Form is an important part of fantasy football because it can dictate the usage rates, performance or opportunities a player may receive.
The players listed below made the list because of their dominant performances, unexpected usage sizes or disappointing timeshares from the NFL's opening weekend slate of games.

Click here for more PFF tools:
Fantasy Draft Kit | PFF Betting Dashboard | PFF Fantasy Rankings
PFF Fantasy Projections | NFL Premium Stats | Win Totals Tracker
---
Stock Up
Cooper was featured in last week's stock-up report and then led the Cowboys with an absurd 29.8% target share on Thursday Night Football. His performance included 13 receptions for 139 receiving yards and two touchdowns.
Much of the hype surrounding the Cowboys this offseason radiated around teammate CeeDee Lamb, but Cooper proved he's still the No. 1 wide receiver on this team with his league-leading 38.9 fantasy points among wide receivers.
To the amazement of seemingly everybody, the Texans came out firing in Week 1 with Cooks leading the way. The veteran reeled in five of his seven targets for 132 yards, registering an absurd 3.77 yards per route run figure. Maybe even more impressive was his 26.4 receiving yards per reception.
As always, Cooks proved to be a legitimate vertical threat and appears to have been significantly undervalued throughout the offseason.
GOING ???? on a Sunday!@TyrodTaylor ➡️ @brandincooks

???? » @NFLonCBS pic.twitter.com/lRITj6qMLL

— Houston Texans (@HoustonTexans) September 12, 2021
The Eagles were a difficult team to project this offseason, but Hurts was always likely to be a productive fantasy option because of his mobility and willingness to push the ball deep.
Hurts picked up where he left off from last season, scoring 28.76 fantasy points by way of 264 yards passing, three touchdowns and an additional 62 yards rushing on seven attempts.
The Atlanta Falcons aren't exactly the barometer for great defensive play, but this is the exact type of performance we expected from someone who flashed as often as Hurts did as a rookie.
Week 1 was largely a forgettable experience for the New York Jets, but not so much for Davis, who was the team's clear top-option and looked well on his way to providing a borderline WR1/high-end WR2 season in PPR fantasy leagues.
Davis' five targets, 55 snaps and 97 receiving yards led the team, and he found the end zone twice. He looks poised for a similar style of usage to what we saw throughout his dominant preseason.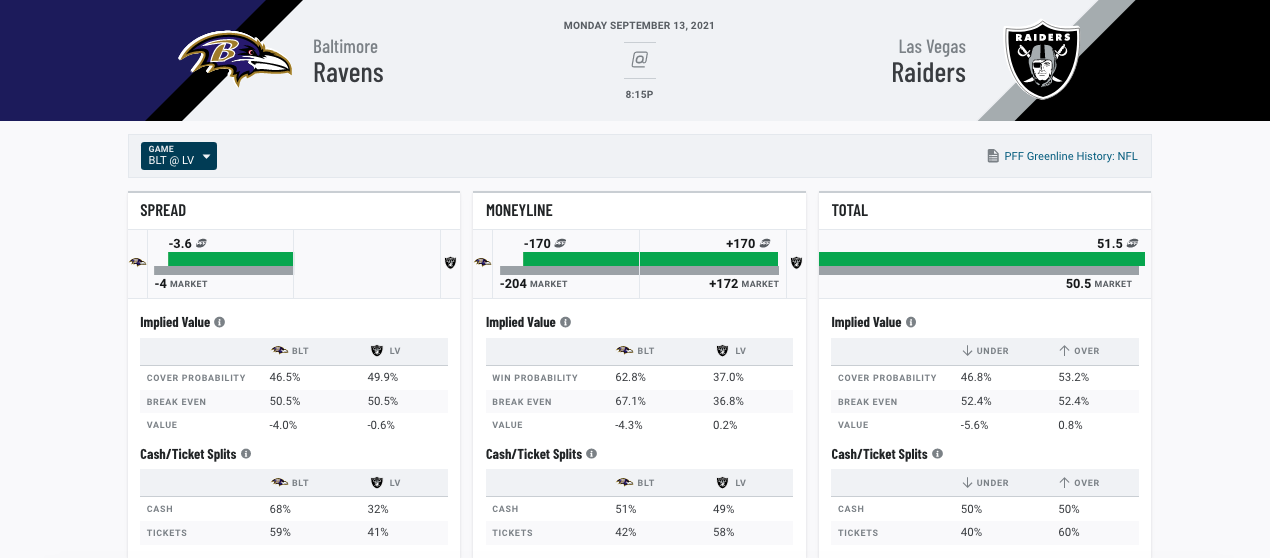 Samuel's 12 targets ranked among the most in the league this week. Injuries to Raheem Mostert and fellow receiver Brandon Aiyuk may have played a role in Samuel's performance, but he registered an 84% snap share, the most among the 49ers' receivers.
Samuel also flashed his absurd yards-after-the-catch ability, with 109 of his 189 receiving yards coming after the catch and 12.1 yards after the catch per reception aligning with his career average. He looks perfectly healthy and poised for a massive season, so long as his health permits.
Chase's preseason struggles and unfortunate case of the yips were, let's say, well-documented heading into Week 1. But then those alarm bells came to a quick hush after his debut in the NFL.
Chase had the highest snap share (90%) and target share (26.9%) among the Bengals' wide receivers, even as a rookie. The production followed suit, with Chase reeling in five receptions for 101 yards and a touchdown, one of which was a 50-yard vertical strike for a score.
Looks like Ja'Marr Chase can see the ball just fine ????
pic.twitter.com/JcKhOxCQoJ

— PFF (@PFF) September 12, 2021
In only his first game, Chase registered an elite 3.37 yards per route run and a sweet 16.6-yard average depth of target (aDOT).
Winston straight-up balled to the tune of nearly 30 total fantasy points and five passing touchdowns in his first game as a starting quarterback in New Orleans. Not much was required of him, as he only threw for 148 yards, but his big-play potential was evident and he looked sound against a very tough defense in the Green Bay Packers.
It may be early to completely dive onto the Jameis train, but he couldn't have asked for a better start as Drew Brees' successor.
Stock Down
Any passing game led by Tom Brady is one worth targeting. That is why both Evans and Chris Godwin were rock-solid second-round picks in terms of average draft position (ADP). The issue is that Godwin appeared to be the team's No. 1 wide receiver, and Antonio Brown looked significantly more lively in Week 1 than Evans.
Evans' six targets ranked fifth on the team and third in the pecking order at wide receiver. He only reeled in three of those for 24 total yards and even had an uncanny drop sprinkled in. It was a disappointing performance from a player with a very inconsistent weekly workload, but there's no reason to panic just yet.
The Bucs' backfield had major headache potential this season, and Jones' consistent fumbling issues continue to plague him and make this backfield even murkier. Jones only registered six snaps of playing time in this game, in addition to four rushing attempts for 14 yards. He was benched after the lost fumble.
That being said, Leonard Fournette had a pass bounce off his hands that turned into an interception, and he remained on the field. This backfield is exactly what nobody wants to deal with, and RoJo continues to find his way into Bruce Arians' doghouse.
I was a massive proponent of Robinson in the days after Travis Etienne's injury, but his Week 1 performance was not pretty. Still, he registered 42 snaps to Carlos Hyde's 25, which at least indicates he is the clear-cut RB1.
However, Robinson carried the ball only five times compared to Hyde's nine; he also managed only 25 rushing yards and pulled in only three of his six targets for 29 receiving yards. The usage is a reason to be optimistic, but the efficiency was brutal, and the rushing share is something to certainly be concerned about.

Mostert landing on this list is neither his fault nor is it due to performance — he simply cannot remain on the field. The 49ers' rushing attack was going to be a productive one, regardless of who was in the backfield, which is why many people likely drafted Mostert expecting him to be the team's RB1.
Well, just four snaps into his season, Mostert is already injured. And although the extent of the injury isn't known, it's not a good sign for a player who has generated durability concerns his entire career. Another negative was rookie Elijah Mitchell stepping into the lineup and dominating to the tune of 104 rushing yards on 19 carries immediately after.
Like Mostert, Fitz suffered an unfortunate injury that knocked him out of the Week 1 contest after attempting only six passes on eight dropbacks. There isn't much Fitz can do now other than get healthy, but even when he was on the field, the performance looked very rusty. The Ol' Harvard Rifle completed only three passes for 13 yards with a turnover-worthy pass.