This offseason I've written over 100 fantasy football articles. And of course, this entire time, you've been asking for one article in particular — this one.
Who are my top draft-day targets? Who are my most-owned players this season?
Here they are – "my guys" for the 2019 season.
Note 1: The focus for today's article was brevity and readability. If you're looking for more hard-hitting analysis on any individual player, you can click on their name to be redirected to a landing page that contains multiple articles from me giving you that.
Note 2: Any reference to ADP is from fantasyfootballcalculator.com unless otherwise stated. Any order of players is by ADP unless otherwise stated.
Quarterbacks
This year, just like every year, I'm usually going to be the last player in my league to draft a quarterback. In fantasy football (drastically unlike real football), there's not much of an edge to be had in owning an elite high-end QB1 (or, especially, a middling QB1) over a high-end QB2. Further, ADP has historically been an exceedingly poor predictor of fantasy QB performance.
If I'm not the last person in my league to draft a quarterback, the chances are I ended up picking either Cam Newton (ADP QB10) or Carson Wentz (ADP QB11 on NFL.com).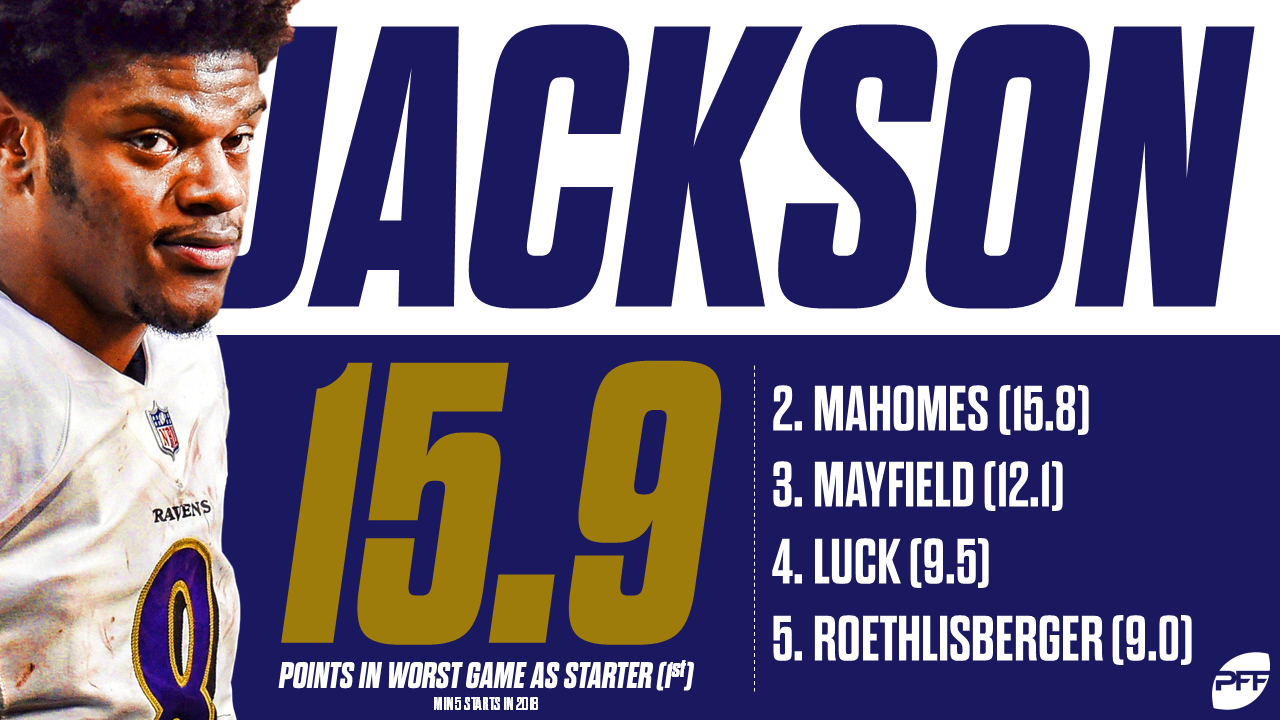 The single greatest fantasy value in current drafts (at any position) is Lamar Jackson (ADP QB15), my single-highest-owned player this year. Dak Prescott (QB18) is also grossly mispriced and one of my highest-owned quarterbacks, whether as my QB1 or QB2.
When drafting a second quarterback (which is often, due to my late-round preference) I might also look toward someone like Kirk Cousins for safety (QB19) or Josh Allen for upside (QB21).
Running back
The zero-RB strategy gets a lot of things right, but its fatal flaw is in understating the importance of owning a high-end RB1. My tweak? I go "bell cow or bust." I have very little interest in owning the middle-round running backs who are unlikely to rank highly in snap share, carry share, and target share. I'm typically ignoring one-dimensional backs (running backs like Derrick Henry or James White) and other running backs firmly entrenched in a committee (Phillip Lindsay and Royce Freeman), and in the later rounds, running backs who lack bell cow upside. Typically, I want to own two or three running backs through the first four rounds, and then start loading up on wide receivers.
Saquon Barkley (ADP RB1), Christian McCaffrey (RB2), Alvin Kamara (RB3), David Johnson (RB5), and Ezekiel Elliott (if his holdout ends before your draft), should be the first five picks off the board in any league.
James Conner (RB10 on ESPN), Dalvin Cook (RB12 on NFL.com), Leonard Fournette (RB19 on Yahoo), and Josh Jacobs (RB20 on NFL.com and Yahoo) are among my highest-owned players in the early rounds.
While a full bell cow workload is not a given with these next few names, Kerryon Johnson (RB18 on Yahoo), Damien Williams (RB21 on ESPN), Mark Ingram (RB23), and David Montgomery (RB26 on ESPN) are also among my highest-owned players. If drafting Williams or Ingram, however, I'll force myself to reach a full round or more on Darwin Thompson (RB53) and Justice Hill (RB54). That said, I've been doing that in most drafts anyway, and with Thompson in particular, I might actually cry if I ever left a draft without him — though we may never know. Marlon Mack (RB20) isn't one of my highest-owned players, and wasn't anything close to a bell cow last season, but his end-of-season and preseason usage implies far more bell cow potential than I originally anticipated.
There are of course exceptions to the "bell cow or bust" rule. Chris Carson (RB24 on Yahoo) is likely to remain in a committee backfield, but is just too grossly mispriced at ADP to avoid. Darrell Henderson's upside is capped so long as Todd Gurley is on the field but has league-winning potential if Gurley can't stay healthy. It's worth making that gamble at his current price-tag (RB32 on Yahoo). Austin Ekeler (RB37 on Yahoo), LeSean McCoy (RB43), and Tony Pollard (RB55) are all also screaming ADP values.
Wide receiver
There's a solid tier at the top of your drafts consisting of (in my preferred order) Davante Adams (ADP WR2), DeAndre Hopkins (WR1), Tyreek Hill (WR7 on Yahoo), Odell Beckham Jr. (WR5), Julio Jones (WR3), Michael Thomas (WR4), and JuJu Smith-Schuster (WR7). Any of these players could lead the position in fantasy points this year and it wouldn't at all surprise me.
There's a steep fall-off after that and no one really stands out as being too mispriced, whether good or bad, in the two rounds after that (maybe Antonio Brown [WR10]). Then, within the next several rounds, Julian Edelman (WR19 on Yahoo), Tyler Lockett (WR21), Chris Godwin (WR22), and A.J. Green (WR36 on Yahoo) all stand out as terrific values. A few rounds later, I like Allen Robinson (WR31), Josh Gordon (WR38), Sammy Watkins (WR39), Marvin Jones (WR40 on Yahoo), Larry Fitzgerald (WR44 on NFL.com), and Curtis Samuel (WR48 on Yahoo).
I'm rarely leaving a draft without Golden Tate (WR62 on Yahoo), who, like Green, will hurt you with missed games early in the season, but he should more than make up for that when he's back on the field. He stands out to me as the best value among wide receivers in the early double-digit rounds, though there are a number of other worthy targets, like Emmanuel Sanders (WR45), DeSean Jackson (WR48), Geronimo Allison (WR49 on ESPN), Anthony Miller (WR53), and more.
Thursday, I'll be discussing the top late-round draft targets at every position.
Tight end
To me, the tight end position is the most intriguing it's been in many years. You have the Big 3 tight ends — Travis Kelce (TE1), George Kittle (TE2), and Zach Ertz (TE3) — who all legitimately swung fantasy leagues last year, due to historical greatness and an outlierish lack of parity at the position. Kelce, in particular, is one of my most owned tight ends — I start drooling every time he falls into the second round.
After the Big 3, we have the littler/younger Big 3 in O.J. Howard (TE4), Evan Engram (TE5), and Hunter Henry (TE6). Howard and Henry make this tier due to their historically great rookie and sophomore seasons. Engram makes this tier mostly due to projected volume following the departure of Odell Beckham Jr., but his first two seasons in the league were also comparably impressive.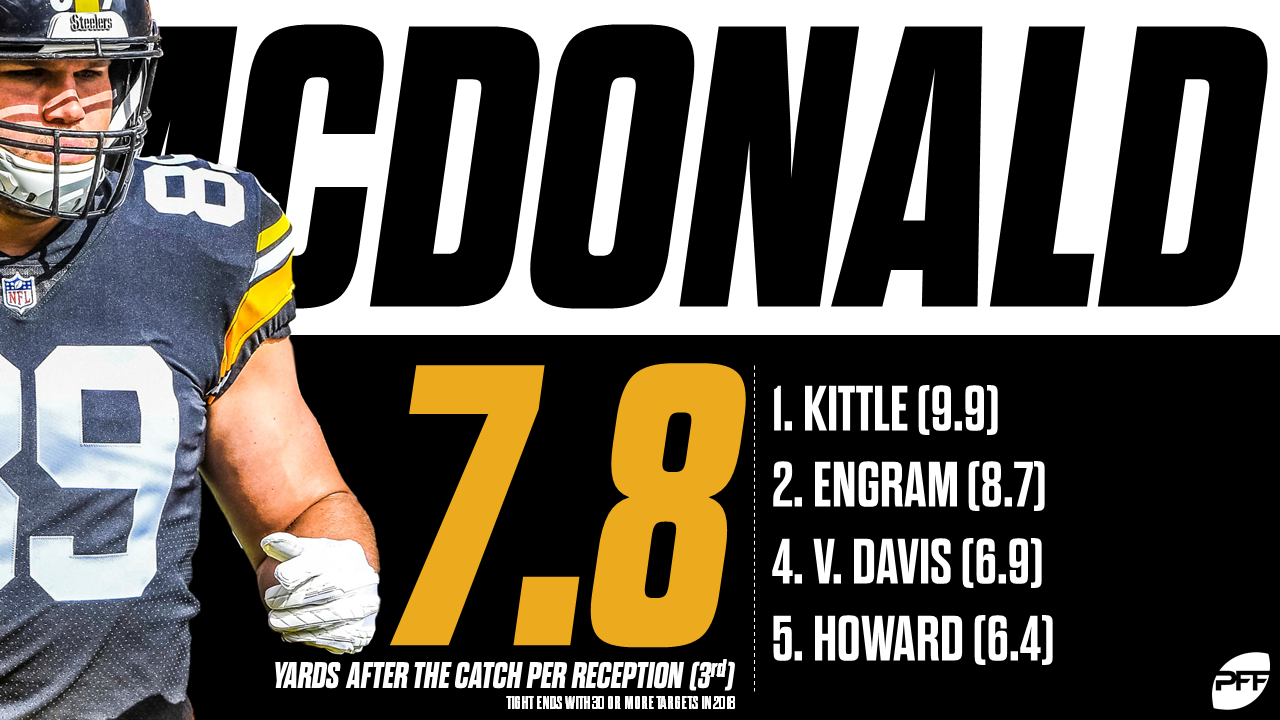 In the next tier, I'm looking at Jared Cook (TE7) and Vance McDonald (TE8). Cook finished fifth in fantasy points last year and I think he scores even more fantasy points this year in New Orleans. McDonald was one of our most efficient tight ends last season, while playing on only 50% of the team's snaps. Now, he's going to be used as an every-down player, and on a Pittsburgh team that just lost 168 targets following Antonio Brown's departure.
Mostly, I'm not forcing anything at the tight end position. I like all of these players, and almost perfectly in order of ADP. If any of these names start falling in comparison to ADP, I'll be happy to add them to my team. However, sometimes, I'm forced to "punt" the position. When that happens, I'm still not too disappointed. I'd be more than happy with Delanie Walker as a TE1 (TE13), and a few rounds later adding one or two of (in order) Mark Andrews (TE16), Darren Waller (UDFA), Jordan Reed (TE14), Jack Doyle (UDFA), Greg Olsen (TE17) as my boom-or-bust high-upside TE2.
I'm fading all other tight ends not named in this space.