The fantasy football season is officially over. Congratulations to everyone who brought home some hardware — or, even better, cash! Now that the season is complete, it's time to look back on what transpired and hand out awards for the best- and worst-performing players this season. The picks are based on average draft position (ADP), fantasy production and, in some cases, consistency.
All ADP info is sourced from BestBall10s drafts between July and August.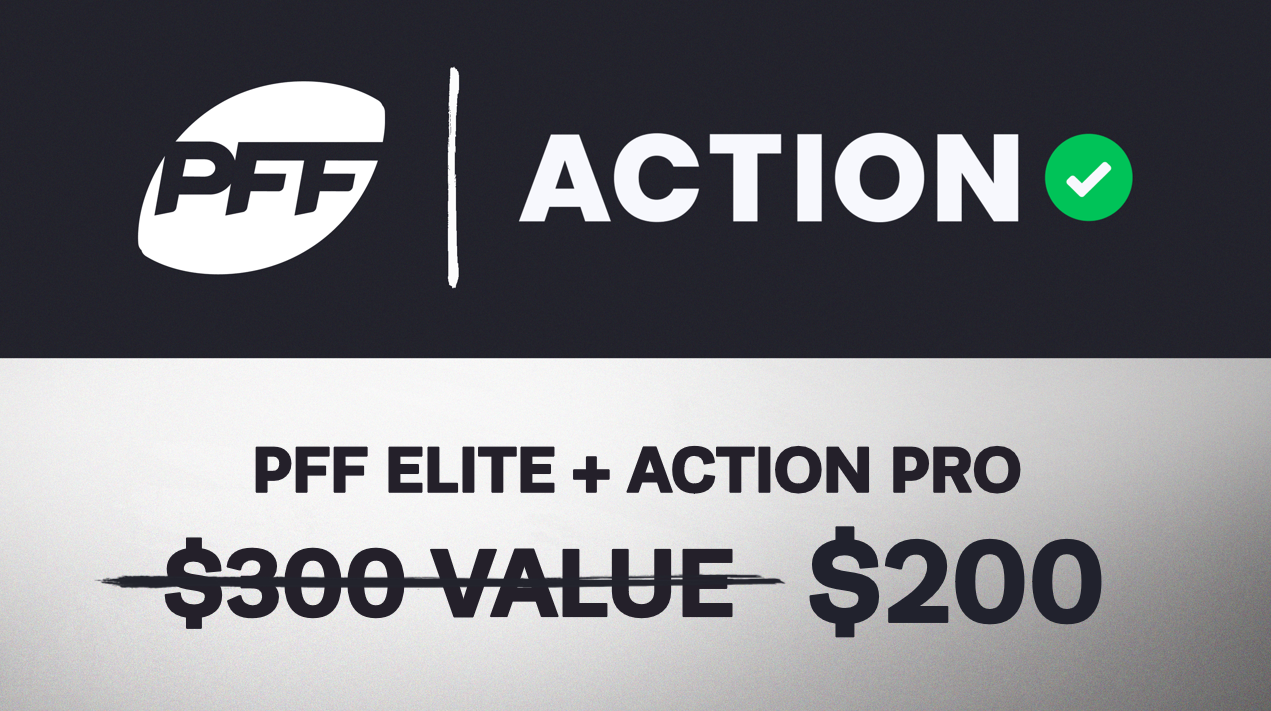 Biggest Steal
This one felt like an easy choice, right? If we rewind the clock back to the offseason, most people knew the Jaguars' backfield was one of the more intriguing situations to sort out once the team moved on from veteran Leonard Fournette. The only issue was that we didn't know much about any of the players in their RB room. 
Well, for those who took their shot on Robinson, well done. The former undrafted free agent had an ADP of 237.76 — essentially free. And to think he was the 13th-highest scoring player among the skill positions and the RB4 (mind you, he missed a game). His value was really insane. 
Robinson's 250.4 fantasy points are still one of the more shocking aspects of this fantasy football season.
Honorable Mention: Chicago Bears RB David Montgomery, Carolina Panthers WR Robby Anderson
Biggest Bust
I mean, this one was low-hanging fruit, no? McCaffrey was basically a guaranteed top-two draft pick with an ADP of 1.04. That comes as no surprise because the guy is a fantasy goldmine when he plays — he proved that with his 2019 performance of 448.4 fantasy points (leading scorer). The issue for McCaffrey in 2020 was his lack of actual playing time, mostly due to a handful of nagging injuries.
Said injuries limited the star to only three games of action, though he did manage to score five touchdowns and 90.4 total fantasy points. That's pretty insane to think about and speaks to just how dangerous a weapon he is.
Unfortunately, it wasn't enough, and the time spent on the sideline hurt. Unless you handcuffed McCaffrey with Mike Davis, CMC's loss was brutal in season-long leagues. 
Honorable Mention: New York Giants RB Saquon Barkley, Detroit Lions WR Kenny Golladay
Rookie of the Year
There are at least five good candidates for this award, but I had to go with one of the most electric and exciting rookie wide receivers — and players in general — that I can recall since maybe Odell Beckham Jr.'s insane rookie season. The play of rookies around the league has probably never been better, so it really says something that Jefferson was able to stand out the way he did.
The Stefon Diggs replacement got off to a slow start with a total of seven fantasy points in his first two NFL games, but he exploded in Week 3 against the Tennessee Titans with a 175-yard performance and never really looked back. Sure, there were a few stinkers sprinkled in, but the man known as "JJets" ranked eighth among all receivers in scoring with an absolutely dominant 247.9 fantasy points and remained one of the more consistent high-end producers at the position throughout the rest of the season.
Honorable Mention: Los Angeles Chargers QB Justin Herbert, Indianapolis Colts RB Jonathan Taylor
Late-season Surge
For this award, I'm looking at the players who put together their best performances and best stretch of production during the fantasy playoffs (Weeks 13-16). While there were a handful of solid choices, Tannehill stood out, as he really took a big step forward with his production. The Titans' signal-caller managed a QB4 finish (98.4 fantasy points) over that time frame, scoring three rushing touchdowns and 12 total TDs.
Tanny was a pretty damn good option throughout the entirety of the season, as evidenced by his QB9 (firmly entrenched in QB1 territory) finish. But he really turned it up another notch in the playoff weeks and likely led the way for many playoff rosters.
The veteran proved his 2019 season was no fluke and should enter the 2021 campaign as one of the more highly sought-after quarterbacks.
Honorable Mention: Las Vegas Raiders TE Darren Waller, Dallas Cowboys QB Andy Dalton
Comeback Player of the Year
This award was probably the toughest to decide, mostly due to the lack of a legitimate superstar options coming back from injuries. But Cooks put together a bounce-back season of his own, even though things started off slowly. 
During a four-week stretch with Bill O'Brien around, Cooks managed only 4.0, 14.5, 5.3 and zero fantasy points. Week 5 was a major turning point for the veteran, though, and he never really looked back after that.
Cooks' totals (14 games) this season weren't exactly inspiring at just WR27, but if you look at just Week 5 onward, he was the WR15. If we exclude the game he missed (Week 14), he would've ranked as the WR9.
Those numbers were a massive improvement for a guy who managed just a WR63 finished last season with 42 receptions for 583 yards and two touchdowns.
Cooks' rebound directly coincided with the firing of O'Brien. While that may just be a coincidence, it was nice to see the talented speedster find a way to remain healthy for the majority of the 2020 season, and it resulted in a strong collection of performances.
Honorable Mention: New Orleans Saints RB Alvin Kamara, Tennessee Titans WR Corey Davis