Focusing on the IDPs to know, this series will continue to dive into every NFL team and pick out who's who to add context to your fantasy football roster for the upcoming season.
The preseason is over. Rosters are down to 53 players. Now, it's time to let the season begin! 
Every team in every division has now been covered. You can find each one here: AFC East, NFC East, AFC North, NFC North, AFC South, NFC South, AFC West.
What each category means:
Starters: IDPs who should be drafted highly and expected to be utilized on a regular, if not weekly, basis once the season begins. They are the most trustworthy players who offer the highest upside and fantasy potential.
Startable: IDPs who are likely being drafted in most leagues but aren't players in the "set it and forget it" category. They can provide value as depth pieces who can fill in on bye weeks or in case of injuries to starters.
Sleepers: IDPs who are more under the radar and not necessarily even in a starting role for their respective teams but are good enough to make an impact if situations work out for them. These players are not always being drafted and most will be easily attainable in the average IDP league.
Onto the NFC West.

---
Click here for more PFF tools:
PFF Fantasy Draft Kit | PFF Betting Dashboard | PFF Fantasy Rankings
PFF Fantasy Projections | NFL Premium Stats | Win Totals Tracker
STARTERS
Collins and Simmons are going to see a lot of work with the Cardinals defense in 2021, as both players are big, fast and athletic and will contribute their fair share of big plays. While their aggressiveness may lead to up and down PFF grades week to week, we may also notice ups and downs in regards to which one has the better IDP production each week, at least to start the year. Both linebackers are worthy of starting in most IDP formats, and both will have the potential to produce elite IDP numbers. We'll likely see them both rush the passer as well as hopefully show off their strong coverage skills. 
Baker has led, or tied for the lead, in total tackles among safeties in each of the past two seasons. It stands to reason that Collins and Simmons may take away some of Baker's tackle opportunities, but he will still be among the elite options at his position heading into 2021. He has been a production machine while playing all over the defense and is another great example of box snaps leading to an increase in efficiency versus playing deep.
| | | | |
| --- | --- | --- | --- |
| Alignment | % of total snaps | Tackles per snap | % of total tackles |
| Deep safety | 44% | 0.09 | 34% |
| Box/slot | 49% | 0.14 | 63% |
STARTABLE
Watt may not be as dominant as he once was from 2012-2015, but he can still be a disruptive and productive edge rusher. Just this past season, Watt was one of only two edge rushers (the other being Harold Landry) who played over 1,000 snaps on the year — which, by default, led to decent production. While it's going to be very difficult to repeat that snap volume in 2021, there's still a good chance that he will find his way being a useful starter on many IDP rosters this season. Right now, he's a low-end DE2.
One of the best pass rushers of the past decade, Jones saw a noticeable decline in his play last season. Whether due to injuries or just hitting that point in his career, it may be difficult to expect elite production from Jones in 2021. Even before his season-ending injury in Week 5 of last season, Jones had only managed one sack, 10 pressures and a 63.1 pass-rush grade — his lowest pass-rush grade since 2013. Playing opposite Watt will be a nice help for him, but much like Watt, those double-digit-sack days might be coming to an end.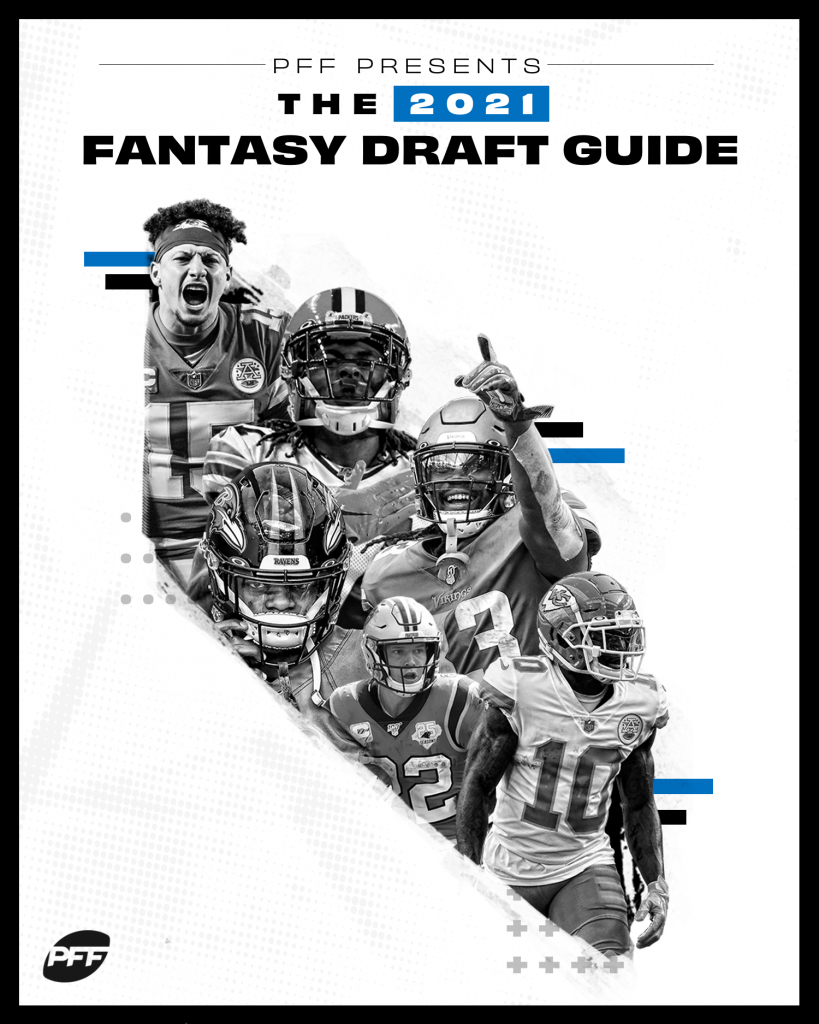 SLEEPERS
There aren't many true sleeper candidates on the Cardinals defense, but one who has raised some eyebrows after last season is Gardeck — an undrafted free agent in 2018 out of Sioux Falls. Gardeck saw his first true NFL action in 2020, as he played under 100 snaps as a designated pass-rusher and totaled seven sacks on 18 pressures. For the record, that is an incredibly unsustainable rate, but an impressive figure nonetheless. Gardeck's 84.4 pass-rush grade is what is most intriguing should he get more snaps this coming season. Free waiver-wire fliers on Gardeck only, please.
Subscribe to PFF Edge to continue reading
Already have a subscription? Sign In