The NFL season is right around the corner, and 2021 fantasy football leagues are starting to take shape. This series focuses on starters, startable players and sleepers for IDPs on every NFL team, working through all eight divisions.
With a week of preseason games in the books, there are also some subtle clues that could give us an idea of potential in-season usage to watch in 2021. We've covered the AFC East, NFC East and NFC North. Up next: the AFC North.
Click here for more PFF tools:
PFF Betting Dashboard | PFF Fantasy projections | PFF Draft Kit | PFF Fantasy Rankings  | NFL Premium Stats | Win totals tracker
What each category means:
Starters: IDPs who should be drafted highly and expected to be utilized on a regular, if not weekly basis, once the season begins. They are the most trustworthy and offer the highest upside and fantasy potential.
Startable: IDPs who are still likely being drafted in most leagues but aren't players in the "set it and forget it" category. They can provide value as depth pieces who can fill in on bye weeks or in case of injuries to starters.
Sleepers: IDPs who are more under the radar and not necessarily even in a starting role for their respective teams but are good enough to make an impact if situations work out for them. These players are not always being drafted and most will be easily attainable in the average IDP league.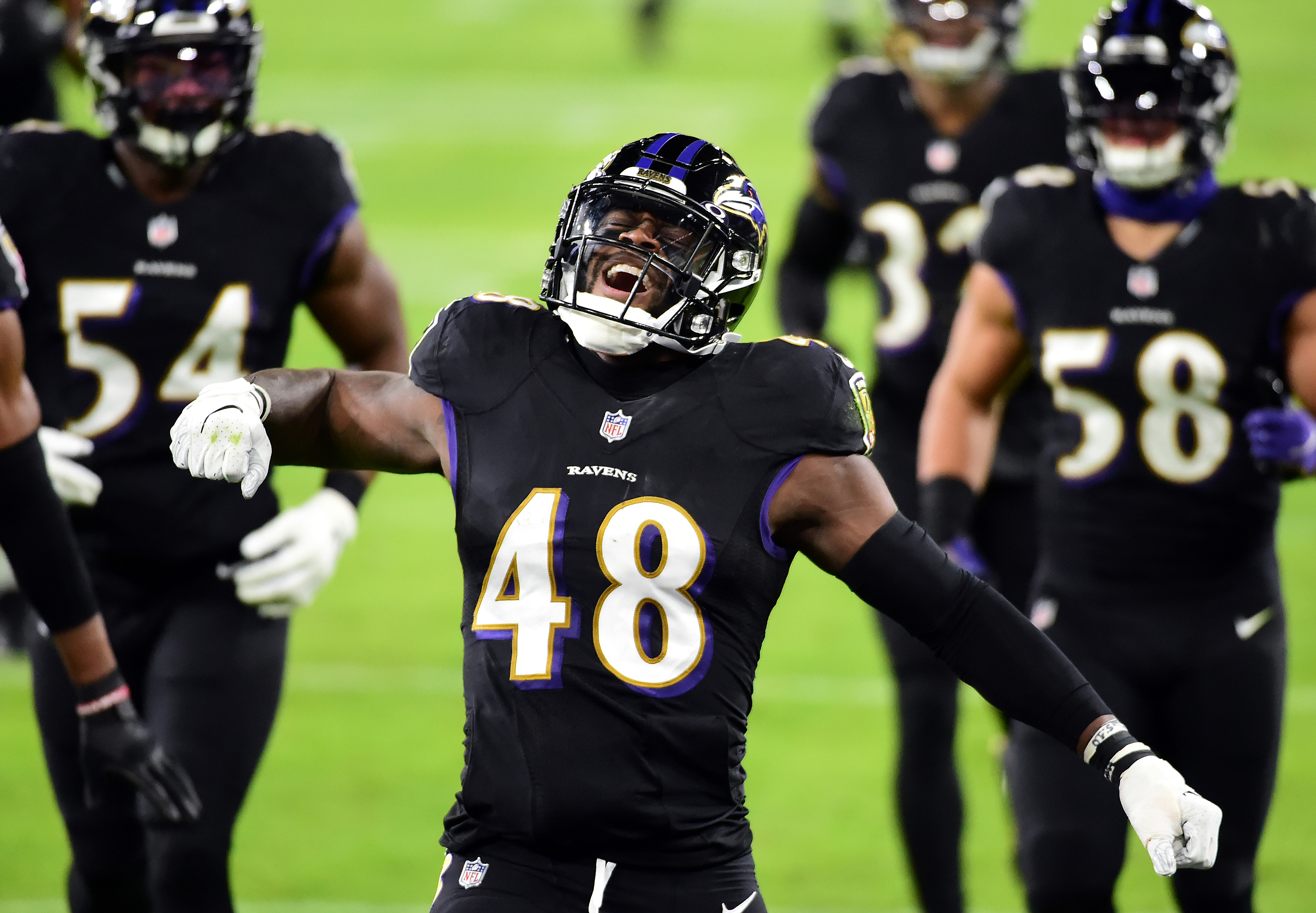 STARTERS
Queen's struggles as a rookie have been well-documented, as he led the NFL in missed tackles (22) and earned an abysmal 29.3 overall grade in 2020. We should be offer some patience here, as Queen entered the NFL during what could arguably be one of the most difficult seasons for NFL rookies. He was also playing one of the most difficult positions on defense. Queen will be an every-down player this season and offers enough upside as a blitzer that we could see him challenge for a spot among the upper tiers at linebacker, especially if he's able to clean up those missed tackles.
Humphrey will be heavily rostered in CB-required IDP leagues coming off his huge 2020 season. Humphrey not only posted 82 total tackles, 2.5 sacks and an interception, but he also led the NFL in forced fumbles (8). Like with any cornerback, there are going to be up and down weeks, so don't get too excited about him in non-CB-required formats, but he should still be in contention for a starting spot on most IDP rosters.
STARTABLE
Clark finished second on the team in total tackles (96) this past season, bringing his two-year total as a starter up to 163 — tied for 16th-most at his position in that time. Clark split his time between the box, slot and free safety, but the majority of his production has come when lined up in the box and slot; 61% of his total tackles over the past two seasons have come from box and slot alignments compared to just 23% when lined up deep. This is another example of why it's important to monitor safeties who spend the most time closer to the line of scrimmage.