The NFL season is right around the corner, and 2021 fantasy football leagues are starting to take shape. This series focuses on starters, startable players and sleepers for IDPs on every NFL team, working through all eight divisions.
With two weeks of preseason games in the books, there are also some subtle clues that could give us an idea of potential in-season usage to watch in 2021. So far, we have covered the following divisions: NFC East | NFC North | NFC South | AFC East | AFC North. Up next: the AFC South. 
What each category means:
Starters: IDPs who should be drafted highly and expected to be utilized on a regular, if not weekly basis, once the season begins. They are the most trustworthy and offer the highest upside and fantasy potential.
Startable: IDPs who are still likely being drafted in most leagues but aren't players in the "set it and forget it" category. They can provide value as depth pieces who can fill in on bye weeks or in case of injuries to starters.
Sleepers: IDPs who are more under the radar and not necessarily even in a starting role for their respective teams but are good enough to make an impact if situations work out for them. These players are not always being drafted and most will be easily attainable in the average IDP league.

---
Click here for more PFF tools:
PFF Fantasy Draft Kit | PFF Betting Dashboard | PFF Fantasy Rankings
PFF Fantasy Projections | NFL Premium Stats | Win Totals Tracker
---
STARTERS
Last season's leading tackler (164) is arguably the only Texans IDP who can be trusted week to week. Cunningham played all 16 games in 2020 and 85% of the Texans defensive snaps, making him one of the most reliable and efficient IDPs of the past four seasons. If he can continue to stay healthy, Cunningham could find himself on the Blake Martinez level of IDP respectability over the next few seasons.
STARTABLE
Reid comes in on the borderline of starter and startable — he has been a solid tackler despite playing a primarily deep role in the secondary. But therein lies the problem, as Reid will have weeks where he manages nothing more than a couple of tackles due to his position/alignment. What helped him last season was getting more looks on the defensive line and rushing the passer, leading to his first two career sacks. However, there are no guarantees that his 2020 role will carry over to 2021 under a new defensive coordinator. For now, Reid makes more sense as a high-end S3/low-end S2 in IDP lineups going into this season.
If Kirksey starts, he'll be useful for IDP. It seems like the Texans are going to begin the year with him next to Cunningham. That may not be the best choice for Houston, but it's apparently the one they're rolling with right now. We've seen Kirksey be a productive IDP in the past, but we've also seen him struggle with injuries and to keep a starting job. While he's in there, he'll have use in IDP leagues.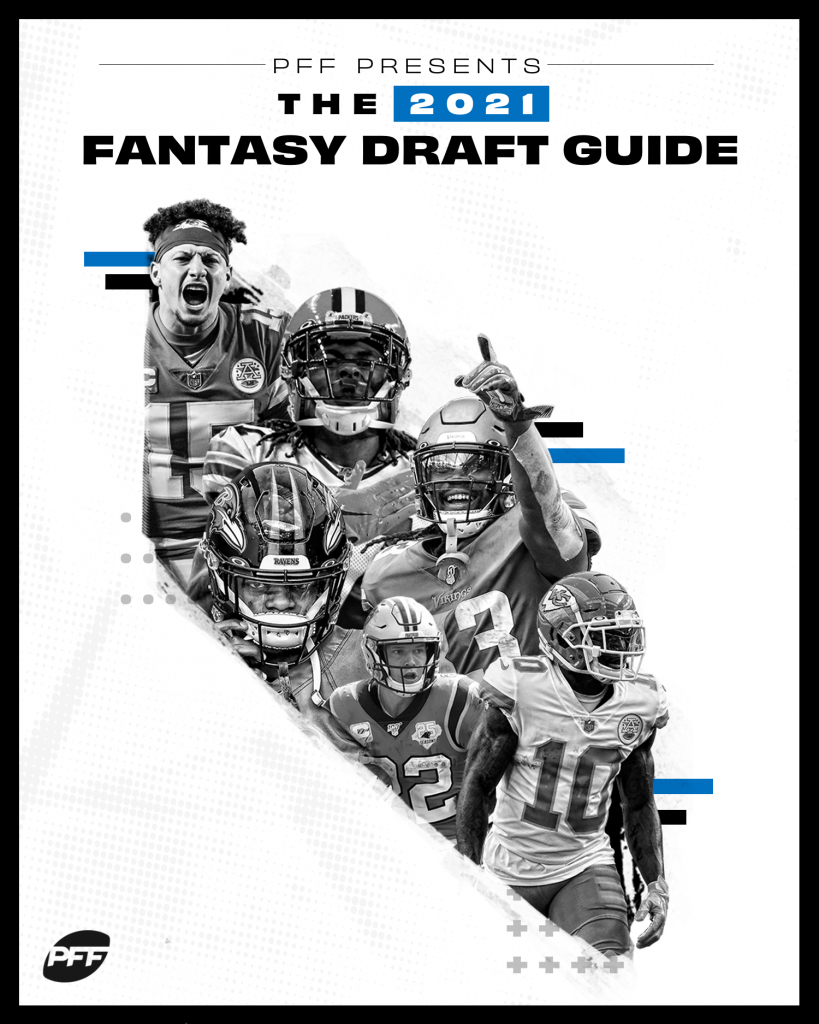 SLEEPERS
With the Texans defensive line looking pretty depleted, there are opportunities for young players to make their marks in the league and potentially show some IDP-relevancy. Omenihu was a fifth-round pick out of Texas in 2019 who earned a 72.8 pass-rush grade to go along with 38 pressures and eight sacks in his final college season. He hasn't found that level of success through two seasons in the NFL, but he has managed back-to-back seasons with 32 pressures, to go with seven sacks since entering the league. Omenihu has mostly been a part-time player up until this point, but considering the depth on the Texans' defensive line, he could find himself with a significant snap share in 2021. He managed two sacks and a fumble recovery in his 2021 debut preseason game, good for a 71.8 overall grade.
Pierre-Louis should be a name to watch, and the Texans would be wise to consider giving him more playing time. With Cunningham and Kirksey likely the two starting linebackers, Pierre-Louis will come off the field often. But the veteran has proven to be the superior player from a grading perspective over Kirksey and other Texans linebackers in consideration for a starting job, like Neville Hewitt. It may be a matter of time before he gets an every-down role. 
Houston Linebackers | 2021 preseason
| | | | |
| --- | --- | --- | --- |
| Player | Overall grade | Run defense grade | Coverage grade |
| Kevin Pierre-Louis | 63.1 | 59.7 | 64.8 |
| Christian Kirksey | 27.2 | 34.8 | 33.3 |
| Neville Hewitt | 48.1 | 59.2 | 48.2 |
STARTERS
Ranked as the LB1 coming into this season for IDP, Leonard will look to continue his path to IDP superstardom. Averaging close to 10 tackles per game since entering the league just, Leonard is on a whole other plane of existence when it comes to efficiency. Add to that: 15 sacks, 22 pass breakups, nine forced fumbles, seven interceptions and four fumble recoveries through just three seasons — everything you can dream of in an LB1.
Subscribe to PFF Edge to continue reading
Already have a subscription? Sign In