Fantasy football is about predicting the future. We'd love to assume rational coaching and health while doing this, but unfortunately neither is realistic. Acknowledging the realities that 1) 16 games is a small sample size, and 2) Football features continuous collisions between 22 high-level athletes, and we can safely conclude the sport lends itself to plenty of randomness.
Subscribe to PFF's EDGE or ELITE subscriptions to get access to the following tools, charts, etc. 
– All Premium Article Content
– Fantasy Football Rankings & Projections
– Fantasy Football Draft Guide, Cheat Sheets & Advanced Stats
– Fantasy Football Mock Draft Tool (DraftMaster)
– Fantasy Football Strength of Schedule Matrix
– NFL Player Grades
– NFL Premium Stats
Alas, we must persevere and do our best to identify tendencies, recognize roster turnover and ultimately capitalize on draft value in order to capture the eternal greatness that is a fantasy football championship. What follows are (relatively) bold fantasy football predictions for all 32 teams ahead of next season.
Note that all predictions are actively being accounted for in my personal rankings — these are what I believe will actually happen. Not a fan of reality? Fine. Check out my 32 fantasy football *wishes* for next season here.
Drake posted snap rates of 84%, 64%, 90%, 79%, 66%, 75%, 81% and 96% upon joining the Cardinals, working as the PPR RB4 along the way. David Johnson and Chase Edmonds also saw workhorse roles during their respective starts. Fantasy's clear-cut workhorse backs are Christian McCaffrey, Saquon Barkley, Ezekiel Elliott, Alvin Kamara, Dalvin Cook and Clyde Edwards-Helaire; it's hard to find another back in the league with a better chance at a similar true three-down role than Drake. He has the talent to make the most out of his touches within the Cardinals' run-friendly offense and is my No. 7 overall fantasy asset in my top-150 player list.
We've seen an average of 4.3 instances per season of a single team employing two top-24 PPR WRs since 2010. Julio has finished as the WR3, WR5, WR10, WR5, WR2, WR5, WR2, WR12 and WR13 in PPR points per game dating back to his rookie season. Ridley has posted 7-146-3, 6-71-1, 8-93-1, 8-105-1, 5-88-1, 8-143-1, 6-85-1 and 8-91-0 receiving lines in eight career games with at least eight targets. He averaged a robust 17.5 PPR points per game in six games without Mohamed Sanu in 2019. We know Julio is getting there, and Ridley is plenty talented to continue to terrorize No. 2 corners around the league.
Ballerpic.twitter.com/iuBJGqkjQc

— Ian Hartitz (@Ihartitz) July 20, 2020
The only players to function as fantasy's overall QB1 in multiple seasons since 2000 are: Aaron Rodgers (x4), Daunte Culpepper (x3), Peyton Manning (x2) and Drew Brees (x2). Culpepper in 2003-2004 is the only signal-caller to repeat as the overall QB1 in back-to-back seasons. Only Ezekiel Elliott, Josh Jacobs, Derrick Henry and Chris Carson have averaged more rushing yards per start than Jackson since 2018. A negative regression in pass TD rate could feasibly be outweighed by more pass-game volume in general, and either way the rushing floor is already at an all-time high level for the position.
Buffalo Bills: Josh Allen takes a mini leap, posts top-six fantasy production
Allen was the fantasy QB6 in 2019, although he was the QB11 in fantasy points per game. The much-maligned QB has never reached even 270 passing yards in a game, and he has four times as many contests with zero passing scores (eight) as he does with three (two). And yet: The rushing floor here is too high to fade. Allen is tied for the eighth-most rushing scores in the league since 2018; only Lamar Jackson and Mike Vick have averaged more rushing yards per game among all QBs in the history of the game.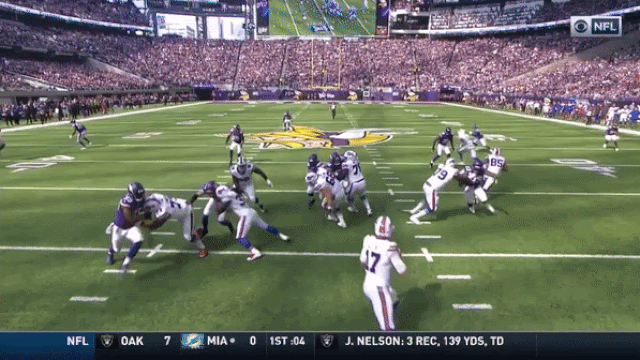 The only players with multiple seasons as fantasy's overall RB1 since 2000 are Marshall Faulk (x2) and Priest Holmes (x2). Holmes in 2002-2003 is the last back to repeat as the position's top fantasy scorer. McCaffrey finished 0.3 PPR points behind Barkley in 2018, otherwise he'd be going for a three-peat right meow. CMC averaged a full 6 points more than the next-highest-scoring skill-position player in 2019 PPR leagues and now has a QB known for his willingness to check down.
A-Rob's QBs since college: Christian Hackenberg, Mitchell Trubisky, Chase Daniel, Blake Bortles and Chad Henne. It's hardly a stretch to dub Nick Foles the best yet. Last season's PPR WR8 finished with more targets than everyone other than Julio Jones and Michael Thomas. Robinson is two years removed from his torn ACL; this is a situation where high-end talent is meeting elite-level volume. Buy.
A-Rob first six games of next season:

Lions
Giants
Falcons
Colts
Buccaneers
Panthers

He's #goodpic.twitter.com/RPPElJypNN

— Ian Hartitz (@Ihartitz) July 28, 2020
The only rookie QBs to finish among the position's top-12 fantasy performers since 2010 are: Cam Newton, Russell Wilson, Robert Griffin, Dak Prescott, Kyler Murray and Andrew Luck. Burrow possesses the type of profile that we've seen result in stud rookie fantasy performers and meets the two most common criteria of 1) Being a Week 1 starter, and 2) Having at least a decent rushing floor (Burrow averaged 27 rushing yards per game at LSU). The Bengals boast a number of talented skill-position players in A.J. Green, Tyler Boyd, John Ross, Tee Higgins, Auden Tate, Joe Mixon and Giovani Bernard.
Hooper tops an incredibly disturbing list of high-priced free agent TEs to sign elsewhere since 2016 featuring: Coby Fleener, Trey Burton, Jimmy Graham, Jesse James, Martellus Bennett and Ladarius Green. The Browns could feasibly run a two-TE-heavy offense after coach Kevin Stefanski split things up between Kyle Rudolph and Irv Smith with the Vikings in 2019. Additionally, Hooper might just be the offense's No. 4 pass-game option behind Odell Beckham, Jarvis Landry and Kareem Hunt. He'll need to make the most out of his red-zone opportunities to post high-end fantasy production inside of what looks like a run-first offense.
Dak Prescott's most-efficient receivers (min. 50 targets) during his career have been Brice Butler (10.5 adjusted yards per attempt), Amari Cooper (10.3) and Jarwin (9.1). It's more likely than not that Jarwin finishes behind the Cowboys' trio of talented starting WRs, although Jason Witten and Randall Cobb each finished with exactly 83 targets last season. Jarwin's already fantasy-friendly role as a seam-stretcher could thus be complemented by more red-zone looks.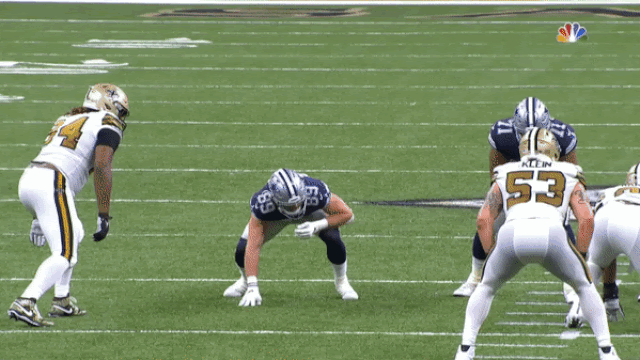 Fant became just the 10th rookie TE to average at least eight yards per target since 2000 (min. 50 targets). Only A.J. Brown (8.8 yards after the catch per reception) and Deebo Samuel (8.5) were more efficient with the ball in their hands than Fant (8.5). New OC Pat Shurmur has a history of feeding his offense's TE. This is a situation where talent *should* meet opportunity, making Fant arguably the prime late-ish round TE of 2020.
Stafford absolutely soared in his first year with Darrell Bevell calling plays before missing the second half of the season with a broken back. Overall, Stafford easily set career-high marks in TD rate (6.5%), YPA (8.6), AY/A (9.1), yards per completion (13.4) and QBR (73.1) in 2019. He did so as an entertaining gunslinger: Stafford led all QBs in average target depth and deep-ball rate. Only Lamar Jackson, Deshaun Watson and Dak Prescott averaged more fantasy points per game than Stafford among all QBs last season.
Adams has been next to unstoppable when healthy for the better part of the last four seasons:
2016: WR10 in PPR per game

2017: WR9

2018: WR1

2019: WR6
Aaron Rodgers has made sure to feed Adams an appropriate workload for these talents in recent years. Overall, Adams has ranked first and second in targets per game over the past two seasons, trailing only Michael Thomas in 2019. Expect one of the game's most-talented receivers to see all the work he can handle within this barren offense.
Only Mahomes (23) has averaged more fantasy points per game than Watson (21.6) among every signal-caller in NFL history. Watson is still surrounded by talented receivers on a team that figures to be in shootouts and/or comeback mode more often than not. We've never seen what happens to Watson without his trusty No. 1 WR, but losing the offense's ace field-stretching threat has typically sunk the passing game:
Watson with Will Fuller (22 games): 26.1 PPR, 2.27 TD, 0.91 INT, 276.5 yards, 8.72 YPA 

Without (16 games): 22 PPR, 1.31 TD, 0.56 INT, 227.1 yards, 7.26 YPA
Watson has the arm and athleticism to essentially make anything happen on the football field; don't expect the absence of one (great) player to render him as a league-average QB, particularly now that the offense has some semblance of depth at receiver.
Hilton has posted career per-game averages of 5.3-85-0.4 with Andrew Luck and 4-58-0.3 without. The good news: Philip Rivers fed Keenan Allen 159, 136 and 149 targets in the past three seasons, and there's essentially zero competition for No. 1 pass-game target duties in Indianapolis. Last season marked the first time that Hilton ever played fewer than 14 games; it's tough to see him finishing as anything other than a top-24 fantasy producer with good health.
Coach Andy Reid has already compared his new rookie RB to former Eagles great Brian Westbrook, noting: "He can block for you. He can run routes. He's got tremendous vision and lateral abilities with cuts and route running, all those things. He's just a real good football player." Furthermore, CEH was also apparently Patrick Mahomes' preferred pick. And why not? He's the only player in SEC history to gain 1,000 rushing yards and catch at least 50 balls in a single season. The talent, projected workload and ideal surrounding cast are all good enough for CEH to be considered the clear-cut rookie RB1.
Chark's 97 targets were the most among all Jaguars in 14 games that Minshew threw at least 25 passes. The 2018 second-round pick finished the season with 73 receptions for 1,008 yards and eight scores, easily emerging as this passing game's undisputed No. 1 target along the way. This man is truly capable of something special with the sort of high-volume target share that could very well be on the way in 2020.
D.J. Chark looked a lot like one of the league's better WRs in 2019 pic.twitter.com/6vttkAsx19

— Ian Hartitz (@Ihartitz) May 28, 2020
The former Alabama WR possesses blistering speed that helped him average a robust 17.5 yards per reception during his career. Somehow, Ruggs looks even faster on the field than his 4.27 40-yard dash might indicate. Jon Gruden's target leader has received 153, 145, 133, 140, 142, 139, 122, 152, 143, 98, 138, 101 and most-recently 117 targets. Derek Carr's pecking order is hardly defined, but Ruggs is my rookie WR1 for both his underrated potential target share and game-breaking ability.
Los Angeles Chargers: Hunter Henry finishes as the offense's most fantasy-friendly asset relative to their position
Henry has emerged as one of the league's most-talented TEs; his average of 8.95 yards per target is the eighth-highest mark among 52 TEs with at least 100 targets since 2016. Charles Clay had over 500 yards in each of his three seasons with Tyrod Taylor in Buffalo in offenses that also included the likes of Sammy Watkins and Robert Woods. There's a non-zero chance that Henry finds a way to lead the post-Philip Rivers Chargers in targets, and he's talented enough to truly ball out with this type of role.
Kupp oddly played just 28% of the offense's snaps in Week 14 before finishing the season with back-to-back performances with just 61% snap rates. He racked up 18 targets in these three games, indicating he'll still be fed plenty of pass-game opportunities even if the near every-down role isn't there. Still, the Rams dropped from first to 12th in three-WR sets pre/post bye, making Kupp's usually sky-high floor a bit more worrisome entering 2020. And then we have Woods, who has worked as the PPR WR11 and WR14 over the past two seasons. With receiving volume nearly equal, I'm taking Woods thanks to his extra rushing floor (19-157-1 rushing in 2018, 17-115-1 in 2019).
There were two versions of Parker last season:
With Preston Williams (8 games): 52 targets, 28 receptions, 400 yards, 4 TD, PPR WR36

Without Williams (8 games): 76 targets, 44 receptions, 802 yards, 5 TD, PPR WR2
However, it was the manner in which Parker went about topping every WR other than Michael Thomas that was so impressive. Parker was consistently the focal point of opposing defenses and matched up with some of the game's best corners: He won shadow matchups against each of Tre'Davious White (7-135-0), William Jackson (5-111-1) and Stephon Gilmore (8-137-0). New-OC Chan gailey's last six No. 1 WRs in Dwayne Bowe (157 targets), Steve Johnson (141, 134, 148) and Brandon Marshall (173, 128) were all fed; don't expect Parker to be any different.
Cook has a real case as the league's best-pure runner with the ball in his hands. The lead back of a Gary Kubiak-coached offense has averaged north of 290 touches per season, largely serving as a fantasy cheat code over the years. Overall, he's enabled eight different RBs to a combined 15 top-12 PPR seasons from 1995-2019. Cook played at least 60% of the offense's snaps with 16-plus touches in every game from Weeks 1-11 before getting injured in 2019. A potential holdout is unlikely, and there's little doubt that Cook will continue to cook (sorry) as the focal point of this offense when on the field in 2020.
Dalvin Cook is so so so so good pic.twitter.com/BFlmuz81WU

— Ian Hartitz (@Ihartitz) July 25, 2020
The Patriots were always the best-case scenario for Newton's 2020 fantasy outcome. Sure, an Edelman-Harry-Sanu group is hardly among the league's best WR rooms, but the presence of Bill Belichick and Josh McDaniels — two coaches who have made a living constantly scheming to enhance their players' talents while attacking their opponents' weaknesses — is a godsend for a true dual-threat talent like Cam. The betting markets have Newton as nearly a 4-to-1 favorite to be under center in Week 1; don't expect him to function as anything other than a high-end fantasy QB as long as he's healthy.
There have been five players to turn in multiple overall PPR WR1 seasons since 2000: Antonio Brown (x4), Marvin Harrison (x4), Randy Moss (x2), Andre Johnson (x2) and Calvin Johnson (x2). AB in 2014-2017 is the last WR to post back-to-back seasons as the position's highest-producing performer. Thomas averaged 3.7 PPR points per game more than the next-closest WR in 2019; he's locked in as an alpha target-hog WR1 who could feasibly receive a season-long target total that starts with a 2.
Engram was dominating target share to start the 2019 season and is one of the league's most-talented TEs; he's one of 12 players at the position to ever average at least 50 receiving yards per game. And yet, he's been the subject of trade rumors and just hasn't been able to consistently stay healthy. Overall, Engram has played in 15, 11 and 8 games since entering the league, suffering two concussions, a bruised rib, multiple sprained knees, two hamstring injuries and an IR-worthy foot injury along the way. With that said: There aren't five better players at the position when he's right.
16 games from Evan Engram one time c'mon meowpic.twitter.com/yJpNSXUxdu

— Ian Hartitz (@Ihartitz) July 5, 2020
Herndon joins Mark Andrews, Rob Gronkowski, Hunter Henry, Heath Miller, Aaron Hernandez, Noah Fant, Jordan Reed, Zach Ertz and George Kittle as the only rookie TEs to average at least 8.0 yards per target since 2000. Ryan Griffin was fine in relief of Herndon in 2019, but it's not like the Jets' talented third-year TE lost his job. Herndon was simply suspended and then injured before even having a chance to show what he could do. Last season's goose egg has left a sour taste in the mouths of Herndon's ex-fantasy investors, leading to his currently depressed ADP.
Sanders more than met expectations as a rookie, racking up 1,327 yards from scrimmage and six touchdowns despite splitting plenty of work with early-drown grinder Jordan Howard. Now the backfield is seemingly the Sanders show after 1) Howard took his talents to Miami, and 2) Philadelphia declined to draft or sign a real threat at RB. Coach Doug Pederson has never made a habit of enabling a three-down back, although Sanders is responsible for Pederson's top-four single-game RB snap rates with the Eagles. There's little reason to ever take the man off the field.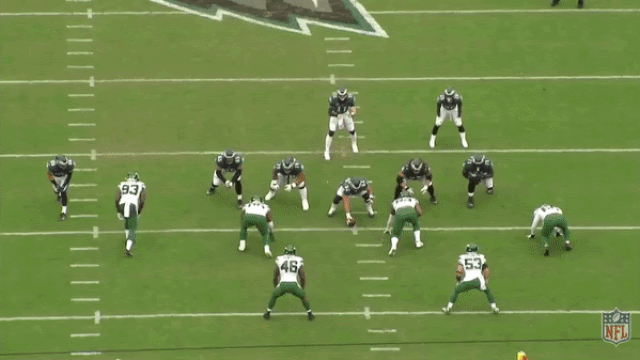 JuJu averaged an absurd 11.6 yards per target as a rookie before posting a season-long 111-1,426-7 line on a ridiculous 166 total targets in his second season. Having Antonio Brown to take away attention helped, but we've still seen more than enough evidence at this point that Smith-Schuster is a special player. Ben Roethlisberger fed both AB and JuJu over 160 targets in 2018, helping both to fantasy WR1 heights. Expecting this for *both* Diontae Johnson and JuJu in 2020 is a bit unrealistic, but it's the ceiling.
Kittle has led the 49ers in targets in back-to-back seasons. The stud 26-year-old TE is entering the prime of his career and continues to see little competition for targets on the roster — particularly now that he faces significantly less incumbent "foes" with developments from Emmanuel Sanders (signed with the Saints) and Deebo Samuel (foot surgery). He owns PFF's top-two single-season marks in yards per route run over the past decade. Kittle has already (in this writer's humble opinion) established himself as the league's best all-around TE; now he has the opportunity to get the type of gaudy target total that could help him further separate himself as a producer.
Metcalf's route tree and usage expanded as the season went on, and the talented 2019 second-round pick posted exciting 6-81-1, 8-160-1 and 4-59-0 performances in the final three games of the season. Note that it took Doug Baldwin (four years) and Tyler Lockett (five years) quite a while to get triple-digit targets from Wilson in a single season; Metcalf did so as a rookie. This passing game is more condensed than most throughout the league. The Seahawks are unfortunately going to keep running the ball to their heart's desire as long as offensive coordinator Brian Schottenheimer is calling plays. Still, Metcalf is too talented not to continue to make all kinds of big plays.
Woah buddy D.K. Metcalf is a baller pic.twitter.com/M8VeFYhFGF

— Ian Hartitz (@Ihartitz) July 29, 2020
Tampa Bay Buccaneers: Ronald Jones winds up as the lead back… of a fairly evenly split four-back committee
I like RoJo, but that usually only applies to conversations that also include Peyton Barber. Jones couldn't even beat out Dare Ogunbowale for the majority of the offense's pass-down work last season. He was immediately benched upon blowing a pass-blocking assignment after finally seizing the job away from Barber. Clearly the Bucs felt the need to add a pass-catching RB in Ke'Shawn Vaughn, meaning another multi-back committee is the most-likely scenario here.
Tennessee Titans: A.J. Brown explodes enough to post top-10 production at the WR position
Sixty-eight rookie WRs have had more than 50 targets in the Randy Moss era (1998-2019). Only 10 managed to average double-digit yards per target.
Brown joined Kareem Hunt, Deebo Samuel, Josh Allen, Diontae Johnson, Jonathan Williams and Lamar Jackson as the only players to break at least 0.3 tackles per touch. His average of 8.9 yards after the catch per reception is the highest since 2010, challenged only by 2012 Percy Harvin (8.7). Bet on volume over talent, but there are exceptions to every rule.
Yes, McLaurin's 5-125-1, 5-62-1, 6-70-1 and 4-100-2 lines in his only four non-mud-bowl games with Case Keenum were great. Also yes, the rookie proved to be just fine with Haskins under center on a full-time basis:
Week 9: 4 receptions-39 yards-0 TDs (6 targets)

Week 11: 3-69-0 (4)

Week 12: 5-72-0 (12)

Week 13: 2-9-0 (4)

Week 14: 4-57-1 (7)

Week 15: 5-130-1 (5)

Week 16: 7-86-0 (9)
There's next to zero target competition for the artist known as F1. Expect more greatness in 2020 and beyond.
Complete Hartitz offseason series: