The second week of the 2021 NFL preseason is in the books. It's important to avoid overreacting to highlight plays in the preseason, as depth charts and personnel groupings can tell us more about how teams plan to use players than the on-field action itself. Certain teams put enough important players on the field to offer at least some indication of their regular-season roles.
Subscribe to
The following are my 10 biggest takeaways from Week 2 of the 2021 preseason. For a more detailed 32-team view of the week, including snap counts, check out the complete recap here.

---
Click here for more PFF tools:
PFF Fantasy Draft Kit | PFF Betting Dashboard | PFF Fantasy Rankings
PFF Fantasy Projections | NFL Premium Stats | Win Totals Tracker
---
1. Lower Dolphins RB Myles Gaskin in rankings if you didn't last week
Gaskin played mostly with the second-team offense last week — arguably the biggest story in the fantasy football world from preseason Week 1. He started the Dolphins' second game and made a few highlight plays against the Falcons' second-string defense. It's good to see him start and play the majority of snaps, but the Dolphins still used him less than they did in a typical game last season. He seems destined to be the starter all season, but the backups will still see a lot of work.
Most of preseason fantasy recaps focus on how players are used with the starters in terms of snaps in different formations and how players are rotated in and out. But it's hard to ignore just how much Zach Wilson has relied on Davis through two preseason games. The Jets' free-agent addition has been targeted on 10 of 13 routes. That rate will decrease significantly once the regular season starts, but Davis could be among the league leaders in targets this season.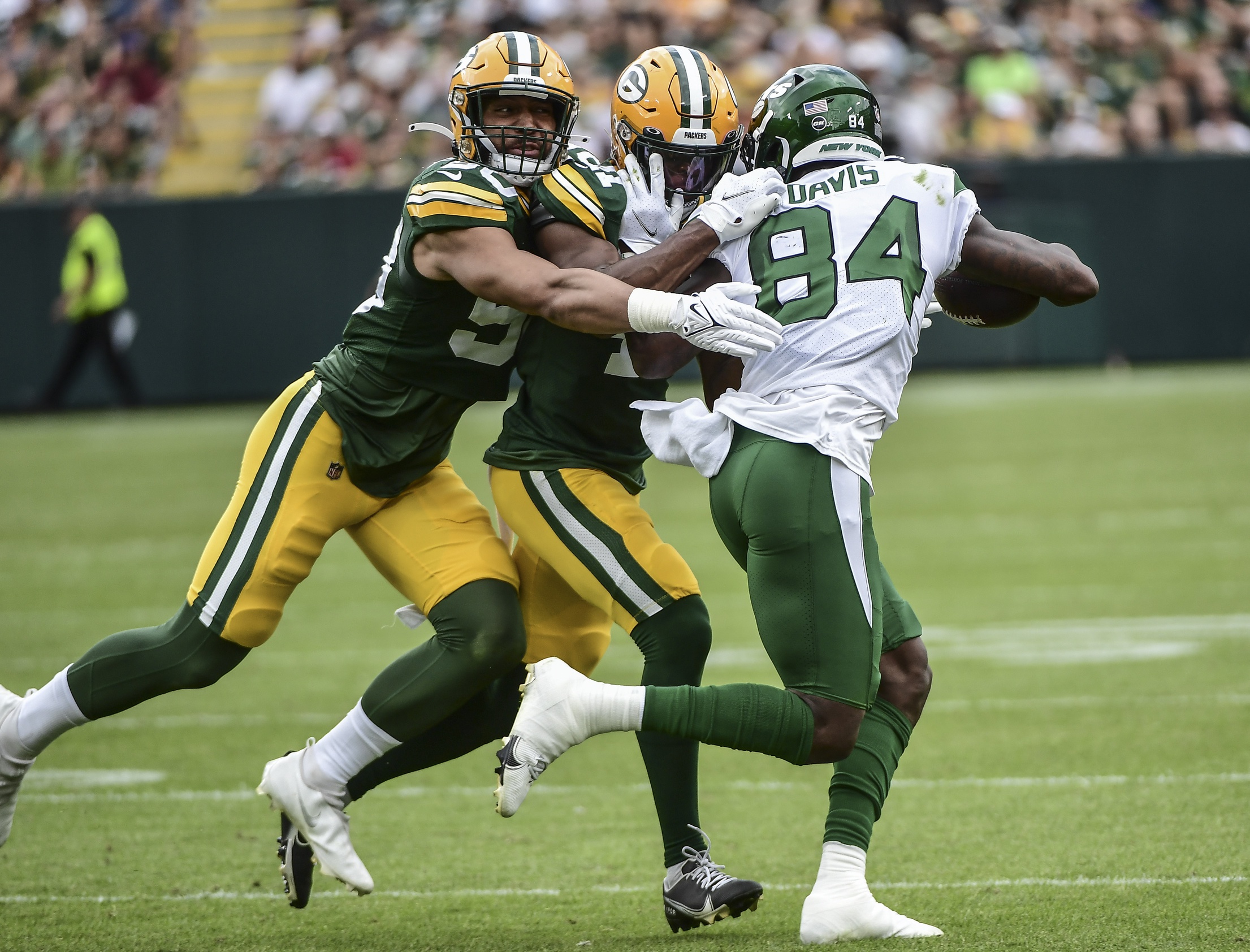 3. Slightly lower Ravens RB J.K. Dobbins in fantasy rankings
There is some optimism around Dobbins because of his potential to see more receiving work this season. He and Gus Edwards split time over the first three drives in the Ravens' second game. Edwards outplayed Dobbins in the run game and played on more third downs, leading to more overall snaps. There is a large ADP gap between Edwards and Dobbins, but they should be much closer if Edwards is going to take on even 40% of the third-down work.
Kansas City played all of its starters in the first preseason game, and Hardman played in 11 personnel but not in 12 or 21 with the starters. The Chiefs didn't have Tyreek Hill in their second game, which led to an increased role for the third-year WR. Hardman played in every formation, including two-receiver sets instead of Byron Pringle. Even if Hardman plays nearly every snap in only 11 personnel, it would be a significant increase to his role compared to last season. He appears clearly ahead of Pringle on the depth chart through two games.
5. Move Broncos RB Javonte Williams slightly down rankings
The Broncos didn't have Melvin Gordon III or Mike Boone for a second straight week. Williams only played a slight majority of snaps, splitting time with Royce Freeman. The Broncos have consistently used two backs, with one seeing at most 60% of playing time. If they're only willing to give Williams a slight lead over their fourth-string back, it's hard to see him playing more than 60% of snaps when the other running backs are involved.
6. Continue to move Cardinals WR Rondale Moore up rankings
 Moore was used extensively in the Cardinals' first preseason game, but they didn't have their top two wide receivers. A.J. Green played in this game while DeAndre Hopkins continued to sit out. Moore played seven of nine snaps out of the slot, while the other receivers played two or fewer snaps in the slot. Christian Kirk was reportedly going to see snaps in the slot this season, but the Cardinals haven't tried him there yet during the preseason. There is a chance Kirk is the odd man out of the lineup once all of Arizona's receivers are active.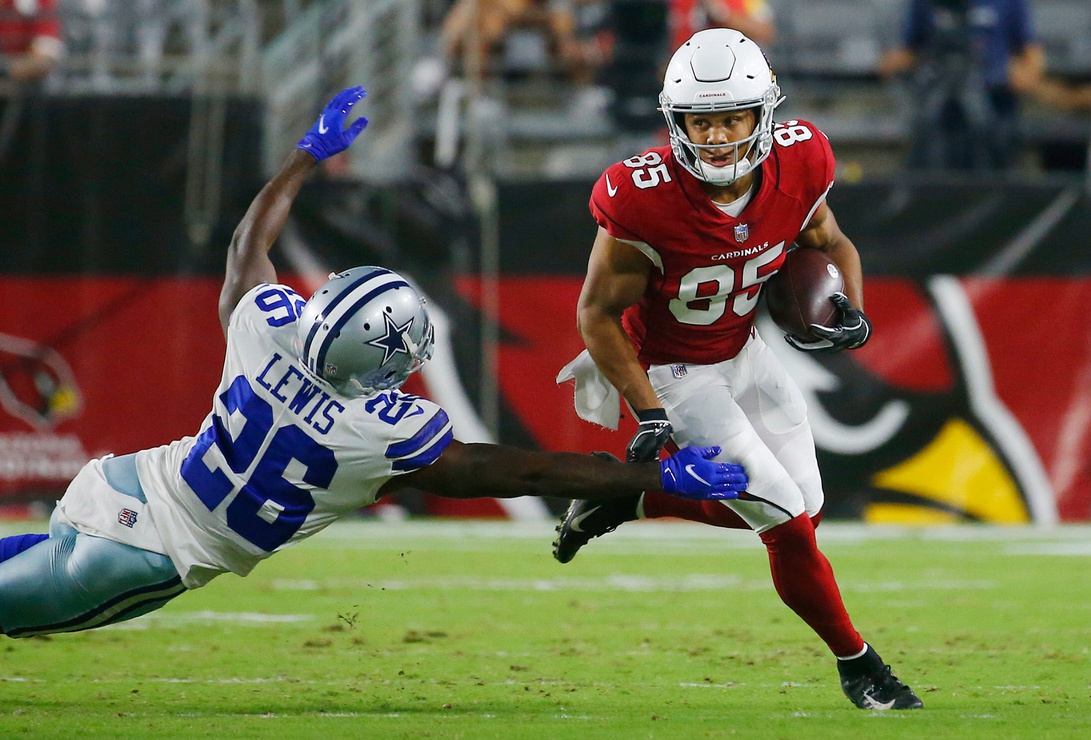 7. Slow down the Buccaneers RB Giovani Bernard hype
The Buccaneers didn't play Ronald Jones and Leonard Fournette, but that didn't increase Bernard's role at all. The Buccaneers only used Bernard and Ke'Shawn Vaughn in the first half of preseason Week 2. Vaughn played every first and second down outside of a short two-minute drill, while Bernard played every third and fourth down. The only way for the former Bengal to live up to his sleeper potential is by taking at least a few first- and second-down snaps. That appears less likely at this point.
Campbell only played in three-receiver sets for the second straight preseason game. Even more concerning: The former second-round pick lost slot snaps to Zach Pascal. Once T.Y. Hilton returns to the lineup, it's possible Campbell will only be a backup.
9. Keep an eye on Browns RB/WR Demetric Felton
The 212th pick of the 2021 NFL Draft split playing time with D'Ernest Johnson at running back, with each back playing several snaps in a row before rotating out. Felton was the Browns' primary slot receiver with the starters last week. He currently has both WR and RB eligibility on Yahoo — if both Browns starting RBs get hurt, Felton could be a primary running back with WR eligibility.
10. Beware of the third-down tight end
It's becoming a trend in the NFL  for teams to use certain tight ends only on third downs or two-minute drills. Last season, eight tight ends finished with the most 11-personnel (1 RB, 1 TE, 3 WRs) snaps on their teams without finishing in the top-two of 12-personnel snaps (1 RB, 2TEs, 2WRs). None of those players finished in the top-16 in fantasy points at tight end, and Jared Cook was the only one in the top 24.
A few tight ends are falling in this pattern to start the preseason, including Mike Gesicki, who has played less in 12 personnel with the starters in the preseason compared to last season. The decrease in playing time along with the Dolphins' addition of new wide receivers should push Gesicki out of the top 10 fantasy tight ends. … Potential breakout Anthony Firkser played a similar role last season, and it looks like his role will remain unchanged this season. … Tyler Kroft of the Jets and Jordan Akins of the Texans also fit the description.