In a roundup of mock drafts from all the major media outlets covering the NFL, I found these 16 prospects each pegged to go top-10 in at least one mock. The number-crunchers here at PFF tell me the odds of all 16 of these guys turning into great NFL players is exactly 0%. While the NFL draft is usually all sunshine and roses, I'm here for a little rain (or, as I like to call it, realism). Let's rank these 16 from most- to least-likely to bust in the league.
[Editor's note: Check out PFF's 2020 Mock Draft Hub, NFL Draft Big Board and NFL Mock Draft Simulator. PFF Elite subscribers can also download the 1,250-page 2020 NFL Draft Guide.]
This one should be obvious because, I mean… he wasn't even good last year. You can make excuses about his situation all you want, but ideally you'd like your top-10 pick to be able to produce. With only 20 touchdowns compared to 17 picks and a passer rating of 82.8, it's safe to say Love didn't do that. The high-end throws were there, but so were the low-end as he finished top-five in both big-time throws and turnover-worthy plays.
Such is the nature of the quarterback position — it gets drafted earlier because of the value of the position. With Herbert, he simply hasn't improved in the areas you'd like to see him make progress with over the past two seasons. He peaked from a grading perspective as a sophomore and hasn't come close to that form since. He still lacks touch and disappears in big games. He earned below-average passing grades against Auburn, Arizona State, Utah and Wisconsin last season.
The track record for blazing-speed receivers isn't great. The track record for players who didn't produce at a high-level in college isn't great. While Ruggs' situation is unique, those are two strikes against him. What's concerning is that with all the speed Ruggs possesses, Nick Saban had DeVonta Smith running the go balls in the Alabama offense last season. Ruggs had 12 deep catches his entire college career. Eleven receivers in this class had more in 2019 alone. That's just a scary lack of production.
Henderson has the physical tools, yes. That's not up for debate and it's why he's being mocked in the top-10. He also has an unsightly 58.9 coverage grade on his resume last year. He allowed five receptions last season that went for 40-plus yards in only nine games. Plus he's shown a strong aversion to tackling over the course of his career at Florida, with 18 misses on 86 attempts the past two seasons. That could come back to bite whoever drafts him.
Sure, Simmons tantalizes with his ability to line up anywhere and not look out of place at the college level. But, 1. How many NFL defenses will have a role like that for Simmons? And, 2. He wouldn't be a top-10 pick if you evaluated him solely at safety or slot corner — the two positions he played most. His real coverage value add is in how athletic he would be for a linebacker, but we rarely saw him make true run reads in the box, as he wasn't a linebacker for Clemson. Projecting to a completely different role always comes with some risk.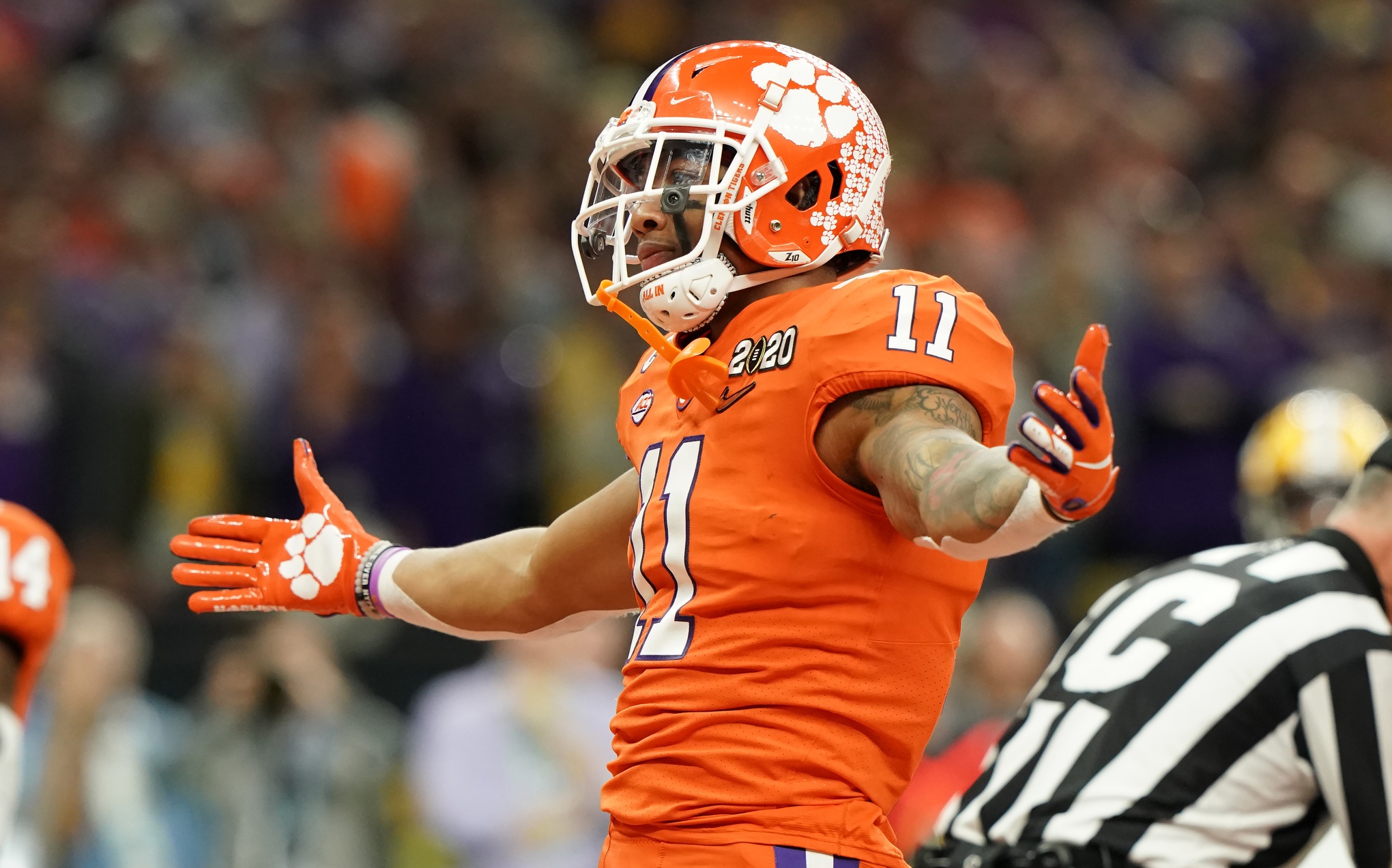 We simply haven't seen Becton in pass protection enough to feel confident one way or another about how he'll fare in the NFL. He had only 73 true pass sets last year and only a handful of reps in true pass sets against edge rushers who will play in the NFL. Physical tools get you in the door, but that doesn't mean things are going to be perfect in the league.
Tagovailoa has a level of accuracy, decision-making and pocket presence that are rare for a true junior coming out. He earned a passing grade over 90.0 in both his full seasons as a starter, but the injury history looms large in his evaluation. The Sam Bradford-esque worry about his injuries piling up is not unfounded at this point.
Not even 21 years old yet, Wills has freakish agility for the tackle position. He has some issues still to clean up in pass protection and got exposed a bit in Alabama's bowl game win over Michigan to the tune of three pressures. He still earned an 82.5 pass-blocking grade and 90.5 run-blocking grade for the season, though.
Big, quick and powerful can take you a ways along the defensive line without a lot of technique. That makes Kinlaw safe to a degree, but he is still very technically raw as a pass-rusher. He didn't flash too many moves at South Carolina, although it's encouraging to us that they worked well enough to earn a 90.7 pass-rushing grade.
There are concerns about Wirfs' lateral agility holding up at tackle and already reports of teams considering him a guard. We think it's silly to start him off there, but it does give him a nice fallback option to make him a "safer" pick. What's "safe" to us, though, is elite explosiveness combined with a 91.8 overall grade as a true junior.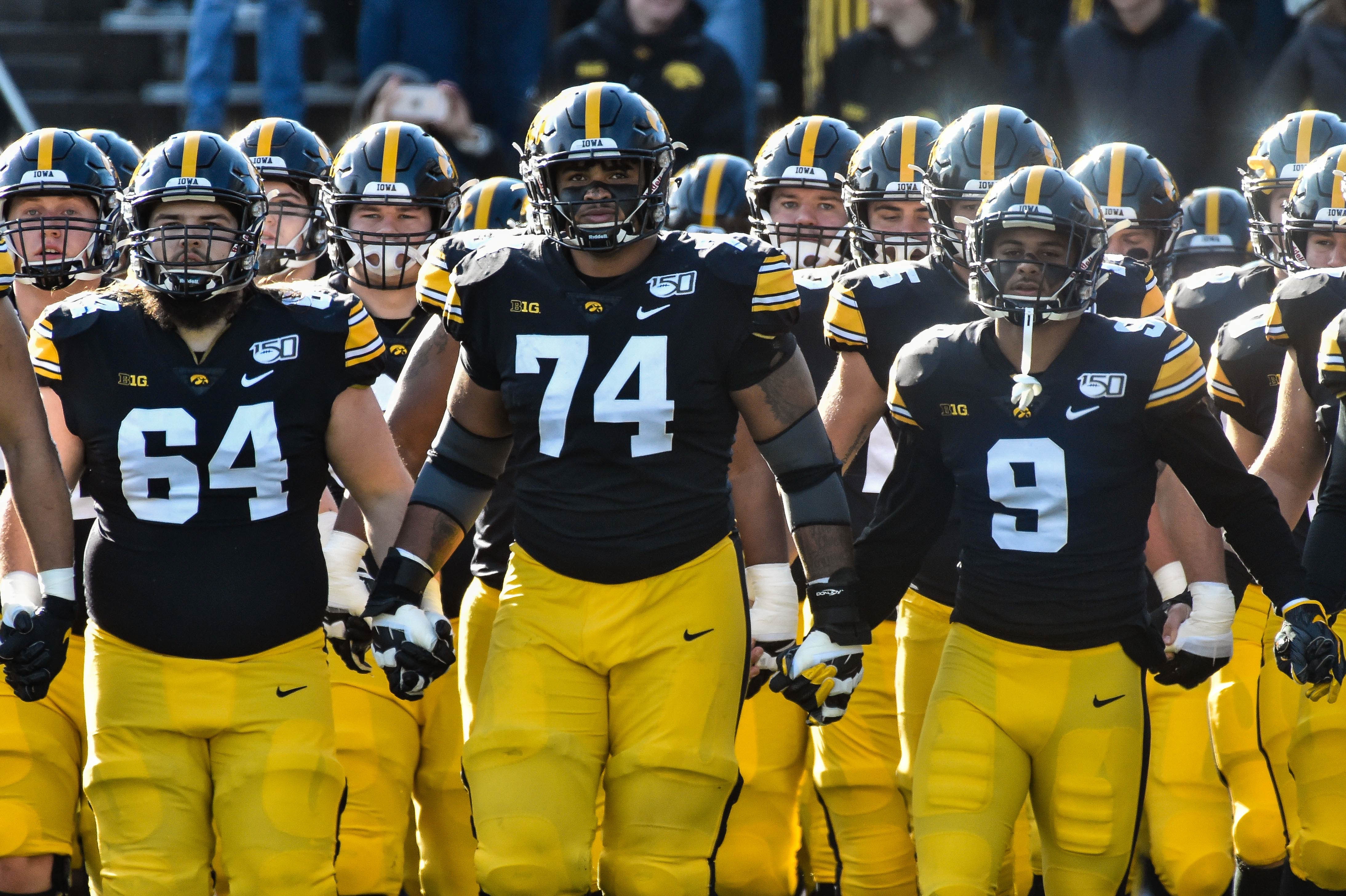 He's simply more accurate than any quarterback we've ever graded at the college level. While quarterback has obviously been a difficult position for everyone to evaluate over the past decade, that's the trait you want to see most when projecting to the league. His 69.7% true accuracy rate on non-screens in 2019 is 3.5 percentage points higher than any other QB in the last three years.
Thomas may not have the elite physical tools of Becton, Wirfs or Wills, but he's got pretty darn good ones himself. Oh, and we've never seen him do anything other than pass protect at a high-level during his Georgia career. The man earned a 76.7 pass-blocking grade as a true freshman in the SEC. I don't see how he'll completely fail in the NFL.
Jeudy was a true sophomore Biletnikoff Award winner in the SEC. Being that good that young is rare and gives him a high floor. When you watch him play, it's difficult to see him completely failing at the NFL level. The top two reasons receivers fail in the NFL are not getting off press coverage and not being able to set defenders up with their routes — Jeudy is already elite in both areas.
When you're as strong and refined as Brown is in the run game, you're an extremely safe projection to the NFL. He had the most run stops of any Power-5 defensive tackle in the draft class over the past two seasons. While that doesn't necessarily equate to an elite player in the NFL, it does lower the bust potential.
Okudah was on the field for all of 18 pass plays that weren't man coverage or cover-3 last season. Those are the two most popular coverages in the NFL. Okudah had the longest broad jump (11-foot-3), highest vertical (41 inches) and biggest wingspan (78 ⅝-inches) of any corner at this year's combine. All of that screams NFL-ready.
He ain't busting because he's already that good. The same way Nick Bosa didn't have a learning curve, Young should be ready to go Day 1. I've called one prospect a future Hall of Famer in my time as a draft analyst (Quenton Nelson). You can add Young to that list.