The interior defender class in the 2020 NFL Draft is seen by many as having a top tier consisting of Auburn's Derrick Brown and South Carolina's Javon Kinlaw. At PFF, we see Missouri's Jordan Elliott as closer than many, but it's difficult to argue with those top two. After reading through these superlatives, it will be easy to see why.
[Editor's note: Check out PFF's 2020 Mock Draft Hub, NFL Draft Big Board and NFL Mock Draft Simulator. PFF Elite subscribers can also download the 1,250-page 2020 NFL Draft Guide.]
Best Run Defender: Derrick Brown, Auburn
This one is a little more of a debate than you might think. Purely grade-wise, Davis actually edges Brown out by a hair, but I'll give the nod to Brown when projecting to the NFL because of the added girth he brings to the table. Brown not only makes plays in the run game with 54 run stops over the past two seasons, but he also holds up well against double teams.
Best Pass-Rusher: Javon Kinlaw, South Carolina
Kinlaw earned the highest pass-rushing grade of any interior player back in 2018 and the second-highest behind Jordan Elliott this past season. It's safe to say Kinlaw can get after opposing quarterbacks. His 15.4% pass-rushing win rate over the past two seasons is the best of anyone in this class.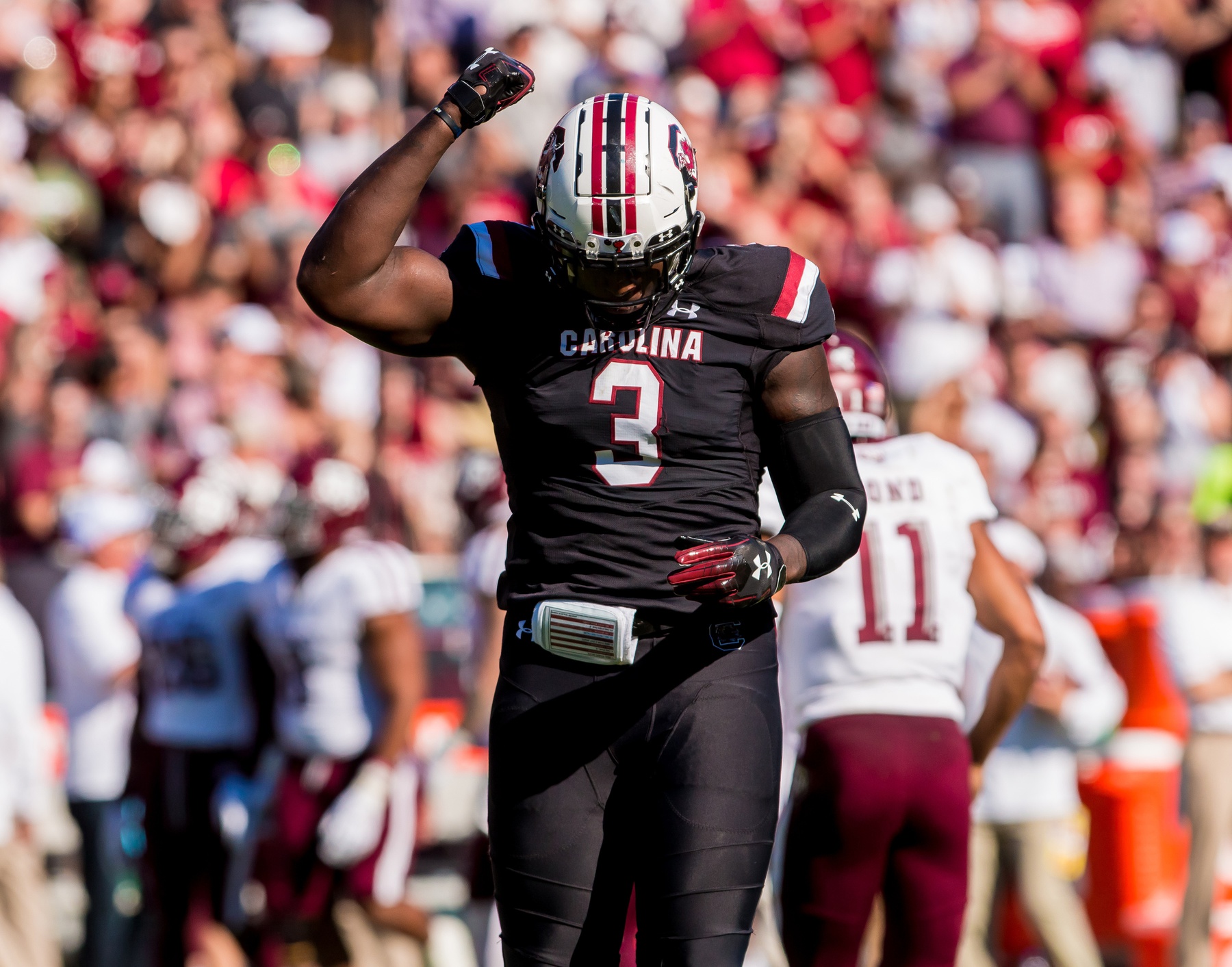 Brown can be plopped down in any alignment from tackle to tackle and make an impact against both the run and pass. At 6-foot-5, 326 pounds with 34 ¼-inch arms, Brown can go from nose tackle on one play to 5-tech on the next and not look out of place. That kind of versatility has value with the number of multiple fronts played in the NFL today.
Grading Doesn't Match Hype: Ross Blacklock, TCU
This one was difficult because a vast majority of the top defensive tackles in this class have graded out well already, and even Blacklock earned an impressive 89.5 grade in run defense last season. But for a player who is garnering first-round hype, Blacklock has yet to prove his worth in the passing game. He racked up only 48 pressures in two years as a starter with a career-high 75.2 pass-rushing grade last season.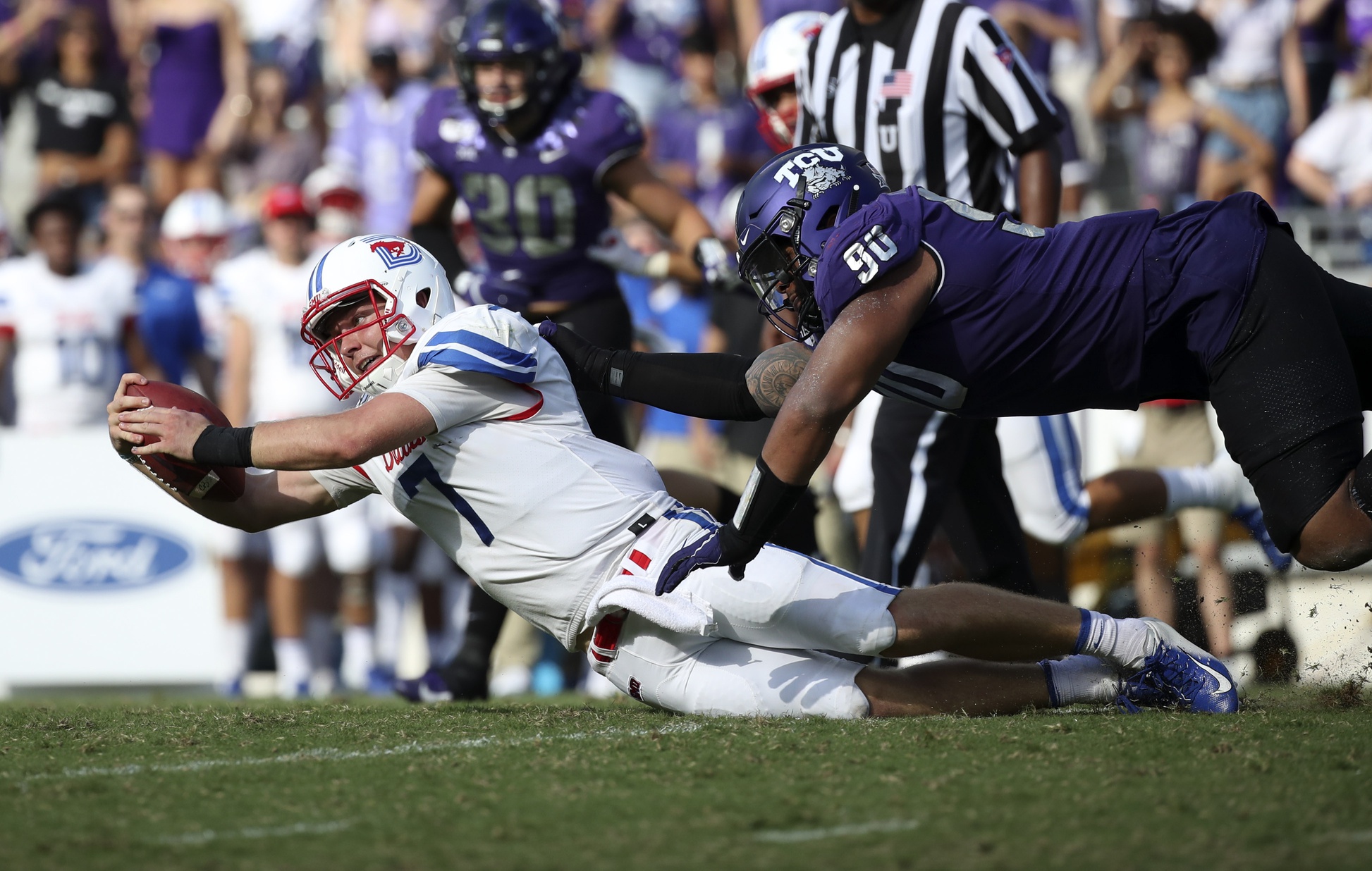 For the life of me, I don't know why Tart didn't see more snaps last season for FIU — he played fewer than 50% of the Panthers' snaps when healthy. Still, he earned a 90.7 run-defense grade and 84.1 pass-rushing grade in that minimal playing time. He's a powerful dude who has NFL-size and length for the defensive tackle position.
Most Fun to Watch: Bravvion Roy, Baylor
Roy was unfortunately not blessed with the prodigious length some others in this class possess. At 6-foot-1, 330 pounds, Roy checks in with ultra-short 30 ⅛-inch arms. He swings them like billy clubs though as a pass-rusher and consistently made plays on the nose for Baylor. He almost single-handedly torpedoed Oklahoma center Creed Humphrey's draft stock with the whooping he put on him in the Big 12 title game. I'm not exactly sure what he'll look like in the NFL, but I can't wait to find out.