Football is a fun game in many ways due to the relatively small sample of games and the noise that follows. And after the quarterback position, the game of football is very much dependent on weak ties, where it doesn't take much in the way of injuries or ineffective play to make it significantly harder to maintain success from season to season. Conversely, teams that have good injury luck or accumulate players who are able to sustain successful play for a prolonged period of time can surprise you in a big way (looking at you, San Francisco 49ers).
[Editor's note: Subscribe to PFF ELITE today to gain access to PFF's Premium Stats and new Player Grades experience in addition to the 2020 NFL Draft Guide, 2020 Fantasy Rookie Scouting Report, PFF Greenline, all of PFF's premium article content and more.]
As such, while preseason markets do a pretty good job of correlating to regular-season wins (r = 0.48 from 2006-present, data from Pro Football Reference) there are a number of surprises each year. For example, in 2019-20 the top two seeds in the NFC, and three of the six playoff teams in the conference, were not in the playoffs in 2018-19. Both Wild Card teams in the 2019-20 AFC playoffs failed to make the postseason in 2018-19, as well. With a number of changes this offseason, especially at the quarterback position, along with the still-unforeseen perturbations due to the COVID-19 pandemic, we're in line for some pretty big surprises this fall.
While the difference between "there are surprises every year" and "these specific teams will surprise you" is rooted in the misunderstanding of the common birthday problem, I'm going to use our preseason simulation of the 2020 NFL season to take a stab at identifying some surprise playoff contenders this fall (odds from BetOnline):
This is admittingly a bit of a stretch, but the Bengals have the makings of a team that isn't that far away from contending in a top-heavy, but weak, AFC. Joe Burrow is projected to be roughly a one-win upgrade over Andy Dalton and Ryan Finley from a season ago, while A.J. Green has added more than a half of a win above replacement in all five of the past eight seasons. Tee Higgins, the Bengals' second-round pick, was worth more than a win over the average college football player during the past two seasons on just over 1,100 snaps. And second-year left tackle Jonah Williams returns from a 2019 injury with hopes that he will make good on the talent that made him a top-15 pick.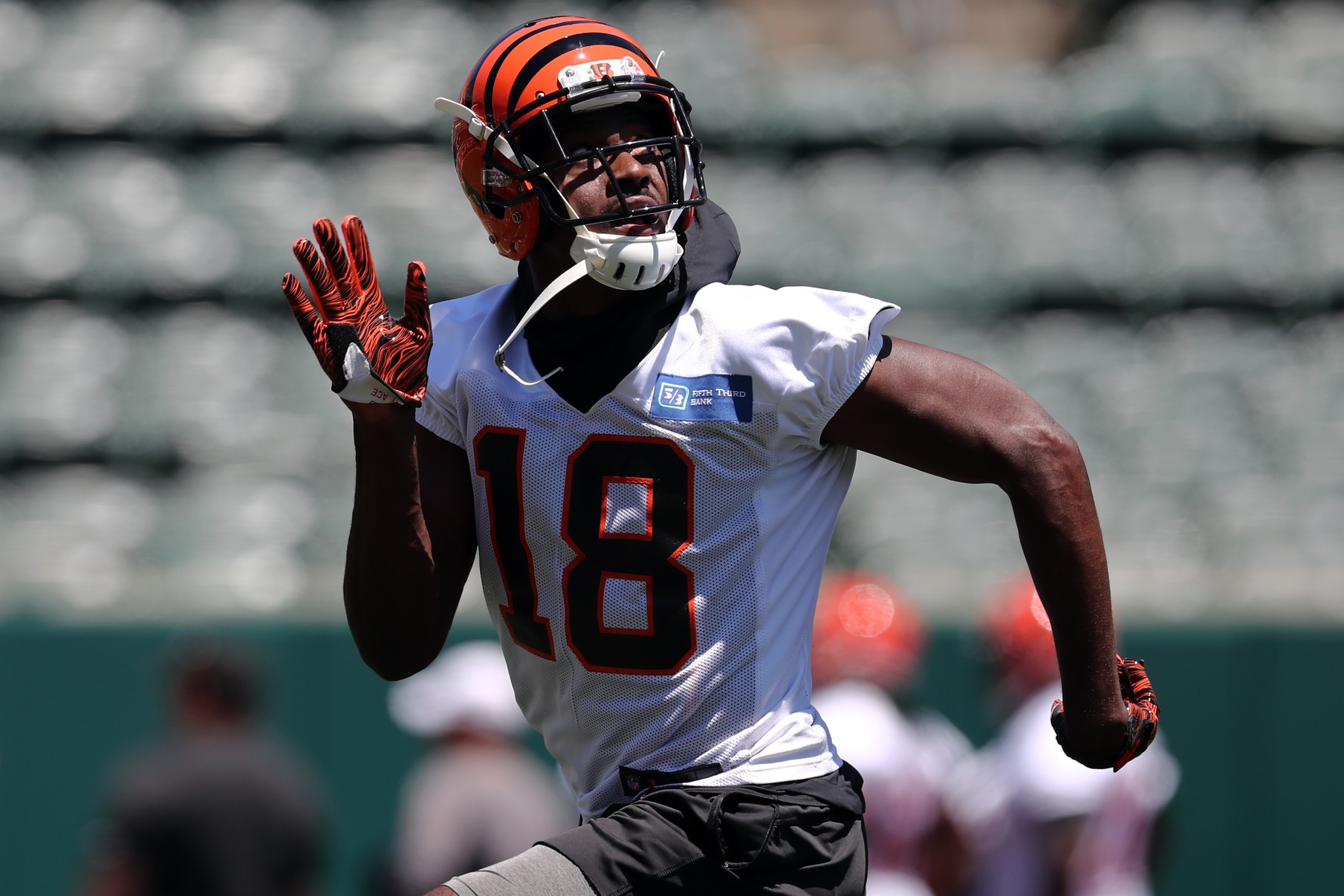 The Bengals also added starters on the back end of the defense in Trae Waynes, Mackensie Alexander and Vonn Bell, while signing D.J. Reader up front to complement Carlos Dunlap and Geno Atkins. After their linebackers earned under zero wins above replacement in 2019 (second-worst in the NFL), the Bengals also took some swings at that position by drafting Logan Wilson, Akeem Davis-Gaither and Markus Bailey. 
With their first four opponents being the Los Angeles Chargers, Cleveland Browns, Philadelphia Eagles and Jacksonville Jaguars, there's a chance Cincinnati can get off to a good start. And with another three-game stretch in the middle of the season that includes the Washington Redskins, New York Giants and Miami Dolphins, if either the Browns or Pittsburgh Steelers falter, there's room for the Bengals (who we give a 22.9% chance to make it to January) to take advantage of the extra playoff spot in the AFC.
This, as does the discussion below, says as much about the AFC East and our opinion of the Buffalo Bills and New England Patriots as it does about the Dolphins, who generated the fewest wins above replacement among NFL teams in 2019. However, the Dolphins do appear to be moving in the right direction personnel-wise. Byron Jones, the third-most valuable cornerback in the NFL over the past two seasons, was signed to complement Xavien Howard, who was able to generate over a quarter of a win above replacement in 2018 before getting hurt in 2019. First-round pick Noah Igbinoghene joins the cornerback room after a successful final season at Auburn, giving Brian Flores the kind of secondary he enjoyed while winning Super Bowls with the Patriots last decade.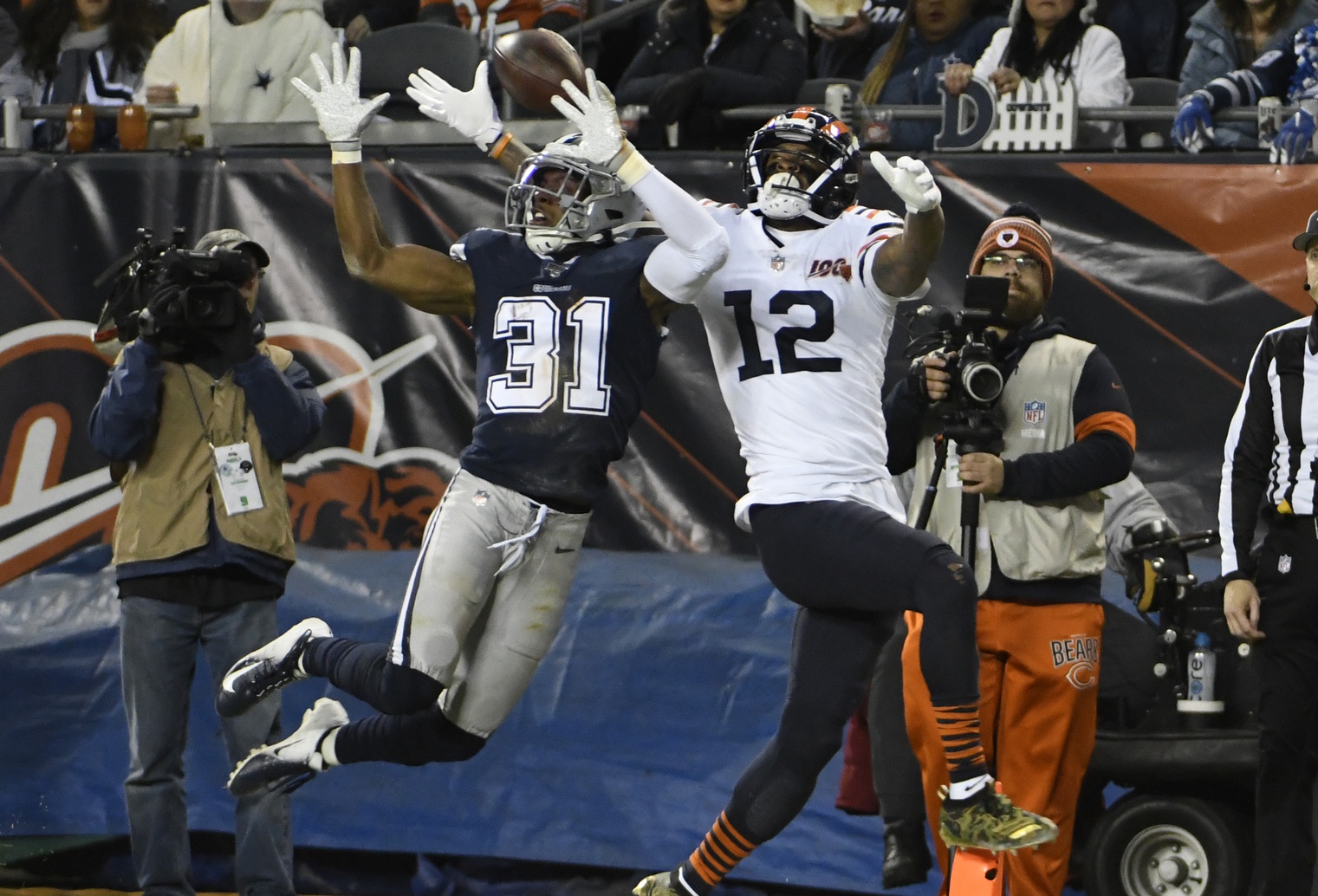 On the offensive side of the ball, the selection of Tua Tagovailoa — without having to sacrifice the Igbinoghene, Austin Jackson or Robert Hunt picks — significantly lifts the floor for them at the league's most important position. Ryan Fitzpatrick has been pretty good the past two seasons, generating more than three wins above replacement (16th among quarterbacks) despite playing only 1,305 snaps. His individual floor is very low, but the presence of Tua means the Dolphins very likely won't experience the lowest of lows, which should help them against a schedule that will likely include games against Jarrett Stidham (twice), Josh Allen (twice), Sam Darnold (twice), Gardner Minshew, Drew Lock, Tyrod Taylor, Jared Goff and Joe Burrow. 
We give Miami a 36.7% chance to make the playoffs for the first time since 2016, which would be a hell of a jump for Flores and company to make in Year 2. 
Adam Gase is the last head coach to bring the Dolphins to the playoffs, and while he's been recently churning out seven-win seasons in a manner that would make Jeff Fisher blush, winning the AFC East might not be too far of a deviation from that feat now that he's in his second season in New York. 
While Sam Darnold has struggled significantly through his first two pro seasons, and there are real questions as to whether or not he can make a career out of being the third-overall pick by the franchise just two years ago, there are a decent number of universes where he is the best quarterback in this division by season's end. He'll need some significant development from the likes of Mekhi Becton, Denzel Mims and veteran Breshaud Perriman to offset the loss of Robby Anderson and overcome some of the inefficiencies that will occur due to the presence of Le'Veon Bell and the newly-acquired Frank Gore. However, if he can become an average quarterback in 2020, it might be sufficient enough to contend.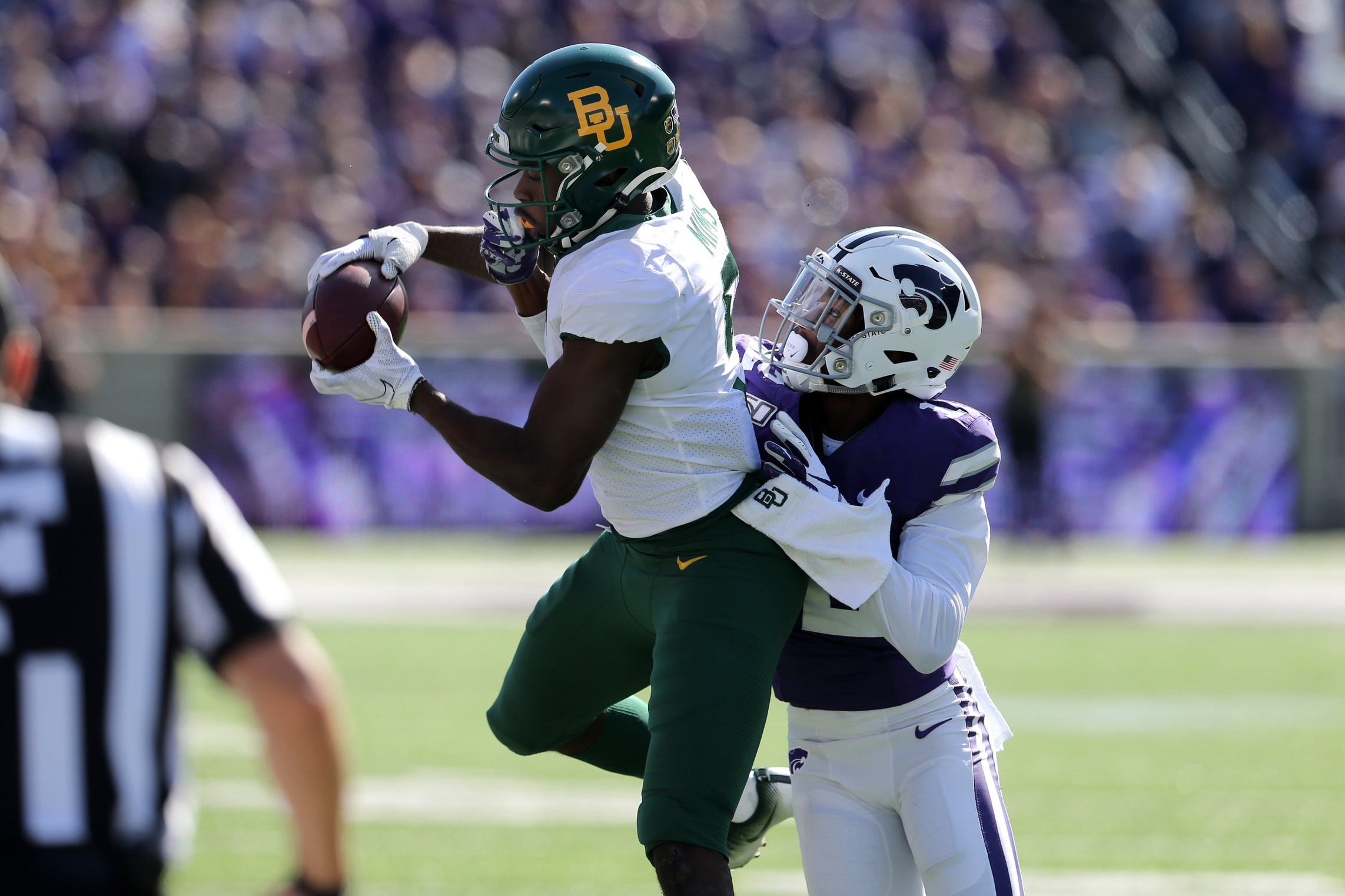 We have the Jets with a 29.5% chance of making the playoffs, which is lower than the Dolphins because we are lower on New York's quarterback and coaching situations. However, this could turn in a hurry if the Jets' defense, fifth in yards per play and first in yards per carry allowed in 2019, continues to play at a high level in 2020.