We're breaking out the rose-colored glasses today. Free agency and the NFL draft draw such heightened interest because they both peddle hope to fans across the country. There is at least one positive to take away from every team, even in the most uninspiring of offseasons.
I'm here to find that positive spin after the first week of the new league year.
ARZ | ATL | BLT | BUF | CAR | CIN | CHI | CLE | DEN | DAL | DET | GB | HOU | IND | JAX | KC | LVR | LAC | LAR | MIA | MIN | NE | NO | NYG | NYJ | PHI | PIT | SF | SEA | TB | TEN | WFT
It's no secret that having a quality starting quarterback on a rookie contract is one of the biggest advantages for a franchise from a team-building perspective. The Cardinals have that in Murray, and the moves they've made this offseason indicate that they're trying to maximize how long that window stays open.
Arizona strengthened its defensive front with the addition of J.J. Watt (85.4 PFF grade in 2020) and the retention of Markus Golden. They strengthened their offensive line by trading for Rodney Hudson (two sacks allowed in the past five seasons) and the re-signing of Kelvin Beachum. On top of that, the Cardinals added a second former 2011 first-round selection — A.J. Green. The former Bengals star looked far removed from the elite receiving threat he was throughout much of his career in 2020, but his signing is another step in the right direction for Arizona, which is pushing its chips toward the middle of the table this offseason.
All that remains to be seen is how these veteran additions impact the team in a loaded NFC West next season.
ATLANTA FALCONS: The new coaching staff and front office have faith in Matt Ryan's ability to lead for at least the next two seasons
The Falcons were one of the more difficult teams in the league to find a positive spin for because they just haven't made many moves yet. The highlights include trading for blocking tight end Lee Smith and signing Erik Harris and Brandon Copeland.
However, the biggest news to come out of Atlanta last week was the team's decision to restructure Ryan's contract. It's significant because the Falcons now have a $65 million dead cap hit if they release or trade Ryan this offseason. A similar move in the 2022 offseason comes with a $40.5 million dead cap hit, per Over the Cap. In other words, Ryan will be in Atlanta for at least the next two years, barring something drastic.
There are negatives and positives to take away from that reality. The negative is that it makes drafting a quarterback fourth overall this year that much harder. It also indicates that general manager Terry Fontenot and head coach Arthur Smith are comfortable with Ryan as their starter in 2021 and 2022, as they should be given how he played this past season. Ryan ended the year as PFF's 11th-highest-graded quarterback and was a top-10 signal-caller when passing from a clean pocket. That's someone Atlanta can win with over the next two years.
BALTIMORE RAVENS: They played the compensatory pick system like a fiddle
One could lament the fact that the Ravens lost their top two edge rushers in Matthew Judon and Yannick Ngakoue. The truth is, Baltimore letting them go while re-signing Tyus Bowser — a younger player whose best football may be ahead of him — and Pernell McPhee to team-friendly deals is just another example of a smart organization doing good business.
The team will add at least two fourth-round compensatory picks thanks to the deals that Judon and Ngakoue signed with New England and Las Vegas, respectively. They were good players, but Baltimore's defense relies more on its blitz-heavy scheme to generate quarterback pressure than it does one-on-one pass-rushing talent. That's why Judon's 39 unblocked pressures over the past three seasons are tied for the most in the NFL.
Baltimore also signed Kevin Zeitler, one of the better guards available this offseason — and one who won't count against them in the compensatory pick formula because he was cut by the Giants. These are the kinds of small edges that smart teams find.
BUFFALO BILLS: Brandon Beane managed to retain all of Buffalo's key free agents
There is something to be said for an organization known for taking care of its own. It's easy to get caught up in the individual value of signings, but there is intrinsic value to being a franchise that players want to sign with. The Bills are becoming one of those organizations after their recent success and the re-signing of their three biggest in-house free agents — Matt Milano, Daryl Williams and Jon Feliciano.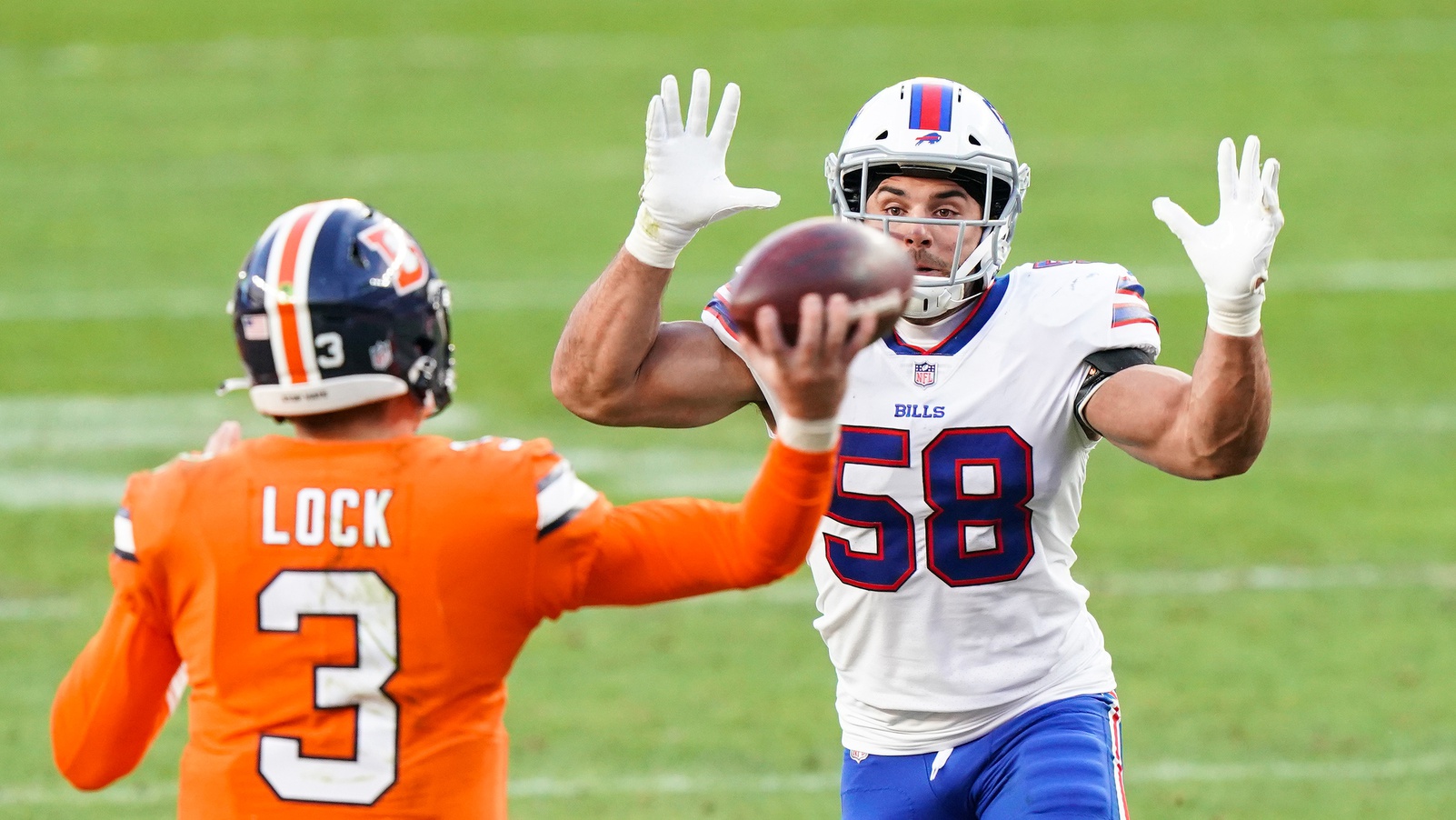 Buffalo got reasonably good value, too. Williams' three-year contract stands out, in particular. His $8 million average per year puts him outside the top-10 highest-paid right tackles in the NFL, and he is coming off a strong 79.2 overall grade in 2020. The last time Williams started a full year at right tackle, in 2017, he also found success. He finished the year as the third-highest-graded right tackle in the league with Carolina.
We're starting to see the Bills becoming a destination for veterans like Emmanuel Sanders who want to compete on one-year deals. That's never a bad place to be.
CAROLINA PANTHERS: Their recent signings provided Phil Snow's defense with more flexibility
You always hear defensive coordinators talk about wanting to be multiple. Everyone wants to be able to show different defensive fronts. Wanting to be multiple and having the personnel to do so effectively are two different things, though.
As ESPN's Panthers beat writer David Newton pointed out after the Haason Reddick signing, the Panthers used three down linemen and four down linemen fronts in 2020 at about even rates due to their personnel. It's difficult not to look at the signings of Reddick and former Rams defensive end Morgan Fox and not think that the Panthers have put an emphasis on defensive versatility.
Both players come over from teams that have based out of 3-4 defenses — for as much as that's worth in the modern NFL — and add an additional element to Carolina's defense when lining up in those three down linemen fronts.
Reddick, of course, made the switch from off-ball linebacker to edge-rushing outside linebacker in 2020 with great success. He finished the year with a career-high 56 quarterback pressures and an 82.6 pass-rushing grade. Fox is also coming off a career year as a pass rusher, posting a 68.3 pass-rushing grade last season. The additions should allow Snow to get creative on defense, especially with the multi-positional Jeremy Chinn already in the fold.
CHICAGO BEARS: They didn't make any moves that will set the team back for years
I get it. It's hard to get excited about the Bears' offseason to this point. Their biggest signing, outside of Allen Robinson II agreeing to his franchise tag, was Andy Dalton to be the team's starting quarterback. Chicago also released its best cornerback — Kyle Fuller — to free up 2021 salary cap space.
The silver lining is that the Bears haven't made a catastrophic move that will set them back for years, a move many expected with general manager Ryan Pace on the hot seat. Dalton isn't the most exciting option, but he did close out the 2020 season as PFF's 16th-highest-graded quarterback over the final seven weeks while missing Tyron Smith, La'el Collins and Zack Martin blocking for him up front. More importantly, it's a one-year, $10 million deal that allows Chicago to address the quarterback position again next offseason.
There were worse scenarios out there for the Bears. They could have overpaid to keep Mitchell Trubisky in town (PFF's 31st-highest-graded quarterback since 2017). They could have also given up multiple premium draft picks in a trade for Carson Wentz (making $20 million-plus per year and coming off a 60.0 passing grade in 2020) or Sam Darnold (PFF's lowest-graded quarterback since 2018).
Bears fans can take solace in the fact that the team's moves thus far won't hurt the franchise in the longterm.
CINCINNATI BENGALS: They got two solid starters at cornerback for just over the price of one
Losing a player of William Jackson III's caliber hurts, but I don't dislike what the Bengals did at the cornerback position this past week. Jackson's new deal with Washington pays out an average of $13.5 million per year, while Cincinnati will be paying Chidobe Awuzie and Mike Hilton a combined average of $13.25 million per year over the course of their respective deals.
Jackson would have given the team more flexibility to play man coverage with his ability to stick with No. 1 receivers outside. However, success as a secondary often comes down to eliminating weak links.
Awuzie, Trae Waynes and Hilton provide Cincinnati a solid projected starting cornerback group across the board, even if it lacks a guy who you're comfortable with sticking to top receivers in man coverage. All three players rank among the top 50% of qualifying players at the position in PFF grade since 2017.
CLEVELAND BROWNS: Two starting defensive backs from the league's best defense in 2020 are now in Cleveland on reasonable deals
The Browns' offense came into this offseason in relatively good shape. It was the defense that needed some reinforcements, and Cleveland has done about as good of a job as any team in addressing areas of need for good value. The Browns brought in John Johnson III and Troy Hill from the Rams' 2020 defense, and both help to solidify areas of need on this team.
Johnson played a diverse role in Brandon Staley's defense this past year, fitting runs in the box and giving the team a real boost in coverage in Staley's two-high safety looks. Johnson earned PFF grades of at least 80.0 in three of his four NFL seasons. He even ventured a little more into the slot with success this past season for Los Angeles.
That's where Hill figures to make his biggest impact in 2021. He has been an outside cornerback throughout much of his career, but he actually played over 600 snaps in the slot this past season. And Hill didn't just play there. He excelled there. His 87.8 overall grade when lined up in the slot in 2020 led all qualifiers at the position. Hill is another piece that gives Cleveland more options in the secondary, pairing with Denzel Ward and the returning Greedy Williams.
The Cowboys' offense has the potential to be one of the best units in the NFL at full health. The offensive line boasts three of the league's better players at their respective positions between Tyron Smith, Zack Martin and La'el Collins. Add in a receiving trio of Amari Cooper, CeeDee Lamb and Michael Gallup and you have an offense that is fully capable of moving the football and putting up points. We saw that in 2019 when Dallas ranked third in EPA per play, behind only Baltimore and Kansas City.
The big question was whether the Cowboys were going to have to restart at the quarterback position amid Prescott's lingering contract drama.
Prescott certainly came out of contract negotiations as a winner, earning a four-year, $160 million deal that pays out $126 million guaranteed. However, the Cowboys are also winners in the sense that they now have another opportunity to be real contenders in the NFC — a place many expected them to be in 2020 before a slew of injuries derailed their season. Prescott was on pace for a career year through the first four-plus games of the season, earning an 85.2 PFF grade. Now, he gets a chance to build on that in 2021.
DENVER BRONCOS: Vic Fangio now has an above-average cornerback group to work with
Fangio probably hasn't gotten enough credit for putting an above-average defense out on the field in 2020 without Von Miller and with injuries to both Bryce Callahan and A.J. Bouye at cornerback, leaving Denver extremely thin at the position. Their cornerback room should be in a much better place heading into the 2021 season, even without the team needing to spend a top-10 pick on a player like Caleb Farley.
The recent signing of Kyle Fuller to join Callahan now gives Fangio two-thirds of his former starting cornerback trio with the Bears. Fuller was at his best with Fangio as defensive coordinator across the 2017 and 2018 seasons. His 84.6 overall grade across those two seasons was a top-15 mark at the position, and he has been one of the league's better cornerbacks in single coverage throughout his career. His 59.5 passer rating allowed over the past five years in single coverage ranks second among 42 cornerbacks with at least 150 such targets over that span.
Denver also brought in Ronald Darby on a three-year, $30 million contract. Darby bounced back nicely from a down 2019 season with Washington in 2020. He now has overall grades of at least 68.0 in five of his six NFL seasons.
As long as Darby, Callahan and Fuller remain healthy, this should be a much-improved unit. It's a Denver roster overall that has the makings of a contender if the team can figure out the quarterback position.
DETROIT LIONS: They took smart chances on vertical threats coming off down years
The Lions were faced with the potential of losing each of their three top receivers last season, with Kenny Golladay, Marvin Jones Jr. and Danny Amendola all hitting free agency. Golladay and Jones are now officially off the table with new deals signed in New York and Jacksonville.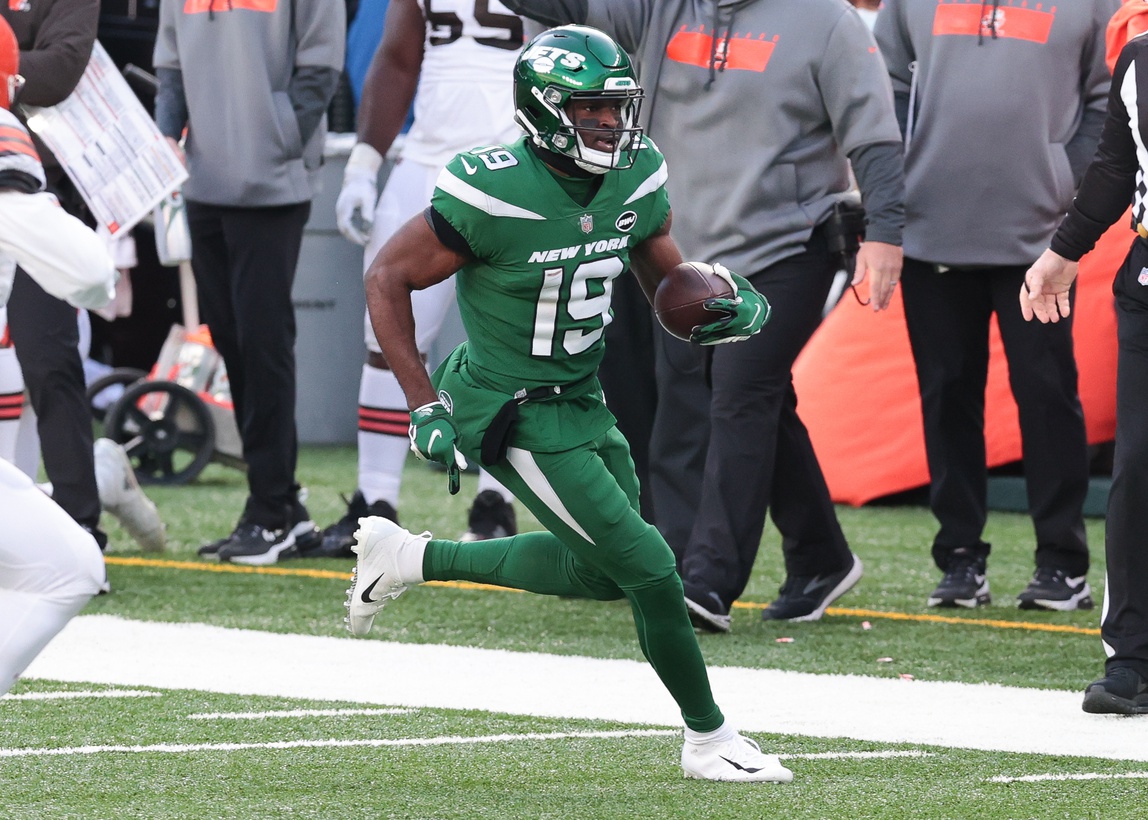 I do like how the Lions have gone about adding to the wide receiver corps this offseason, though. Tyrell Williams and Breshad Perriman weren't hitting 2021 free agency at all-time highs in value. Williams was coming off a relatively large contract in Las Vegas that didn't pan out, mainly because of injuries that held him out of the entire 2020 season. Perriman also dealt with some injuries last year and played on a Jets offense that earned the lowest team passing grade in the NFL.
Both players profile as viable downfield threats in this offense if they can remain healthy and get solid quarterback play from Jared Goff. Williams and Perriman have both averaged at least 15.0 yards per reception in each of their last three seasons. Detroit was able to sign the pair for a combined $7 million next year, making the investment worth it if just one of them can get back on track in a new environment.
Again, it was tough to take many real positives away from the Packers' first week of free agency. The team's biggest move by far was re-signing Jones, who many expected to walk after escaping the franchise tag.
The merits and demerits of signing running backs to big second contracts have been discussed ad nauseam, but one positive takeaway from this deal is that Jones isn't locked in long-term should the team want to head in a different direction at the position. Jones' $48 million deal includes just $13 million guaranteed (ninth-most among current deals).
The former fifth-round pick out of UNLV has been one of the best players at the position since Green Bay drafted him in 2017. Jones has graded out as the sixth-best running back in the NFL over those four years. This deal gets him a deserved payday but will stop short of creating the kind of problem we saw in Los Angeles with Todd Gurley's contract.
HOUSTON TEXANS: They seem to understand the position that they're in
The sheer volume of transactions from Houston has been impressive. Almost equally as impressive is that nearly all of those moves involve players who fit into the "I guess he can start" category on short-term, cheap contracts. It's easy to dunk on that kind of free agency, but I think it's one that actually makes sense here.
The Texans project to be one of the worst teams in the NFL next season without surplus draft picks or cap space to work with. As of now, the off-field situation involving Deshaun Watson only makes it more of a long shot that he is traded before the 2021 season or he plays for Houston again.
That leaves Houston with few alternatives for 2021 other than to bring in players the new front office believes can help build a culture without locking the team into long-term money as they start to rebuild. There's no reason to truly push to contend next year when that ship has already sailed.
INDIANAPOLIS COLTS: The Colts are keeping cap space for big in-house extensions
The Colts were one of those few teams that came into the 2021 offseason with real money to spend, but so far they've been quiet in free agency after pulling off the big trade for Carson Wentz at quarterback. Their $35.9 million remaining in cap space ranks third in the league behind only Jacksonville and Denver, per Over the Cap.
Their strategy isn't all that surprising when viewed through the lens of the in-house moves that will have to come shortly. In addition to free agents such as Xavier Rhodes and Marlon Mack, who Indianapolis did re-sign last week, extensions also loom for Quenton Nelson, Darius Leonard and Braden Smith.
Nelson and Smith came in together in the same draft class, and both have really helped solidify the Colts offensive line over the past three seasons. Nelson is the only guard in the NFL to earn more than a win above a replacement since 2018 (1.27), according to PFF WAR. Smith has been the league's 11th-most valuable tackle by the same metric. On the other side of the ball, Leonard ranks out as the seventh-most valuable linebacker in the league over the last three years.
It was quite the 2018 draft class for Indianapolis.
It's hard to fault the Colts for wanting to leave space for those deals and potential reunions with players like T.Y. Hilton, even if it has led to an underwhelming start to free agency for one of the teams with the most money to spend this offseason.
JACKSONVILLE JAGUARS: This team will look very different in 2021 than it did in 2020
Jacksonville hasn't handed out any monster contracts through the early stages of free agency. They've instead taken a volume approach to adding talent to this roster.
Some of those moves stood out as good value, such as the Marvin Jones Jr. signing to complement a young receiving corps following six straight seasons with a PFF grade of at least 70.0. Bringing Tyson Alualu back home at just $3 million per year coming off two career years with the Steelers (overall grades above 80.0 both seasons) also looks like a strong deal for Jacksonville.
There were also more questionable moves like the contracts handed out to Rayshawn Jenkins, Jamal Agnew and Dawuane Smoot. This was a roster that needed some change, though. With these moves in free agency and the volume of picks that the Jaguars have to work with in the 2021 NFL Draft, change is coming.
KANSAS CITY CHIEFS: The interior offensive line received a facelift
The concerns surrounding Kansas City's offensive line have at least partially been put to rest with the three signings that the team made up front this past week.
Joe Thuney was the headliner, with a massive five-year, $80 million contract that reset the guard market. Thuney has never missed a game in his five seasons in the NFL, and he ranks in the 83rd percentile of all guards as a pass-protector over that span. Assuming he and Kyle Long remain at their natural guard positions, the Chiefs should have more stability on the interior in 2021, even if they can't bring back center Austin Reiter. Long earned PFF grades of at least 70.0 in each of his first five NFL seasons while battling through injuries towards the latter part of that stretch.
The Chiefs also brought back tackle Mike Remmers on a one-year, $3.5 million deal to compete for the starting right tackle job he held for much of last season. The narrative surrounding Remmers is skewed by a disastrous Super Bowl performance on the left side, but he was a quality option for them at right tackle in relief of Mitchell Schwartz. He ranked 13th in PFF grade among qualifiers at the position in 2020.
LAS VEGAS RAIDERS: The Yannick Ngakoue contract was far from the worst one handed out at edge defender this past week
Many of us here at PFF were critical of some of the edge defender contracts handed out over the last week. The short "why" is that the sack and pressure production coming from good defenses and advantageous pass-rushing schemes were unlikely to translate to a new situation. Ngakoue doesn't really fit into that category, though.
When isolating for true pass rushes — or plays that remove screens, RPOs, etc. — Ngakoue ranks in the 74th percentile of all pass-rushers since 2016. At his peak in 2017, he came away with an 88.2 pass-rushing grade and 70 quarterback pressures. One can feel relatively confident that he will at least provide above-average contributions as a pass-rusher. His $13 million average per year on this contract puts him outside the 20 highest-paid players at the position.
Gus Bradley's defense relies on the front four to generate pressure. Ngakoue should certainly help in that department over the next two years.
LOS ANGELES CHARGERS: They're making an effort to give Justin Herbert more clean pockets to throw from in 2021
I wrote a piece last week on the early winners and losers of free agency, and Herbert made the cut as one of the winners because the Chargers have made it a priority to improve the offensive line.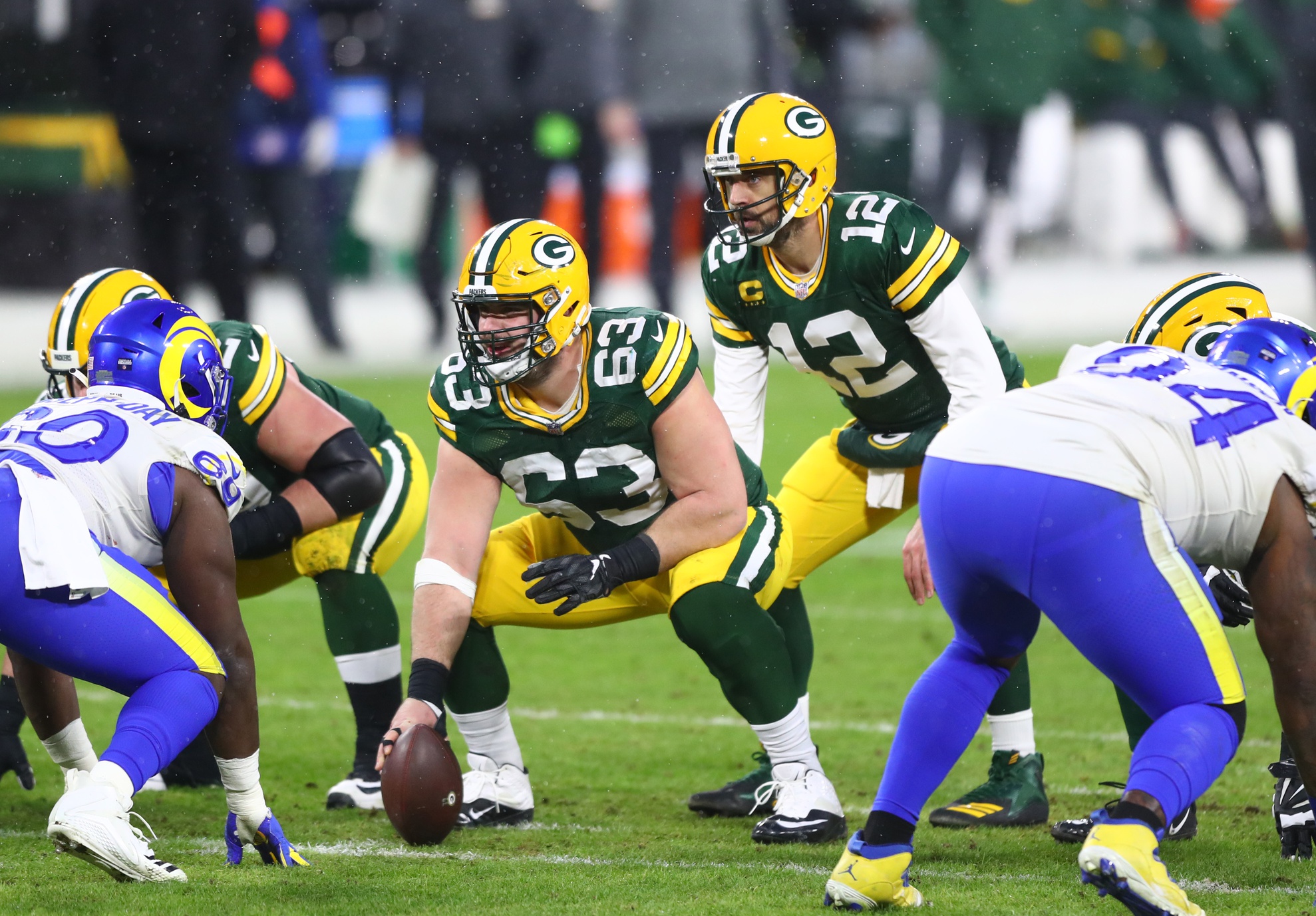 Heading into the offseason, they needed as many as four new starters up front. Los Angeles added two good ones early in free agency with the signings of both Corey Linsley and Matt Feiler. Linsley ended the 2020 season as PFF's highest-graded center, and Feiler finished each of the 2019 and 2020 seasons with above-average grades at right tackle and left guard, respectively. 
Herbert is a candidate to regress in his second season following tremendous numbers as a downfield passer and when he was under pressure, two of the more unstable areas for a quarterback from year to year. However, giving him more clean pockets to throw from should help his development heading into his second season in the NFL. Only Russell Wilson (251) was pressured on more dropbacks than Herbert (239) in 2020.
The Chargers still have work left to do along the offensive line, but it's a unit heading in the right direction so far this offseason.
LOS ANGELES RAMS: There weren't many better options for Los Angeles in their cap situation than DeSean Jackson at wide receiver
It's hard to imagine a team with less wiggle room to make major contributions to the roster than the current version of the Rams. The Leonard Floyd extension made a sizable dent in any cap space that remained, and the team is in the midst of what will be seven seasons without a first-round draft pick. With that in mind, this Jackson signing is a strong one.
Jackson played with McVay from 2014 through 2016 when McVay was the offensive coordinator in Washington and had success in that offense when healthy. He put up three straight PFF grades of at least 73.0, averaging over 17 yards per reception each year. The big question for the 34-year old is just how often he'll be healthy. Jackson played just over 200 snaps combined in his last two seasons with Philadelphia due to injuries.
It's the kind of low-risk flier that could pay off big for Los Angeles, though. As the designated deep threat alongside Robert Woods and Cooper Kupp, Jackson's speed still has to be respected by opposing defenses. It's not hard to see Matthew Stafford connecting with him deep on multiple occasions in 2021 if Jackson can just stay on the field.
MIAMI DOLPHINS: The Will Fuller V signing gives Miami more flexibility in the upcoming draft
The Dolphins needed some additional speed in this receiving corps, and there was no better candidate to do just that than Fuller in free agency. 
He showed this past season before his suspension that he can be a legitimate No. 1 option in the passing game after being thrust into that role following the trade of DeAndre Hopkins from Houston. Fuller set a career-high in overall grade (86.2) and yards per reception (16.6), with a career-low average depth of target of 13.3 yards. He's one of the best vertical threats in the league, but he isn't just a vertical threat.
Another important aspect of the Fuller signing is that it should allow Miami to comfortably trade back with a team looking to move up to third overall to grab one of the top quarterbacks in the 2021 NFL Draft. The need at wide receiver may have made the Dolphins reluctant to do that previously, but the best value will likely come from moving back and acquiring multiple picks. Now, Miami can do that more freely without feeling forced to fill a hole at wide receiver. 
MINNESOTA VIKINGS: It's going to be much harder for teams to run on Minnesota in 2021
The Vikings' run defense left a lot to be desired last season. Minnesota finished the season ranked 30th in expected points added (EPA) allowed per run play ahead of only the Raiders and Texans. They were also a bottom-five team in rushing yards allowed before contact per attempt, indicating that there just wasn't much push at the line of scrimmage. 
The return of Michael Pierce from an opt-out and the addition of Dalvin Tomlinson inside should go a long way toward correcting that deficiency next season. Pierce and Tomlinson both rank in the 83rd percentile or better among qualifying interior defenders in PFF run-defense grade since 2017. When you also factor in Danielle Hunter returning from injury, the defensive line should do a much better job of winning up front against the run in 2021.
It just remains to be seen whether that group can generate a consistent pass rush with only Hunter profiling as a guy who should be able to get after the quarterback with regularity.
NEW ENGLAND PATRIOTS: Patriots' fans should have a more competitive team to watch next season
There was likely no more divisive team last week than the Patriots. However, any potential concerns with their spending pertain primarily to the long-term effects on the roster in 2022 and beyond. It's hard to deny that the team got better heading into 2021.
The receiving corps will get a boost from the top two tight ends available in free agency  — Jonnu Smith and Hunter Henry. Complementary pieces such as Nelson Agholor and Kendrick Bourne should help matters as well, despite looking like overpays. Cam Newton didn't play well in 2020, but he wasn't the biggest issue on offense. Newton was playing much better early in the season than his stats would indicate before tailing off late in the year. His 79.4 overall grade through 11 weeks ranked 13th at the position.
Players like Matthew Judon, Kyle Van Noy, Davon Godchaux and Henry Anderson should also give a boost to what became a thin front seven. Belichick and company clearly intend to get back atop the AFC East in 2021. Buffalo and Miami will make that a challenge, but at the very least this should be an improved team heading into next season.
NEW ORLEANS SAINTS: Taysom Hill isn't the only quarterback option heading into the 2021 NFL Draft
The Saints had more cap maneuvering to do to combat a lowered 2021 salary cap than any team in the NFL this offseason. The result is a roster that got worse at just about every position heading into the 2021 NFL Draft, but the Saints were able to bring back 2020 offseason acquisition Jameis Winston to compete for the starting quarterback job.
Hill's four-game stretch as a starter wasn't a failure, but it also didn't do a whole lot to assuage concerns about his viability as a starting quarterback heading into next season. His 69.4 overall grade over those four games ranked 20th at the position despite two matchups against a favorable Atlanta pass defense and as positive of a game script as you'll find against the Kendall Hinton-led Broncos. Still, Hill is already 30 years old with very little NFL experience as a passer; he qualifies more as hopeful than anything else for 2021.  
That isn't to say Winston doesn't have concerns of his own. His 149 turnover-worthy plays from 2015 through 2019 were over 20 more than any other quarterback in the league. But his 7.7 yards per attempt were a top-10 mark over that same five-year stretch. 
Bringing Winston back on a team-friendly deal at least gives the offense an alternative to Hill should the Saints not add a quarterback in the draft.        
NEW YORK GIANTS: They crossed off items No. 1 and 2 on their free agency to-do list
If I had to guess, I would say the Giants' top two priorities this offseason were to add a No. 1 wide receiver and get a long-term extension done with Williams. They accomplished both of those in the past week, even if they paid a premium to do so. 
Williams has been just about as consistent as they come over the course of his six-year career, grading between 70.6 and 81.4 every season. He has also reliably performed better as a run defender than a pass rusher — including this past year, when he posted career-highs in pressures and sacks. Now he's tied for the second-highest paid interior defensive linemen in the NFL with DeForest Buckner at $21 million per year. Only Aaron Donald ($22.5 million) has a higher average annual value per year. 
Meanwhile, Kenny Golladay gives New York the kind of alpha wide receiver the team lacked last season. Even with the missed time in 2020, Golladay ranks among the top five receivers in the league in receiving yards on passes 20-plus yards downfield (1,072) and contested catches (53) over the past three seasons. 
His addition puts the Giants' offense in a better spot heading into the 2021 NFL Draft, opening up more possibilities early on for New York to explore.
NEW YORK JETS: This doesn't look like the Jets of old
Between the contracts handed out to Trumaine Johnson, Le'Veon Bell and C.J. Mosley, the Jets have had one of the worst free agency track records of any team in the league over the past few years. As PFF's Mike Renner wrote last week, the Jets' offseason strategy this year hasn't looked like the same old strategy. 
The team did pay relatively big money to Carl Lawson ($15 million per year) and Corey Davis ($12.5 million per year), but both of those deals actually stood out as decent values considering how those players projected entering free agency. Lawson was arguably the best pure pass rusher available this offseason, ranking in the 96th percentile in pass-rushing grade on true pass sets since entering the league in 2017. And Davis is coming off a career-best 85.6 receiving grade and 2.46 yards per route run in 2020 with Tennessee. Both should really help New York in areas of need. 
This is still a roster that needs a lot of work, but the team appears to be heading in the right direction.  
PHILADELPHIA EAGLES: An inactive free agency was disrupted by one of the best values of the offseason
Anthony Harris may not be the most physically gifted safety in the NFL, but it's hard to argue with his production over the past few seasons in Minnesota. 
His 90.6 PFF grade since the start of the 2018 season is tied for the best mark at the safety position with Adrian Amos. Harris' instincts in coverage have helped contribute to 23 combined pass breakups and interceptions over the past three years. That's a top-10 mark at the safety position. Harris did have a somewhat down year in 2020, but he still profiled as one of the better safeties available in free agency.
The Eagles didn't have much to work with in free agency with one of the tighter cap situations across the league. That makes landing a player like Harris — just one year removed from receiving the franchise tag — at only $5 million one of the better potential outcomes of the first week for Philadelphia. 
PITTSBURGH STEELERS: A hometown discount kept the wide receiving corps intact
Not much has gone right for the Steelers so far this offseason. They had to watch starters like Bud Dupree, Matt Feiler, Mike Hilton and Tyson Alualu sign elsewhere, with Alejandro Villanueva and James Conner likely to follow suit. Maurkice Pouncey and Vance McDonald retired. Additionally, Pittsburgh cut Vince Williams, and Steven Nelson may be next.
They can consider JuJu Smith-Schuster returning on a team-friendly one-year, $8 million deal a success, though. That holds extra weight considering he was reportedly offered more from both Kansas City and Baltimore.
Smith-Schuster isn't the WR1 that some thought he would become following Antonio Brown's departure two offseasons ago, but he has developed into a player who can reliably win over the middle of the field with his toughness and after-the-catch ability. He's been one of the more prolific slot receivers in the NFL since 2017. JuJu ranks among the top five slot receivers in the league in receptions, yards and touchdowns in his four years in the NFL.
The Steelers' offense will need a reimagining under offensive coordinator Matt Canada to get the most out of Smith-Schuster and the rest of the receivers on this roster in 2021. After posting an average depth of target of at least nine yards in each of the 2017, 2018 and 2019 seasons, JuJu's 6.6 mark in 2020 was one of the lowest in the NFL.
After a cancer diagnosis and a 2019 season away from the game, Williams proved that he remains one of the NFL's elite tackles in his first season with San Francisco. He was a natural fit in the 49ers' offense in 2020, but that would have been true for nearly any offense in the league. Williams can move defenders at the point of attack or cut them off on the backside of zone plays. There just aren't a lot of weaknesses to his game.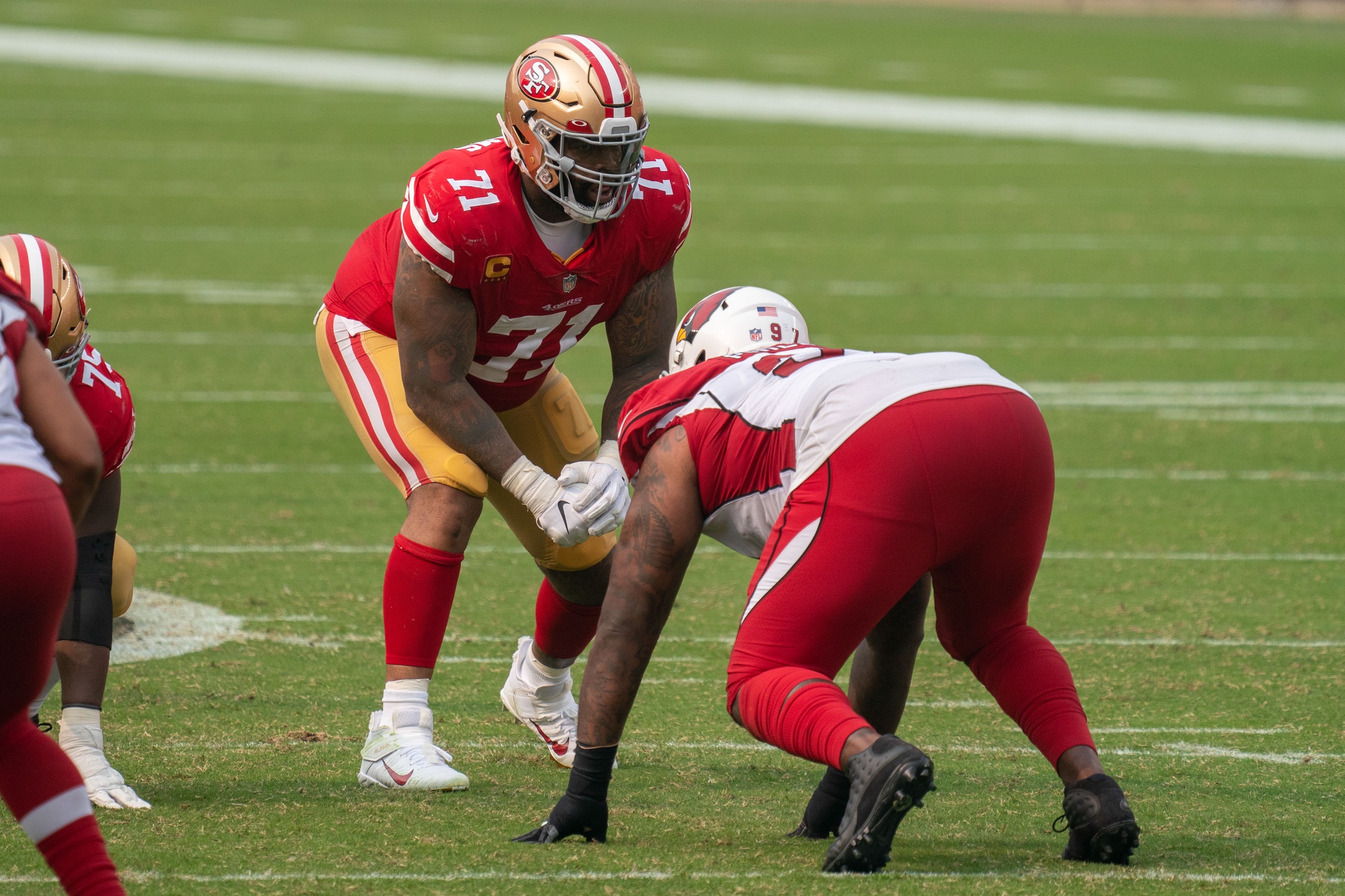 His 91.9 overall grade at left tackle ranked first at the position in 2020, and it marked his ninth straight season with a 75.0-plus PFF grade. Few tackles in the league can point to that kind of success and consistency over the past decade. The 49ers clearly prioritized keeping him in place at left tackle this offseason, and for good reason.
We've seen several left tackles — Andrew Whitworth, Duane Brown and Jason Peters, among others — play at a high level well into their 30s. Williams' six-year deal locks him in for the foreseeable future. If last year was any indication, the cliff isn't coming anytime soon.
Comments by Wilson on the Dan Patrick Show last month made it clear that Wilson wants improved play up front by Seattle. "We've got to get better up front," Wilson said, via Dane Gonzalez of Seahawk Maven. "It's not just passing, [but] in terms of everything you do. It controls the game as you watched the other night [in Super Bowl LV]." 
The tackle duo of Duane Brown and Brandon Shell actually held up relatively well in 2020. It was the interior offensive line that needed a little bit of love, and the Seahawks have made an effort to improve there through the first week of free agency by trading for Gabe Jackson. The seven-year guard out of Mississippi State has taken a step back the past two seasons, but his 69.9 pass-blocking grade in 2020 — the first time in his career below 75.0 — was still a respectable mark. 
Seattle did bring back Ethan Pocic at center, but they could still look to add competition in the 2021 NFL Draft given his struggles to start his career. At a minimum, the Seahawks improved at one position along the offensive line. 
The prevailing line of thought entering the offseason was that Tampa Bay wasn't going to be able to bring back everyone. Technically, they still haven't brought everyone back with stragglers like Antonio Brown and Ndamukong Suh still yet to sign. The big-money contributors to last year's Super Bowl champions — Chris Godwin, Shaquil Barrett, Lavonte David and Rob Gronkowski — are all back, though. 
All of those players returned on team-friendly deals, as well. Barrett could have certainly made more than $17 million per year had he entertained a bidding war on the open market. The same can be said for the two-year, $25 million deal that David ended up signing, and Godwin could have easily chosen to play hardball on his franchise tag as one of the more talented young wide receivers in the NFL. The fact that those players potentially passed up on value to return speaks to what the Buccaneers have built. 
It's one of the stronger rosters in the NFL from top to bottom, and they should enter next season as one of the favorites to be tossing the Lombardi Trophy between boats again in 2022.
TENNESSEE TITANS: Jayon Brown under contract for $5.25 million in 2021 is one of the better non-rookie values at the linebacker position
Brown has been one of the best coverage linebackers in the NFL over the past three seasons, earning the 10th-highest coverage grade of any player at the position since 2018 while picking up exactly one interception and five pass breakups in each year. Brown doesn't stand out as an overly strong run defender, but his ability to patrol the middle of the field in zone would have been missed in Tennessee had he decided to head elsewhere.
This signing maintains some semblance of stability on a unit that will have a high rate of turnover entering 2021. It's also good value for the Titans when looking at the comparable Matt Milano, who signed for $10 million-plus annually and over $20 million guaranteed earlier this week. The deal puts Brown outside the top-25 linebackers in the NFL in average per year. 
Washington coming out of nowhere to make the postseason in a weak NFC East was a fun storyline last season. They did it behind an offense that was decidedly not fun, though. Whether it was Dwayne Haskins, Kyle Allen or Alex Smith at quarterback, the Football Team struggled mightily at the quarterback position. Their 60.8 team passing grade during the regular season ranked 28th in the league, making it an impressive feat to even make the playoffs. 
The team's low-ADOT approach involved few risks and a receiving corps lacking players who could make something out of nothing beyond what Terry McLaurin offered. That should change with the additions of Ryan Fitzpatrick and Curtis Samuel.
Fitzpatrick is coming off three of the better seasons of his career with PFF grades of at least 75.0 in each of the past three years. And Samuel is coming off a career year in 2020 with Carolina in which he earned a career-high 77.0 overall grade.
Fitzpatrick's willingness to give his receivers opportunities downfield and in contested catch situations paired with McLaurin's and Samuel's speed should open up the vertical passing game. That additional threat on offense gives Washington some intrigue with a talented defense in the NFC playoff race.