Two offseasons into the Joe Douglas era in New York, it's clear the new general manager isn't building the same old Jets.
Whether it was the $70 million disasters to Darrelle Revis and Trumaine Johnson or the loaded five-year, $85 million deal to linebacker C.J. Mosley and four-year, $52.5 million deal to running back Le'Veon Bell only two offseasons ago, the Jets have inked multiple contracts in the running for the worst in recent memory.
Douglas, on the other hand, has yet to give out a single free agent contract longer than three years. He spent his first year focusing on rebuilding the offensive line, and now he's addressing drastic problem areas at wide receiver and edge rusher. He is treating free agency as a way to fill in the gaps left by the draft in roster building, not as a means to building the roster entirely.
Edge rushing help has been an unfulfilled need for what feels like a decade in New York before Carl Lawson agreed to a 3-year, $45 million deal with the Jets this offseason.
Whoever is playing quarterback will also have former top-five pick Corey Davis at their disposal, the type of reliable target on the outside that certainly wasn't present in previous years. It only took a three-year, $37.5 million to secure his services.
That's the biggest positive takeaway of all this: The Jets hardly broke the bank. While free agency is often synonymous with bidding wars driving up prices, both Davis and Lawson will be relative steals value-wise if they simply continue to be the players we saw in 2020.
The most exciting addition for Jets fans has to be the 25-year-old Lawson. Last season, he earned an 84.9 pass-rushing grade on 437 pass-rushing snaps. No New York edge rusher has earned higher than a 76.9 pass-rushing grade (Aaron Maybin, 2011) since PFF started grading in 2006. That is an incredible stretch of futility that Lawson can put to an end.
And the thing is, Lawson found success on a hapless Bengals team that won only four games in 2020. It's far easier to rush the passer and generate sacks and pressures when you have the lead and opponents are in obvious passing situations.
Lawson was no one-year fluke, either. Since he entered the league in 2017, his 18.6% pass-rushing win rate ranks sixth-best of any edge rusher in the NFL. That's just ahead of Demarcus Lawrence and Khalil Mack — two guys earning well north of $20 million per year. That's quite the company to keep for a player whose best football could still be ahead of him.
There's a similar reason to be excited with Corey Davis' future prospects. He's coming off a career year where his 2.58 yards per route ranked fifth among all wide receivers. While he quite obviously played second fiddle to A.J. Brown the past couple of seasons, it's important to view his volume numbers in the context of the Titans being one of the NFL's most run-heavy teams during his tenure.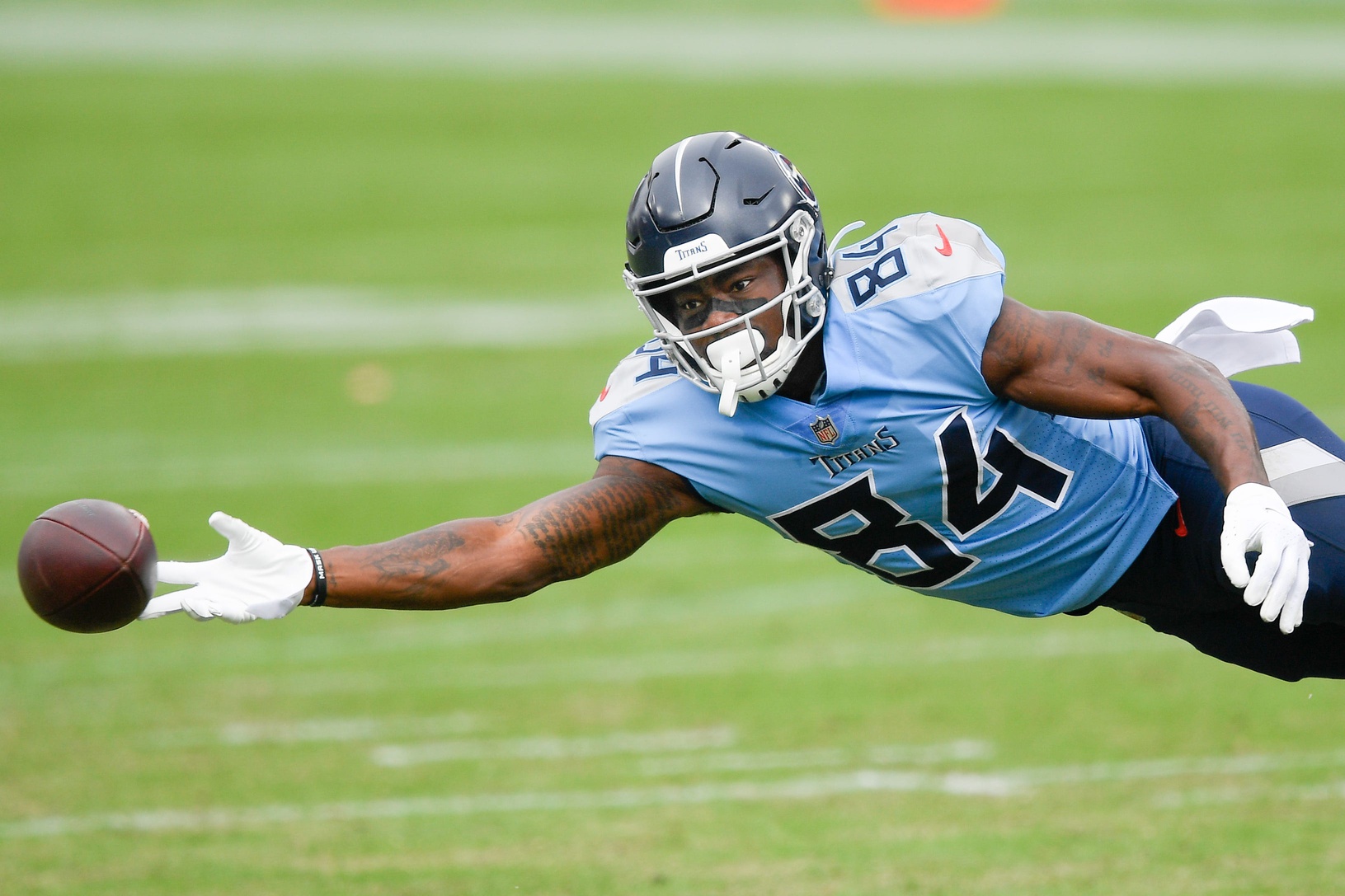 Even if you assume some of that is a product of Brown drawing coverage and Davis getting easy, schemed-up throws, his numbers don't decline all that much against true man coverage. When going one-on-one, Davis still averaged 2.44 yards per route. That's in a similar range to D.J. Moore (2.49) and Terry McLaurin (2.27). Davis may never be a true separator and will always be reliant on contested catches to a degree, hauling in 11 of his 17 such targets last season. That's a semi-redundant skill set to 2020 second-rounder Denzel Mims, so the Jets shouldn't be finished adding receiving talent at all.
The Jets didn't "win" the offseason, and they aren't winning the AFC East next year, but they finally have realistic aspirations of a brighter future. This is a Jets team that's being built from the ground up with a heavy focus on the draft. The more that continues, the better off the franchise will be.