At this point, we don't know what the future of the 2020 NFL season holds. But while the usual slate of offseason workouts has already been affected, the NFL — for now — is pushing forward to stay the course with training camps.
That means that training camp battles still approach. The disruption of normalcy this offseason, coupled with what will likely be a shortened preseason, will make things difficult for rookies and young players attempting to break through the ranks. But in some cases, talent may still win out. That is reflected in some of the battles that should take place in the coming months. Here are the top training camp competitions at the wide receiver position heading into 2020.
[Editor's note: Subscribe to PFF ELITE today to gain access to PFF's Premium Stats and new Player Grades experience in addition to the 2020 NFL Draft Guide, 2020 Fantasy Rookie Scouting Report, PFF Greenline, all of PFF's premium article content and more.]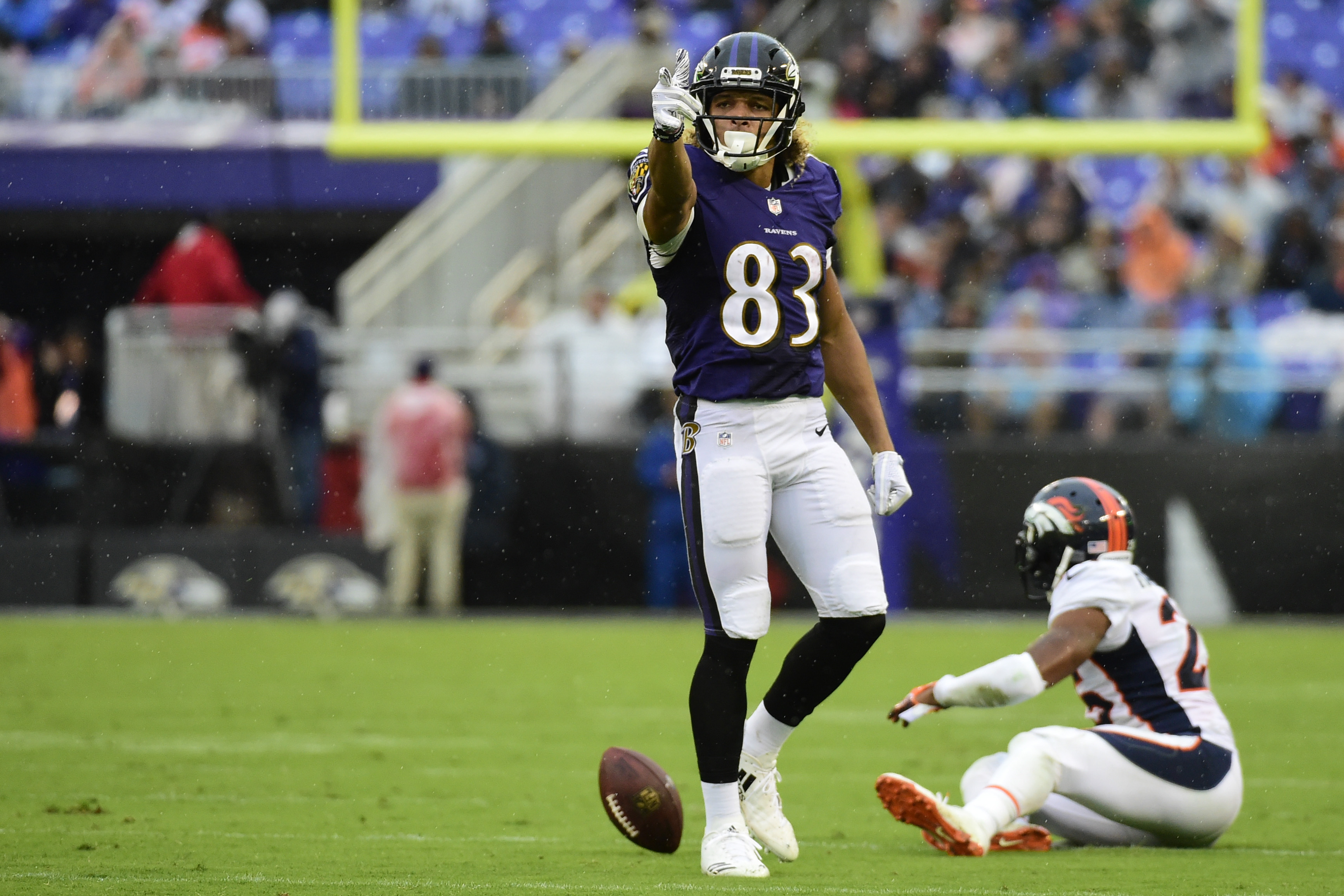 The wide receiver position remains one of the biggest question marks on what PFF recently dubbed the best roster in the NFL. Offensive coordinator Greg Roman recently gave heavy praise to Miles Boykin in a piece from Ryan Mink on the Ravens' official team website, proclaiming that Baltimore feels as if he is going to take a "giant step" in his second season. He seems a safe bet to play second fiddle to Marquise Brown on the outside.
The slot position is more up in the air, however, after the Ravens drafted Duvernay in the third round of the 2020 NFL Draft. The PFF Draft Guide called him one of the top slot receivers in the class, citing his reliable hands and after-the-catch ability as reasons why. Duvernay adds more juice to the position than Snead would, but Snead had the advantage of being the incumbent, the veteran who already knows the system.
The verdict: Snead starts the season, but Duvernay pushes for more snaps as season progresses
Snead may be the incumbent, which will likely earn him a starting job to start the year, but his play since his first two seasons with the New Orleans Saints hasn't been anything special. Snead earned a receiving grade of just 58.9 in 2019 with Baltimore. Duvernay's speed and after-the-catch ability is something that Roman will want to get on the field so that he can add another game-breaker to an offense that is already very fast.
---
The Bengals decided not to pick up John Ross' fifth-year option this offseason, and that is generally a glaring indicator of a "bust." Admittedly, his career outlook doesn't look great after two injury-riddled seasons and a rough go of things in 2018.
John Ross: PFF overall grades and rank (2017-19, regular season only, min. 250 snaps )
| | | | |
| --- | --- | --- | --- |
| Season | Snaps played | PFF overall grade | Rank |
| 2017 | 17 | 38.1 | N/A |
| 2018 | 602 | 49.4 | 128/129 |
| 2019 | 403 | 63.1 | 87/126 |
As Ross showed early in the 2019 season, he still brings game-changing speed to the table. That ability to produce big plays ─ if healthy ─ is not something you can just pick up off the street. The key here is staying healthy for an entire season. 
His competitor, the second-round selection out of Clemson, has the makings of a prototypical WR1 with his size, downfield production and ball skills. As the PFF Draft Guide pointed out, one of the more impressive aspects of his game was his ability to beat press at the line of scrimmage with his quickness ─ a rarity for a big wide receiver. He doesn't have Ross' speed, but he was a downfield threat in his own right thanks to a massive catch radius and impressive ball skills. His 15 receptions from passes thrown 20 or more yards downfield was a top-10 mark in the FBS last season. 
The verdict: John Ross earns more targets than Tee Higgins
This will likely be a close contest, and I've listed Higgins as a projected starter with A.J. Green and Tyler Boyd before. A healthy Ross just adds a different element to this group, though. The consistency isn't there ─ he'll still drop passes and inexplicably stop or fall on a route ─ but Ross was starting to figure things out this past season. He put up a receiving grade north of 64.0 in five of eight games in 2019 after accomplishing that feat just twice in his previous 16 games played.
With less first-hand, on-field experience for rookies like Higgins this offseason, Ross could very well step into the WR3 role while Higgins rotates in and serves as injury insurance for guys like Green and Ross. The PFF fantasy projections echo that sentiment, with Ross projected to earn 69 targets compared to Higgins' 41.
---
As part of the surge to accumulate as many former first-rounders as possible, the Falcons brought in Treadwell this offseason to compete for the WR3 role. Julio Jones and Calvin Ridley form a clear-cut top two, and Gage rounded out the starting trio last season, seeing significant action in the slot. He wasn't particularly efficient with that opportunity, however. Among the 79 wide receivers who saw at least 50 targets in 2019, Gage's yards per target mark of 6.5 yards ranked 72nd.
Treadwell, meanwhile, had a minimal role in Minnesota, but he did show signs of progression. He caught nine of his 16 targets for 184 yards, earning a receiving grade of 74.9 on the season ─ the first time in his career that he topped even 55.0. He'll need to show that he can continue to build on that in a larger role before a career reclamation can be declared.
The verdict: Gage maintains the starting job in the slot
Both Jones and Ridley ran fewer than 25% of their routes from the slot in 2019 — they're primarily outside wide receivers, and that leaves a need for the third wide receiver in Atlanta to fit the slot mold. Gage fits that bill, and he ran 67% of his routes inside last season. He may not be the most exciting option for the job given the modest numbers he put up in 2019, but Treadwell doesn't qualify under exciting either, despite some signs of improvement this past season. The PFF fantasy projections agree, penciling Gage in for 75 targets in 2020.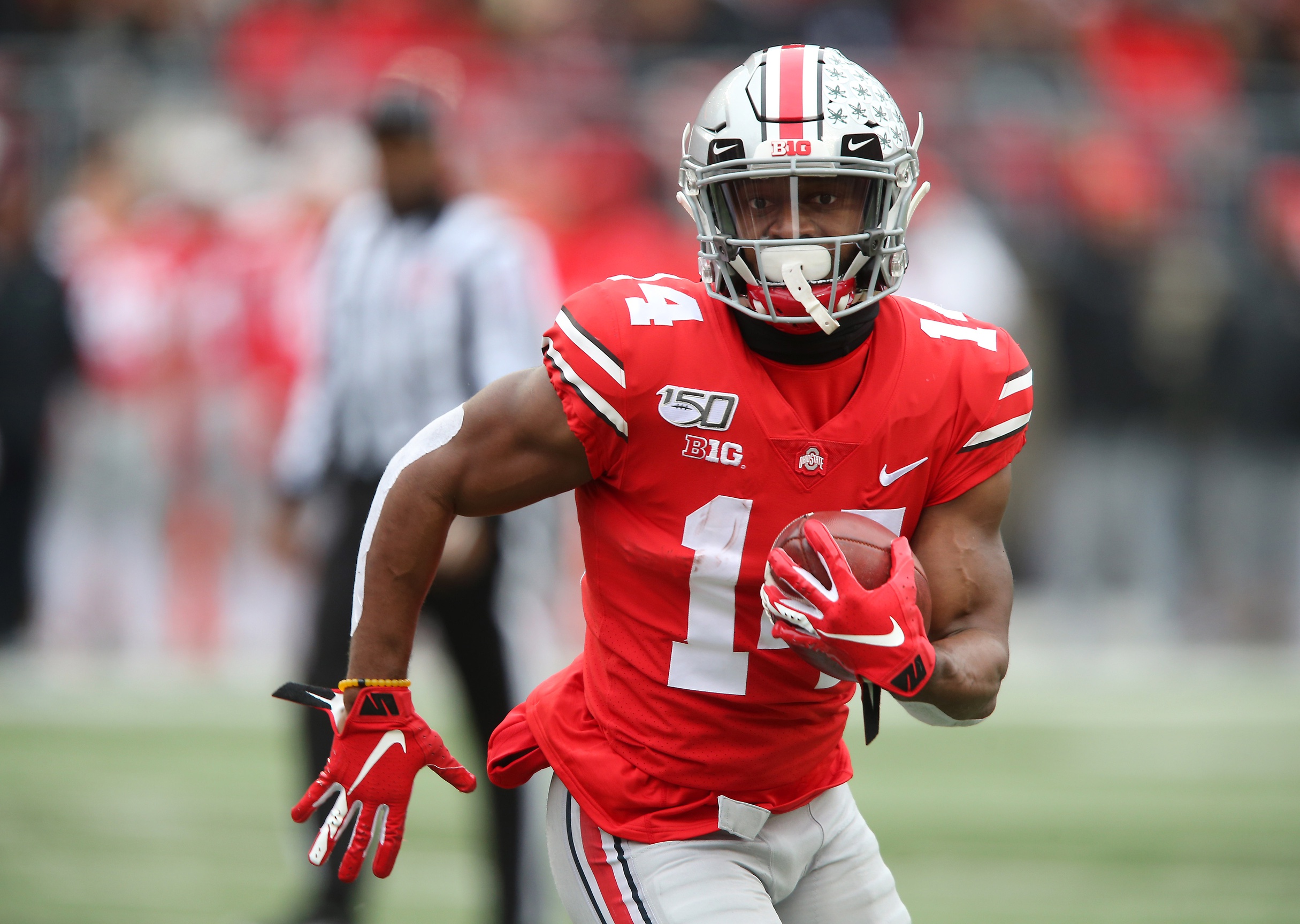 The Chargers have Keenan Allen and Mike Williams, and then there is a sizable gap at wide receiver. That was apparent last season when Andre Patton ended up playing the third most receiver snaps on the team, at 333. To say he was a non-factor would be an understatement. Patton's 0.17 yards per route run were nearly four-tenths lower than any other wide receiver who ran at least 250 routes (Zay Jones, 0.55). 
Los Angeles opted to address that need with two late-round darts rather than an early-round selection or prominent free-agent signing. Reed was taken in the fifth round, while Hill was viewed as a steal in the seventh round. The two are certainly different types of players — the bottom line on Reed in the PFF Draft Guide stated that his best avenue to playing time might come as a running back convert and returner. Hill, on the other hand, has a specific NFL-ready skill set in the slot. 
The verdict: Hill becomes the Chargers' starting slot receiver, splitting time inside with Allen
Hill projects exclusively as a slot receiver after running over 90% of his routes from the slot in all four of his seasons with the Buckeyes. That's an area where Allen already spends a fair bit of his time (52% of his routes in 2019), but Hill should be the team's third-best wide receiver in 2020. The veteran options aren't enticing, and Reed is still a project, particularly as a route-runner. Hill's underneath route running and reliable hands are made for the slot, and I expect him to win that job.
---
The Packers merely bringing in Funchess to bolster the receiving corps this offseason remains one of the more confusing developments over the past several months. Davante Adams is excellent, but there is a whole slew of unproven options behind him as the Packers will once again look to win the NFC North and compete in a closing window for Aaron Rodgers. 
Funchess is coming off a lost season with the Indianapolis Colts thanks to injury, but the Packers should know about what they're getting with him. He put up a receiving grade between 65.8 and 75.1 in each of his four seasons with the Carolina Panthers ─ he's a solid, big-bodied possession receiver who isn't going to offer a whole lot after the catch or in the open field. 
Lazard had a strong second season out of Iowa State, putting up a 69.1 receiving grade and finding himself in the good graces of Rodgers. Per ESPN's Rob Demovsky, Rodgers called Lazard an "ascending player" and stated that he "loved his approach every week." Like Funchess, though, Lazard isn't going to be a significant threat after the catch. He forced just one missed tackle in 2019 and averaged only four yards after the catch per reception. 
The verdict: Lazard gets the second most wide receiver targets on the team
The Packers don't have a prototypical slot receiver, and they may opt to use either Funchess or Lazard as a big slot, mixing in Adams to get him some softer matchups. Having Rodgers in his corner obviously works in Lazard's favor to start the season as the second option outside, though. Additionally, there is a chance that he could continue to develop and improve in his third NFL season. That is something that seems less likely with Funchess.
---
Houston has one of the more interesting wide receiver groups in the NFL. The loss of DeAndre Hopkins creates a vacuum that will likely be filled by some combination of the incumbents (Fuller and Stills) and the additions (Cooks and Cobb). What makes this group that much more interesting is that three of the four have filled the same roles throughout their careers ─ they're deep threats. 
Percentage of targets coming 20 or more yards downfield since 2015 (ranks out of 86 wide receivers with 200 or more targets)
| | | |
| --- | --- | --- |
| Player | Percentage | Rank |
| Will Fuller V | 31% | 2nd |
| Kenny Stills | 30% | 4th |
| Brandin Cooks | 25% | 12th |
Speed kills, and the Texans certainly have plenty of it. There is no clear-cut top dog in the passing game now, though. It's realistic to see any of these four receivers leading the team in targets, creating an interesting dynamic at the position heading into 2020. 
The verdict: Will Fuller leads the team in targets
Cooks is the favorite to take over as the WR1 in Houston after the Texans sent a second-round pick to Los Angeles for a player who is well-accustomed to setting up shop in a new city at this point in his career. The PFF fantasy projections also have Cooks set to lead the team in targets, at 78, but Fuller is close on his heels (75). 
Both have proven to be injury risks throughout their careers, so this is ultimately reliant on health. If healthy, Fuller has a real shot of being the top target for Watson, given the strong rapport they've shown over the past three years. Since 2017, Fuller's 114.7 passer rating when targeted ranks seventh among 102 wide receivers with 100 or more targets over that span ─ a number that would have been even higher had it not been for several costly drops in 2019. That pre-existing strong connection should give him a leg up on the competition in Houston.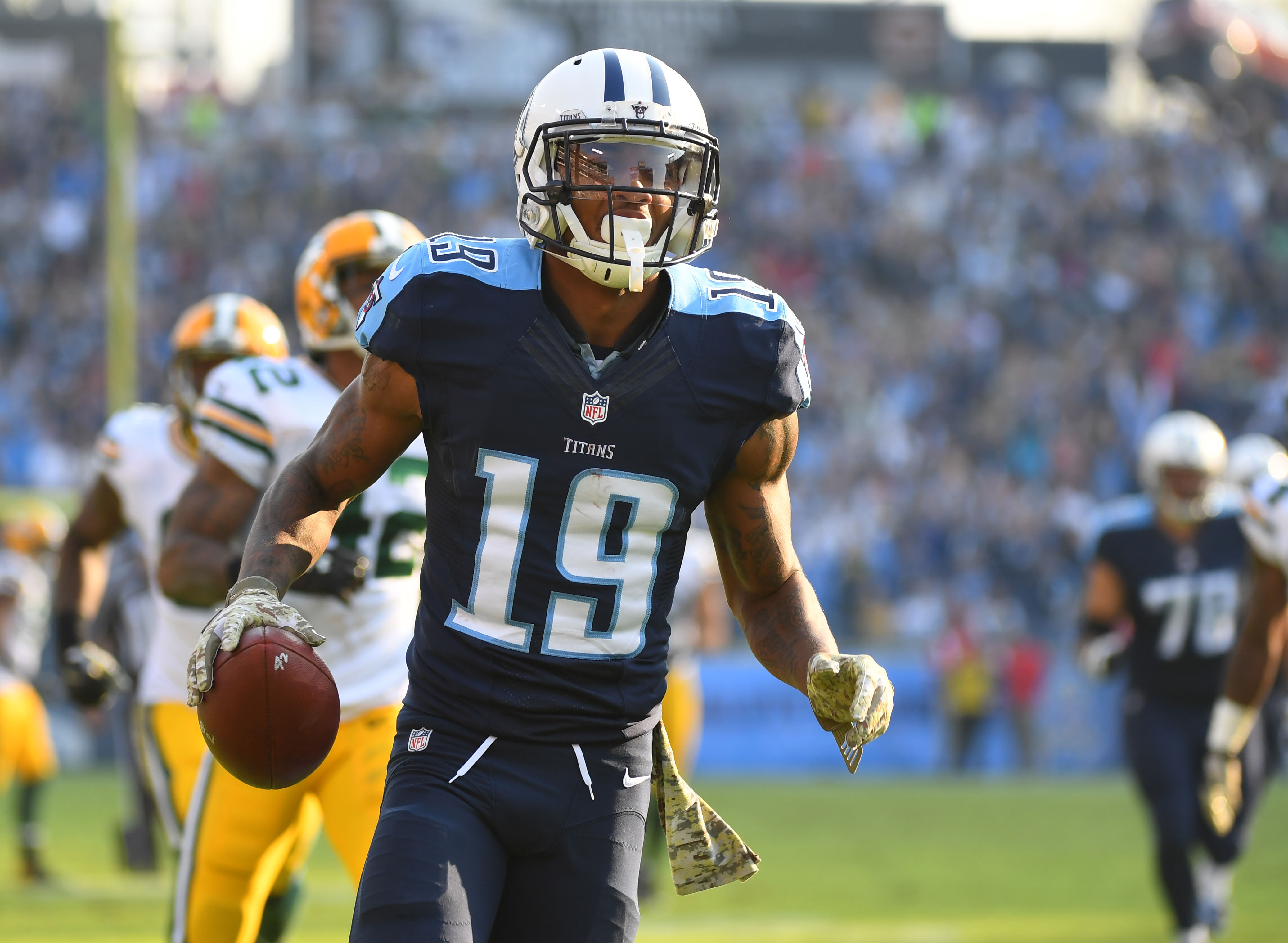 Johnson, a seventh-round rookie, saw the field a whole lot more than the Vikings would have hoped for in 2019 because of the injuries to Adam Thielen. Now, it is Stefon Diggs who is out of the picture, and Johnson will once again have a shot to earn a significant role in Minnesota's offense. It wasn't a flashy performance, but Johnson played relatively well last season. He earned a PFF grade of 63.7 and generated a passer rating of 116.8 on his 44 targets across the regular season and postseason. 
Assuming Justin Jefferson takes over the WR2 role, Sharpe should be Johnson's main competition for snaps in the passing game. From a PFF grading standpoint, the free-agent acquisition from the Tennessee Titans is coming off the best season of his four-year career — he earned a PFF grade of 72.3 in a low-volume role with the Titans, bringing in 25 of 35 targets for 329 yards, without any drops.
The verdict: Tajae Sharpe is WR3
Johnson being a solid contributor as a rookie was an unexpected but necessary development last season. Sharpe is the better-known commodity, though, and he should be the favorite to start the season in three-wide receiver sets. He has played in both the slot and out wide throughout his NFL career  ─ something that will come in handy with Thielen and Jefferson sure to rotate across the formation ─ and he performed better than Johnson did in 2019 from both a yards per route run and PFF grading standpoint. We project Sharpe to see 36 targets in 2020 (third among Minnesota wide receivers).
---
Shenault was a PFF favorite coming out of Colorado. He's just different, physically, drawing a comp to Saquon Barkley from lead draft analyst Mike Renner in the PFF Draft Guide. With his elite physical tools and after-the-catch ability, it's not hard to see why he drew a comp like that. It's also not that difficult to see why he was injured so often during his college career. Shenault eagerly dished out punishment, just as he did on this play below.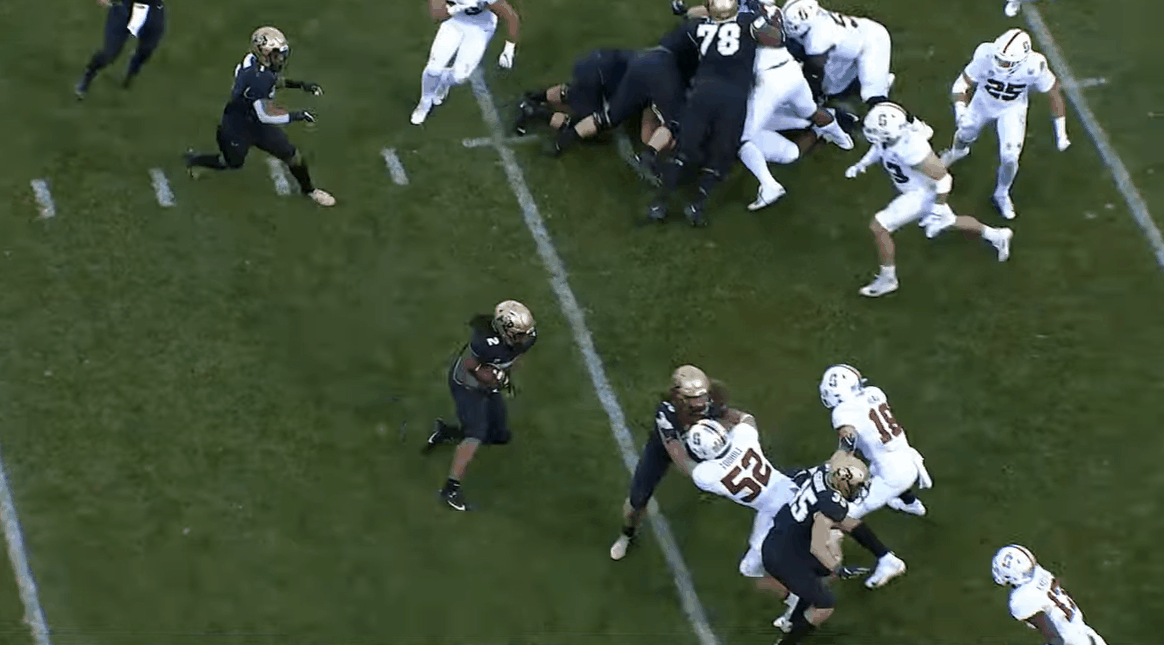 Conley, meanwhile, was one of just 21 wide receivers who ran over 600 routes during the 2019 regular season. There is no denying that he was a large part of the Jaguars offense, but the issue with Conley is that he has never been anything more than a fringe starter throughout his career. He may have earned a career-high receiving grade in 2019, but that mark of 62.0 ranked just 89th among 120 qualifying wide receivers. 
The verdict: Chris Conley starts the season
As talented as Shenault is, there are just too many things working against him to start the season as one of the team's top three wide receivers. Though there is reason to believe he can improve as a route-runner, he is still raw. In addition to the limited opportunities to prove himself to the coaching staff early on, Shenault is also coming off an offseason core surgery. The Jaguars will undoubtedly still find ways to get the ball in his hands early, but expect Conley to draw the bulk of the outside snaps in 2020 along with D.J. Chark and Dede Westbrook in the slot.
---
Like Atlanta, the first two spots on the wide receiver depth chart are set for Seattle. Tyler Lockett and D.K. Metcalf aren't going anywhere, and they figure to be one of the more dangerous wide receiver duos in the NFL. Things tail off behind them, however.
Dorsett is the likely favorite after coming to the Seahawks following three years with the New England Patriots. He brings more speed into the equation, but beyond that, there isn't a ton to get excited about. Dorsett's top two receiving grades came in each of the past two seasons, but even that tops out at 65.2 in 2018. His career high in receptions (37) also came in 2018 with the Patriots.
Moore has at least played a part in Seattle's offense the past few seasons. He was relatively effective on a per-route basis in 2019, generating 1.58 receiving yards per route run along with a receiving grade of 67.6 ─ higher than any single season in Dorsett's career. He hasn't been able to run away with his opportunities, though. That leaves the door open for someone else to steal his snaps and targets in 2020.
The verdict: Dorsett is WR3
The PFF fantasy projections currently have Dorsett with the third most wide receiver targets on the team in 2020, and it appears as if that is the most likely outcome. Seattle brought him in to compete for that job, and someone like Moore — or a secondary option like John Ursua — doesn't provide a real threat to Dorsett taking it. The wild card in this situation is a Josh Gordon reinstatement to reclaim a starting job, as he would be Seattle's best option in that WR3 role.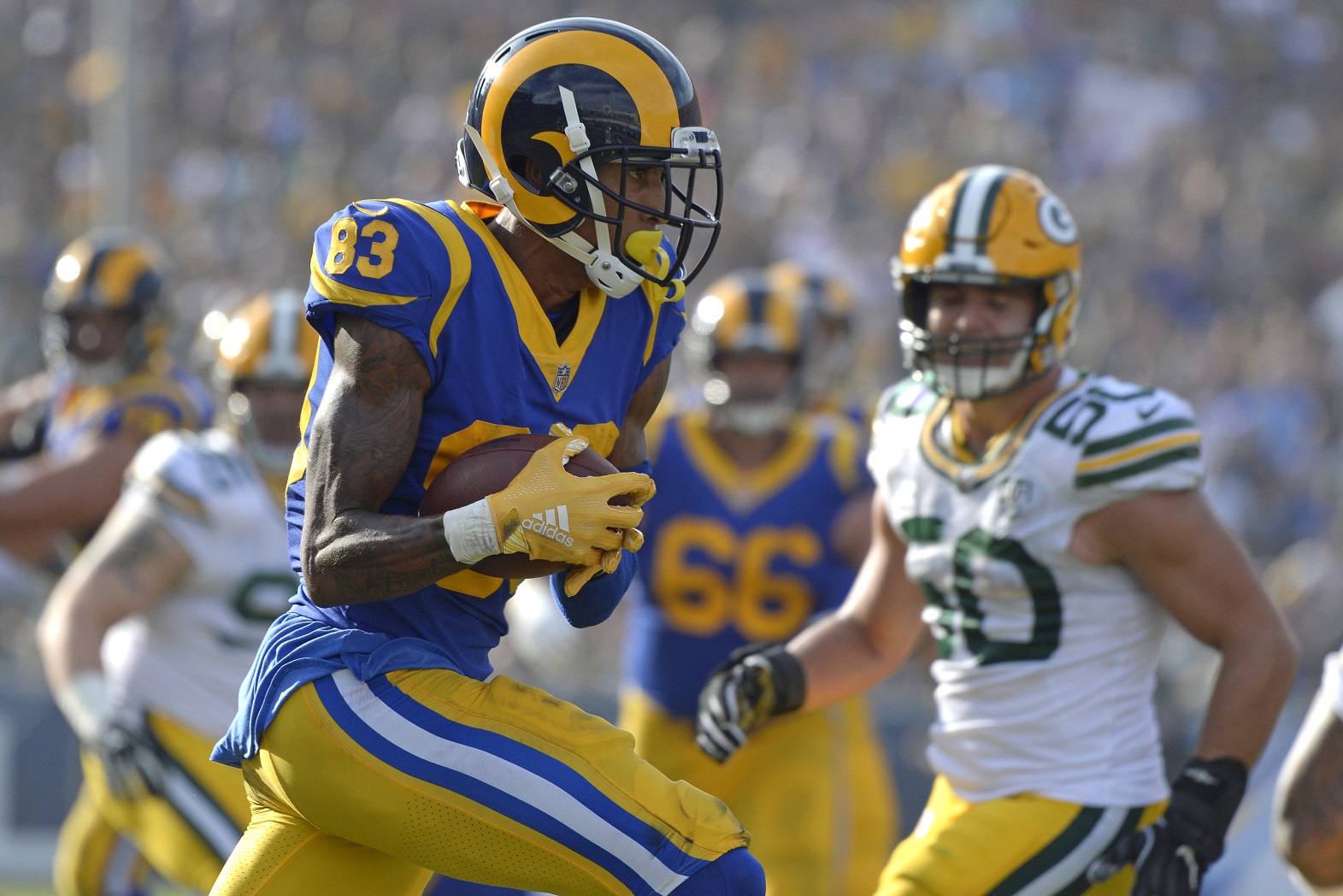 With Brandin Cooks out of the fold in Los Angeles, Reynolds and Jefferson both have a chance to crack the starting lineup in three-receiver sets. Reynolds has the advantage of plenty of starting experience over the past several seasons, thanks to the injuries to players like Cooks and Cooper Kupp. He has put up decent numbers when called upon, as well. Reynolds has graded above 65.0 in each of the past two seasons and averaged nearly 15 yards per reception over that period. 
Jefferson fits a little bit better as a pure replacement for Cooks. The PFF Draft Guide outlined his plus speed and route-running ability, but he'll have to improve his play strength. He didn't play through contact well at Florida, and he still needs to show that he can beat press coverage. 
The verdict: Reynolds is WR3
Pick a veteran with starting experience on the team. Rinse. Wash. Repeat. Reynolds has played over 1,000 offensive snaps over the last two seasons in relief of injured players. And that familiarity with the offense, paired with some questions as to whether Jefferson can deal with the physicality of the NFL game out of the gates, should give him the edge heading into the 2020 season. 
---
More than any other battle on this list, this exemplifies the pitting of experience against youth. Allen Robinson clearly has one of the outside spots locked up, while Chicago is hopeful Anthony Miller takes that next jump in the slot in 2020. The WR3 role is up in the air, however. Someone like Riley Ridley could win it, and Cordarrelle Patterson also figures to be in the mix across multiple positions, but Ginn and Mooney will also be competing to add speed to that role.
Ted Ginn Jr.: Receptions of 15 or more yards by season since 2015
| | | |
| --- | --- | --- |
| Season | Receptions | Rank |
| 2015 | 17 | 44th |
| 2016 | 14 | 56th |
| 2017 | 20 | 25th |
| 2018 | 5 | 107th |
| 2019 | 8 | 80th |
Ginn can still move, but his production has taken a hit over the past few seasons with the Saints. That can partially be attributed to the fact that the short passing game has been the bread and butter for New Orleans. The drop is concerning given the lack of competition for downfield targets outside of Ginn, though.
Mooney was listed as a potentially explosive threat from the slot in a piece by PFF's lead draft analyst Mike Renner leading up to the draft. Whatever the concerns that may come with him, speed is not one of them, but he will have to clean up some drop issues in Chicago. 
The verdict: Ginn is the primary deep threat in Chicago next season
As is a theme throughout this piece, it will be tough for rookies to crack the field early this year. That is especially true for small-school rookies selected on Day 3, such as Mooney. Ginn's production has taken a hit in recent seasons, but there is reason to believe he can still test the defense deep, which is what Chicago needs in order for things to open up more for Robinson and Miller.
---
Redskins' fans are excited about the potential of their young receiving corps, but outside of Terry McLaurin ─ he who asserted himself into clear-cut WR1 territory as a rookie ─ there are no sure things in this young group. Steven Sims should win the starting slot job after a solid showing to close the 2019 season, particularly from a target-share perspective. The other starter outside is still very much up in the air, though. 
Harmon is the incumbent after running 310 routes as a rookie last season, earning a 64.6 receiving grade in the process. Gandy-Golden had significant success deep at Liberty, bringing in 27 passes that were targeted 20 or more yards downfield over the last two seasons. Still, a lack of elite speed and athleticism projects him as more of a possession receiver in the NFL. Latimer is the most experienced of the group, with five seasons of at least 200 offensive snaps, but he also comes with legal troubles following an arrest this offseason.
The verdict: Harmon joins McLaurin as the team's two starting wide receivers outside
Latimer may be the most experienced of the group, but his career high in receptions still came at just 24 this past season. Even if he remains on the team, it seems unlikely he takes over a starting job given the off-the-field issues and the Redskins wanting to give their younger guys an opportunity.
Between Harmon and Gandy-Golden, Harmon should have the fast track to the job, and I expect him to win it. He didn't do much that was special in 2019 as a sixth-round rookie, but he was solid. Harmon didn't drop a single pass on 43 targets for the year, so Dwayne Haskins and the Washington offense will be hoping he steps forward in Year 2. After all, they need someone to.