So, you missed out on your top target early in the draft. Don't fret, that's why God made seven rounds.
While there's certainly a reason or two why the later-round prospects mentioned below aren't on the same tier as their early-round counterparts, they offer similar skill sets that can fill similar roles for an NFL franchise. So, with that in mind, these are our favorite mid-round options to target if you missed a top prospect. You'll notice that no offensive tackles, defensive tackles or quarterbacks are included in this. The reason for that is that no mid-round guys offer close to the skill set you'll get at the top of the draft.
[Editor's note: Check out PFF's 2020 Mock Draft Hub, NFL Draft Big Board and NFL Mock Draft Simulator. PFF Elite subscribers can also download the 1,250-page 2020 NFL Draft Guide.]
Need: Crafty Slot Route-Runner
Early: WR Justin Jefferson, LSU
Later: WR Tyler Johnson, Minnesota
If you want a slot weapon with some physicality and crafty route-running chops, either Jefferson or Johnson is your man. While the former looks like a lock to go on Day 1, the latter may very well come off the board on Day 3. Johnson's production over the past two seasons stacks up with any other receivers in the country — he finished top-10 in yards per route both in 2018 and 2019 while leading all receivers in PFF grade this past season.
Need: Explosiveness from the Slot
Early: WR K.J. Hamler, Penn State
Later: WR Darnell Mooney, Tulane
If your receiving corps needs some explosiveness from the slot, these two offer a ton of it. However, both players also have serious concerns about their hands.
Hamler dropped 12 of 68 catchable passes this past season while Mooney let eight of 55 catchable hit the turf. Those are rough drop rates, but both have the 4.3-type speed that makes you forget about it. While Hamler looks like a lock to come off the board within the top 50 picks, Mooney could fall all the way to Day 3.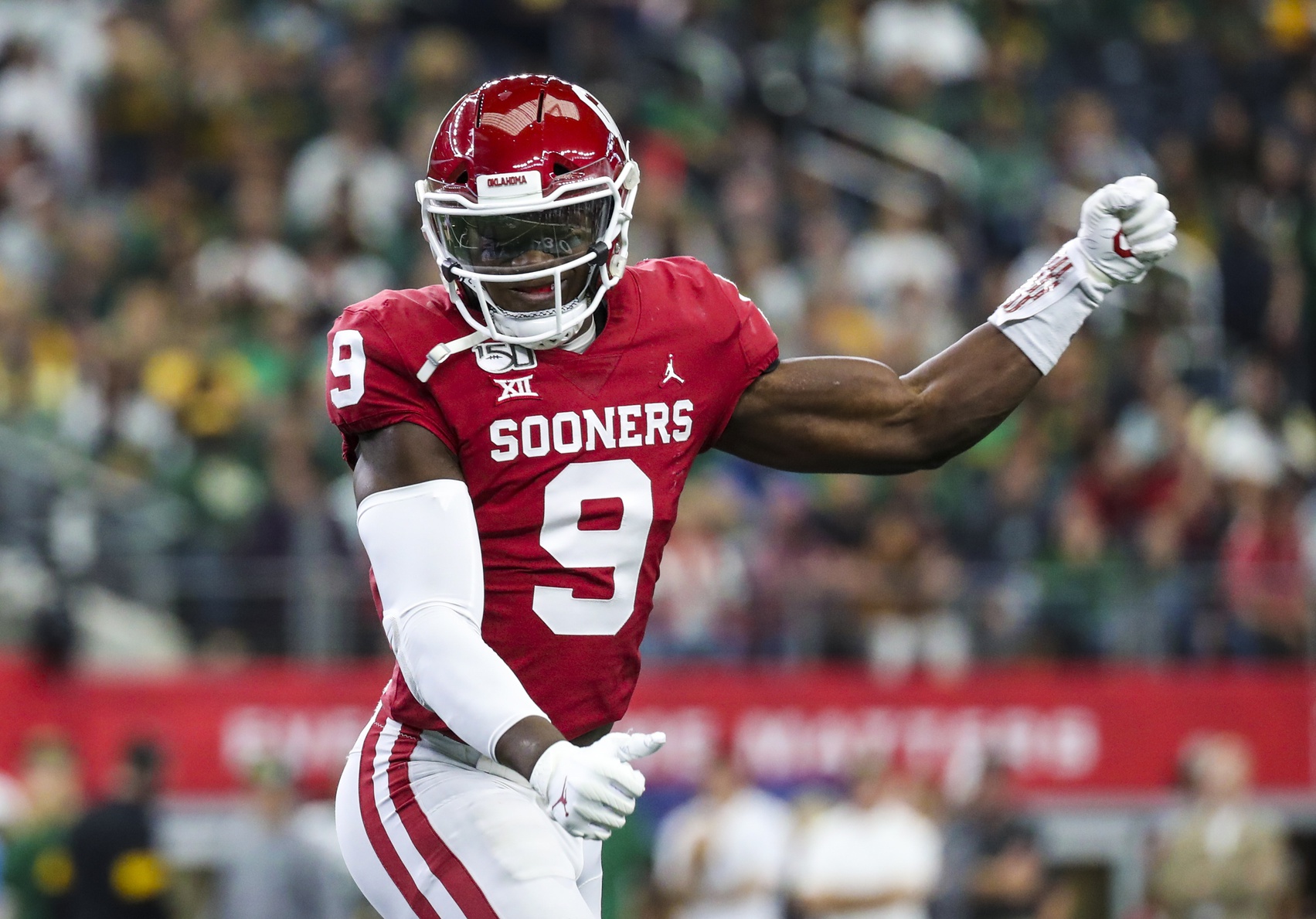 Need: Run-and-Hit Linebacker
Early: LB Kenneth Murray, Oklahoma
Later: LB Jordyn Brooks, Texas Tech
Everyone wants make-up speed at linebacker nowadays. With spread offenses and run games stretching the position from sideline to sideline more than ever before, speed is at a premium for modern linebackers.
Murray quite obviously has that after going 4.52 at the combine while weighing 241 pounds. It's a big reason why he's a possible first-round pick. Value-wise, though, we'd rather have Brooks somewhere on Day 2. Brooks went 4.54 at 240 pounds himself and earned the highest run-defense grade of any Power-5 linebacker in the draft class last year.
Need: Man-Coverage Corner
Early: CB C.J. Henderson, Florida
Later: CB Troy Pride Jr., Notre Dame
Man-coverage corners are characterized by their all-encompassing athleticism. You better have speed, change-of-direction ability and some physicality to get by in man coverage at the NFL level. Henderson quite obviously had that for the Gators, and it's a big reason why he's a potential top-10 pick. Pride wasn't quite as sticky but was still fairly stingy downfield. He only allowed two catches that went for more than 20 yards all last season.
Need: Zone-Coverage Cornerback
Early: CB Kristian Fulton, LSU
Later: CB John Reid, Penn State
Not every defense covets "shutdown" coverage ability. Some defenses are content with smart, instinctive corners who may not fit your typical size/speed boxes. Fulton isn't overly physical and has a limited wingspan, but he has still made special plays on the ball from off coverage. He'll likely go at the back end of the first or early second.
If you want that same skill set in the back end of Day 2 or early Day 3, Reid has proved to be capable in that regard, as well. Arguably the biggest thing with Reid is his age, as he turns 24 in May.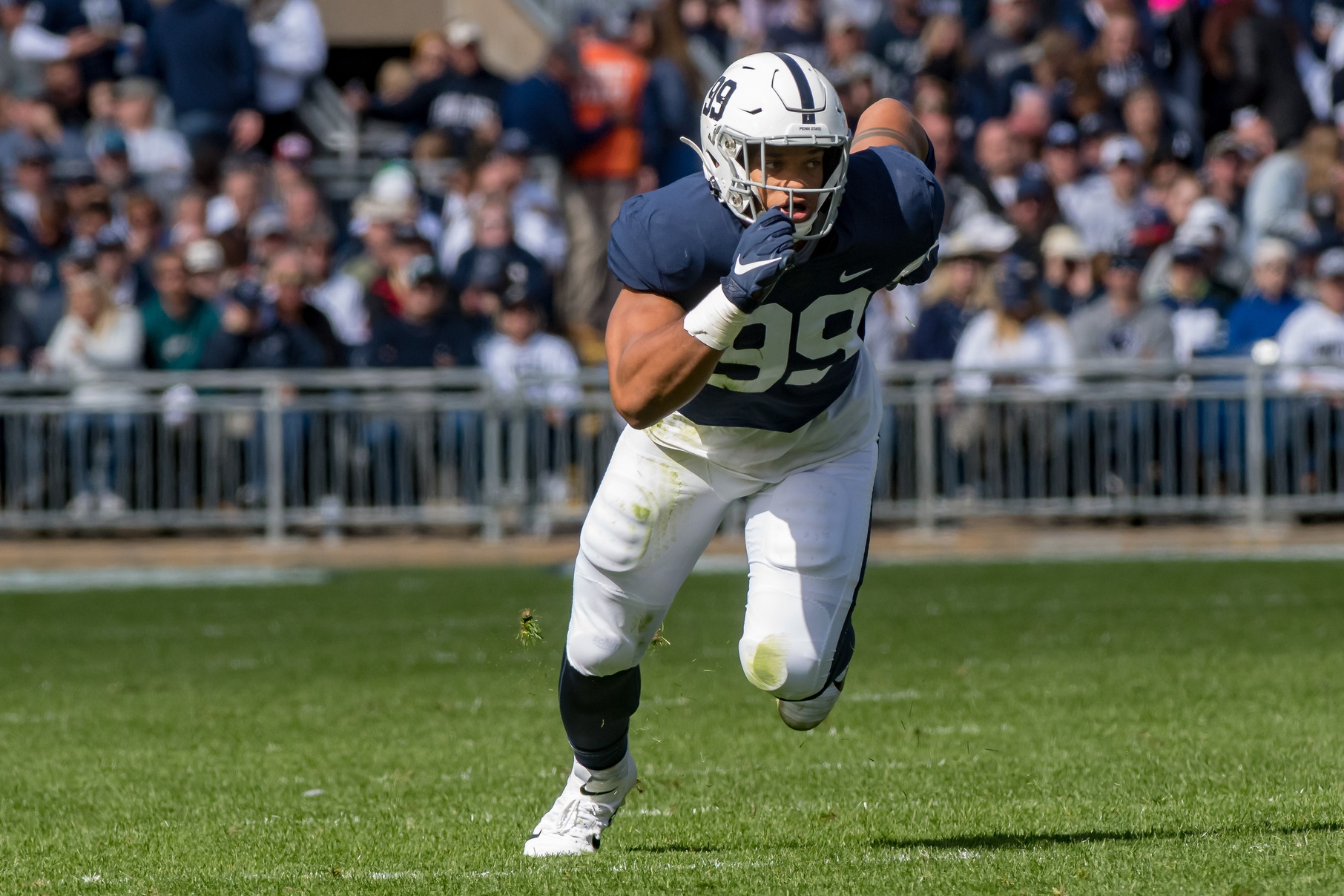 Need: Toolsy Edge Project
Early: Edge Yetur Gross-Matos, Penn State
Later: Edge Trevis Gipson, Tulsa
The average arm length for PFF's top-10-graded edge rushers last season was over 34 inches. Having longer arms isn't the end all be all, but it certainly makes life easier when trying to control offensive tackles one-on-one. Gross-Matos has that with 34 ⅞-inch arms, and he could find his way into the back end of the first round because of it. We'll take Gipson and his 33 ⅞-inch arms somewhere early Day 3, though, and we won't look back. He earned an 89.7 pass-rushing grade on 311 pass-rushing snaps this past season.
Need: Box/Slot Safeties
Early: S Xavier McKinney, Alabama
Later: S K'Von Wallace, Clemson
The nickel/dime safety is basically a starter in the NFL today. Having a guy who can hold his own as a glorified linebacker on one play then kick out to cover the slot on the next is almost a must in today's NFL.
McKinney is that top safety on a lot of boards because he's already shown that ability at a high level. Wallace has a similar skill set but just didn't get to see as diverse a role in Clemson's defense. He earned tackling grades over 80.0 in each of the last three seasons as a starter, and he recorded a coverage grade of 89.7 this past year in the slot for Clemson.