A great defensive lineman is more than just sack numbers, but many IDP managers are only drawn to sacks without much focus on each player's long-term sustainability. Metrics that are better long-term predictors are all the more important, especially in dynasty leagues.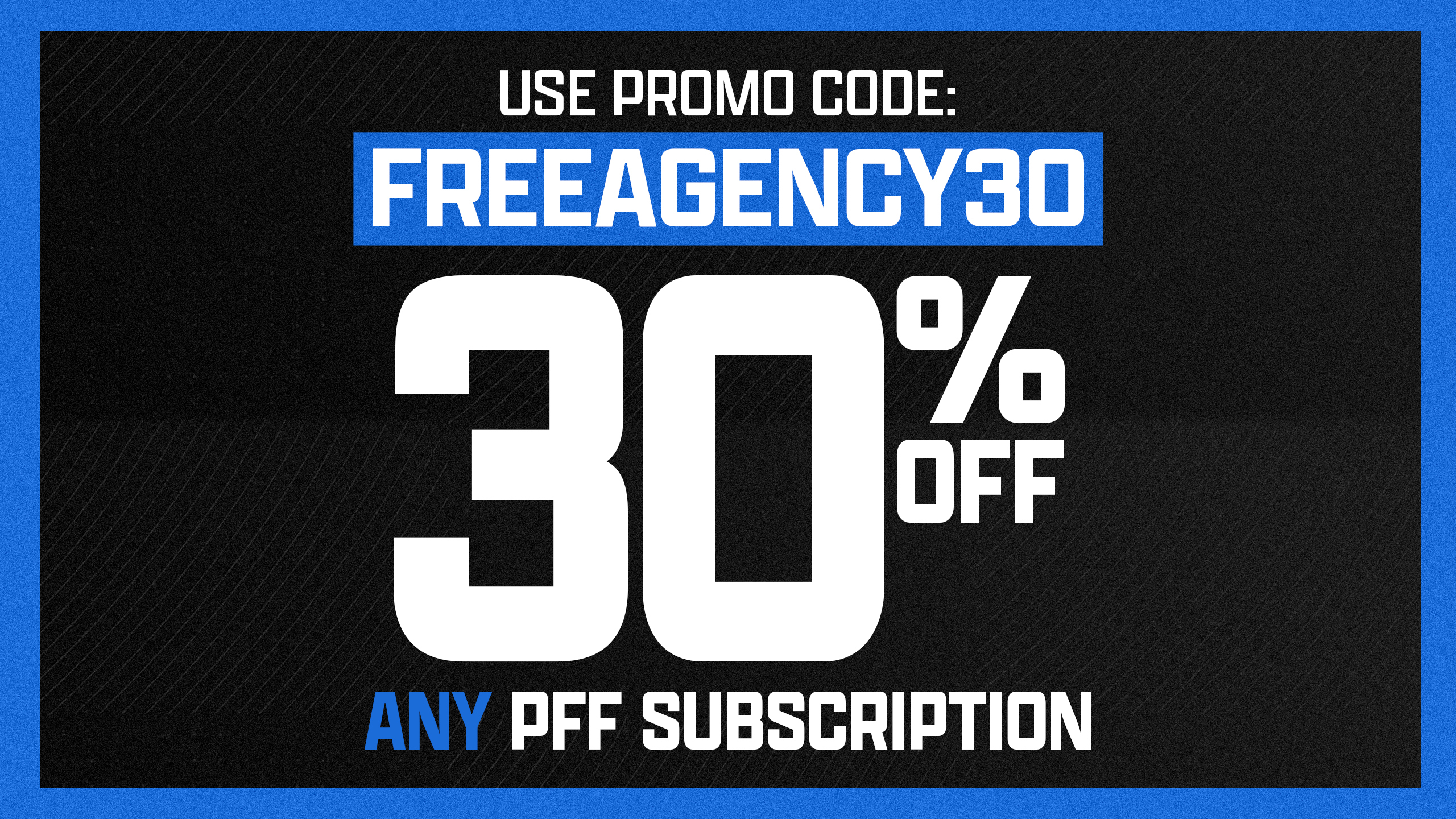 After covering some defensive linemen to target in IDP dynasty leagues, we'll shift our focus to defensive linemen to avoid — either due to expected regression, bad situations and/or even age.
Be sure to check out the linebackers to target and avoid in IDP dynasty leagues as well.
Click here for more PFF tools:
Draft Guide & Big Board | Mock Draft Simulator
Dynasty Rankings & Projections | Free Agent Rankings | 2022 QB Annual
Player Grades
---
Quinn's fantasy managers prospered in 2021 because the 32-year-old edge rusher posted 18.5 sacks in his 11th NFL season. Anyone who rosters Quinn in dynasty leagues should be thankful for his 2021 work, which creates one last trade window that can allow managers to make a profit. A lot of IDP managers will chase Quinn's production for another season, which creates a window for us to take advantage.
Quinn's 4.7% sack rate in 2021 was second behind only T.J. Watt. Sack rate is one of the most unstable metrics for defensive ends, and it becomes even more so when stable metrics — such as pass-rush grade and pass-rush win rate — aren't on par to back it up. Quinn's 15.4% win rate and 47 total pressures were both outside of the top-25 for his position in 2021, making him a significant regression candidate and a prime example of an edge rusher who is riddled with red flags going forward.
Robert Quinn's edge ranks in 2021
| | | | |
| --- | --- | --- | --- |
| Total sacks | Total pressures | Pass-rush win-rate | Pass-rush grade |
| 18.5 (2nd) | 47 (T-27th) | 15.4% (29th) | 79.7 (17th) |
Pierre-Paul is an aging edge defender who did not put up great sack numbers in 2021 because he just wasn't very good. Pierre-Paul played 12 games but managed just 2.5 sacks for the year, showing plenty of signs that he is on the downside of his career. He posted just 24 pressures all season, never managed more than three in a single game and earned a 53.2 pass-rush grade, which ranked 111th among 120 qualifying edge defenders in 2021.
This past season was about as poor as it gets from a starting edge, but he still carries significant name value in IDP circles, so finding a potential trade suitor shouldn't be an overwhelming task. Even at 33 years old, it's hard to imagine Pierre-Paul producing less than he did in 2021, but there are zero signs that it will get significantly better. Trading him away for whatever you can get is the move to make, and avoiding him completely in drafts is an even better move for anyone looking to build a winning fantasy roster.
Jason Pierre-Paul's edge ranks in 2021
| | | | |
| --- | --- | --- | --- |
| Total sacks | Total pressures | Pass-rush win-rate | Pass-rush grade |
| 2.5 (T-82nd) | 24 (T-73rd) | 6.0% (T-118th) | 53.2 (111th) |
From Weeks 10 through 18 in 2021, there wasn't a single edge defender who played more snaps than Wonnum (565), as he never played less than 85% of Minnesota's defensive snaps in a single game. As a result of this incredibly heavy workload, Wonnum fell into his fair share of production, even posting a couple of multi-sack games during that stretch despite being a poor pass-rusher.
Wonnum's eight sacks in 2021 are not indicative of his pass-rush ability, as five of those sacks came in just two games while the other three were spread out amongst 818 total snaps. Wonnum also posted just 42 total pressures (T-35th among EDGEs) for a 7.6% pressure rate, which is outside of the top-100 players at his position.
Wonnum's inefficiency in 2021 earned him a lowly 57.4 pass-rush grade and is likely a good sign that the Vikings will need to upgrade their starting edge spot across from Danielle Hunter. Injuries to (better) players along the Vikings defensive line opened up a strong opportunity for Wonnum this past year, but unfortunately, he was unable to really do much with it. For Wonnum's current dynasty managers, his 2021 production could be enough to get something in return in a trade because he may never get another opportunity like he had this past season.
There's a very good chance that any Jordan's dynasty managers who rostered him into the 2021 fantasy playoffs (Weeks 14-17) won their leagues, as he secured 7.5 sacks in those three games, salvaging what was a down year for him overall. Before the final month of the season, Jordan recorded just four sacks in 12 games and posted a poor pass-rush grade (64.2) and pressure rate (9.3%).
By season's end, Jordan still finished the year with his lowest pass-rush grade (68.9) and total pressures (51) since 2014. Jordan will be 33 years old this summer, and while he still has good games left in him, he's well past his prime and should be considered as more of a volume play than anything else for IDP. After being held to under four pressures in 11 of 16 games this past season, it's going to become more difficult to find those "boom" games as time goes on. 
Cameron Jordan's splits (and EDGE ranks – min 50 snaps) in 2021
| | | | |
| --- | --- | --- | --- |
| Weeks | Pass-rush grade | Pressure rate | Sacks |
| 1-13 | 64.2 (70th) | 9.3% (T-86th) | 3 (T-52nd) |
| 14-17 | 73.7 (17th) | 11.9% (36th) | 7.5 (1st) |
Chaisson has not lived up to his first-round draft capital, and the Jaguars' coaching staff also limited his role last year because he was an ineffective pass-rusher.
Chaisson has missed just two games in his NFL career thus far but has yet to play 1,000 total defensive snaps, as Jacksonville clearly doesn't feel comfortable with him on the field for too long. The team even deferred to long-time backup Dawuane Smoot as the starter across Josh Allen for most games, and he ended up being a much more effective option. Chaisson's 57.1 pass-rush grade since 2020 ranks 121st out of 144 qualifiers at his position, as he's yet to show any kind of pass-rush prowess that would be deserving of a first-round pick.
It's early enough in Chaisson's NFL career that some will still have faith in him as an IDP asset, but we probably shouldn't. He has too many red flags, so if anyone is willing to pay for his services, then let them.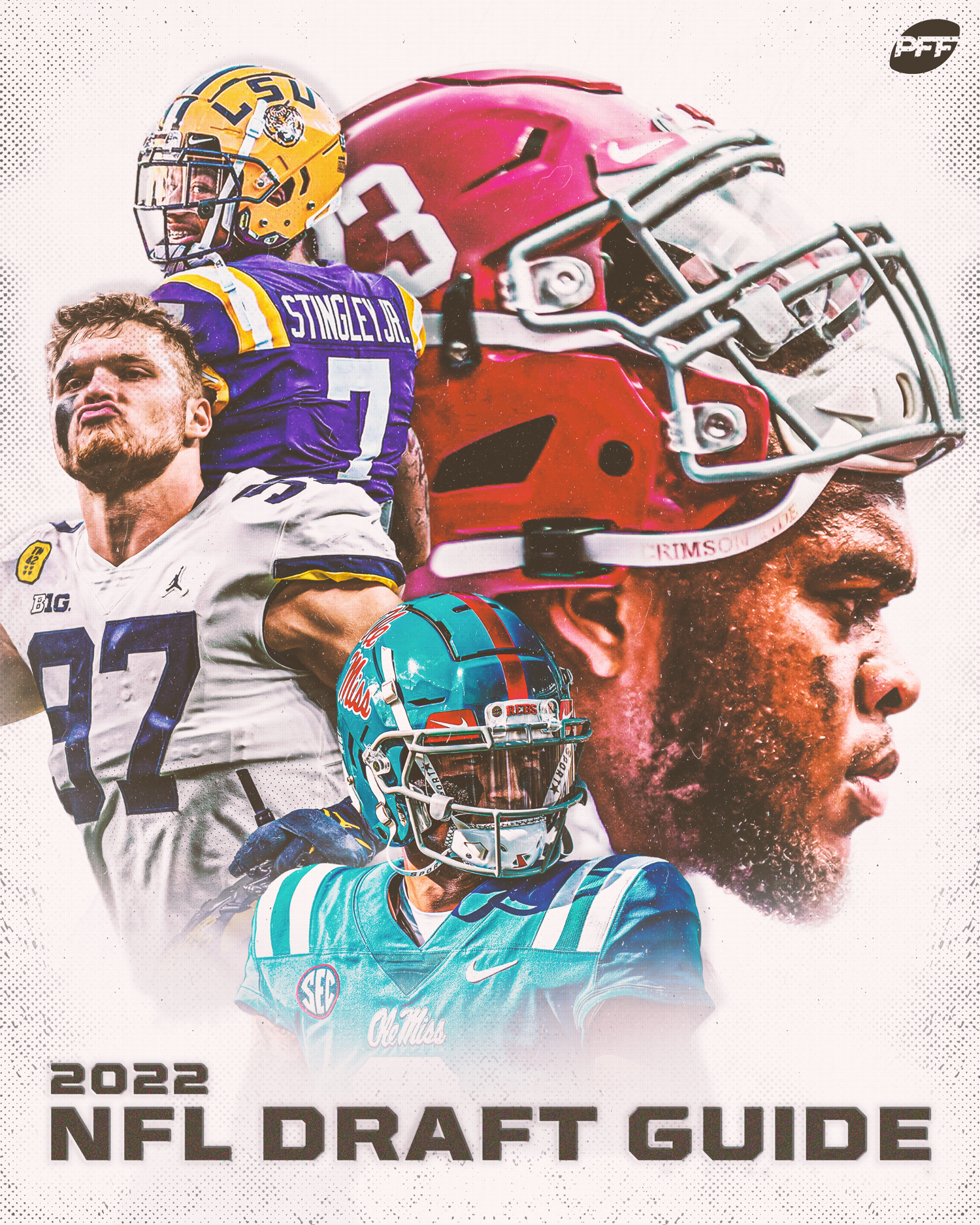 The Bengals relied heavily on their starting two edge defenders to carry their pass-rush throughout the 2021 season and were lucky that both Hubbard and Trey Hendrickson were able to start 16 games each. However, this is fairly unsustainable considering NFL injury rates. Most teams prefer to deploy more of a rotation at the position to keep pass-rushers fresh, but without many other healthy options for the Bengals, snap counts for their starters were well above average.
The Bengals spent a Day 2 pick on Joseph Ossai last offseason but unfortunately, he was injured early in the preseason before we could get a better idea of what he's capable of in the NFL. Expect Ossai to factor more into the Bengals' rotation off the edge, which would eat into Hubbard's pass-rush opportunities — something that he has never been great at anyways.
Hubbard has never exceeded a 64.5 pass-rush grade for a single season since entering the NFL, and while he is known more for his tackling ability in IDP, this leaves room for the Bengals to upgrade pass-rusher role in the near future.
Dunlap's 8.5 sacks in 2021 gave IDP dynasty managers one last bite at the apple from a productive IDP throughout his career. Dunlap hasn't posted less than six sacks in a season since 2011, but his opportunity continues to dwindle as he enters his 13th NFL season. Dunlap has also been fortunate to play at least 75% of games in every season of his career. The problem that we're seeing, however, is the number of defensive snaps that he's playing in each of those games, as well as his pass-rush effectiveness, is continuing to decline.
Dunlap's defensive snaps have decreased significantly in each year since 2017, leaving him with under 500 total snaps in 2021. Dunlap's sack totals haven't changed all that much from his career average (eight) despite that his pressure numbers (35) are the lowest of his career. His unusually high pressure to sack conversion rate (24.3%; league average for edge defenders is about 14.3%) puts him in an unstable territory to repeat them next season. Also, considering his dwindling usage, we should expect a steep regression instead of betting on another year of outlier production.
Carlos Dunlap's EDGE ranks in 2021
| | | | |
| --- | --- | --- | --- |
| Pass-rush grade | Total pressures | Pressure to sack conversion rate | Pressure rate |
| 68.5 (T-48th) | 35 (T-50th) | 24.3% (T-9th) | 11.8% (35th) |
---
2022 NFL Draft position rankings:
Top 10 players at every position
QB | RB | WR | TE | iOL | OT | DI | EDGE | LB | CB | S
---
When talking about unsustainably high pressure-to-sack conversion rates, Golden has to be high on the list, as he posted 11 sacks from just 44 pressures for a 25% conversion rate. That puts him tied for seventh at his position, making him a clear regression candidate when factoring in his older age (31) and pass-rush grade (72.1).
Golden's is under contract with the Cardinals in 2022, but he could be expendable if the team want to save cap space. Golden outperformed his expectations in 2021, but that doesn't mean he will do the same in 2022. The Cardinals should be in the market for another edge rusher — may be more than one — this offseason with Chandler Jones likely departing in free agency. Golden will be a volume-play only in 2022 should he remain on the Cardinals.
Reddick is beloved by the IDP community, but in all honesty, he's probably a tad overrated. After spending the first three seasons of his NFL career as more of an off-ball linebacker, the Cardinals decided to move Reddick to the edge in 2020, which allowed him to post a very impressive 12.5 sacks as a result. Reddick then hit free agency in 2021, signed with the Panthers, and once again impressed with 11 total sacks. It's easy to see why he has become beloved in IDP leagues, but sometimes, a wet blanket is necessary.
Reddick's pressure-to-sack conversion rate in 2021 was as high as Golden's (25%). He played 438 pass-rush snaps, which is a sizable workload considering he's only played that position for two seasons in the NFL. 
This year, Reddick signed with Eagles once the free-agent tampering period began, and that fit shouldn't do much to change our thoughts on him for next year.
In the interest of getting the best possible return on a player, trading Reddick after two straight years of double-digit sack production is the better long-term move for dynasty rosters. In drafts, carefully value him because his underlying metrics don't point toward overwhelming success moving forward.
Aside from Von Miller, no active player has more career sacks than Jones (107.5). Jones seems to put up double-digit sacks every season, which consistently puts him in the conversation as a top-shelf IDP for his position. While Jones really just had the one big game in 2021 (five sacks in Week 1), he still earned himself an elite 89.8 pass-rush grade for the season as a whole.
Jones' issue is age (32 years old), so unless we want to roster him until he retires, we're going to have to get out at some point soon. There's likely a decent market for him because of his known ability to put up big sack totals, so if you're someone not willing to ride Jones until the end, then getting out now makes the most sense.
Chandler Jones 2021 season splits
| | | | |
| --- | --- | --- | --- |
| Week(s) | Pressures | Sacks | Pressure to sack conversion rate |
| 1 | 7 | 5 | 71.4% |
| 2-18 | 40 | 5.5 | 13.8% |