After learning which linebackers would be ideal to target in dynasty leagues, the next step is to figure out which ones we should try and avoid for building a long-term successful fantasy roster. Be sure to also check PFF's IDP dynasty rankings for exactly where all of these players stack up against each other heading into the 2022 season.
---
Click here for more PFF tools:
Draft Guide & Big Board | Mock Draft Simulator
Dynasty Rankings & Projections | Free Agent Rankings | 2022 QB Annual
Player Grades
---
If dynasty managers currently roster any of these linebackers, then they are ideal candidates to trade away. In a dynasty startup draft, these are players that should get pushed down the draft board so that someone else can draft them while you find a better player.
Value changes from league to league so it's up to you, the dynasty manager, to decide what might be a fair return based on the arguments laid out below. Be sure to check out the linebackers to target in IDP dynasty leagues as well.
Plenty of dynasty managers will be willing to trade for Bush in IDP leagues due to his age and first-round draft capital. 
Bush has been a disappointing IDP option, posting over 100 tackles just once in the past three seasons and just barely cracking 70 last year despite playing 14 games, as he has consistently underperformed in relation to his IDP expectations since he entered the NFL. Often ranked in the LB2 range each season, Bush currently sits as LB38 in the PFF dynasty rankings, making him more of an LB4 type and likely just a depth piece at this point in his career.
The biggest concern with Bush is that he consistently receives average-to below-average grades, ranking in the bottom 10th percentile of the league in multiple defensive categories — specifically, overall and run defense — just last year. Bush has not lived up to his top-10 NFL draft capital, so his time as a starter could be running out. The linebacker position is deep every year, so there are plenty of options who can admirably fill Bush's spot on your dynasty rosters at a fraction of the cost. 
Devin Bush among linebackers in 2021 (94 qualifiers)
| | | | |
| --- | --- | --- | --- |
| Overall grade | Run defense grade | Total tackles | Defensive snaps |
| 34.4 (89th) | 27.2 (94th) | 70 (65th) | 762 (37th) |
Queen touts first-round NFL draft capital, is 22 years old and consistently underperforms as both an NFL player and IDP. Two crucial traits that IDP dynasty managers are looking for are youth and draft capital, which is what makes Queen the perfect candidate to trade away. After just two seasons in the NFL, Queen has yet to crack the top-75 linebackers in overall PFF grade, and as a result, his IDP successes have been few and far between.
Queen has yet to miss a game in his NFL career and despite playing over 75% of his team's defensive snaps in each season, he sits at just 25th in total tackles among linebackers over the past two years combined. Queen even briefly lost his starting job to Josh Bynes last season. Queen played better in a part-time role but once he regained the starting job, his poor performance returned.
Poor production and low PFF grades are big red flags that we want to avoid in dynasty leagues, especially at linebacker, which is filled with cost-effective replacements. Queen's dynasty manager should cash out on now before he gets even harder to trade.
Patrick Queen splits in 2021 as a part-time and full-time player:
| | | | |
| --- | --- | --- | --- |
| Weeks | Snaps per game | Overall grade | Missed tackle rate |
| 1-5 | 58.4 | 29.3 | 22% |
| 6-11 | 27.2 | 74.8 | 0% |
| 12-18 | 61.8 | 51.7 | 19% |
Yet another player whose poor play is forgiven due to his age and first-round draft capital, Edmunds has been an average off-ball linebacker performer, meaning he performs barely well enough to not get benched each week. Edmunds has managed double-digit tackles in a single game just 10 times in his four-year regular-season career. For perspective, this past season's leading tackler, Foyesade Oluokun, hit double-digit tackles 12 times just last year and could have been drafted multiple rounds later than Edmunds in all formats.
Edmunds isn't particularly good at any one thing, which limits his upside for IDP leagues and as an NFL player. Edmunds has never exceeded a 61.0 PFF grade in a season, and his coverage grade continues to drop — most recently earning a 37.5 in 2021. As a result, the Bills will likely have to make a decision regarding Edmunds' future with the team, which should come into play as soon as this offseason. Edmunds' fifth-year option was picked up by the team last year, putting him in line for either a long-term extension or free agency next offseason. The latter feels more likely, which doesn't necessarily bode well for Edmunds' IDP prospects, as there just aren't many more linebacker-friendly teams than the Bills.
The Bills consistently play two linebackers on every down, making them one of just a handful of teams in today's NFL that deploy their linebackers this way. Going to a different system could mean a lighter workload and less leeway from a team that didn't have to invest first-round draft capital in him.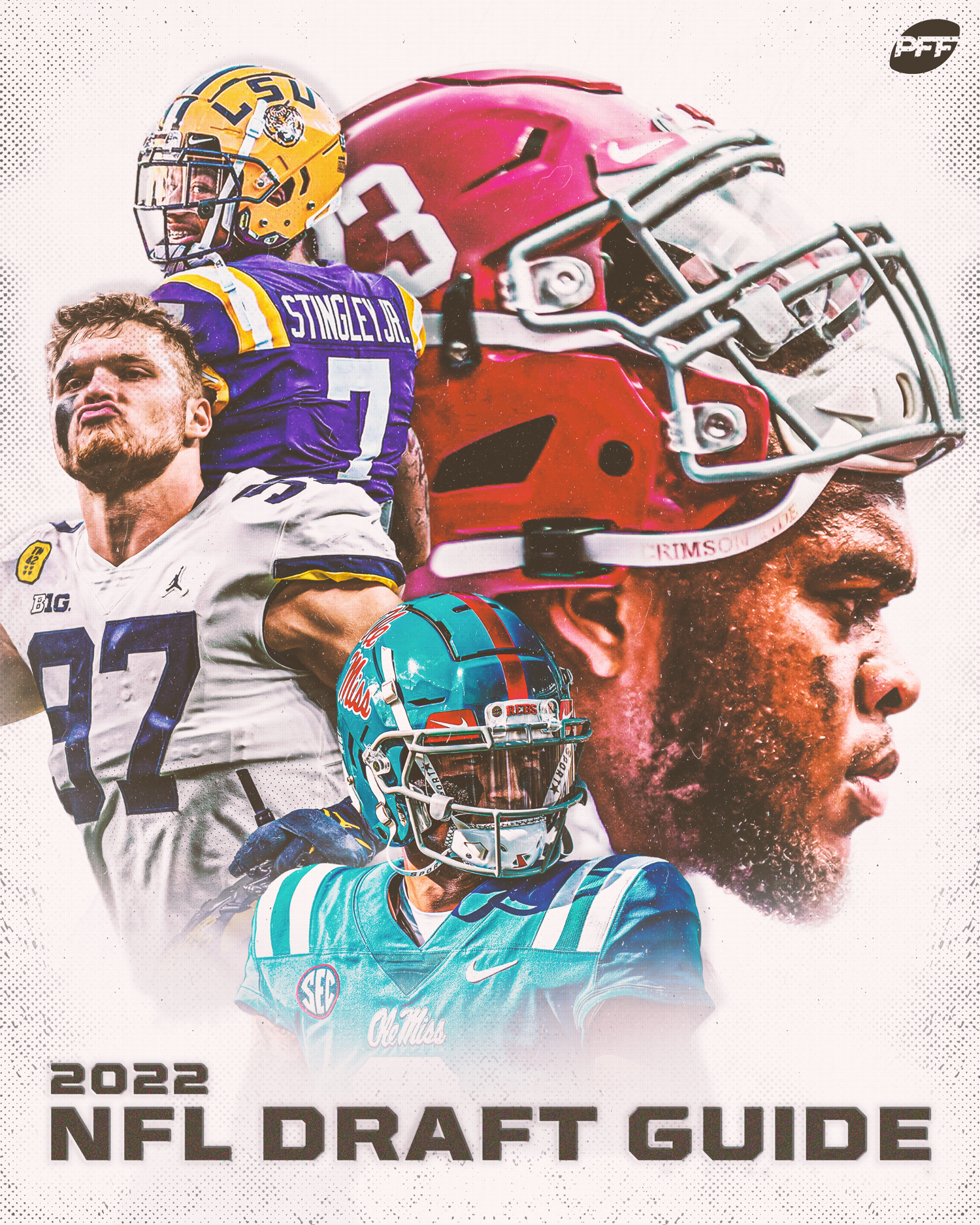 Littleton's tenure as a Raider has been nothing short of a disaster. He earned one of the biggest linebacker contracts at the time just two short years ago due to his perceived coverage abilities. However, since signing with the Raiders, Littleton has yet to crack a 50.0 overall grade or a 50.0 coverage grade for a season.
Heading into the 2022 offseason, Littleton is a prime cut candidate, especially when looking at his dwindling playing time near the end of the year. Denzel Perryman and rookie Divine Deablo outperformed Littleton, who was the team's lowest-graded linebacker and came up short of 100 total tackles in back-to-back seasons. 
Trying to get something in return for Littleton at this point could be difficult, so perhaps the best bet is to wait until he is (likely) released and signs with a new team, which could create optimism. If optimism ensues with Littleton on a new team, then that is the window to trade him away, as it is just hard to imagine Littleton holding a full-time role on a new team — no matter where he lands. 
Littleton's grades on the Rams vs the Raiders:
| | | | |
| --- | --- | --- | --- |
| Team (years) | Snaps per game | Overall grade (LB rank) | Coverage grade (LB rank) |
| Rams (2018-2019) | 62.6 | 75.0 (T-18th) | 90.1 (4th) |
| Raiders (2020-2021) | 48.8 | 44.8 (T-109th) | 42.7 (116th) |
A big faller on this list from last season's dynasty rankings to this year's rankings, Murray's Year 2 struggles cost him his starting job. While Murray did miss some time due to injury, once he returned to the Chargers lineup, it was clear that the coaching staff was just more comfortable using him as a part-time player. Murray's PFF grades do tell some of the story as to why that could be, as he finished the season with just a 34.0 overall grade, a 43.3 run defense grade and a 38.1 coverage grade. 
While Murray's grades are among the lowest at the linebacker position, it's his playing time  — or lack thereof — that is most concerning. The staff that drafted Murray in the first round of the 2020 NFL Draft is mostly gone, so the new staff had no real motivation to get Murray on the field as much as possible. This will continue during Murray's rookie contract, especially given that Kyzir White and Drue Tranquill have played better when given the opportunity.
Even though White is a pending free agent this offseason, there's a decent chance that he'll return considering how he performed this past year. The team really leaned on White in 2021, as he played nearly 1,000 snaps, so it White should return given the team's lack of confidence in Murray and need for better run defense.
This really should be a no-brainer, but so many IDP managers won't let go of the uber efficiency that Singleton provided as a tackler last season. In eight games as a starter in 2021, Singleton averaged over double-digit tackles per game while averaging 8.6 tackles per game for the entire season. Considering how his playing time dwindled early in the season when the Eagles had more linebacker options, Singleton isn't likely to sustain those marks moving forward.
In addition, Singleton is entering free agency and probably won't be a high priority for the Eagles to re-sign. Of course, anything could happen, but better options on the team (T.J. Edwards and Davion Taylor) are still under contract, and the Eagles could still address the linebacker position through the draft or free agency.
If Singleton is still rostered, make sure to let another team take him off your hands because his long-term outlook is more fitting of a waiver-wire pick-up than anything else.
Alex Singleton linebacker rankings in 2021:
| | | | |
| --- | --- | --- | --- |
| Total tackles | Overall grade | Coverage grade | Missed tackles |
| 137 (12th) | 52.3 (54th) | 40.9 (84th) | 19 (T-6th) |
Crowder was an effective IDP in 2021 because Blake Martinez, who was above him on New York's linebacker depth chart, was injured. 
While Martinez is very much a cut candidate this offseason, his replacement shouldn't be Crowder. Martinez's replacement probably isn't even on the Giants roster at the moment, but you can bet that the Giants will find one before the 2022 season. Crowder managers should look to use Martinez's likely release as the window to move Crowder; otherwise, it probably won't be too long before Crowder must be cut from your dynasty team for nothing.
Tae Crowder's PFF grades and ranks among linebackers in 2021 (94 qualifiers):
| | | |
| --- | --- | --- |
| Overall grade | Run defense grade | Coverage grade |
| 29.1 (94th) | 28.4 (91st) | 34.8 (T-91st) |
Williams won the hearts of many IDP managers during the 2021 season, posting multiple big-time performances and coming off the waiver wire as one of the year's best IDP linebackers. For a simple waiver-wire claim, Williams returned 110 total tackles, two sacks and three forced fumbles. 
It's always important to try to pinpoint when a player will hit their ceiling, and if that time has already passed, it's time to look for a trade because others might be willing to take a shot. 
Williams started 13 games in 2021 but earned poor grades across the board — topped off by a 44.2 overall grade. The Jets drafted two linebackers in 2021, Jamien Sherwood and Hamsah Nasirildeen, who dealt with injuries as rookies, but they'll likely want to get a better look at them over the next couple of seasons. It took injuries to Sherwood, Nasirildeen and even Jarrad Davis to get Williams on the field in 2021, which probably won't happen again in 2022, so get out now while you may still be able to get something in return.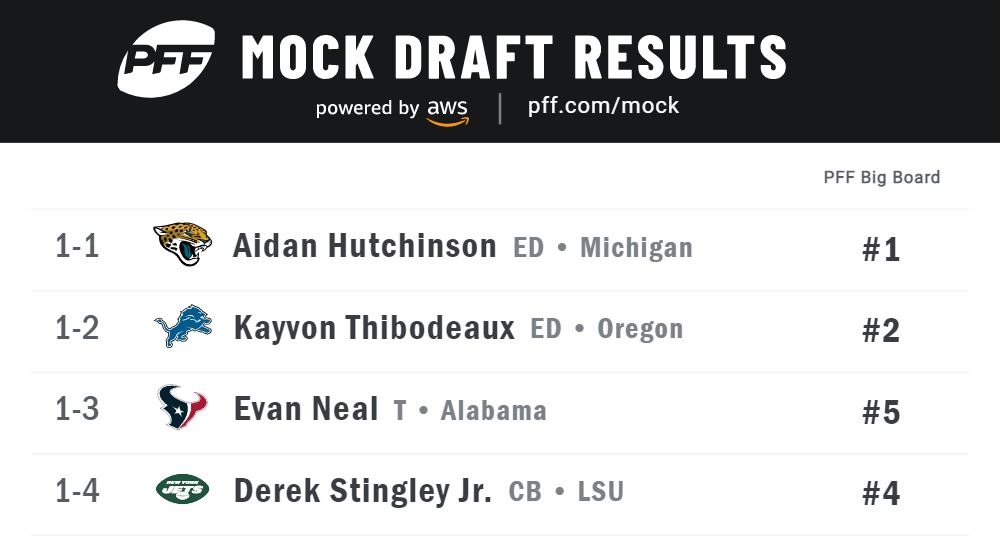 Grugier-Hill turned out to be incredibly valuable last year, posting over 100 tackles in 14 games while costing nothing more than a waiver claim after Week 2. Grugier-Hill is slated to become a free agent this offseason, but he could re-up with the Texans, who currently only have two linebackers under contract heading into 2022: Kevin Pierre-Louis and Garret Wallow. Neither player started more than one game for the Texans in 2021.
Grugier-Hill's best-case scenario is returning to the Texans, but even in that circumstance, he's a tradable asset in dynasty leagues. If anyone in your league values him more than a one-year fill-in option, then take what you can get and find another Grugier-Hill type off the waiver wire next season. 
Walker has been a solid IDP asset for a few seasons now, posting at least 90 combined tackles in each of the past four seasons with two different teams. Walker is, once again, entering the free-agent market this offseason and could sign with a new team. Based on the contract he received last offseason (one year, $3 million), Walker is unlikely to be valued as a true No. 1 linebacker by whoever eventually signs him. He is likely in line for another one- or two-year contract as a veteran player who can either mentor younger successors at the position or provides his team with a bridge until a better option comes along.
It's difficult to imagine Walker becoming anything more than what he's already shown to be in the NFL, as he spent much of his time in Indianapolis as "the other guy" next to Darius Leonard and then as a one-year fill-in for the Browns.
If Walker re-signs with the Browns, it will be tough for him to earn a ton of snaps because both Jeremiah Owusu-Koramoah and Jacob Phillips should be healthy and in line to play starting snaps. Therefore, it's best to move on from Walker at this point in dynasty leagues.
Where Walker stacks up among linebackers and free agents:
| | | | |
| --- | --- | --- | --- |
| PFF free agency overall rank | PFF free agency linebacker rank | PFF grade since 2018 (LB rank) | Total tackles since 2018 (LB rank) |
| 191st | 13th | 59.5 (69th) | 432 (16th) |