Football is back in swing — life is good. Obviously, the results of each individual preseason game don't matter in the grand scheme of the season, but fantasy football fans can still learn plenty from the action. Specifically, it's important to grind first-team usage: Who a coach decides to surround their starting quarterback with is infinitely more useful than any early-August depth chart that some random PR intern put together.
What follows are my key notes after three weeks of preseason action. I've watched every snap from the games, but the majority of the following takeaways are based on first-team snaps and injury notes.

---
CLICK HERE FOR MORE PFF TOOLS:
Fantasy Draft Kit | PFF Betting Dashboard | PFF Fantasy Rankings
PFF Fantasy Projections | NFL Premium Stats | Win Totals Tracker
---
1. Rookie quarterback stock watch
Zach Wilson was the only first-round quarterback to not suit up last week. His performance in Week 2 against the Packers was plenty encouraging; here's to hoping the arm talent he put on display continues to cause problems for defenses not filled with backups.
Last week provided more examples of the sort of upside Justin Fields brings to the equation. Of course, the former Buckeye hasn't been perfect; the main issue has been the lack of urgency with getting rid of the ball. Overall, the Bears were pressured at the NFL's second-highest rate in the preseason; Fields didn't help matters by posting the preseason's single-highest average release time (3.5 seconds) among 65 quarterbacks with at least 25 dropbacks. This sort of tendency is common among dual-threat talents; Jalen Hurts, Lamar Jackson, Russell Wilson and Taysom Hill were the only signal-callers to take at least three seconds to throw the ball on average in 2020. Still, it's a bit concerning considering PFF's primary negative in Fields' draft profile was: "Play speed a tick slower than where you'd like. When in doubt, he holds the ball." It'd make sense if Fields finds a better balance between getting the ball out quick and using his god-given playmaking ability to make a bigger play as he gains more experience, but holding the ball this long could be problematic behind the Bears' already-flimsy offensive line.
There's little doubt, at least statistically, that Mac Jones has put forward the best preseason of any quarterback:
PFF passing grade: 93.2 (No. 1 among 65 quarterbacks with 25-plus dropbacks)

Passing grade when kept clean: 92.7 (No. 1)

Passing grade under pressure: 82.4 (No. 1)

Passing grade when targeting past sticks: 98.7 (No. 1)

Passing grade when throwing 20-plus yards downfield: 98.5 (No. 1)
The Patriots accordingly released Cam Newton Tuesday. The absence of Newton's dual-threat tendencies and the likelihood that he would've engineered a run-first scheme couldn't be better news for all receivers and running backs involved in this offense.
Credit to Jones for winning the job; he's still not someone to actively target in fantasy land at the moment. The largest trends from historically elite fantasy quarterbacks as a rookie 1) be a Week 1 starter, and 2) have a rushing floor. Each of Cam Newton, Andrew Luck, Robert Griffin, Dak Prescott, Russell Wilson and Kyler Murray started from the get-go and rushed for at least 25 yards per game in college. Justin Herbert is the only exception to both rules, although his status as a 1) plus athlete, and 2) Week 2 starter, doesn't make him too much of a wild card. Jones actually tested well in a variety of athletic drills, but at the end of the day we're talking about a QB that *totaled* 42 rushing yards in 30 career games.
Good for Trevor Lawrence on finally leading the Jaguars to the end zone. All in all, just one of his 12 passes hit the ground against the Cowboys' overmatched backups, leading to a rather easy 139 yards and two touchdowns. The 2021 NFL Draft's No. 1 overall pick showed off both high-end arm strength and pin-point accuracy; it was a much-needed boost after back-to-back meh performances that produced mediocre 62.4 and 58.5 PFF passing grades. Credit to Lawrence for winning Urban Meyer's ridiculous quarterback battle. The Jaguars have a great chance to start the season off on the right foot with matchups against the Texans, Broncos, Cardinals, Bengals and Titans through the first five weeks.
Now, for the main event: Trey Lance and the 49ers' quarterback by committee. Jimmy Garoppolo got the start and played 14 snaps with the starters, but Lance (10 snaps) also saw plenty of action in the first two drives before strictly working with backups. Kyle Shanahan was already getting frisky with run concepts meant to emphasize Lance's dual-threat ability, and this sort of usage will be a nightmare for defenses to deal with near the goal line. It's largely great news in fantasy land: Jimmy G was always merely a streamer option to utilize in soft matchups, so Lance's potential to get live game reps as early as Week 1 should give him a better chance to earn the full-time job than if he was buried on the bench. It's not a given the 49ers will utilize this sort of rotation in the regular season, and Garoppolo is the favorite to lead the way in Week 1. Still, this situation at least seems to be trending more towards a Lamar Jackson–Joe Flacco eventual takeover as opposed to a Patrick Mahomes–Alex Smith clear-cut backup role. Continue to pair Lance with Kirk Cousins in fantasy land to get by until the takeover is complete.
2. I enjoy watching Tyler Huntley play preseason football
Preseason performance doesn't usually matter much when attempting to predict future fantasy success. With that said: Huntley had himself one helluva performance last week.
Tyler Huntley making plays pic.twitter.com/KwNJvp6o7v

— Ian Hartitz (@Ihartitz) August 30, 2021
Huntley remains the Ravens' QB2 as long as Trace McSorley remains sidelined. Here's to hoping the entertaining 2020 undrafted free agent gets more chances to ball out before real football games start happening.
3. Let's not crown Sam Darnold just yet
Film and analytics should work together; personally I find I ask the best questions to later answer with stats while watching the game.
This was exemplified by Darnold, particularly in Week 3 of the preseason. Yes, Darnold completed 19 of 25 passes for 162 yard and a pair of scores against the Steelers. Also yes, his average target depth of 4.7 yards is the second-lowest mark among 65 quarterbacks with at least 25 preseason dropbacks.
Constantly targeting the underneath areas of the field doesn't inherently make someone a bad quarterback — Drew Brees never ranked higher than 16th in deep-ball rate and on average ranked 27th from 2006-2020 with the Saints. Still, the 2020 'leaders' in shortest aDOT (Alex Smith, Jimmy G, Brees, Jared Goff) paint a similar picture as signal-callers who struggled to produce positive plays when forced to operate off-script.
Darnold always appeared to be at his best with the Jets when breaking the pocket and operating in more of a backyard environment; maybe this newfound appreciation of dinking and dunking will bring out a more complete version of him. Still, this 4.7-yard mark is nearly three yards removed from what the artist known as Teddy checkdown (7.6) produced in the same offense.
Moral of the story: Darnold's counting numbers painted a better picture than what the eyes saw in Week 3 aside from an admittingly solid two-minute drive. Let's wait a bit before adding his name to the long list of players that have turned into superior talents upon breaking free from Adam Gase.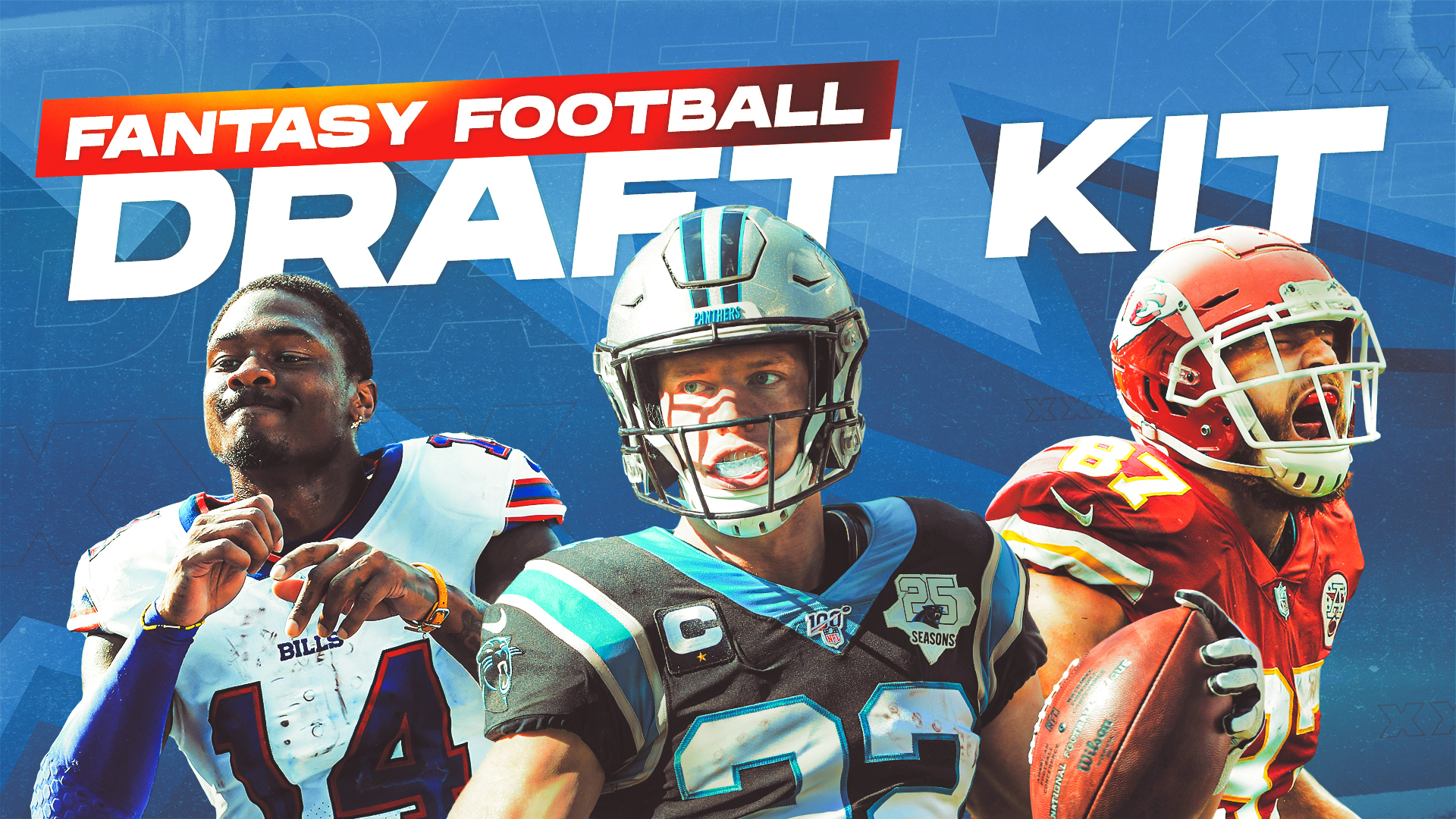 4. J.K. Dobbins (ACL) out for the season, Pain
Subscribe to PFF Edge to continue reading
Already have a subscription? Sign In