Brandin Cooks has played six years in the NFL and has now been traded for the third time, as the Houston Texans acquired the veteran wideout along with a 2022 fourth-round pick in exchange for a second-round pick. Cooks will attempt to fill some of the gaping hole DeAndre Hopkins left in the Texans' wide receiver corps and at least initially looks like he'll get a modest fantasy upgrade in Houston.
Following a string of four-straight 1,000-yard seasons, Cooks' production fell off a cliff for the Rams last season with just 42 catches for 583 yards and two scores. Of course, part of that decline was due to a concussion, which was the fifth documented in his career. Still, Cooks' role in the offense was on the decline with the emergence of Cooper Kupp and Robert Woods over the last two seasons.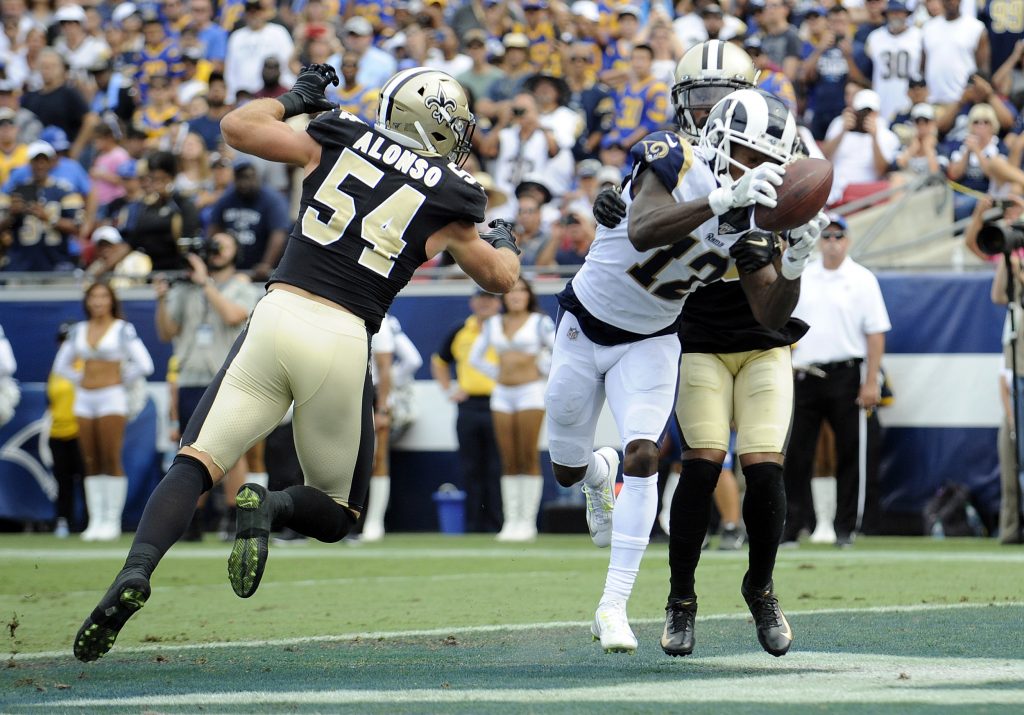 In Houston, Cooks steps into an interesting depth chart that currently has the perennially-injured Will Fuller along with veterans Kenny Stills and Randall Cobb. If Cooks can stay healthy, one would have to think Stills is the odd man out given his similarity to Cooks' skill set. We also should see Cooks cannibalize some of Fuller's targets since both players do their damage downfield.
So while this trade does propel Cooks up into the WR4 conversation, Fuller's fantasy potential is now somewhat capped in the same range. As of now, we still prefer Fuller, but it's tough to get too excited about either player as anything more than a boom-or-bust WR3 option. As for Deshaun Watson, we were already bullish on him and this move doesn't change our position.
Cooks' departure only further underscores the Rams' complete lack of a downfield threat in the passing game. Jared Goff tied for 28th among quarterbacks with an average depth of target of just 8.0 yards downfield. So while Goff projects out very favorably in our 2020 fantasy football projections, his low aDOT means an equally low fantasy ceiling. And losing Cooks doesn't help the cause.
In terms of the Rams' wideouts, Cooks' departure doesn't shift where we have Woods and Kupp in our 2020 fantasy football rankings. Both remain squarely in the WR2 conversation. We do expect Los Angeles to slide Josh Reynolds into the No. 3 spot, as they have in the past. That role isn't enough to move Reynolds onto the fantasy radar at this point, but he could have value if injury strikes either Kupp or Woods.