---
PFF's fantasy football recap focuses on player usage and stats, breaking down all the vital information you need to achieve fantasy success in 2022. Here, we home in on only players who are relevant in fantasy football leagues.
These are my 10 biggest reactions to the games from the past four days. To get a more in-depth breakdown, check out my reactions from Thursday, Friday, Saturday and Sunday.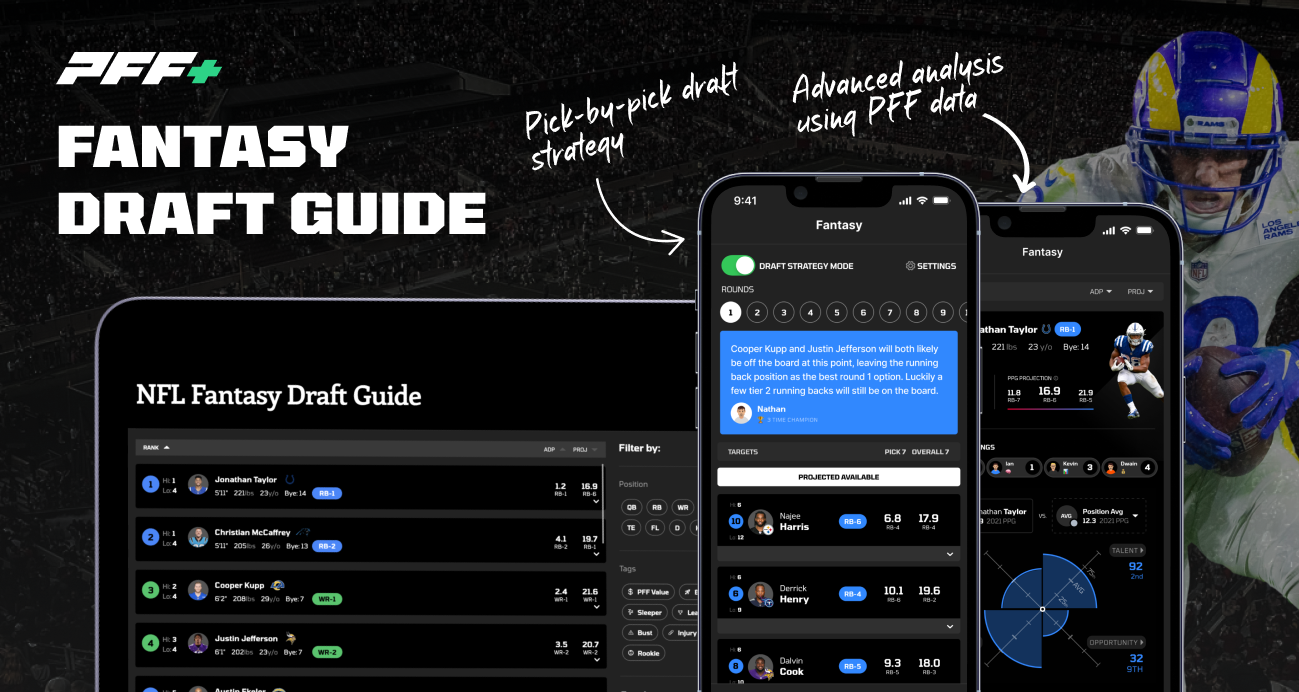 The second-year running back played in his first game since last year's preseason. He not only started but played each of Jacksonville's first 20 offensive snaps. It's great to see the Jaguars view him as a player who won't come off the field for long stretches. It will be hard to know how to value Etienne until James Robinson is healthy, but until then, Etienne has top-10 fantasy running back potential.
The Commanders' first two drives were all too familiar, as Gibson played on first and second down while J.D. McKissic took over on third downs. This was expected but disappointing nonetheless. His day got worse when he fumbled on his second carry, which led to rookie Brian Robinson taking the first- and second-down snaps on a long touchdown drive. It's unclear if that was planned or a reaction to the fumble, but Robinson made the most of his opportunity. Gibson entered the game again, but with the backups.
Robinson will likely earn some short-yardage touches during the regular season, which will greatly hurt Gibson's touchdown potential. It's possible that Robinson starts at some point this season.