• Las Vegas Raiders rookie running back Zamir White saw significant playing time and appears to be a top-three running back on the team.
• Las Vegas Raiders veteran running back Kenyan Drake's role has been reduced to the backup on third downs and the third- or fourth-string rusher.
• The Minnesota Vikings rested their biggest stars, allowing Alexander Mattison and K.J. Osborn to see significant playing time.
• Read the fantasy reaction to the games from Thursday, Friday and Saturday for what happened in the other 15 games.
---
PFF's fantasy football recap focuses on player usage and stats, breaking down all the vital information you need to achieve fantasy success in 2022. This is only focused on the players who are relevant in fantasy football leagues.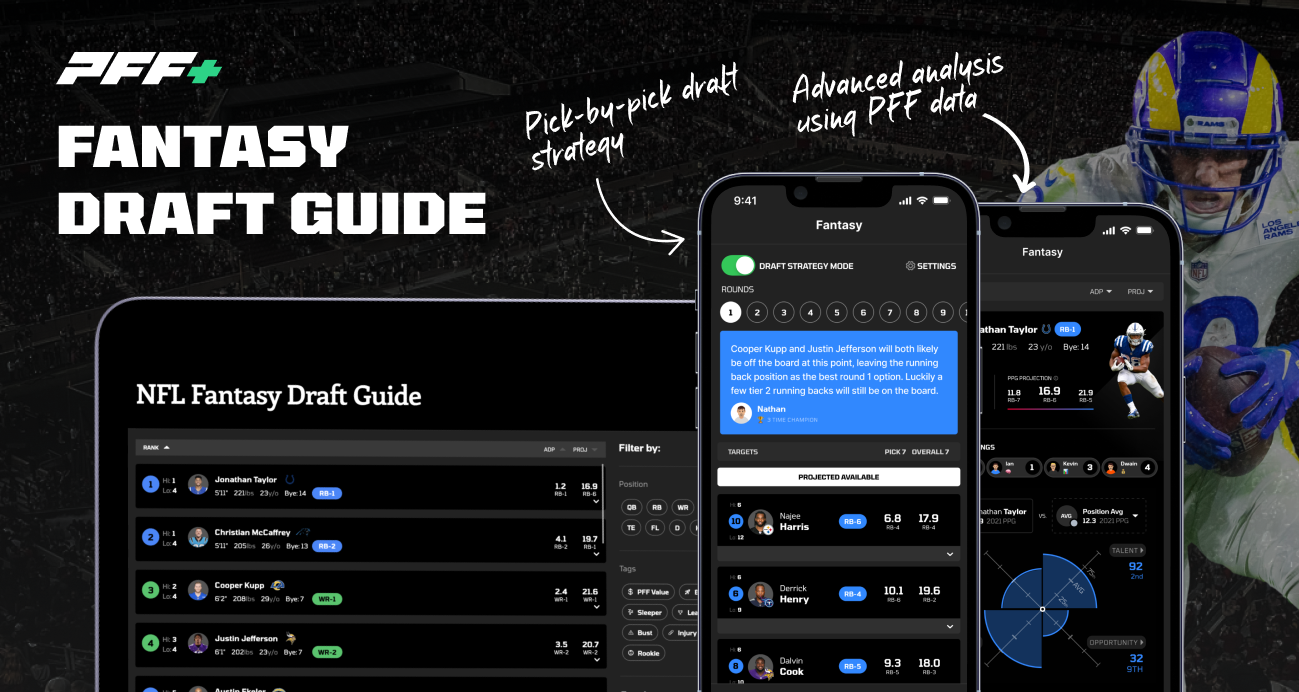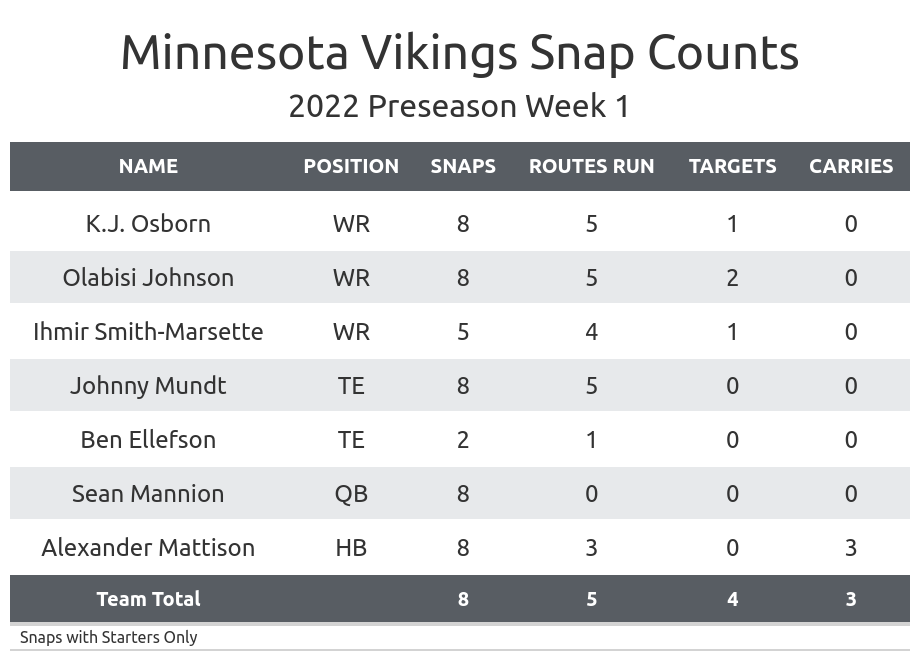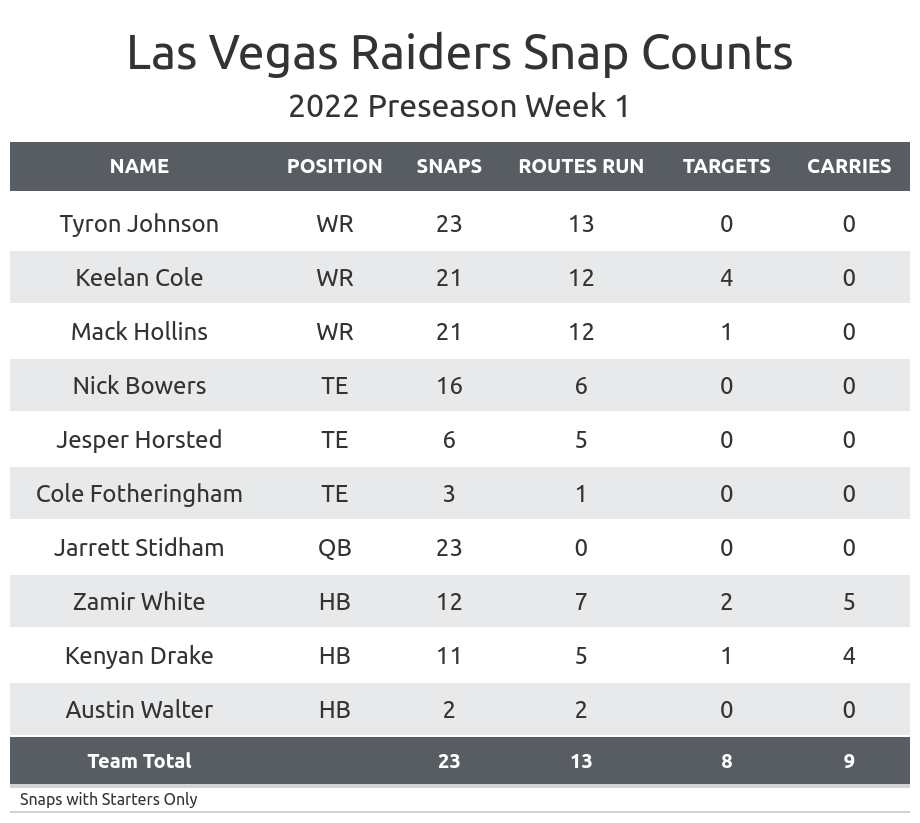 Draft Zamir White: Josh McDaniels' Patriots had Damien Harris, Rhamondre Stevenson and James White. His Raiders are looking more and more like they will replicate that model, with their trio being Josh Jacobs, Zamir White and Ameer Abdullah. Jacobs and Abdullah had the day off alongside several other starters. White started the game, and flipped every other drive with Drake. Typically, if a rookie is behind a veteran, they can catch up. But if the rookie is ahead of the veteran, they will likely stay there. This leaves a path for White to see at least some playing time in Week 1 on offense. If he plays well enough, he should have the chance to win the starting job as the season progresses if he can outplay Jacobs.
Don't Draft Kenyan Drake: Drake appears to have already lost the passing-down role to Abdullah. He played on third downs in the first drive and saw playing time all the way until halftime. It's worth noting the Raiders also have Brandon Bolden, who hasn't been playing but can also play the passing down role. He will still probably make the team but is unlikely to see much playing time. It's one thing to draft a rookie who sits fourth on the depth chart this time of year, but it's another to pick a veteran.
Ignore the Vikings' snap counts: The Vikings rested only a few starters in this game, but that included most of the players worth drafting in fantasy football. K.J. Osborn is an intriguing late-round option, while Alexander Mattison is one of the best handcuff running backs in the league. Both played two drives in the first quarter, and their days ended while other players who started the game kept playing. The Vikings did exactly what you would expect.
Table Notes
Snaps include plays called back due to penalties, including offensive holding or defensive pass interference. The other three stats have these plays removed.

Targets may differ from official NFL sources. The most likely discrepancy would be from a clear thrown away pass, where the NFL may give the target to the nearest receiver, while this data will not.

Carries are only on designed plays. Quarterback scrambles won't count for the total number of carries in the game.