We've reached the high-floor/low-ceiling portion of this week's series, focusing on players who will be ready to go the day after being selected in the NFL Draft. (Here are the previous pieces on our All-Upside Team, All Trump Card Team and All Small-School Team.)
The majority of these players will be first-rounders, but not all of them. Chase Winovich is a guy who would have made this team a season ago, and he fell all the way to the third round in the draft before putting together a solid rookie campaign. The bust potential for the guys listed below simply isn't high because they're already that good at what they do. 
[Editor's note: Check out all of PFF's 2020 NFL Mock Drafts and NFL Draft Big Board. PFF Elite subscribers can also download the 1,100-page 2020 NFL Draft Guide.]
It's the accuracy with Burrow. Forget the age or the middling arm strength — when a quarterback can put the ball where he wants the way Burrow can, he'll be a long-term starter in the NFL. He was accurate on 65% of his targets 10-plus yards downfield — the highest we've ever charted for a QB. 
Taylor not only has a massive sample size in college, but he also has an elite athletic profile when projecting to the NFL. With 4.39 speed and a career average yards after contact of 4.24, I think his running style will work in the NFL.
Jeudy can already get off press coverage and run routes at an advanced NFL level. Similarly sized guys like Nelson Agholor and Corey Coleman busted in the league because they didn't have either of those skills. Jeudy's 1,313 yards as a true sophomore in the SEC was special. 
Blending advanced route-running with plus physical tools is a recipe for success in the NFL. Pittman's 6.96 3-cone at 223 pounds is damn good, and it shows up again and again on tape with his ability to cut on dimes. Physicality, catch radius and suddenness like that is a high-floor trio.
Pretty much everything I just said above for Michael Pittman Jr. also applies to Trautman. The only thing missing is speed, as his 4.8 will limit him downfield in the NFL. That's fine, though, because a 6.78 3-cone at 255 pounds means he'll get open on in/out breaking routes all day long underneath.
The aspect of Thomas' career profile that makes me the most sold on him: As a true freshman for the Bulldogs in 2017, he allowed 17 pressures on 351 pass-blocking snaps for a 76.7 pass-blocking grade. Without basically any of the physical or technical development that college coaching brings, Thomas was already above average compared to his peers.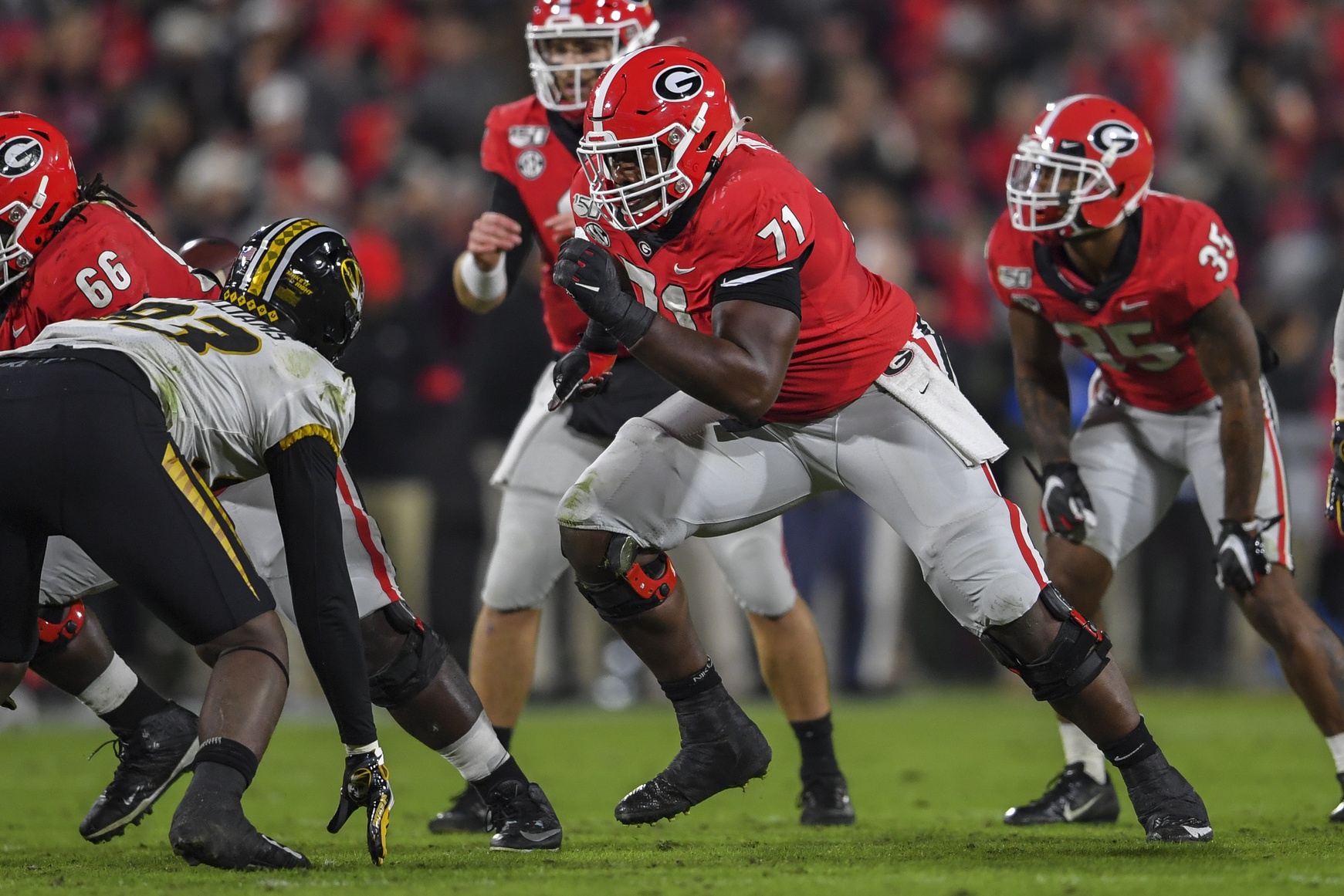 Jackson's technique is already this good. He can play in the NFL tomorrow and not look out of place in pass protection. I'm not sure how many other guys I can say that about. Of his 10 pressures allowed last season, only one came in a one-on-one pass-blocking situation.
For the same reasons outlined above for Jonathan Taylor, Biadasz looks like a safe bet in the run game projecting to the NFL. He earned run-blocking grades in the 80s for three straight seasons at Wisconsin with over 500 run-blocking snaps each year.
The LSU scheme this past season was fantastic for projecting offensive linemen to the NFL with the sheer number of empty pass pro sets they took. That's rare to see in college, but the norm in the league. So when Lewis still earned a 76.6 pass-blocking grade on 608 such pass sets, it makes us feel more comfortable about him in that regard when projecting.
The level of agility Wills has would be a minor miracle to see never translate to pass protection in the NFL. He's also not even 21 years old and earned an 82.5 pass-blocking grade this past season and a 90.5 run-blocking grade. He's not as polished as Thomas, but he can do anything you want physically.
At 6-foot-5, 326 pounds with 34 ¼-inch arms and the power Brown has displayed over the course of his career, he looks like a sure thing to at least make an impact in the running game. He earned a 91.5 grade in that regard over the past two seasons.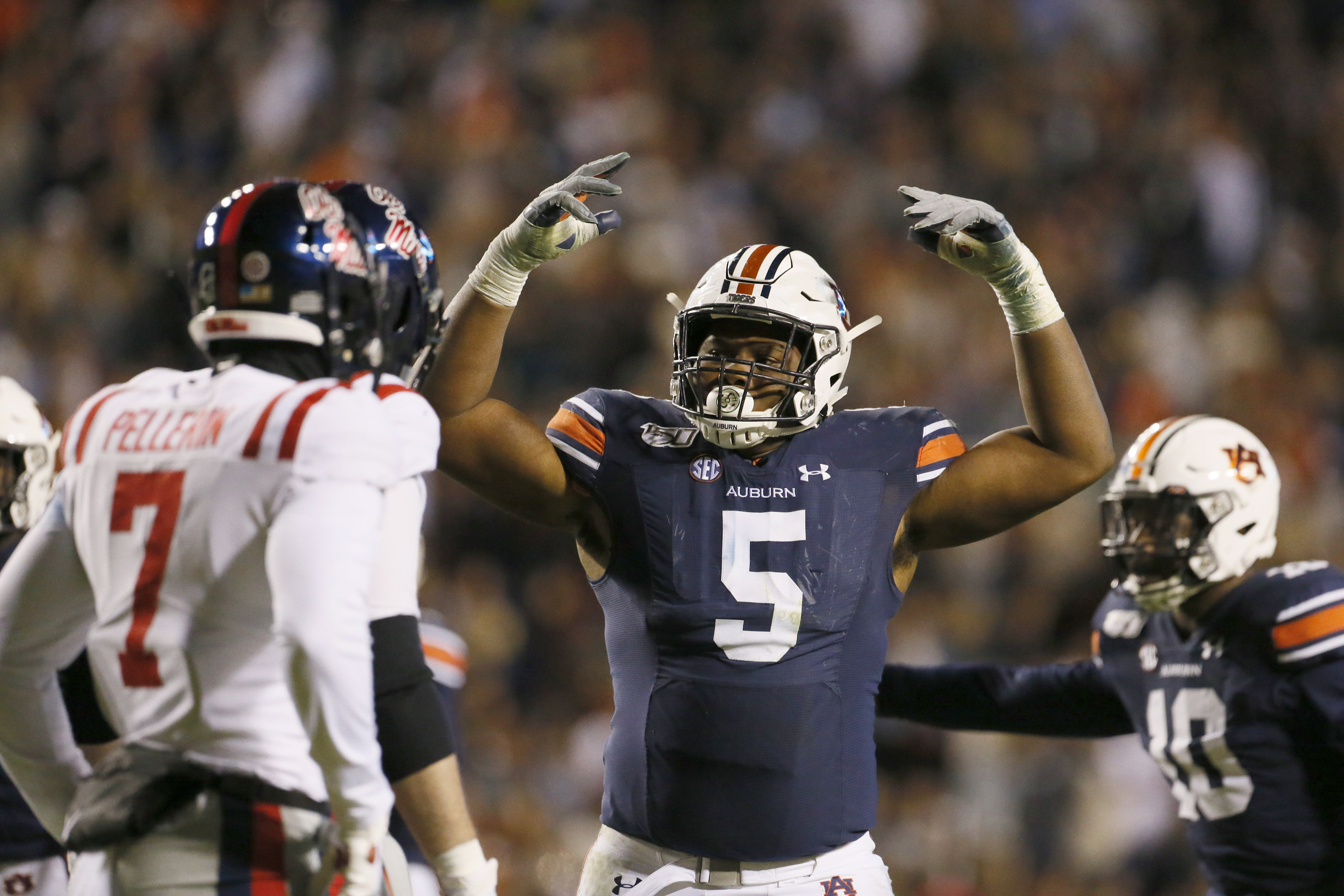 Hamilton didn't quite match Brown's run defense prowess over the past two seasons, although he was close with a 90.8 run-defense grade. Pass-rushing can be difficult to project, but run defense is a lot "safer" because physicality is far more obvious at the college level and the tools needed are simpler.
Do I even have to write this one up? We obviously haven't seen him against NFL competition yet, but I'd venture to say that he's already a top-15 edge rusher in the world. His blend of physical tools and technical refinement is rare.
This one is very much like Davon Hamilton above in that I just feel good about him being a plus run-defender. With 34 ½-inch arms at 275 pounds with well above average run-defense grades over the past two seasons, Epenesa looks like an easy projection in that regard. Will he ever be a playmaker or a pass-rusher? I have no clue, but that's the same answer I'd give for every edge after Chase Young in this class. 
He may never be a great run-defending linebacker, but with as productive as he's been in coverage with as many hats as he's worn, Simmons will make an impact in that regard in the NFL. Not breaking any news here.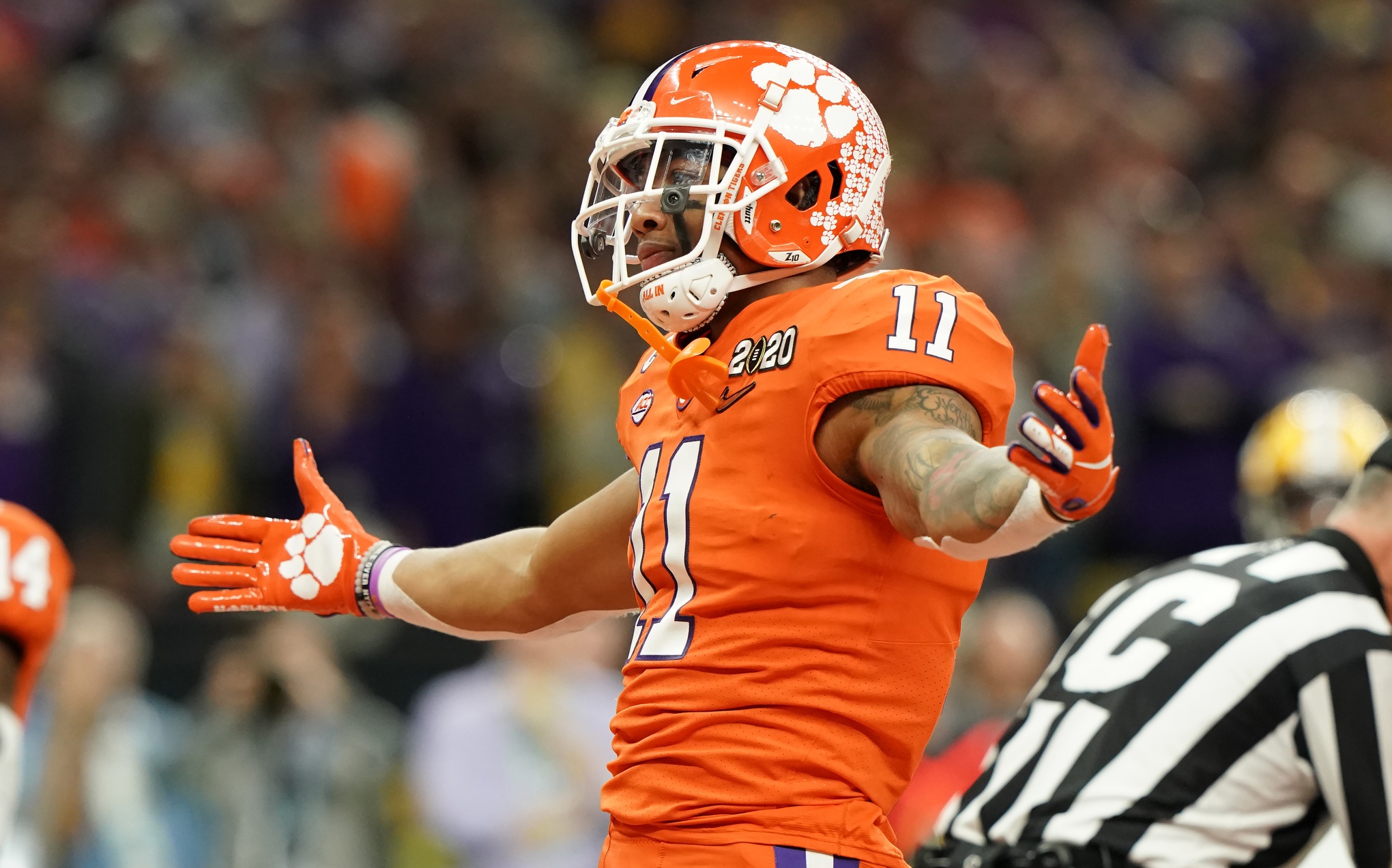 Brooks is quite easily the most advanced run defender of this linebacking class. The way he thumps between the tackles is a no-brainer to translate to the NFL, especially with 4.5 speed at 240-plus pounds. Dude is a rock.
This is yet another one where Okudah is simply too good at football right now and has too many physical tools that "busting" would be him going to a scheme that doesn't fit his skillset. He's a press corner and one that could be above average in the NFL tomorrow.
This is a bit of a curveball because at 5-foot-8, 187 pounds Robertson doesn't fit your normal definition of a "high-floor" player. That's how talented he is at the position already. He'll be a slot or safety in the NFL, and I fully expect him to excel in either role. He earned an above-average coverage grade as a true freshman before improving all the way to a 91.2 as a junior in 2019.
The way McKinney sees the game of football is so advanced that it's difficult to imagine him being anything other than a competent starter in the NFL. He may not be elite with middling physical tools, but he had grades over 79.0 in run defense, coverage and as a pass-rusher in each of the past two seasons lining up everywhere for Alabama's defense.
Stone is another player whose instincts are too special not to translate to the NFL. He's also incredibly agile despite not having straight-line speed. Even though he didn't do them at the Combine after an injury, he was reportedly under 4.0 in the shuttle and 6.5 in the 3-cone during his training. Stone earned an 89.8 coverage grade as a true sophomore for Kirk Ferentz's defense. That's special.