If you've read through the PFF Draft Guide, you've already noticed my affinity for the term "trump card." For me, that means an aspect of a prospect's game is already so darn good that I know it will translate over to the NFL. These are the guys with a the most dominant trait or skill at every position.
[Editor's note: Check out PFF's 2020 Mock Draft Hub, NFL Draft Big Board and NFL Mock Draft Simulator. PFF Elite subscribers can also download the 1,100-page 2020 NFL Draft Guide.]
QB – LSU – Joe Burrow (accuracy)
This one's not difficult to see. Burrow completed 70% of his passes in every game except the national championship this past season. Of all his attempts, 71.5% were deemed to have accurate ball placement this past season. That's over 2.0 percentage points higher than the next-closest quarterback in college football.
RB – Utah – Zack Moss (tackle-breaking)
Defenders simply bounce off Moss more than they did any other running back in this draft class. His .38 forced missed tackles per carry blew away any other Power-5 running back this past season, with Clyde Edwards-Helaire and Cam Akers tying for second at .33. It's not a one year thing, either — Moss averaged .3 forced missed tackles per attempt over the two seasons prior.
WR – Alabama – Jerry Jeudy (route running)
He is easily the most advanced route runner we've seen in the PFF College era. His ability to set up defenders with his stems and then sell his breaks is second to none. It's the reason he's PFF's top wideout in the draft and why he won the Biletnikoff Award as a true sophomore.
WR – Oregon State – Isaiah Hodgins (ball skills)
Hodgins has his limitations, but if you put the ball anywhere in his vicinity chances are he's hauling it in. The 6-foot-4 wideout had one drop on 87 catchable passes this past season and only three on 179 catchable in his career.
This is not a dynamic tight end class by any means, so finding trump cards can be a difficult task. But a 4.49 40 like Okwuegbunam ran at the tight end position can be valuable in the NFL all on its own. Whether it's on seams or crossers, the ability to outpace slower linebackers can be put to good use.
LT – Louisville – Mekhi Becton (freakishness)
If learning all the skills of playing offensive tackle were akin to running a marathon, waking up every day with the physical tools that Becton has would be like doing that marathon on a bike. Being 6-foot-7, 364 pounds with 35 ⅝-inch arms affords you a lot of leeway technically at the tackle position.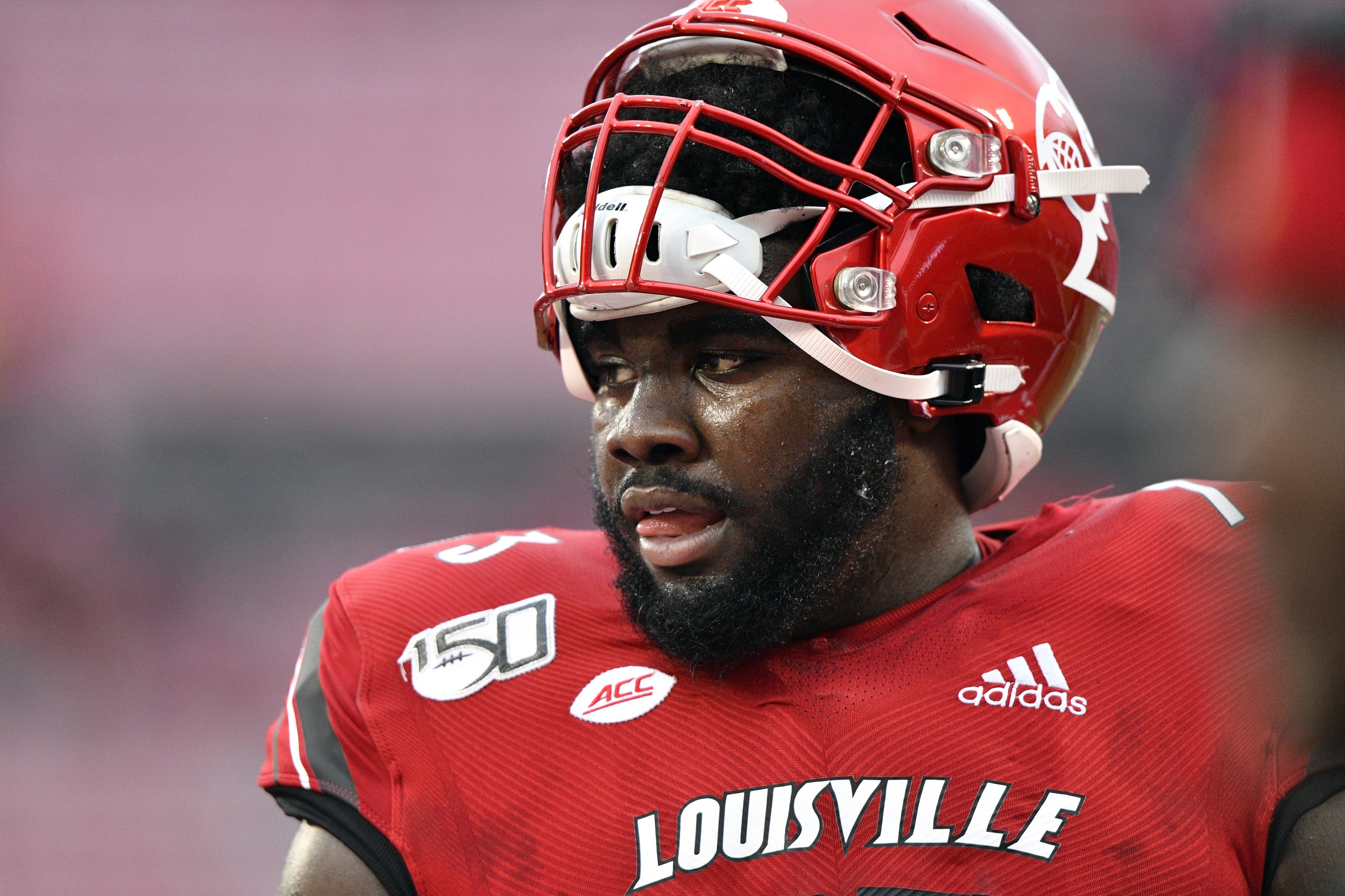 LG – Fresno State – Netane Muti (double teams)
I challenge anyone to find a rep on tape of Muti in the run game where he's the one getting going backwards. The man was built to move the line of scrimmage. That's going to play especially on double teams where locking in on the block isn't as important as simply being able to drive another human being backward is.
C – Washington – Nick Harris (quicks)
Harris' ability to fly around the football field will immediately be a value add for any team that likes to get its center on the move. Whether it's in the screen game or as a puller, Harris has movement skills that no other interior lineman in this class can match.
RG – Ohio State – Jonah Jackson (balance)
At a position where holding on for dear life is paramount, having balance like Jackson's makes life a lot easier. You'll be hard-pressed to find many reps over the past couple of seasons where Jackson ends up eating turf. That's rare with the violence of the collisions that occur in the trenches.
RT – Alabama – Jedrick Wills Jr. (picking up stunts)
There hasn't been a college tackle prospect in the PFF era who has been as agile in passing off and picking up stunts as Wills. His ability to move laterally is reminiscent of Lane Johnson's coming out of Oklahoma. That's "upside" at the tackle position far more than raw strength.
EDGE – Ohio State – Chase Young (everything)
You don't shatter the PFF pass-rushing record the way Young did without a handful of trump cards at your disposal. With Young, it's not only his freakish blend of power and athleticism, but also his advanced hand usage and pass-rushing toolbox. He's the surest thing in the draft.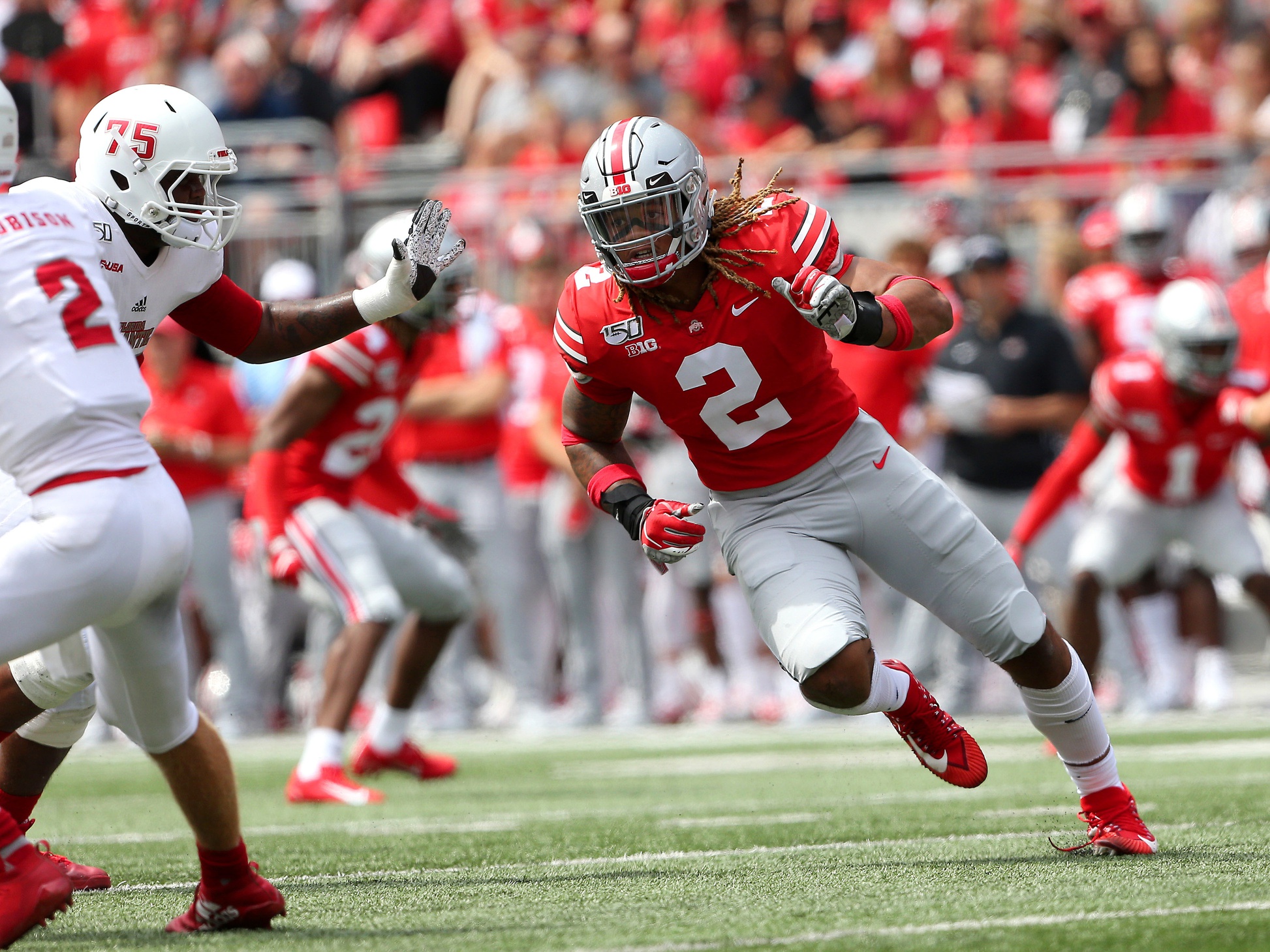 EDGE – Notre Dame – Julian Okwara (long-arm)
Between his springy get-off that saw him make Bruce Feldman's freaks list last offseason and his 34 ⅜-inch arms, Okwara was tailor-made to bull-rush at the NFL level. The encouraging thing is we've already seen him do it consistently on tape at Notre Dame even against some of the top tackles in the country.
Here's Julian Okwara bull-rushing two OTs that weigh 100+ pounds more than him (Mekhi Becton & Isaiah Wilson) in case you were wondering how explosive he is
pic.twitter.com/RoyVtqJLQG

— Mike Renner (@PFF_Mike) April 15, 2020
This one is evident pretty much every snap he plays. With 34 ¼-inch arms and an absurdly powerful upper body, Brown rag-dolls defenders left and right. It's the reason he's earned above-average run defense grades ever since his true freshman year at Auburn.
Running a 4.79 40-yard dash at 304 pounds is rare athleticism. A first step like that can create problems for opposing offenses without too much in the way of technique added. Gallimore finally saw the light switch flip this past season with a career-high 87.8 overall grade.
LB – Clemson – Isaiah Simmons (versatility)
Simmons' ability to be a plus coverage defender from just about any alignment is the defense's answer to modern motion-heavy offenses.
LB – Texas Tech – Jordyn Brooks (violence)
Whether it's as a tackler, where he missed only 16 of his 206 attempts over the past two seasons, or taking on blocks, where he earned a 91.5 run defense grade last season, Brooks plays with an un-coachable ferocity. He played over 100 snaps as a deep safety, slot corner, in the box and along the defensive line last season.
Okudah checked in at the combine a rocked up 6-foot-1, 205 pounds and measured with the longest wingspan of any defensive back in attendance. That's a physical profile created in a lab to play press-man coverage in the NFL. In 504 career press snaps, he allowed only 24-of-74 targets (36.5%) for 402 yards while forcing 16 incompletions.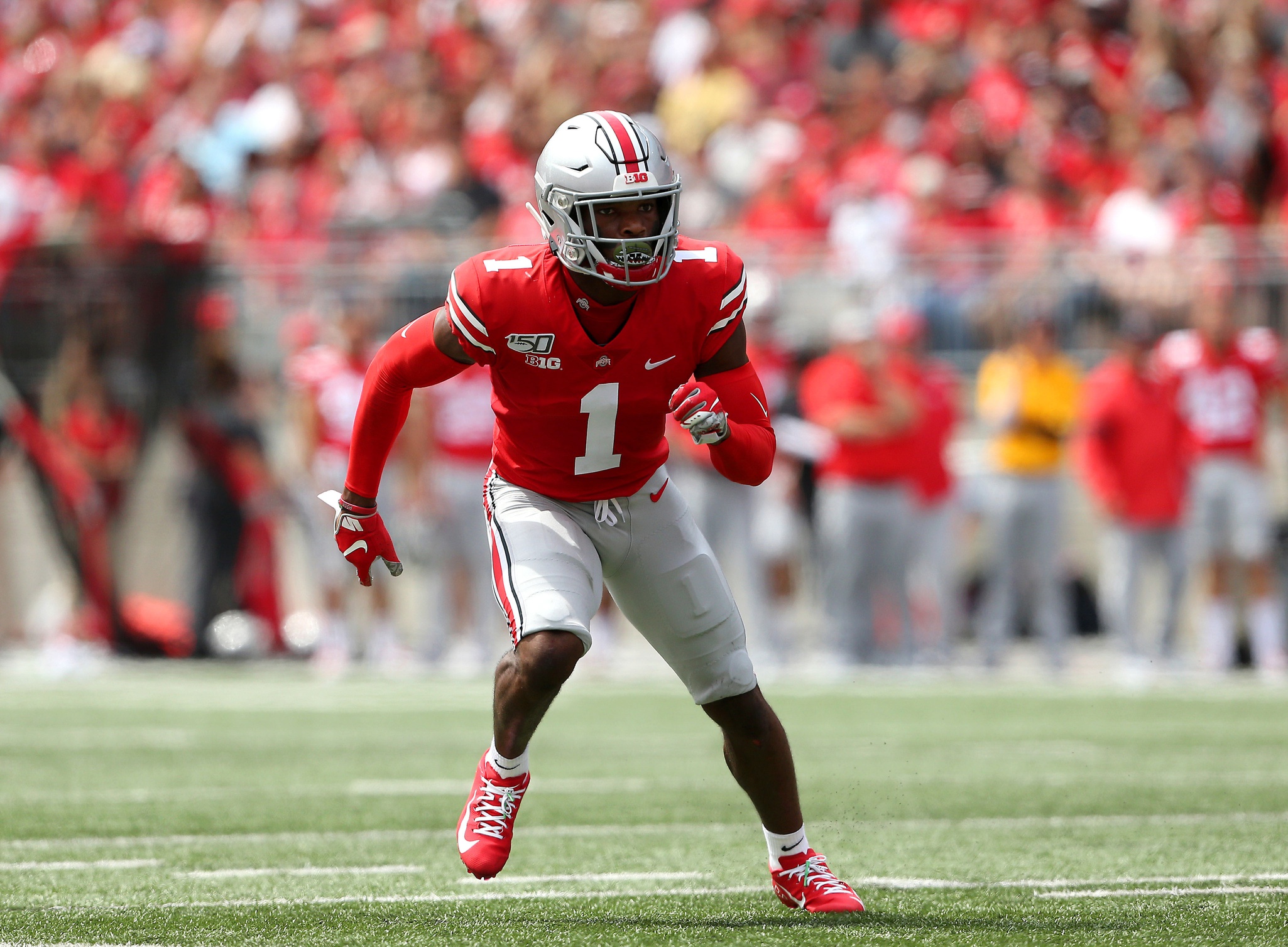 CB – Virginia – Bryce Hall (ball skills)
A wide receiver in high school, Hall brings that ball-tracking to the cornerback position in a big way. His 24.8 forced incompletion percentage the past three seasons is the second-best of any defender in the draft class.
S – Iowa – Geno Stone (instincts)
Stone sees things before they happen more often than any other safety in this draft class. That's why despite middling physical tools, he's allowed a passer rating in his coverage of only 44.0 for his career. Just watch:
.@HawkeyeFootball S Geno Stone has some of the best instincts in this class. He's got such a big vision head start on so many plays and really trusts what he sees.

Stone creates big plays with his instincts.pic.twitter.com/mMd4ZvZblv

— Austin Gayle (@PFF_AustinGayle) March 3, 2020
S – Lenoir-Rhyne – Kyle Dugger (explosiveness)
Watching Dugger attack downhill is a thing of beauty. He hits with no fear and attacks blocks like a linebacker. His 42-inch vertical, 11-foot-2 broad jump and 32 ⅞-inch arms make us think he can even play linebacker despite being only 217 pounds.