If you've followed my draft coverage at all over the years, you will know of my hatred for the word "upside." I refuse to use it without the quotation marks for the simple reason that no one actually knows what a player's true "upside" will be — I don't recall people raving about the "upside" of perennial All-Pros Richard Sherman and Antonio Brown coming out, do you?
The simple fact is that the term is too often synonymous with ridiculous athletes who aren't good at football yet. So, here you go. Here are the "upside" players with all the physical tools who have yet to grade out well for us at PFF. As a bonus, I'll tell you exactly where each player needs to improve.
[Editor's note: Check out PFF's 2020 Mock Draft Hub, NFL Draft Big Board and NFL Mock Draft Simulator. PFF Elite subscribers can also download the 1,100-page 2020 NFL Draft Guide.]
You definitely see it with Love. One doesn't simply rack up 32 big-time throws — fifth-most in the FBS — in an offense with little in the way of supporting cast without some serious arm talent. Love simply needs to improve his consistency and timing. His feet can be all over the place, and he's late to a number of throws.
Evans has a home-run hitting ability with 4.4 speed, but his play strength has to improve. He was chopped down so easily by arm tackles because there's not much to his lower half. He broke only 50 tackles on 256 carries this past season.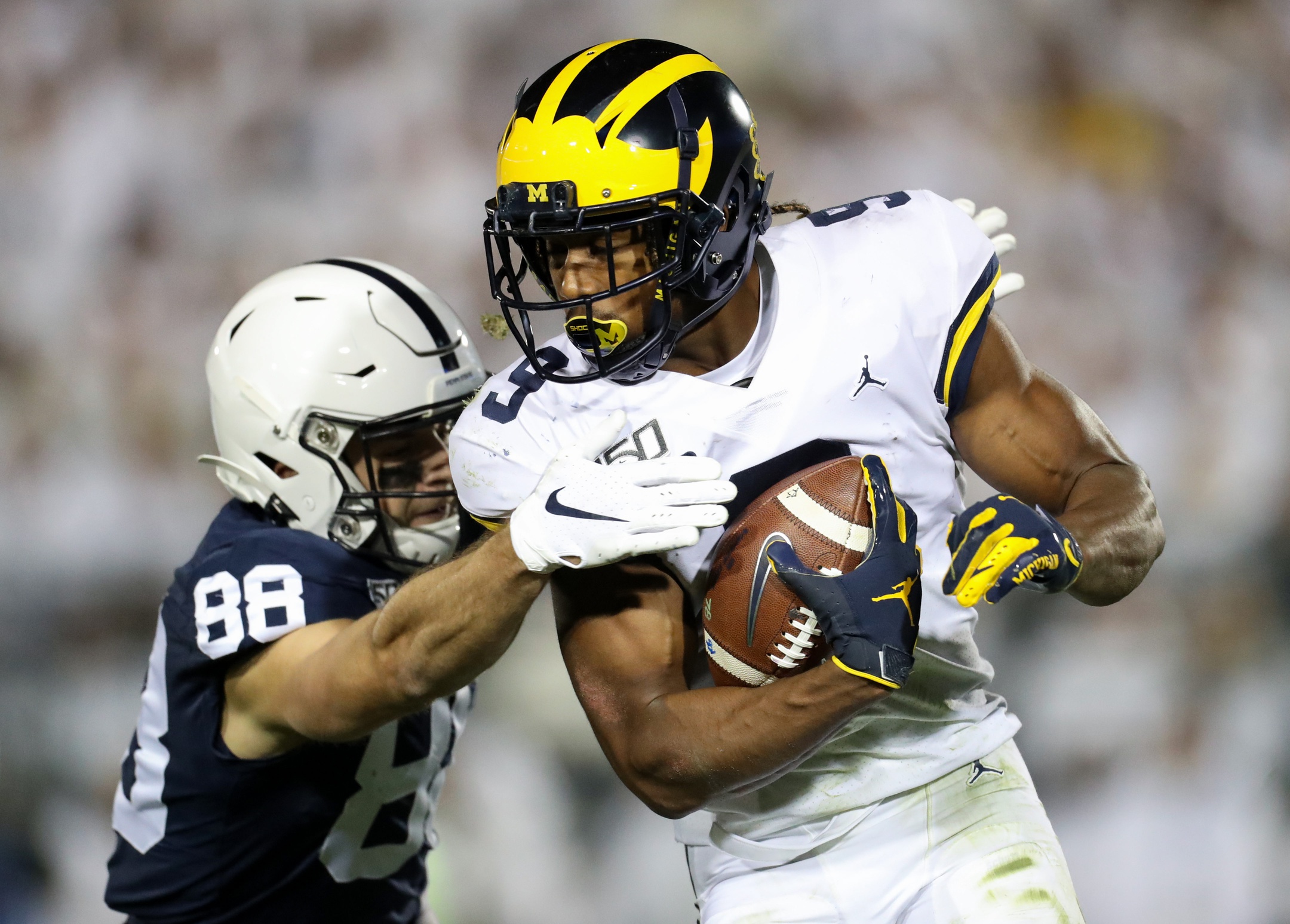 Peoples-Jones is an explosive athlete who can go up and get it with the best of them. He needs to add some shake to his game, though. He's not got much twitchiness laterally and struggles to get off the line.