NFL Draft News & Analysis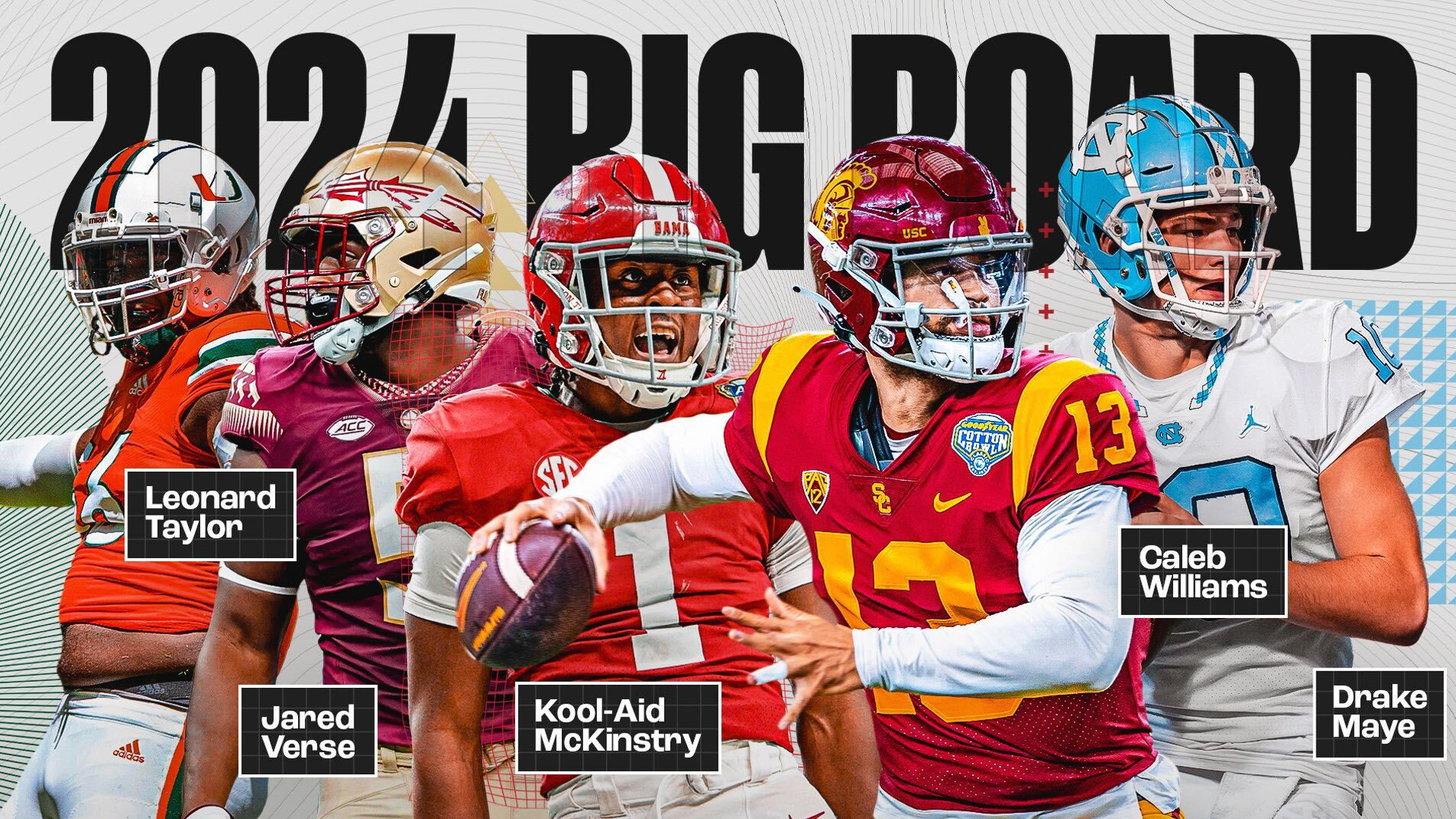 The preseason 2024 NFL Draft big board, which has USC quarterback Caleb Williams at No. 1 and Ohio State wide receiver Marvin Harrison Jr. at No. 2.
Miami Hurricanes QB Tyler Van Dyke is the highest-graded quarterback in the nation after three weeks of play, but Colorado's Shedeur Sanders isn't too far behind.
by Mitch Kaiser •
12 hours ago
The first 2024 NFL Mock Draft of the college football season is here. Caleb Williams and Marvin Harrison Jr. go at Pick Nos. 1 and 2.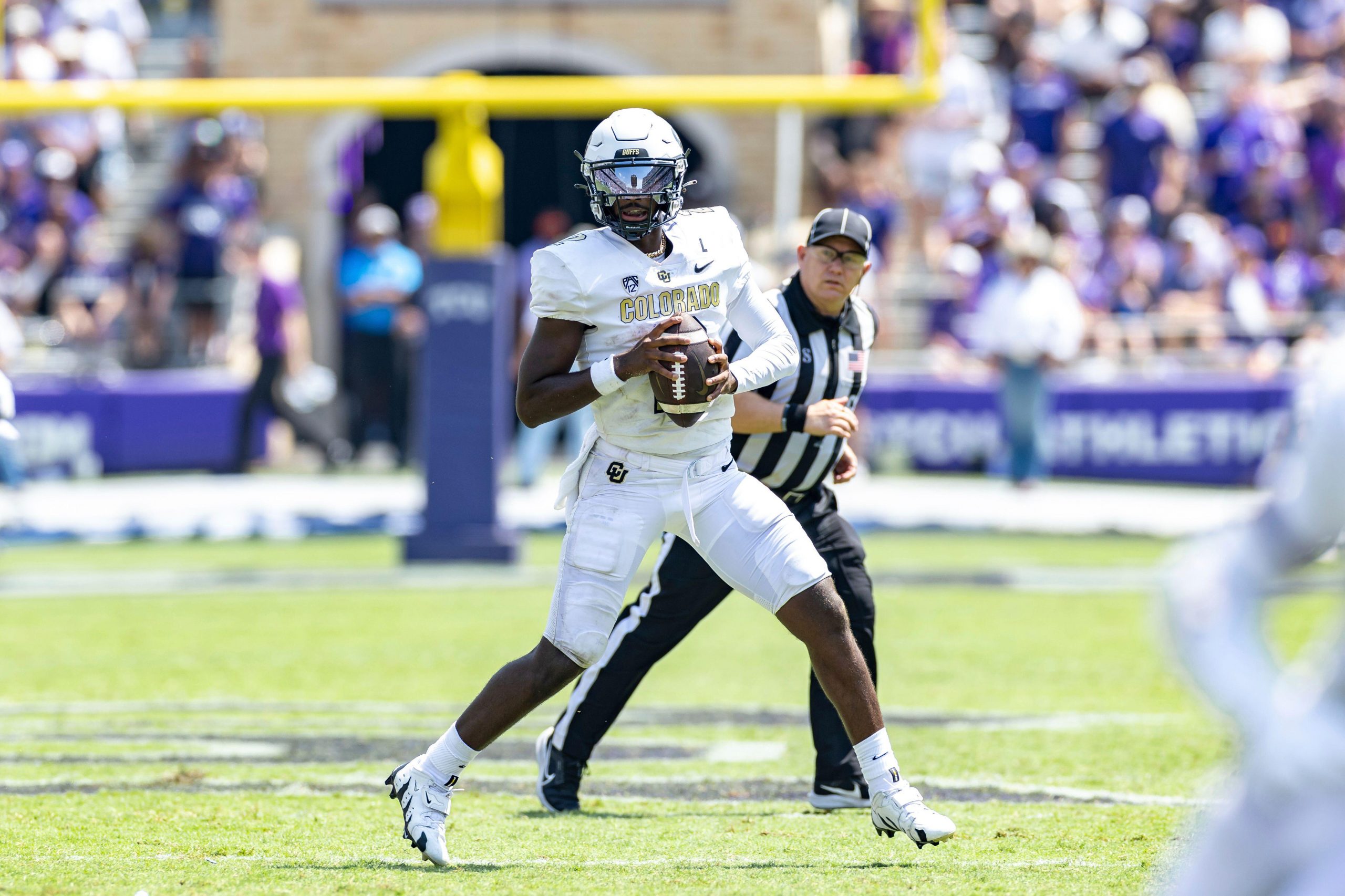 Although we are only three weeks into the 2023 college football season, a handful of 2024 NFL Draft prospects are already outplaying their preseason big board ranks.
Tue, 19 Sep 23 13:05:26 +0000
Jayden Daniels and Drake Maye have intriguing matchups that could impact their early draft stock, while Western Kentucky wide receiver Malachi Corley could leap up the PFF big board with a big week against the Ohio State Buckeyes.
Sat, 16 Sep 23 12:17:12 +0000
Live picks, grades and reaction to the 2023 NFL Draft.

250+ three-page scouting profiles - advanced stats, 3-year grades, player comps, combine data and Senior Bowl grades - for the 2023 draft class.

Available with

PFF's Big Board for the 2024 NFL Draft offers three-year player grades, combine measurables, position rankings, and in-depth player analysis for all of the top draft prospects.

Available with

Our exclusive database, featuring the most in-depth collection of NCAA player performance data.

Available with
PFF NFL Draft News & Analysis
PFF brings you in-depth analysis for the NFL Draft, including college player grades, prospect profiles, and rankings.