• Dolphins' dynamic pair headlines the top 10: Tyreek Hill (No. 1) and Jaylen Waddle (No. 6) have elevated Miami's offense to unprecedented heights this season.
• Justin Jefferson, Stefon Diggs round out top three: Both have a case to be the No. 1 receiver in the NFL this season.
Estimated Reading Time: 9 mins
---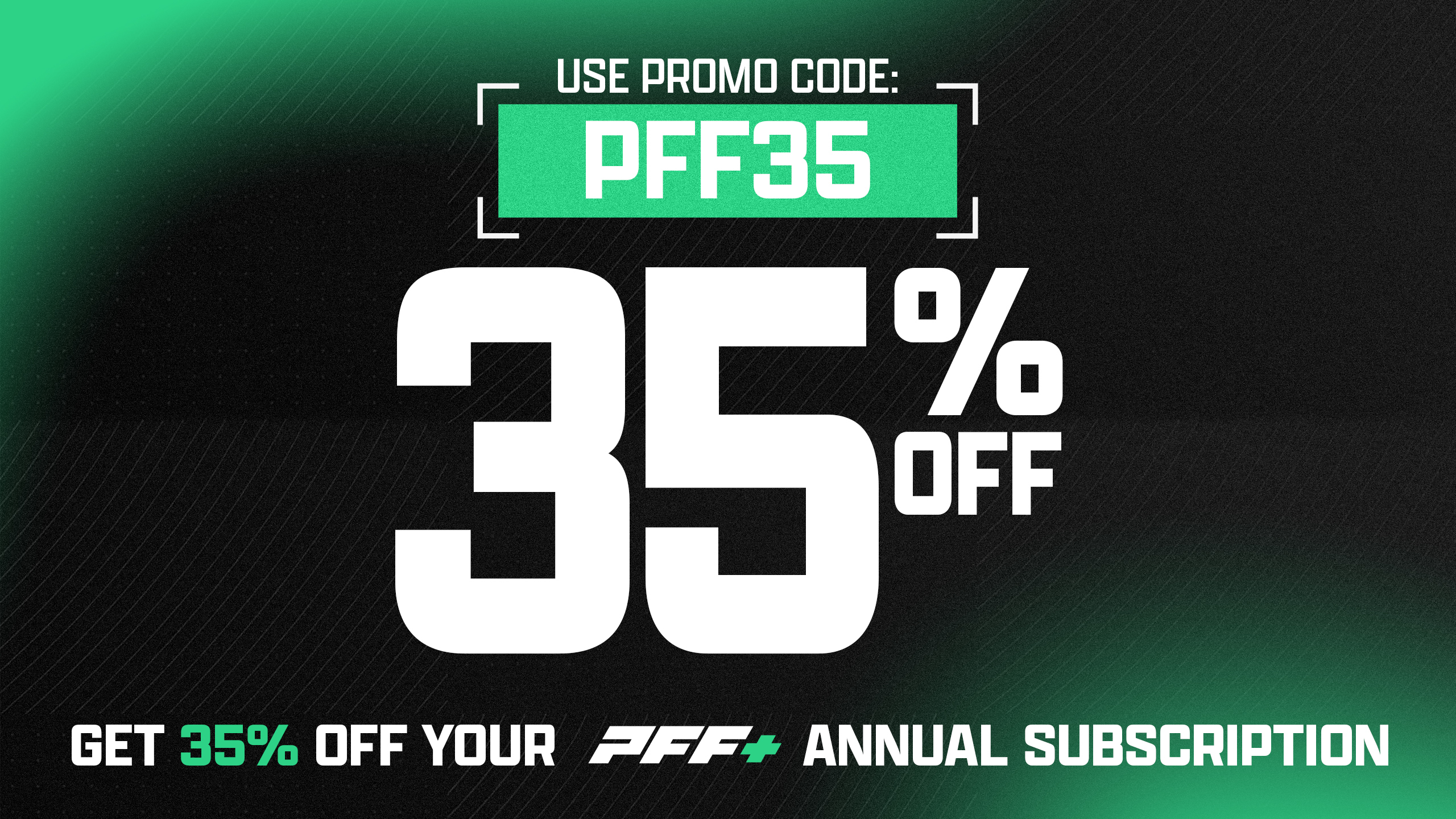 Hill leads the NFL in receiving yards (1,148) and has completely transformed Miami's offense. He also leads the league in yards per route run (3.61) by quite a significant margin. He's not a complete receiver like Justin Jefferson or Ja'Marr Chase, but he is the most dangerous one due to his overwhelming speed and quickness. No receiver in the NFL is having a better and more impactful season than Hill.
You could easily argue that Jefferson should be No. 1 on this list and you might be right. He's having another phenomenal season, leading the league in contested catches (14). He also has the second-most receiving yards in the league after Week 11 (1,093) and should finish the campaign with well over 1,600 receiving yards once again. 
Week in and week out, Diggs finds a way to make big plays when the Bills need them. He's already over 1,000 yards on the season and is third in the NFL in touchdown receptions (eight). Plus, quarterbacks have a 133.8 passer rating when targeting Diggs, which is the highest in the NFL among all receivers. Diggs might be the best pure route-runner in the league, and he is a perfect fit with Josh Allen in Buffalo.
For anyone who thought Adams was just a product of Aaron Rodgers in Green Bay, that has proven to be wrong this year. Adams is having a monster season in Las Vegas, as he ranks second in the NFL in touchdown receptions (10). He's now put together three straight games of at least 125 receiving yards and a touchdown, and he torched Patrick Surtain II and the Broncos in Week 11. Adams is on pace to have another 1,400-yard season and 14-plus touchdowns. 
Philadelphia's addition of Brown this offseason has helped unlock their passing game. He's the fifth-highest-graded receiver on the season and is averaging an absurd 16 yards per reception. While he doesn't get the same target volume as Tyreek Hill, Davante Adams or Justin Jefferson, he's one of the NFL's most efficient and explosive receivers. 
Hill is the No. 1 receiver on our list, but Waddle is having another fantastic season in Miami. He ranks fifth in the NFL in receiving yards (878) and second in yards per reception (17.2). He's also third in yards per route run (2.74), as he's absolutely dynamic in space. There is no better one-two punch at wide receiver than Hill and Waddle. 
It's very likely that Kupp won't return this season after suffering a high ankle sprain in Week 10. But he was on pace for another incredible season with the Rams. Kupp totaled 819 yards in nine games and still leads the NFL in yards after the catch (426). While he won't be able to replicate his season-end numbers from last year, Kupp is still one of the NFL's best and most reliable receivers. 
Samuel remains the NFL's best receiver after the catch. This year, he's averaging 9.5 yards after the catch per reception, which blows away any other receiver with at least 50 targets. The next closest is Jerry Jeudy at 7.1 yards after the catch per reception. Plus, Samuel has added in 202 yards and two touchdowns on the ground, totaling 670 yards in nine games this season. Missed time due to injury is the only reason he's not higher on this list. But this is still one of the NFL's best and most explosive players with the ball in his hands. 
In terms of pure talent, you can make a case that Chase should be at the top of this list. He might be the best pure receiver in the league, but he's been a bit too up-and-down this season. He's dealing with a hip injury right now, but the expectation is that he should return sometime in December. He was beginning to take off in his last two games prior to the injury (262 yards, four touchdowns and two 80.0-plus game grades).
Lamb has taken over the No. 1 receiving job in Dallas and has put together a stellar season despite playing five games with Cooper Rush at quarterback. The Cowboys have done a good job of moving him around this season, as 58% of his routes have come from the slot. Look for Lamb to have some massive performances over the next two months with Dak Prescott at the helm of a red-hot Dallas offense.
The Browns made the trade of the offseason, stealing Cooper away from the Cowboys for just a fifth-round pick. He is a perfect fit in this offense and is on pace to have one of the best seasons of his career. He's already scored seven touchdowns this season, third-most among all receivers, and his 13.6-yard average depth of target would be a career high. Don't be surprised if Cooper is even more efficient and productive once Deshaun Watson returns to the field in Week 13. 
The rookie receiver class is off to a fantastic start, and the best player of that group has been none other than Chris Olave. Despite playing with three different quarterbacks, Olave has already totaled 760 receiving yards and three touchdowns. He's averaging 2.48 yards per route run, which is the seventh-best figure among receivers. The Saints gave up a fortune to select Olave, and it's not hard to see why. He's one of the most NFL-ready receivers to enter the league in some time. 
All Terry McLaurin does is produce. And it doesn't really matter who is at quarterback, because he gets open and makes spectacular plays. He has the seventh-most receiving yards (792) among receivers and is tied for fourth in the NFL in contested catches (11). McLaurin remains one of the league's most consistent and underrated wideouts.
St. Brown was limited by an injury earlier in the season, but he's back to being one of the league's best slot receivers. He ranks sixth in the NFL in yards per route run (2.49) and is the seventh-highest-graded receiver through Week 11. It's hard not to be impressed with the way he's played and developed this season with the Lions. 
Metcalf's overall numbers are down this season, as he's totaled just 581 yards through 10 games. But he is still among the league's most dynamic and physically imposing receivers — one of 11 to have hauled in 10 or more contested catches. Metcalf isn't the most well-rounded receiver, but he is among the best deep threats in the NFL. Don't be surprised if he has a big second half of the season coming off the team's Week 11 bye. 
Ja'Marr Chase missing time with a hip injury has put more on Higgins' plate. And over the past few weeks, he's really stepped up in a big way. Against the Steelers in Week 11, he caught nine passes for 148 yards on 13 targets while the Bengals moved him all around the formation. He earned a season-high 89.1 game grade for the performance. Higgins is having another phenomenal season and is among the best WR2s in the NFL.
Russell Wilson to Tyler Lockett was one of the NFL's best QB-WR pairings over the past five seasons. So, it was only natural to think Lockett's play and production would dip with a new quarterback. But that has yet to be the case. Through 10 games, he's racked up 641 yards and five touchdowns. Seattle quarterbacks have a 110.6 passer rating when targeting Lockett, which is the 11th-highest figure in the NFL. 
All of the Buccaneers' injuries at wide receiver this season have meant more work for Mike Evans in the passing game. He's done a nice job of keeping the offense afloat, totaling 671 yards and three touchdowns in nine games. Evans isn't scoring touchdowns at the rate we've seen over the past two seasons, but his size and catch radius still make him one of the league's better receivers.
It took until Year 3, but Aiyuk is finally breaking out in San Francisco. He is generating a 124.8 passer rating when targeted, the third-best in the NFL among qualifying receivers. Aiyuk is PFF's 10th-highest-graded receiver on the season, as he's developed into a fantastic player opposite of Deebo Samuel. 
The Jaguars shelled out a huge contract to Kirk in the offseason, and it's now looking like a shrewd move. He is such an upgrade over the rest of the receivers on the roster, already having 35 first-down receptions. Quarterback Trevor Lawrence has a 110.6 passer rating when targeting Kirk, which ranks 12th-best among all qualifying receivers. He may not be a true No. 1 receiver, but Kirk was a much-needed addition to the Jacksonville offense.
Despite very shaky and inconsistent quarterback play, Garrett Wilson is emerging as a star in New York. The rookie has already forced 12 missed tackles this season, the fourth-most among receivers. He's also already gone over 90 receiving yards three times. Now, it's time for the Jets to find a quarterback who can get him the ball more often and on target.
Smith is now the No. 2 receiver in Philadelphia with A.J. Brown dominating, but that's a role he is suited to play exceptionally well. Quarterback Jalen Hurts has been incredibly efficient targeting Smith this season, generating a 115.3 passer rating when doing so.
Pittman has managed to find a way to be productive in Indianapolis despite less-than-ideal quarterback play. He's dropped only two passes on 90 targets this season as the Colts have forced him into a bigger role. His average depth of target has fallen significantly (6.9 yards) due to his quarterback play, but he's still been able to average over 10 yards per catch this season.
Hopkins missed the first six games of the season due to a suspension, but he's been lights-out since his return. In five games, he's already caught 45 passes — including a whopping 10 contested grabs — for 487 yards and two touchdowns. He's been able to be productive with both Kyler Murray and Colt McCoy throwing him passes, again showing that his skill set is quarterback-proof. With four games of 90 or more receiving yards already, Hopkins deserves a spot on this list.
It's been another tough season for Moore in Carolina, as the Panthers once again can't figure out their quarterback situation. As a result, Moore's numbers have dropped significantly and he is on track to earn a career-low PFF grade. He's totaled just 502 yards and three touchdowns. Still, he's incredibly talented and the only receiver who is worth doubling in Carolina. For that reason alone, he deserves to make the top 25.