The first wave of NFL free agency has nearly come to a close, and there are still many talented players left on the open market.
---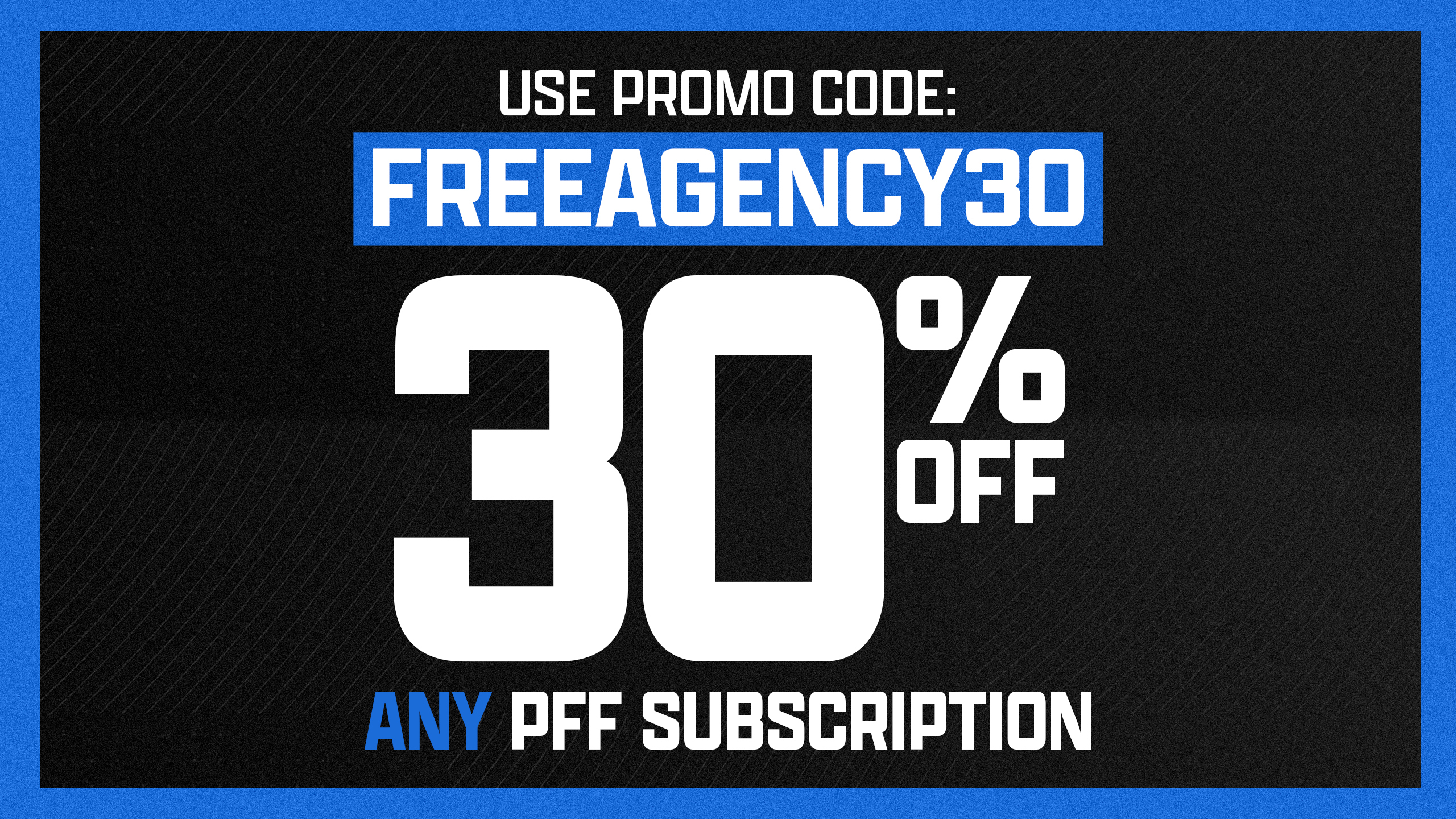 Click here for more PFF tools:
Draft Guide & Big Board | Mock Draft Simulator
Dynasty Rankings & Projections | Free Agent Rankings | 2022 QB Annual
Player Grades
---
One catch: The best ones are over 30 years old. Expect them to get scooped up soon.
Keep reading for answers to your questions about free agency, the 2022 NFL Draft and more.
I'm not sure if I'd say the Buffalo Bills are being negligent, as they're still checking in on outside cornerbacks while there are some good players at the position still available.
They could do a lot worse than available players such as Stephon Gilmore, Steven Nelson, Donte Jackson, Patrick Peterson, Rasul Douglas, Joe Haden and Mike Hughes.
The Patriots are still looking at cornerbacks as well. It feels like there are some bargains to be had with the free agents listed above.

One more note on the Bills: With Cole Beasley released, I wouldn't be surprised if they check in on free-agent slot wide receivers, and Jarvis Landry is a name to watch. This draft is loaded with wide receivers as well, which seems to be hurting the free-agent market overall.
After Baker Mayfield released his statement thanking Cleveland fans for embracing him earlier this week, one source predicted Mayfield would wind up with the Indianapolis Colts while Jimmy Garoppolo would be traded to the Cleveland Browns.
Mayfield formally requested a trade on Thursday. We'll see if Cleveland appeases him and moves on.
I'm pretty surprised by how the Dallas Cowboys' offseason has gone so far. When they traded wide receiver Amari Cooper, I expected them to retain wide receiver Michael Gallup, tight end Dalton Schultz, defensive end Randy Gregory and potentially re-sign wideout Cedrick Wilson as well. They re-signed Gallup and franchised Schultz but lost Gregory and Wilson and are releasing offensive lineman La'el Collins as well. 
The Cowboys have loads of salary cap space, so that's not preventing them from making moves. There are still good players left in free agency, including edge defenders such as Jadeveon Clowney, Melvin Ingram, Justin Houston and Jerry Hughes. Maybe they load up on the over-30 guys who are still floating out there.
---
Related content for you:
Treash: The Indianapolis Colts should be open to trading for Baker Mayfield via Anthony Treash
---
The New England Patriots spent a historically rich amount in free agency last offseason, and I don't think anyone in the know expected them to do the same this offseason.
At this point, I think the Patriots are trying to preserve some compensatory picks in 2023 by not signing any big-name free agents. I wouldn't be shocked if they dip back into the free-agency pool if prices continue to drop, however. I also think they could show interest in some players who were released — such as Julio Jones and a name below — and don't count against the compensatory pick formula.
I understand Patriots fans are getting impatient. I would simply say don't hold your breath for anything major. If they do pull off a big trade or signing, then it will be a pleasant surprise.
The Patriots were interested in 2019 when Beasley was a free agent. Then again, they also liked Adam Humphries in 2019 and haven't revisited that in ensuing years.
The Patriots could use Beasley in the slot, but that would create a logjam at wide receiver with Nelson Agholor, Kendrick Bourne and Jakobi Meyers already on the roster. Then again, later in his career, the Patriots essentially used Danny Amendola as a third-down specialist. There are ways to mix in four wide receivers: New England even did it last year with N'Keal Harry as a blocking option.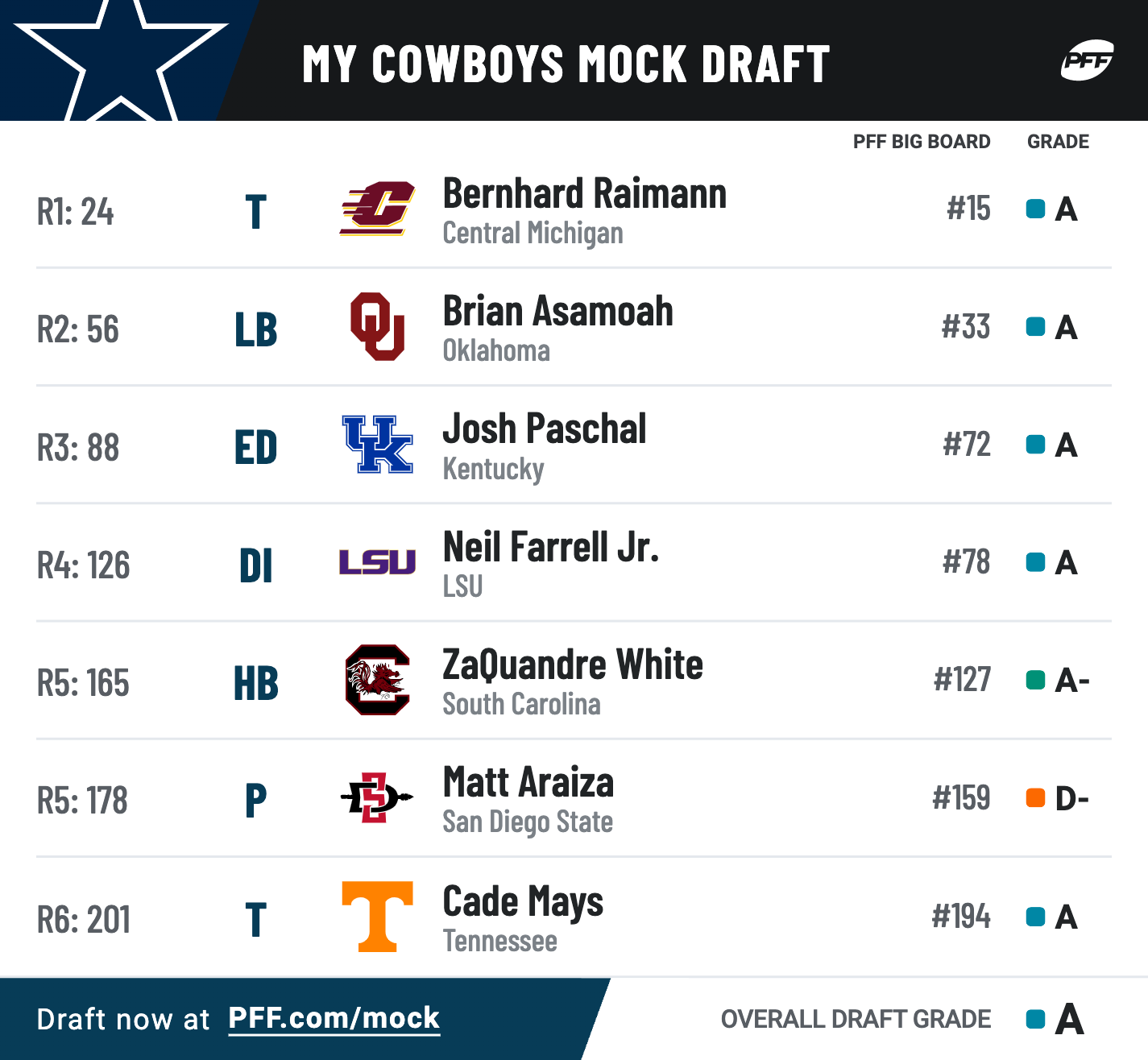 I expect Garrett Wilson to be the top wide receiver taken in the 2022 NFL Draft. That's not rock-solid or anything, but I know he's really impressed teams in interviews while being uber-talented.
So, my question is whether Wilson will actually be there at No. 11 overall, which I'm not sure about at this point.
I wrote about the tight ends in the 2022 NFL Draft last week, but here's how I expect them to come off the board, according to one tied-in source.
Dulcich will likely be drafted in the middle of the second round while the rest of those players will likely come off the board in the second, third and fourth rounds.
Otton would likely be ranked higher if he didn't suffer a foot injury during the 2021 season. There are some concerns about Texas A&M tight end Jalen Wydermyer's hands and Coastal Carolina tight end Isaiah Likely's speed and size. Both Wydermyer and Likely are probably Day 3 picks.
It's a deep draft, but because it lacks an obvious quarterback at the top, it's being underrated a little bit.
It's strong near the top with edge defender Aidan Hutchinson and the offensive tackles. The middle of the first round is strong with the pass-rushers, wide receivers and defensive backs, and there are players who won't get selected at all who might be fifth- or sixth-round picks in other drafts. That's because so many players are entering this year's draft after being given an extra year of eligibility due to COVID.
---
2022 NFL Draft position rankings:
Top 10 players at every position
QB | RB | WR | TE | iOL | OT | DI | EDGE | LB | CB | S
Keep it on PFF to find out.