PFF analyzes every single player and every play for every game. And in addition to utilizing the resulting premium stats and player grades, watching hours and hours of film helps to paint a complete picture of a player.
With that in mind, below is the 2021 All-Collinsworth Team — a list of the top NFL players from the 2021 NFL season, from my perspective. 
Click here for more PFF tools:
Rankings & Projections | WR/CB Matchup Chart | NFL & NCAA Betting Dashboards | NFL Player Props Tool | NFL & NCAA Power Rankings
Best Bets Tool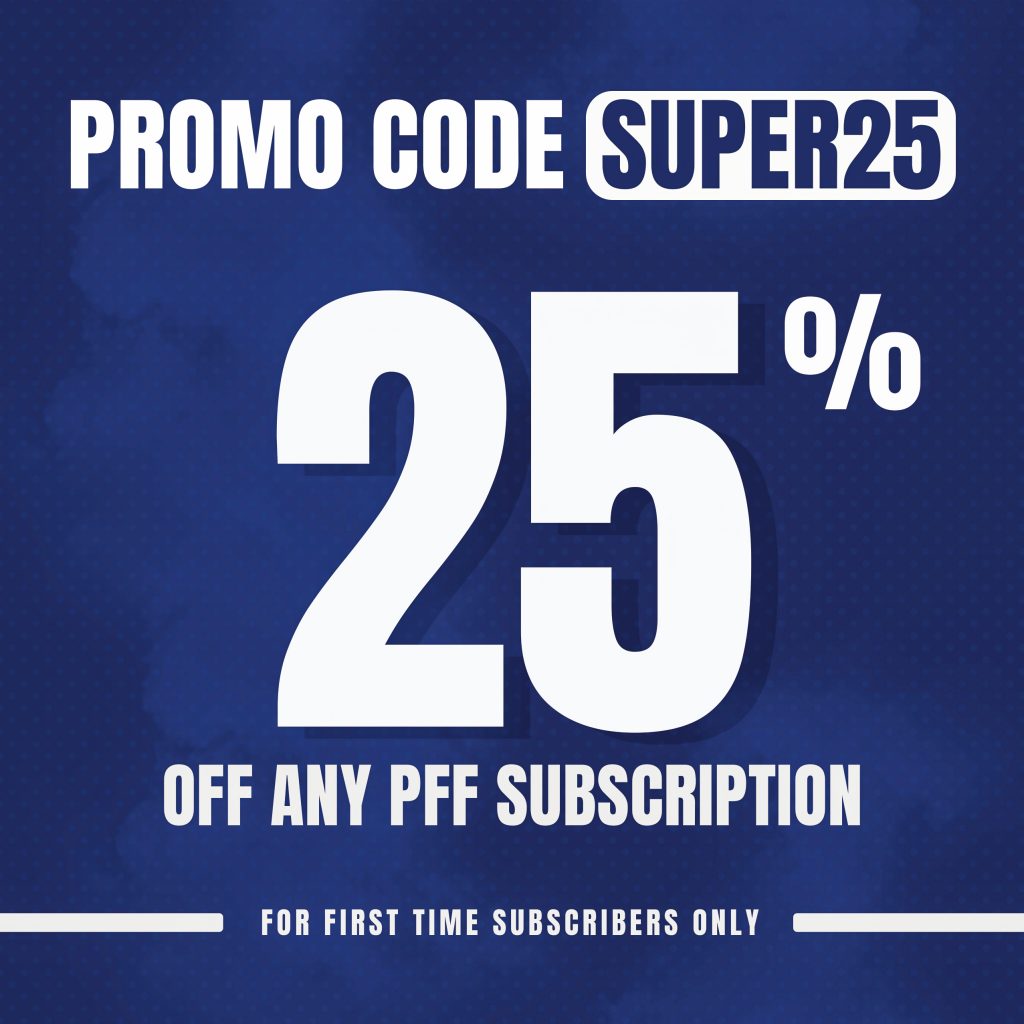 OFFENSE
Quarterback 
Despite taking more sacks than any other quarterback, Burrow was the league's highest-graded passer through the first 21 weeks of the year, and he also led the NFL in completion percentage and yards per attempt in the regular season. He is the Comeback Player of the Year, and rightfully so. I could not have been more impressed with a young signal-caller.
Honorable Mentions:
Brady led the league in PFF wins above replacement, threw for almost 6,000 yards (including playoffs) and got the Buccaneers their first division title since 2007. He retires with 63.59 wins above replacement during the PFF era (2006-2021) — a record mark.
The presumptive league MVP, Rodgers ranked third in PFF passing grade and had the fewest interceptions (four) and turnover-worthy plays (13) among full-time starters.
---
Running Back
Taylor led the league in rushing yards (1,811), and if we only counted his rushing yards after contact (1,272), he would have still been the NFL's second-leading rusher. Taylor also led the league in yards rushing on perfectly blocked and not-perfectly blocked runs.
Honorable Mentions:
Chubb might be the best pure runner in all of football. He finished third in the NFL on yards gained on plays that were not perfectly blocked (616) but averaged 4.4 yards on such carries. The shortlist of good running backs who didn't average 4.4 yards per attempt on all carries this year is as follows: Derrick Henry, Joe Mixon, Najee Harris, Elijah Mitchell and Antonio Gibson.
Ekeler ranked second in the NFL this year in PFF WAR among running backs, scoring 12 rushing touchdowns and eight receiving touchdowns despite touching the ball only 276 times.
---
Wide Receiver
Kupp was the most valuable wide receiver in the NFL this year (0.83 WAR), and he had one of the best statistical seasons of all time at the position. Quarterback Matthew Stafford recorded a 127.7 passer rating when throwing to Kupp, and the wideout forced 29 missed tackles on his catches this year.
Adams ranked second among wide receivers this year in PFF WAR (0.78), and quarterback Aaron Rodgers put up a 116.6 passer rating when throwing his way.
Jefferson finished third in WAR among wide receivers this year (0.60), generating 75 first downs on 109 catches for the Vikings.
Honorable Mentions:
Chase was the fifth-most valuable wide receiver in the NFL this year, and it's really hard to imagine the Bengals in the Super Bowl without him. After a mid-season lull that saw him fail to eclipse 80 yards each week from Weeks 8 to 15, he finished the season with a bang, tallying over 100 yards in four of his final five full games.
It's hard to quantify the Lamar Jacksons and the Deebo Samuels of the world. We simply haven't seen someone from the wide receiver position run as well or as often as Samuel has while still putting up 1,400 yards receiving. The only ding for him was 12 drops.
The Chiefs offense went as Hill went in 2021, and he was the fourth-most valuable wide receiver in football. Defenses tried to take away his deep speed, resulting in his average depth of target dropping by over two yards from 2020, but he responded by catching 23 more passes to help the Chiefs find their legs in the latter part of the season.
---
Tight End
Andrews took Travis Kelce's crown this year as the most valuable tight end, earning a 91.0 receiving grade despite injuries and inconsistencies at the quarterback position in Baltimore.
Honorable Mentions:
Kelce's 23 missed tackles forced on receptions this year led tight ends, and while the future Hall of Famer wasn't quite as dominant as in other years, he came up big when it mattered, racking up 90-plus yards in each of Kansas City's three playoff games. He also finished the year with seven straight games with a touchdown.
Shultz snuck up on people this year, turning 108 targets into 897 yards receiving. He's due for a payday. He was the third-most valuable tight end in football this year, per PFF WAR.
---
Offensive Tackle
You could make the case that Williams was the best player in football this year. He accounted for almost twice as much WAR (0.64) as the next best tackle in 2021.
The Buccaneers really missed Wirfs in the playoffs against the Rams. The second-year player put up the fourth-highest WAR mark this year among tackles. He also finished with the highest pass-blocking efficiency on true pass sets this year.
Honorable Mentions:
Smith missed some time this year, but he posted the second-best overall grades among tackles (91.4), and the Dallas offense was very good as a result.
Slater was the third-most valuable tackle in the NFL as a rookie. He did slow up down the stretch, much like the Chargers overall, with only two games above a 70.0 grade after Week 12.
After unseating first-rounder Andre Dillard for good, Mailata ranked second in PFF WAR this year among tackles.
---
Offensive Guard
Bitonio was one of the best players in the NFL this year, accounting for 0.68 WAR, which was the most among guards. He gave up just 17 pressures across 600-plus pass-blocking snaps, only four of which were sacks or quarterback hits.
Martin was wonderful again in 2021, earning 0.55 WAR, which ranked third among offensive linemen. Among guards, he ranked first in overall grade among guards (93.9), first in run-blocking grade (92.8) and second in pass-blocking grade (88.7).
Honorable Mentions:
Teller himself was the fifth-most valuable offensive lineman in football, giving Cleveland one of the more sturdy pairs of guards in the NFL. His 88.4 run-blocking grade ranked fourth among guards.
The Patriots have two great guards, and Mason was able to have his best season, earning the seventh-most WAR among offensive linemen this year. He capped the season with an 85.2 overall grade, the fifth campaign of his career in which he topped an 80.0 mark.
---
Center
Humphrey was the most valuable center in the NFL as a rookie (0.54 WAR). And on an offensive line that added Joe Thuney and Orlando Brown Jr., Humphrey was the unit's best player. His 91.4 regular-season grade is the highest earned by a rookie offensive lineman in the PFF era (since 2006).
Honorable Mentions:
Kelce's 89.4 run-blocking grade helped the Eagles, who switched from a pass-first team to a run-first team midway through the season, reach the playoffs despite a bad cap situation and a second-year, second-round quarterback.
Linsley allowed 10 pressures all season and was the third-most valuable center in all of football, per PFF WAR. He also graded out above 85.0 for the second straight season.
---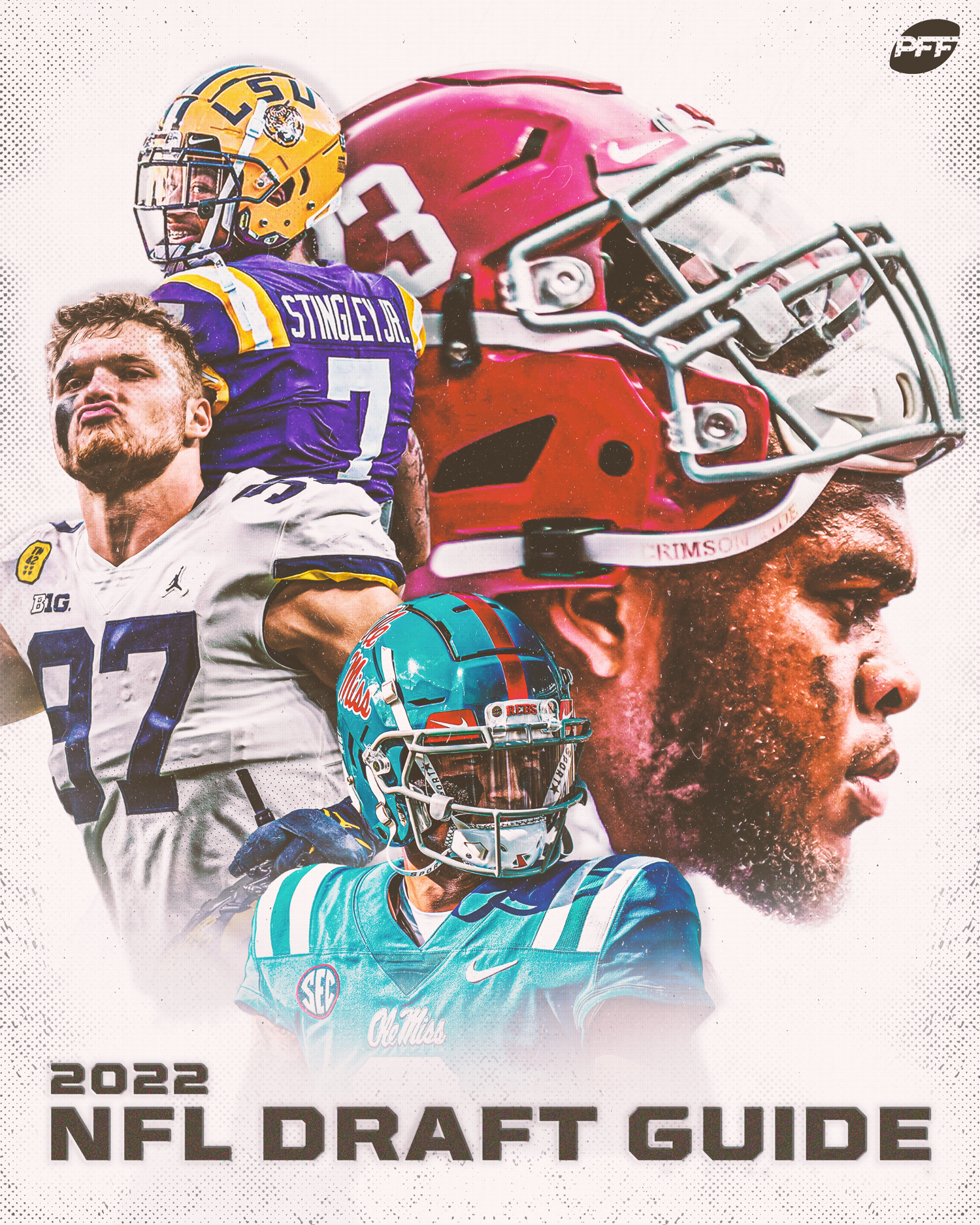 DEFENSE
Interior Defensive Line
There's no real need to expand on this one, but Donald was responsible for over one win above replacement this year, which is the highest among non-quarterbacks and more than a half win better than the next best player at the position.
It sounds crazy, but you can make a case that Heyward was the best defender on the Steelers this year. His 90.0 run-defense grade was better than Donald's mark, and his 61 pressures were only six fewer than T.J. Watt, who took home Defensive Player of the Year honors.
Honorable Mentions:
Allen ranked second among interior players this year in pressures and first in quarterback hits. While his run blocking was subpar, he tallied a 90.9 pass-rushing grade that ranked third at the position.
Wilkins is more of a run-first guy, but those players are important on the interior. The former top pick was the third-most valuable interior defender this year, per PFF WAR.
---
Edge Defender
Garrett posted the top pass-rush grade among edge defenders, with his 25.7% win percentage ranking third. Only Aaron Donald and Maxx Crosby had more pass-rush snaps result in a defender win than Garrett. 
Sacks are worth almost two points and matter a great deal in determining the outcome of football games, and Watt tied the NFL record in the category this season. For that reason alone, he is a first-ballot All-Collinsworth player. His 89.5 overall grade ranked fourth at the position.
Honorable Mentions:
Crosby posted by far the most WAR for any edge player in 2021, and it was also the third-highest single-season mark among edge defenders during the PFF era (since 2006). His 100 total pressures were 14 more than the next closest NFL defender. 
With the fourth-best PFF pass-rush grade among edge defenders and the seventh-most total pressures, Bosa earns his place among the honorable mentions. He was sound in run defense with 31 total stops and eight tackles at or behind the line of scrimmage.

---
Linebacker
Parsons was the most valuable non-quarterback rookie in 2021 and the most valuable linebacker by one-fifth of a win. He led the position in pressures by 21 and in sacks by eight. He also ranked fourth in stops and allowed just an 80.9 passer rating into his coverage.
Leonard is a ball-hawking linebacker who played a role in 13 turnovers for a Colts defense that led the NFL in expected points from takeaways. He posted the second-best run-defense grade among linebackers and forced 37 run stops this season.
Honorable Mentions:
Davis played 1,038 snaps for a defense that finished in the top five of PFF's Massey ranking. He covered every part of the field with six pass breakups, 20 pressures and 14 tackles for loss or no gain. 
PFF's No. 2-graded linebacker, Campbell recorded 82.0-plus grades in coverage and run defense while putting up a 73.8 grade as a pass-rusher. His 53 run stops were tied for the fourth-most at the position. 
---
Cornerback
Ramsey was the most valuable cornerback in the NFL this year, and his 12 pass breakups tied a career-high. From a PFF grade standpoint, it was his best season since 2017, when he earned a 90.6 overall mark.
While Ramsey constantly made plays on the ball, Terrell rarely saw action. He was targeted just 66 times, and only 29 went for completions. Yet, Terrell still got his hands on 16 targets, improving on his 60.8 grade as a rookie by more than 20 grading points.
Fuller is quite possibly the best tackler at the cornerback position, with a league-leading 64 tackles in coverage. He also regularly forced tight-window throws, allowing a 35.6% open target rate that ranked 20th among cornerbacks. His stick coverage and sure tackling helped him allow only three touchdowns in coverage this season. 
Honorable Mentions:
Lattimore gave up a decent yardage total this year, but he broke up 18 passes and intercepted three more, all while making 22 stops.
Perpetually underrated, Hayward was one of the best value pickups in 2021, allowing only 30 completions across 712 coverage snaps.
It's really, really hard to snag 11 interceptions, and while Diggs gave up a ton of yards, defense is about making big plays as much as it is keeping other teams from having them. The second-year cornerback did that.
---
Safety
There were a lot of reasonable questions as to how the Titans succeeded this year on defense despite just an OK pass-rush unit and young, suspect cornerbacks. Byard was the man, earning over 0.5 wins above replacement. No safety came close to touching his league-leading 90.3 PFF grade at the position.
The second-year stud ranked second in the league in WAR for safeties. He made 25 stops, five pass breakups and two interceptions while allowing just 29 catches allowed into his coverage.
Honorable Mentions:
Holland was a very versatile player as a rookie, notching 16 pressures, two interceptions and six pass breakups to go with 11 stops. He allowed just 12 catches into his coverage en route to an 87.7 coverage grade — the fourth-best mark at the position.
Kearse was on his third team since being drafted in the seventh round in 2016, and he emerged in a Dan Quinn defense that prized his versatility. He recorded 33 stops, 11 pressures, 10 pass breakups and two interceptions in a hybrid role.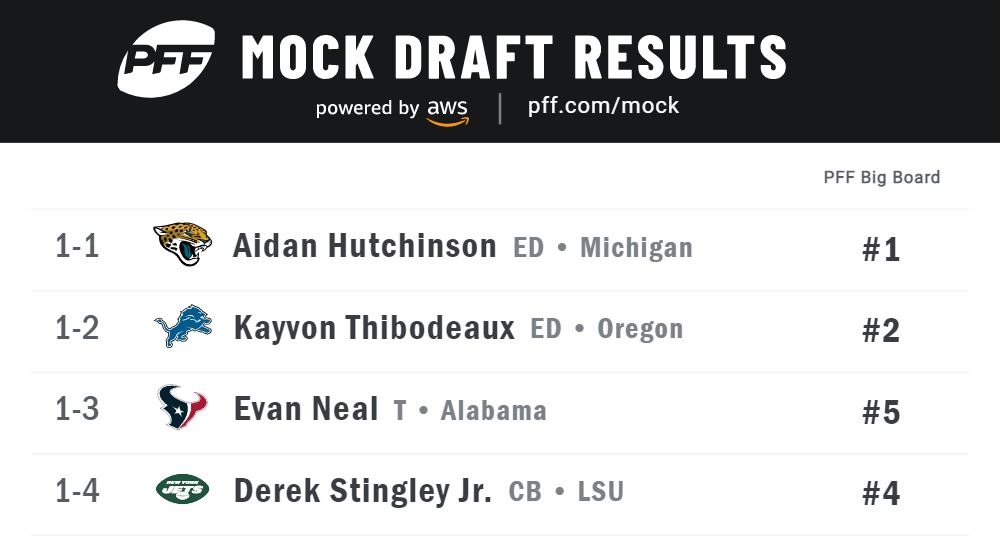 Special Teams
Kicker
Tucker didn't have the volume for the Ravens, but his accuracy was top-notch. He led the league in field goal percentage (94.6%) for the first time in his career and was the only kicker to earn a 90.0-plus field goal grade.
Honorable Mention:
McPherson's run in the NFL playoffs has been the stuff of legend, adding over eight expected points through kicks. When including the postseason, he jumps into second — behind Tucker — in field goal grade (88.9).
---
Punter
Anger posted the highest average hang time in 2021. Returners averaged just 6.5 yards on his punts, the third-lowest mark.
Honorable Mention:
Cole is only the second punter to average over 50 yards per attempt in the past five seasons. His 4.35-second average hang time ranked third in 2021, and he put up PFF's top punting grade. That 84.6 mark is the third-highest in the past five seasons. 
---
Kick Returner
Berrios averaged over 30 yards a kickoff return and 13 yards a punt return. He was a rare bright spot on the Jets.
Honorable Mention:
After starting the year on injured reserve, Nwangu scored touchdowns on two long kickoff returns this year for the Vikings and led the league with a 32.2-yard return average.
---
Special Teams
Davis earned the best special teams grade in the NFL this year (90.9), helped by making the second-most combined special teams tackles (16).
Honorable Mention:
Dulin's 90.8 PFF special teams grade ranked fourth in the regular season, but his 17 combined special teams tackles (with just two missed tackles) were the most in the league.