With just four teams and likely three compelling games left in the 2019 NFL season, a lot of fans are in the mood for offseason coverage. We at PFF have you covered this week, with looks at free agency and the draft becoming ubiquitous on the site.
In this article, we look back over the 2016 NFL Draft. Each player drafted in 2016 has had the opportunity to play four years in the NFL — the length of a standard rookie contract (first-rounders notwithstanding). Using PFF wins above replacement (WAR), we can tie an expected four-year contribution to each drafted player to see how each selection has done relative to his draft position. When aggregated by team, it yields a pretty good picture as to how each team drafted, with the caveat being the differential in the actual number of picks (manifested via trades, comp picks, etc.). I am of the belief that more picks equal good process, so I'm happy doing a sum as opposed to an average here.
Another caveat is in order: quarterbacks. Quarterbacks are worth an order of magnitude more (or less) than the average player at another position, and the numbers become significantly skewed when they are included in such an analysis. Thus, when computing the expectation for each position, we exclude quarterbacks and do similarly when aggregating by team.
At the end of the day, the Rams (Jared Goff), Eagles (Carson Wentz) and especially Cowboys (Dak Prescott) won the 2016 draft by selecting quarterbacks worthy of second contracts (or, in the case of Goff, a quarterback good enough to drive the car to the Super Bowl). The Denver Broncos (Paxton Lynch) did not, and the Jets' selection of Christian Hackenberg at 51 remains one of the worst selections in modern NFL history.
As far as non-quarterbacks, here are our rankings, with something notable from each class.
The 2016 season was the third consecutive 7-9 season for the Saints, but this class has since propelled them to three consecutive NFC South titles with arguably the league's best receiver, Michael Thomas (0.8 WAR in 2019), headlining the Saints' five-person draft class.
The Chiefs traded out of the first round in 2016 but were still able to get interior defensive lineman Chris Jones, who has developed into one of the most dominant interior players in the league and has recorded 218 total pressures across his four years in the league.
Keanu Neal, Deion Jones, Austin Hooper and De'Vondre Campbell all became regular starters for the Falcons relatively quickly, with Jones developing into one of the premiere young linebackers in the game (77 overall grade in 2019, eighth among linebackers).
This draft class has only seen 9-7 seasons from the Titans, with key contributors Jack Conklin, Derrick Henry, Kevin Byard, Tajae Sharpe and LeShaun Sims more than offsetting the likes of Kevin Dodd.
William Jackson III and Tyler Boyd have become cornerstones for the franchise at premier positions. Jackson had one of the best statistical seasons we've ever seen in 2017 while Boyd leads the league in slot receiving yards over the past two regular seasons.
While the Paxton Lynch pick would have the Broncos rated much lower, his omission in this computation, coupled with the existence of Justin Simmons, really elevates the team here. Simmons was the prize of this class, and after a slow start to his career, was the highest-graded safety in the NFL in 2019 (90.8).
Jalen Ramsey was extremely valuable when he played for the Jaguars and netted them significant value once traded to the Los Angeles Rams. Myles Jack and Yannick Ngakoue round out a pretty solid class that helped get the Jags to the 2017 AFC Championship game.
There isn't one player who sticks out above the rest, as the Patriots had no first-round pick in 2016. However, they did get some value for third-rounder Jacoby Brissett in a trade just one year into his rookie deal.
Sterling Shepard has quietly developed into one of the better inside receivers in the NFL, turning 380 targets into 251 receptions and 17 touchdowns in four seasons despite injuries and bad quarterback play.
Cody Whitehair has been a solid and versatile offensive lineman for the Bears, although his performance as a rookie (87.5 overall grade) has not been matched since.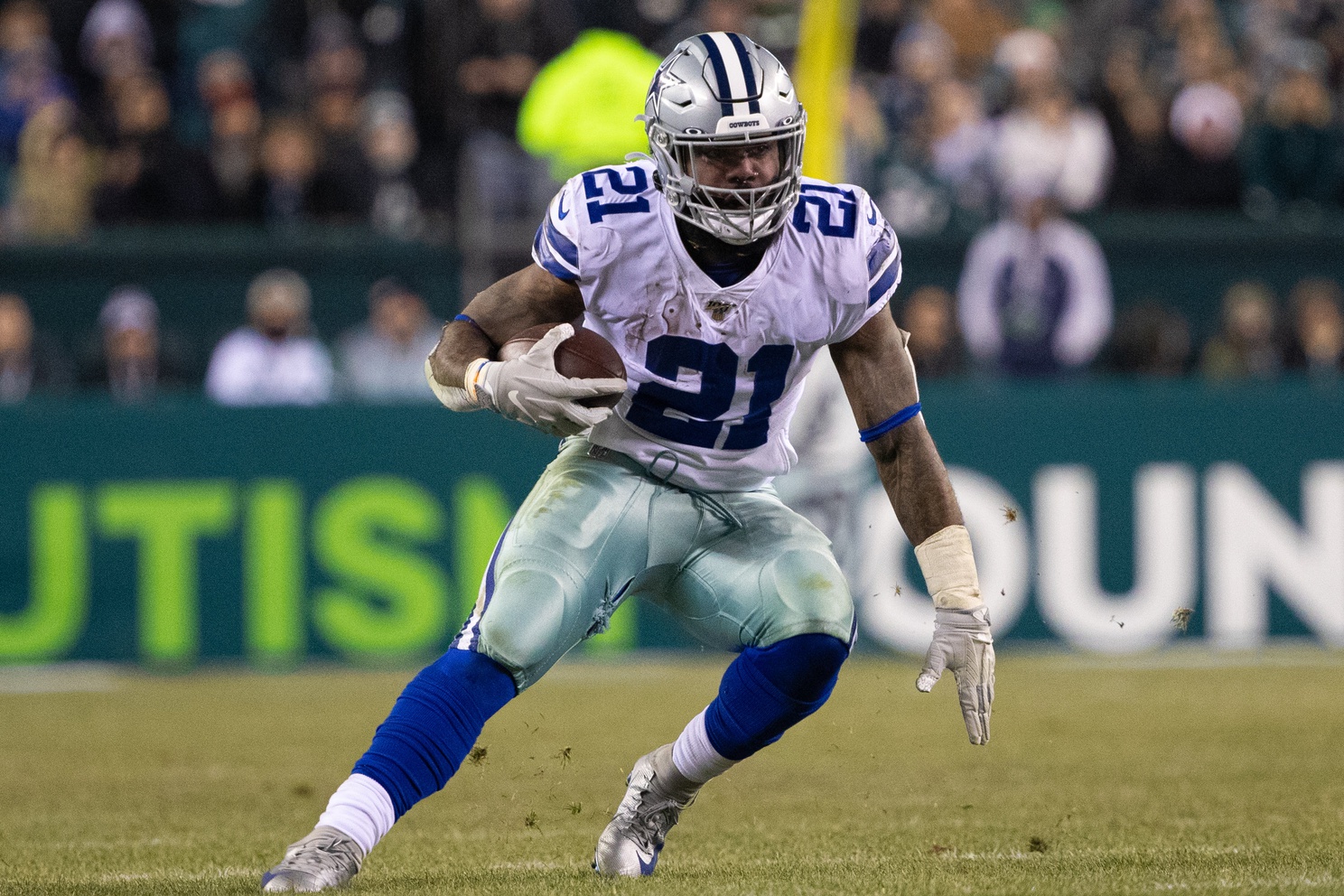 The draft pick of Ezekiel Elliott was not great process at fourth overall, but to his credit, he has (mostly) stayed on the field for the 'Boys. He generated a career-high 77.1 overall grade in 2019.
Artie Burns failed to give the Steelers what they drafted for at Pick 25, but Sean Davis graded well in 2018 (71.5 coverage grade) and Javon Hargrave (83.4 overall grade) is an underrated all-around interior player.
After Jared Goff, the Rams were able to acquire Tyler Higbee and Pharoh Cooper in the fourth round. The former had one of the better five-game stretches we've seen from a tight end to close 2019 (522 yards) while the latter was a plus kick returner before injuries and off-field issues led to his release.
Kendall Fuller and Matt Ioannidis became starters for their defense (the former becoming a trade chip for Alex Smith), while Josh Doctson showed some promise before injuries derailed his career.
Vernon Butler and James Bradberry are starters for the Carolina defense and Daryl Worley was on his way to being one before off-field issues derailed his career.
Fifth-round pick D.J. Reader has emerged as one of the better interior players in the NFL. He earned an 85.5 overall grade in 2019 to go along with 36 pressures and 35 stops.
In their last draft as the San Diego Chargers, the team had some decent but injury-riddled hits (Joey Bosa, Hunter Henry), but they also drafted a punter who lasted just 36 games.
Taylor Decker has become the long-term answer at left tackle and has graded well doing so. He's earned a four-year pass-blocking grade of 81.8 and allowed 32 combined hits and sacks across his 2,168 pass-blocking snaps since 2016.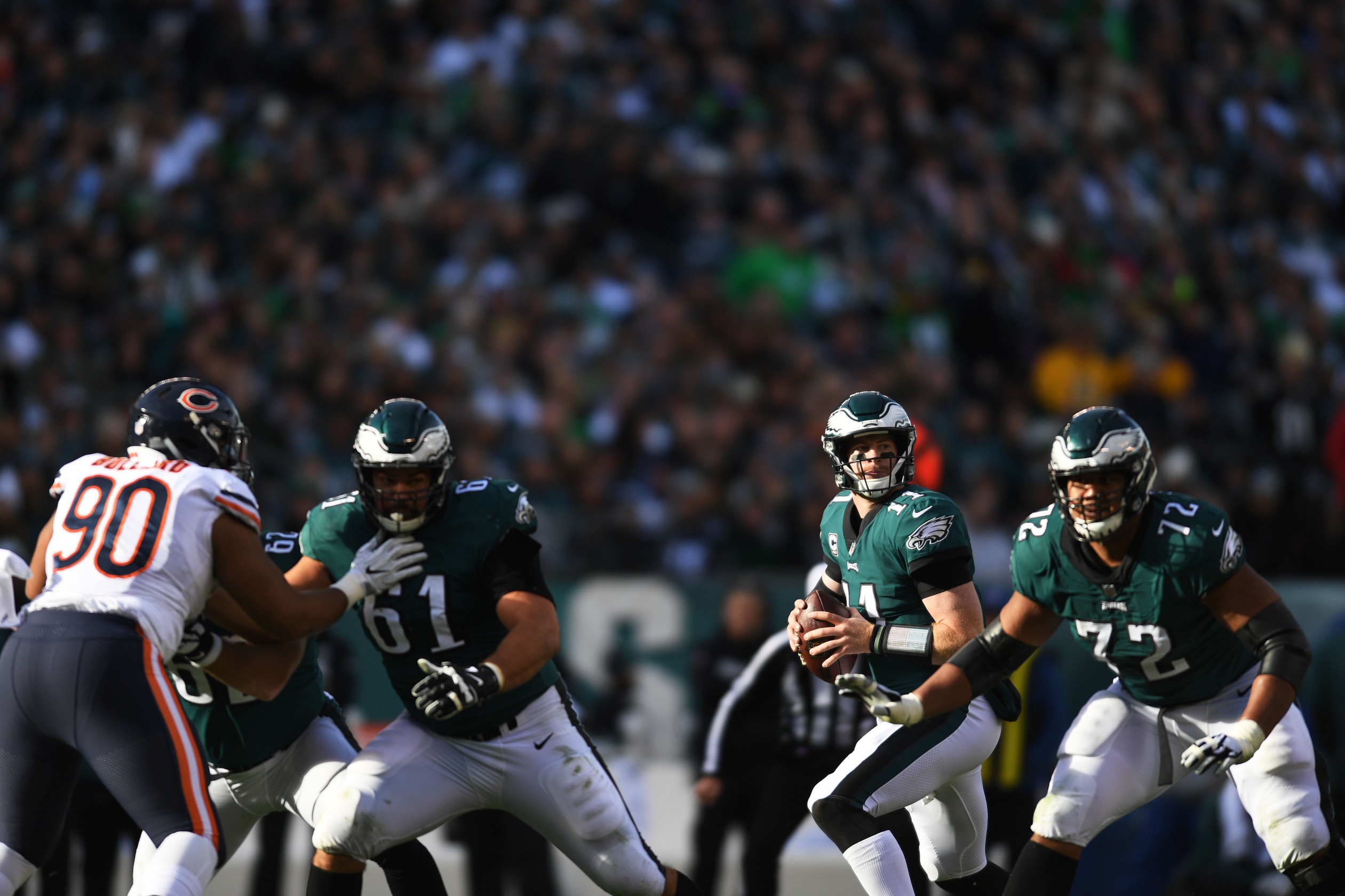 Carson Wentz has led the Eagles to a Super Bowl, but besides him, the draft yielded little else. Seventh-round cornerback Jalen Mills became a starter but has earned just one single-season grade above 60.0, and offensive tackle Halapoulivaati Vaitai earned a PFF grade of 59.4 in his one season in which he played more than 1,000 snaps. However, Vaitai did play relatively well in his limited action in 2019 (74.4 grade across 541 snaps).
Kenny Clark was a hit at Pick 27, but Jason Spriggs was one of the more disappointing offensive linemen taken in the top two rounds of a draft over the past five seasons.
Laquon Treadwell and Willie Beavers were absolute busts in rounds one and four, respectively, but Mackensie Alexander, Stephen Weatherly and Jayron Kearse have contributed nicely to a defense that has been one of the league's best.
Laremy Tunsil fell all the way to Pick 13 and played well enough for the Dolphins to get a haul from Bill O'Brien and the Texans three years later. Xavien Howard has shown flashes of being a cornerstone for the defense, but his future is now up in the air due to off-field issues.
Ronnie Stanley is the best player in the NFL at his position and Matthew Judon led the team in pressures this season. Still, there were many misses in this draft class, as well.
Third-round pick Shilique Calhoun was unable to make an impact for the team. He played 313 total snaps in three seasons and recorded just 19 total pressures in the process.
First-round pick Robert Nkemdiche was unable to make it through his first contract after amassing only 22 total pressures across 760 career snaps from 2016-2018.
The last pre-Sean McDermott draft yielded Shaq Lawson and Reggie Ragland in the first two rounds. The former has never played more than 520 snaps in a season, and the latter was traded to Kansas City during his second training camp.
Darron Lee was mostly a disappointment for the Jets, leading to him being traded to (and benched by) the Chiefs in 2019.
For better or worse, the 2016 draft yielded two starters along the Seahawks' offensive line in Germain Ifedi (58.8 overall grade) and Joey Hunt (52.2).
The last pre-Chris Ballard draft was heavy on offensive linemen (Ryan Kelly, Le'Raven Clark, Joe Haeg and Austin Blythe). Only one of these players currently starts for the Colts.
Yeah, about that. At least Joe Schobert is good.
The last pre-John Lynch draft included DeForest Buckner, who has been a stalwart for what is now one of the league's best defenses. The likes of Joshua Garnett, Will Redmond, Rashard Robinson and Ronald Blair III offered mostly nothing after that, though.
What's worse, drafting a replacement-level cornerback at Pick 11 or trading up to draft a kicker in the second round?