Last week, we named the top 50 players in the NFL heading into the 2020 NFL season. So this week, we will be listing some players who narrowly missed the cut for the PFF50, and we will be presenting some level of explanation as to why they were absent.
By definition, justifying their omission from the list will sound critical of the players, but everybody in this list — being in some way in consideration for the list of 50 — is an exceptional player.
Just as it is with the PFF50, remember this is a list created with a "position agnostic" approach. Quarterback is the most valuable position in football by a factor of four times or more, so if the list was about value, the first 20-plus players would all be quarterbacks. But it isn't about value, and neither is this list of close calls.
[Editor's note: Subscribe to PFF ELITE today to gain access to PFF's Premium Stats and new Player Grades experience in addition to the 2020 NFL Draft Guide, 2020 Fantasy Rookie Scouting Report, PFF Greenline, all of PFF's premium article content and more.]
Eric Kendricks was a legitimate Defensive Player of the Year candidate in 2019. He led all linebackers with 12 pass breakups, which is also the most we have ever seen from a linebacker over the regular season. In the playoffs, he was briefly responsible for keeping the Vikings in the game, with a pick and a pass breakup against Jimmy Garoppolo and the San Francisco 49ers in the divisional round. But the concern is how much of an outlier this past season was from his previous career baseline. His PFF grade shot up from a consistent level of high 60s to 90.1, and there simply has to be some degree of reservation as to whether a light just went on or whether he was simply able to ride the crest of a wave for 2019 and next year will look more like the player we have seen in the past: good, not great.
There was debate internally as to who the final quarterback on the list would be — Aaron Rodgers or Deshaun Watson. And while Rodgers certainly has the better and more extensive résumé, it feels like the two players are moving in opposite directions right now. While Watson's star is on the rise, Rodgers has become ever more evidently part of the problem in Green Bay, and his own team spent the offseason laying plans to minimize his role in 2020 and replace him beyond that. Rodgers finished the regular season as the No. 9 ranked QB in the league, and he was just 17th from Week 8 onwards, with a dominant game in the playoffs just one more frustrating glimpse of the player he can still be.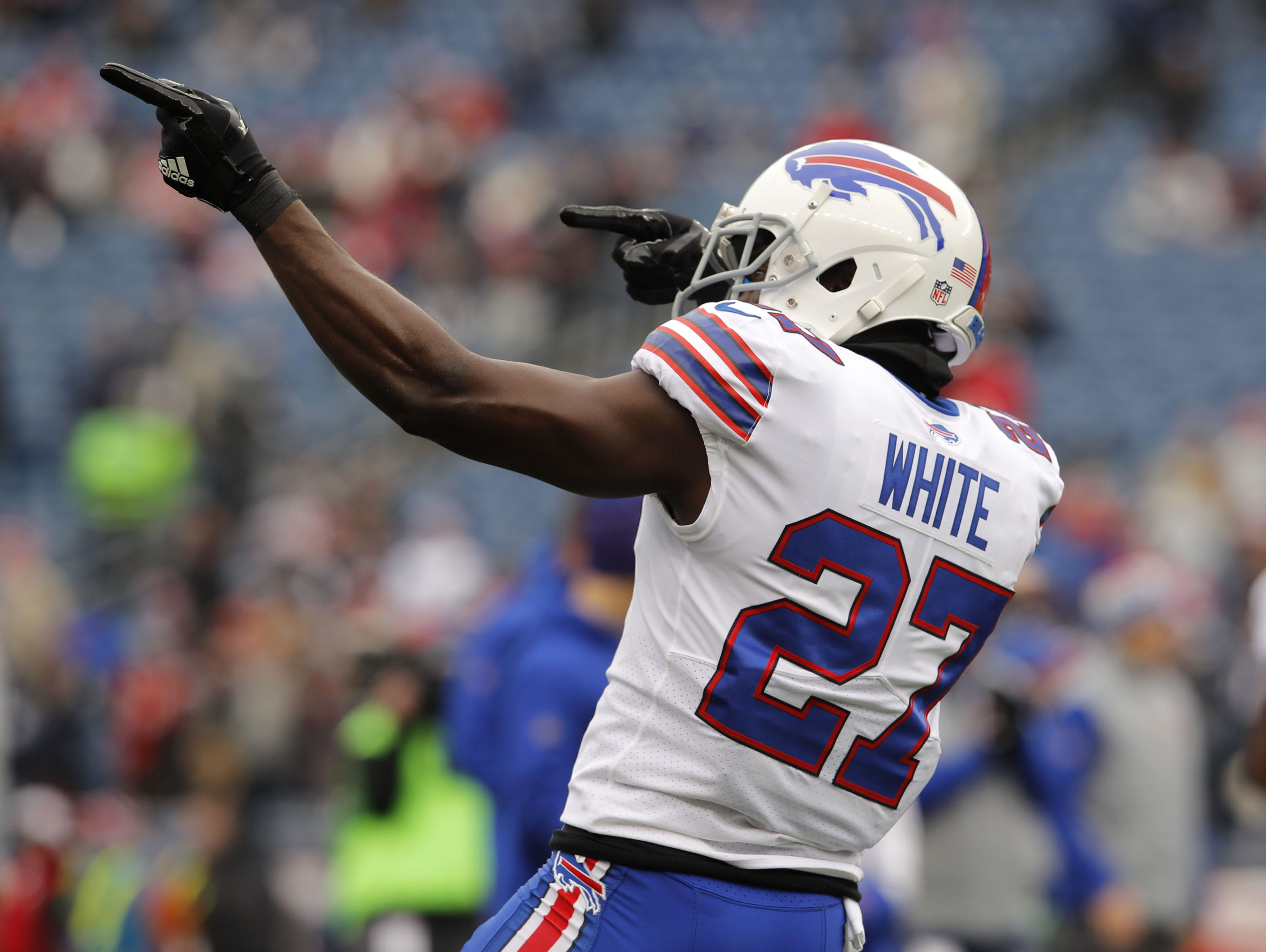 You had to know this one was coming, right? Tre' Davious White is an extremely talented cornerback, one PFF has graded extremely highly in the past, but our grading allows us to add layers of context that simply aren't captured elsewhere. But even if we were to use only his coverage stats, White was far from elite last season. He was 31st in terms of coverage snap per reception and 18th in terms of yards surrendered per coverage snap, and before people start screaming about how much zone coverage he played, the players who led the NFL in each category played in zone-heavy schemes, as well. For a while now, White just hasn't matched the high standards he set for himself in 2017.
Smith is another player who suffers from the uncertainty brought on by a true career year. Smith led the league in total pressures last season with 93 — any time you can prevent Aaron Donald leading the league in that category, you have done something special. Still, the 89.7 overall PFF grade he posted on his way to achieving that represents almost a 20-point jump in his previous career high; it represents more than a thirty-point jump in his career average to that point. Green Bay certainly represented a new opportunity and a fresh start, but it's not like he was in bad situations to that point. Ultimately, we just need to see it again before we can bank on that Smith knocking more proven players off the list.
The last fully healthy season we saw from Akiem Hicks was the best of his career, and he reached a truly elite level of play. However, like Smith and Kendricks, it was a huge outlier compared to his previous career baseline. Hicks was a player who graded consistently in the mid-70s in terms of overall PFF grade and suddenly jumped up to 91.7 in 2018. And while last season was cut short due to injury, he was on track to return to those mid-70 grades before it was. Hicks is capable of the kind of play that would land him on the list, but his most likely level puts him in the close-but-not-there category of players.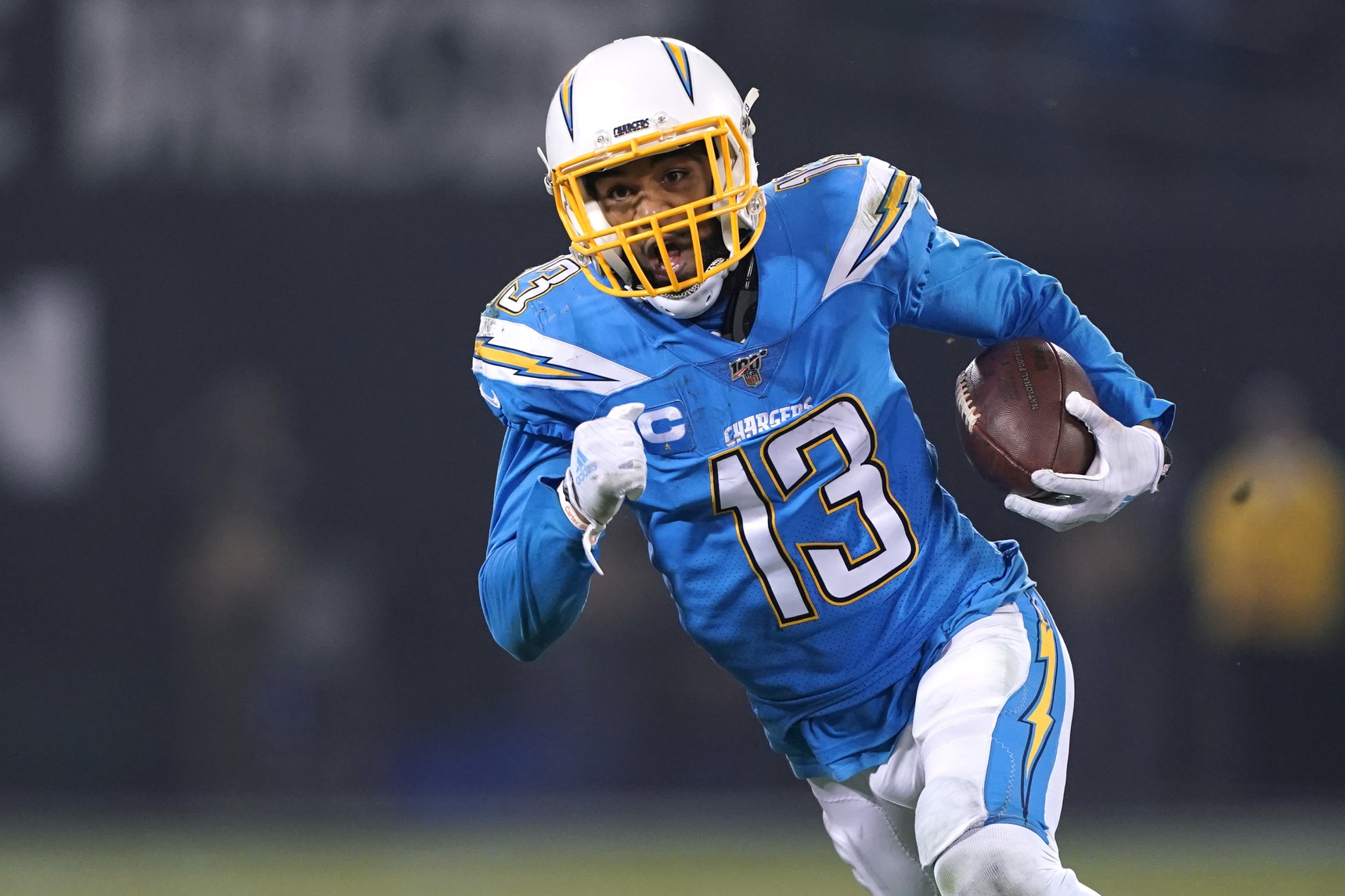 Michael Thomas' game became the target for a lot of questionable criticism recently, but all of the perceived negatives about his game might actually be more accurate in describing Keenan Allen. While Thomas is actually productive when targeted deep downfield, Allen's PFF grade on 20-plus-air-yard passes over the past two seasons is just 76.5; he caught only 8 of 28 (28.6%) deep passes over that period, and his target rate is some way shy of the best receivers in the league (including Thomas) when running deep patterns. Just slants, digs and crossers made up 49.4% of his receiving yards in 2019, so any diversity-of-route-tree questions should be directed more at Allen than Thomas. There's no doubt Allen is an excellent receiver, but there have never been more of those in the league. He just fell short of the list.
Kevin Byard has been one of the best safeties in the league since entering the NFL. And in truth, he may have the best case of any of these players to have made the final list. While last season saw his overall level of play dip (his overall PFF grade slipped almost 10 grading points from 87.9 to 78.3), before that slip, he had back-to-back years of 85.0-plus grades, and it would be a perfectly fair argument to say he deserves a greater benefit of the doubt than he has been given. Byard is a player who could vault himself 20 spots higher on this list in a year's time if he has a bounceback 2020 that takes him back to the level of play he was at in 2017 and 2018.
Much like Byard, Eddie Jackson missed the list because of his 2019 performance (his 66.8 overall grade was above average but still not great). Unlike Byard, however, Jackson had just one year of outstanding play before that drop — which now represents only a third of his career output — with the other two years ranking as above-average to good. Jackson strung together a run of phenomenal play in 2018 and won PFF's award for the best coverage player at any position, but if you were banking on which Eddie Jackson would show up in 2020, it's tough to lay big money on that player versus the one that has been solid rather than spectacular. 
To understand Derrick Henry's omission from this list, we need to accept the premise that running backs do not carry their offenses anymore. Henry didn't put the Titans on his back right around Week 7 and carry the whole franchise to the playoffs. He was 11th in the league in rushing until the Titans made a change at quarterback and installed Ryan Tannehill, who went on to play as well as any passer in the game. Henry did show up big in the postseason, but his offensive line was also monstrous by that time, and most of his yards after contact were only possible because of their blocking. PFF's grades isolate what the running back himself does as much as possible from these other variables, and while Henry was very good, there were better runners and certainly better receivers. Eight backs broke tackles at a higher rate than Henry, and only one put the ball on the ground more.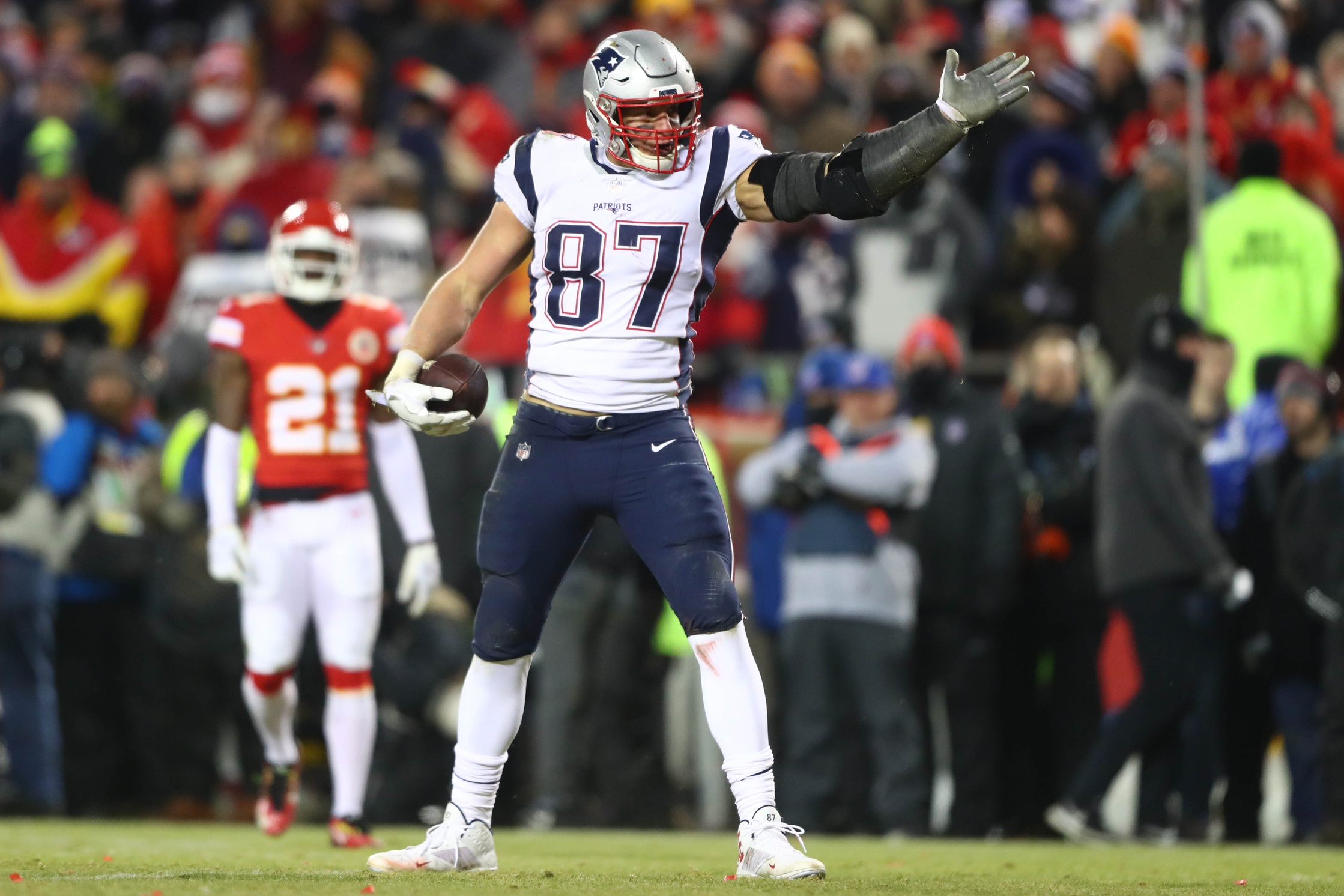 This is the easiest omission of this group, but perhaps the one most capable of making us look silly. Rob Gronkowski is arguably the greatest tight end in NFL history — he's a singularly dominant force at the position. He is reuniting with the greatest quarterback of all time and just had a year out of the game to get 100% healthy. That has all the hallmarks of a dominant season, but the concern is that the player who departed the game after the 2018 season was a shell of his former self, even if he was still capable of making critical big plays. Gronk could be a superstar once more, or he could just be an older version of the player we last saw in New England who was good but not as great as he once was.