The fantasy football season is upon us. Most drafts have been completed by now, but that doesn't mean fantasy managers should just wait until kickoff on Thursday — there are a still number of ways rosters can be improved before the start of the 2021 NFL season.
A number of young, high-upside players are still available on the waiver wire while declining veterans occupy roster spots. And for those looking to make an early impact in the trade market, late shifts in ADP could open up some opportunities to buy low or sell high.
Here, I identify five players to add and drop — along with the percentage of ESPN leagues in which each player is rostered — and five players to buy low and sell high, according to recent ADP changes.

Click here for more PFF tools:
Fantasy Draft Kit | PFF Betting Dashboard | PFF Fantasy Rankings
PFF Fantasy Projections | NFL Premium Stats | Win Totals Tracker
---
FIVE PLAYERS TO ADD
Lance is exactly the type of quarterback who can find fantasy success as a rookie. He is a strong, physical player who can rack up yards on the ground, and he possesses a monster arm and a willingness to attack downfield. The first-year quarterback will also have three excellent weapons in George Kittle, Brandon Aiyuk and Deebo Samuel, along with a top-10 offensive line.
Jimmy Garoppolo is the only person standing in Lance's way. Lance won't have much fantasy value until he has the job all to himself, even if the 49ers are willing to rotate him in at points, but he should be a top-eight fantasy quarterback when he does claim the job.
The chances are every fantasy manager has a starting quarterback they are happy with, but it's important to roster a competent backup. Lance has more upside than most backups; make a move for him now before he's much harder to get.
Veteran receiving backs typically don't have a lot of value in fantasy football, but White has a chance to become a fantasy starter again. The three-time Super Bowl champion was RB7 in 2018 and RB19 in 2019 before falling to RB42 in 2020. 
The 29-year-old's receiving grade has stayed remarkably consistent over these three seasons, and his threat rate (percentage of targeted routes) and yards per route run were actually higher in 2020 compared to the previous two campaigns. The problem was that the Patriots passed a lot less with Cam Newton at quarterback, but we can expect New England to pass a little more with rookie Mac Jones at the helm.
White's rushing opportunities have decreased significantly over the last two seasons, which coincides with a decreased usage on first and second downs. However, those opportunities could be on the uptick, as he played more snaps on early downs over two games of the 2021 preseason compared to past seasons.
It's possible the Patriots' longtime three- or four-man backfield could be down to just White and Damien Harris. The Patriots traded Sony Michel, and it's unclear at this point how much New England's younger backs will be worked in. Even if they play a little bit, White should see an increased role on first and second downs, similar to 2018 and 2019. And more early-down work means more rushing attempts and targets, leading to more fantasy production.
The second-round rookie received plenty of hype over the first two preseason games, but that slowed a bit with the cancellation of the Cardinals' last preseason matchup. Even so, his usage in the two games Arizona played was enough to be excited about.
There were reports that Christian Kirk would move to the slot after the addition of A.J. Green, but Kirk was stuck on the outside during the preseason while Moore functioned as the slot receiver with the starters. This could indicate the rookie plays ahead of Kirk in typical 11 personnel snaps.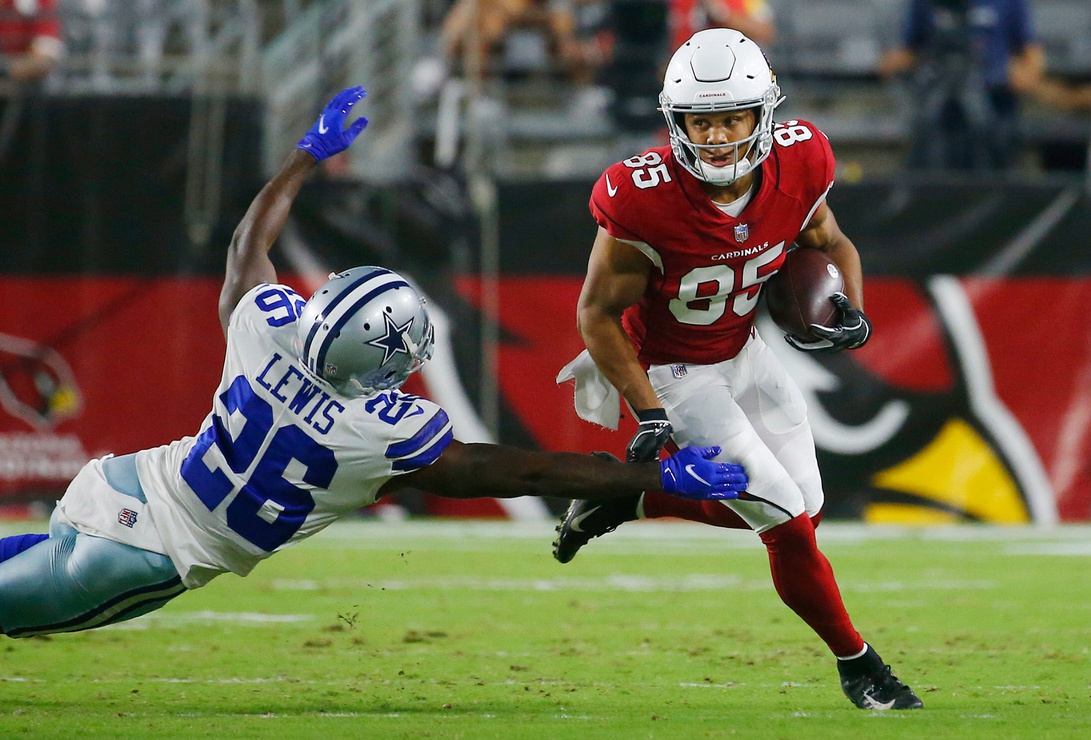 Arizona ran 10 personnel (one running back, zero tight ends and four wide receivers) 20% of the time last season, and they let starting tight end Dan Arnold go in free agency. The Cardinals will run even more 10 personnel this season, so the winner of the job might not even be very important.
Arizona also made a point of giving Moore the ball when he was on the field. He maintained a 25% threat rate and ran the ball three times. His target share will decrease with DeAndre Hopkins playing, but he could end up with a high floor with the Cardinals manufacturing touches for the former Purdue Boilermaker.
He will eventually break one of those touches for a big gain and become a popular waiver wire add. It's better to get him now.
The 34th overall pick of the 2021 NFL Draft missed the entire preseason with a groin injury, which his why his ADP has taken such a dip. But he is now healthy and could be an every-down player as early as Week 1.
In practice, the second-round receiver has taken reps as a second-string outside receiver as well as a second-string slot, and the Jets could use him as a starter in either spot.
Keelan Cole spent most of training camp as the starting receiver opposite Corey Davis, and Jeff Smith started ahead of Cole in the second preseason game, offering some doubt as to who will ultimately be the starter. Moore should take this role sooner rather than later.
Jamison Crowder has shouldered the burden of being the Jets' starting receiver over the last few seasons, but the veteran tested positive for COVID-19 Friday, putting his status for Week 1 at risk. Moore was the prototypical slot receiver in college and could see significant playing time in Crowder's place. 
This all could lead to a big Week 1 against a below-average Panthers secondary. Like all of the players in this section, his value will increase soon.
Kmet was the first tight end off the board in the 2020 NFL Draft. His PFF grade and stats were nothing to write home about last season, but there are a few reasons for optimism heading into 2021.
The former Notre Dame tight end took over the starting role for Chicago in Week 10 and became more featured in the offense in Week 13. His 29 targets over the final five weeks ranked ninth at the tight end position.
It's rare for 21-year-old rookies to make a large impact in their rookie seasons, but Kmet should be able to do more with his chances in Year 2. His position coach already sees a big difference in terms of his strength, speed and confidence.
Kmet should also benefit from a new quarterback. Sooner or later, Justin Fields will be the Bears' starting signal-caller. The first-round rookie is the most accurate quarterback of the PFF college era.
Jimmy Graham finished the 2020 season with 11 end-zone targets and converted seven into touchdowns. Kmet caught his only target in the end zone. Ideally, with Kmet one year closer to his peak age and Graham going the other direction, the second-year tight end can see more touchdown opportunities.
The combination of better quarterback play, a year of experience and better touchdown potential could push Kmet into the top 10 fantasy tight ends.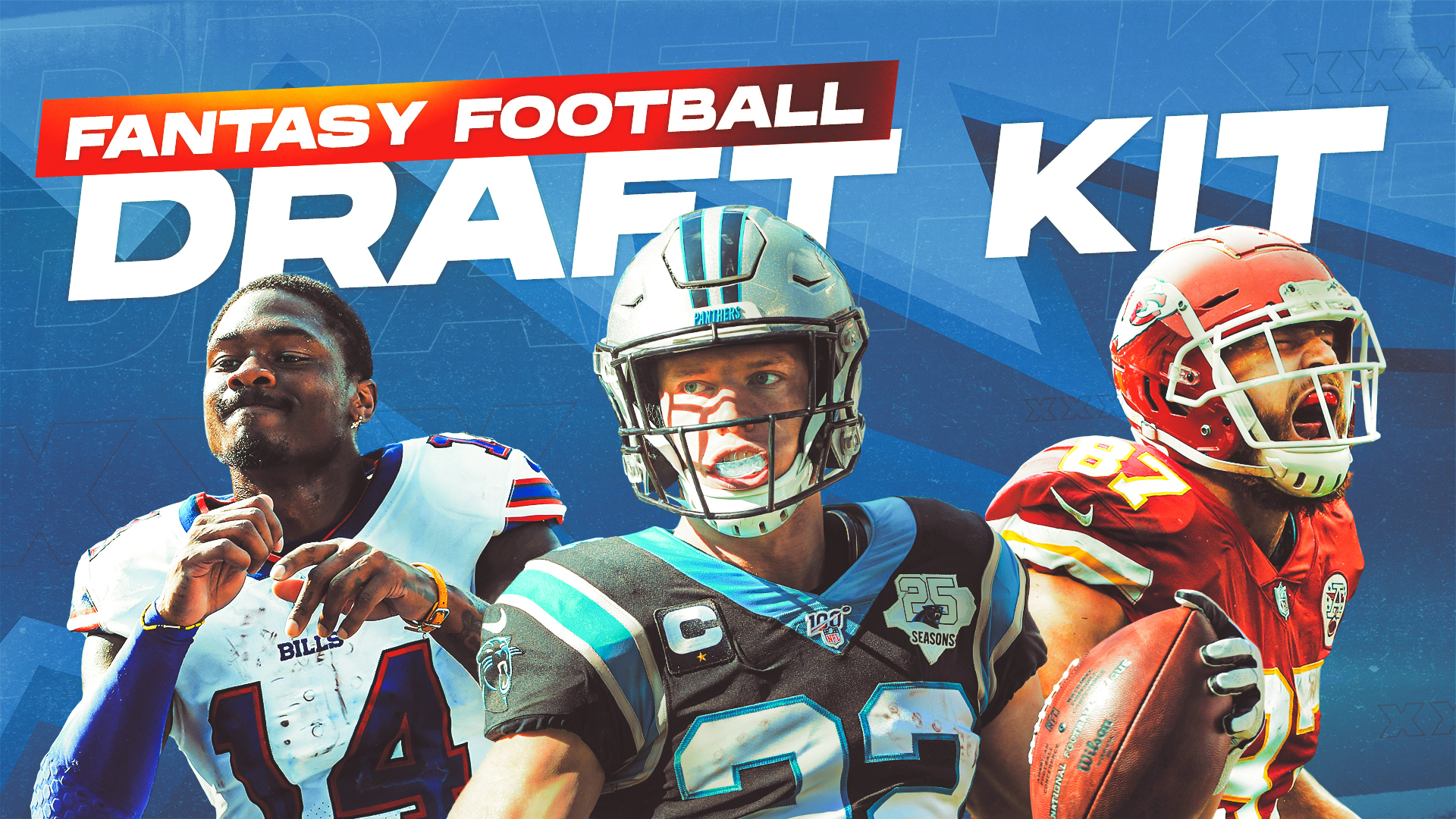 FIVE PLAYERS TO CUT
Watson's legal troubles are well known at this point, making it unlikely he plays much if at all this season. Even if he does play for a new team after a trade, he's unlikely to reach his top-five play of the past while learning a new offense with new teammates midseason.
Subscribe to PFF Edge to continue reading
Already have a subscription? Sign In