The 2022 NFL Draft class offered a plethora of talent that will help replenish dynasty fantasy football rosters. In dynasty rookie drafts, we ideally draft the best player available rather than targeting needs. Now is a great time to plug any roster holes through trades — especially as values have shifted a bit over the summer and we inch closer to training camp.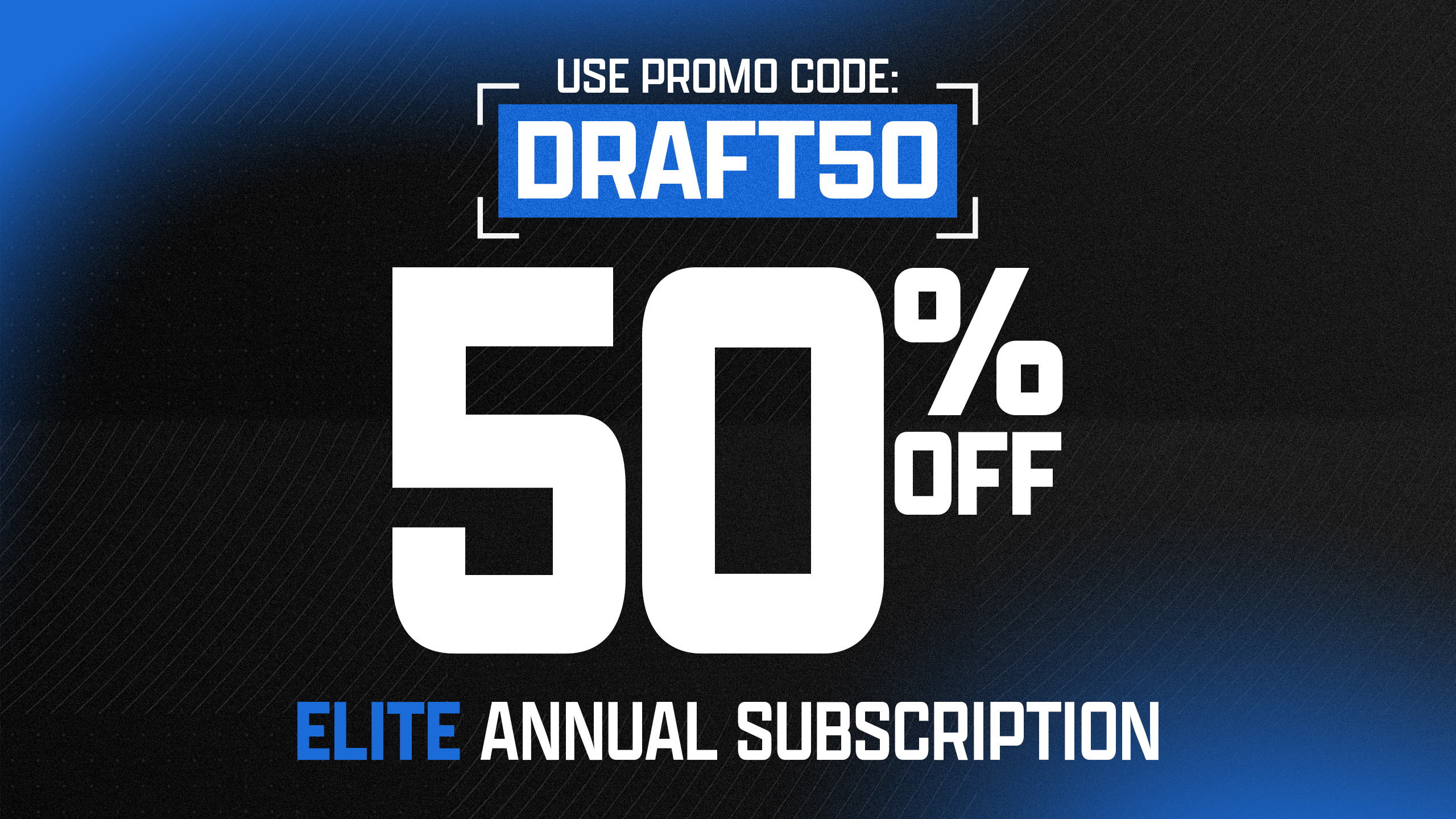 As such, here are my top-60 dynasty rookies heading into 2022 fantasy football. Make sure you check out my entire top-300 dynasty rankings. For more information on each of these rookies, as well as the ones who didn't make the cut, check out PFF's 2022 NFL Draft Tracker.
Round 1
Breece Hall leads the way due to a combination of talent and positional scarcity. He was the clear top option coming into the draft, as both his college production and athleticism pointed to a future three-down back. He was the first running back selected in the draft, and he landed in a favorable spot in New York. He should be the Jets' lead back in Week 1. New York was a top-eight team in run play percentage with a lead, so if the Jets' young players play well, Hall will get plenty of opportunities. This adds up to him not only being the best option long-term but also the consensus top option for the 2022 season.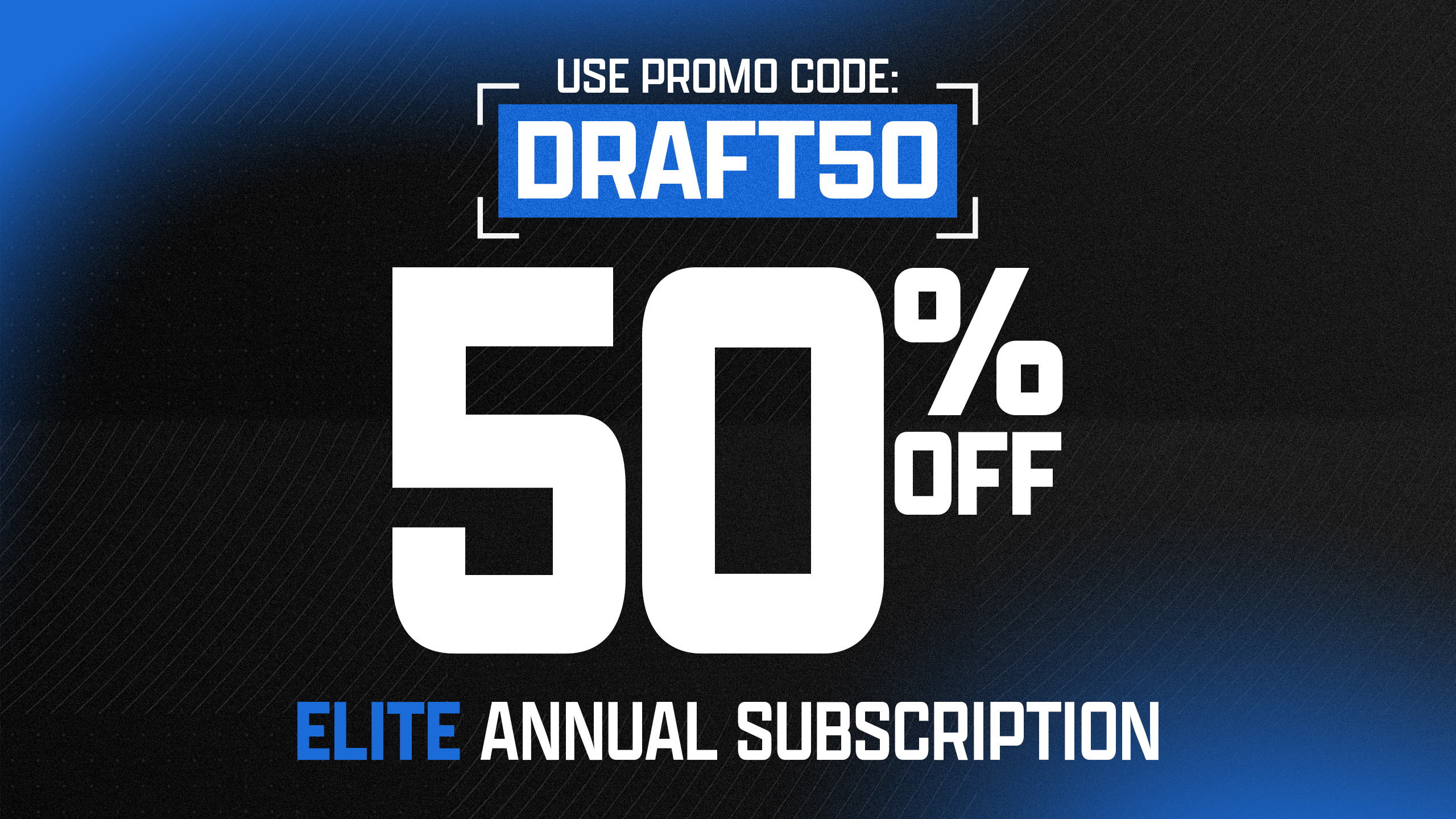 Hall is also aided by running back depth compared to the wide receiver depth. Thirteen wide receivers were picked in the first two rounds of the NFL draft, tying the most all-time. A fantasy manager could pick Hall with the first pick in a rookie draft and be assured a first- or second-round wide receiver to start the second round. It will be very difficult to get a solid running back in the second round, and he definitely won't be a three-down back.
Drake London lands on top of the wide receiver list because he has the right combination of talent and opportunity. London was one of the best wide receivers in college dealing with press coverage and finishing receptions at the catch point. He is the only wide receiver ranked in the top-40 of PFF's big board who got drafted in the first round and already sits at the top of his team's depth chart. Drake's main concern is the quarterback situation, but that is true for most rookies who were selected in the first round.
Every wide receiver picked in the first round of the NFL draft can be found in this round. Two second-round picks also made the cut due to their situation, as Christian Watson and Skyy Moore join Aaron Rodgers and Patrick Mahomes — two of the three highest-graded quarterbacks from the last four years at 94.7 and 94.3, respectively. The Packers and Chiefs traded away their top wide receivers this offseason, leaving plenty of opportunities for Watson and Moore this year. Watson posted an excellent 4.33 yards per route run last season with North Dakota State while Moore led the FBS in avoided tackles for a wide receiver at 26.
Kenneth Walker III and James Cook round out the running back options for this tier. Walker is full of talent but didn't land in the best situation. He led the FBS in yards after contact (1,168), avoided tackles (89) and 15-plus yard carries (30). The problem for him in fantasy football was his inexperience at receiving and poor pass blocking. He joined a Seahawks team that traditionally has used separate backs on third downs, hurting their backs' fantasy value. Walker will also need to compete for playing time with Rashaad Penny, who was the highest-graded running back over the second half of the season, averaging 7.0 yards per carry with 5.0 coming after contact. If Penny continues to play that well, Walker will be a backup.
Cook wasn't viewed as highly heading into the draft but landed in a great situation with the Bills. He can be a hybrid running back/wide receiver in the Bills offense, allowing Buffalo to run a hurry-up offense out of different formations. He might never see over 15 carries per game, but we've seen other receiving backs become fantasy football stars.
Kenny Pickett rounds out the first round. If a team is looking for a quarterback, he is the only option who has a high chance of playing at some point this year. He lands in a good situation with the Steelers, who have excellent receiving options already. Pickett is a well-rounded quarterback who isn't excellent at anything but is pretty good at everything.
---
Round 2
The second round of rookie drafts should be dominated by wide receivers. We've witnessed plenty of second-round wide receivers become hits in recent drafts, including Elijah Moore, Tee Higgins, Mitchael Pittman Jr., Chase Claypool, Deebo Samuel, A.J. Brown and D.K. Metcalf. The goal in the second round is to find the next player that follows in the footsteps of the aforementioned players.
Two wide receivers picked in the third round join this list for two very different reasons.
Velus Jones Jr. is here largely because of the opportunity that exists in Chicago. Five of the Bears' six wide receivers from last season are no longer on the roster. Chicago added a few receivers who have played part-time roles in the past, but no one is a long-term solution. Jones has one of the best opportunities for rookie targets in the class.
Jalen Tolbert has a good combination of talent and opportunity to stand out. The Cowboys needed to replace Amari Cooper, and Tolbert produced the sixth most deep catches (16) and deep yards (646) in 2021. He could become the team's third wide receiver and make some big plays in his first year.
---
Related content for you:
Fantasy Football 2022: 27 veterans who won the NFL draft via Ian Hartitz
---
This round also includes two tight ends. This year's draft class wasn't the best class for receiving tight ends, and it doesn't help that the top receiving options landed on teams with multiple other tight ends. McBride was the first one off the board, but he will start his career behind Zach Ertz and Maxx Williams on a team that ran a lot of 10 personnel last season. 
Jelani Woods joins a Colts team that has consistently rotated between three tight ends. Both Jack Doyle and Mo Alie-Cox achieved a game as a top-three fantasy tight end, but only one more game each as a TE1. Neither finished among the top-25 tight ends in 2021. Alie-Cox signed a three-year contract this offseason while Kylen Granson was picked in the fourth round last year. Woods will have competition at the position for at least a few years.
The tier is rounded out with a trio of running backs. There is concern Brian Robinson Jr. and Rachaad White might get restricted to short-yardage and passing situations, respectively. Dameon Pierce has a great opportunity for snaps as a rookie in Houston with minimal competition, but fourth-round running backs rarely work out. Three former fourth-round picks saw over 500 snaps last season, and none are currently on rosters. Michael Carter was the most successful fourth-round rookie running back last season, but he has already been replaced by Hall. PFF's first 2023 mock draft expects the Texans to make a similar move.
---
Round 3
Round 3 of rookie drafts should be for the third- and fourth-round picks in the 2022 NFL Draft. The skill players on this list should all earn some playing time as rookies but are unlikely to be a fantasy starter without injuries.
The most notable players here are the quarterbacks, which fell much further in the draft than anticipated. It's rare for third-round quarterbacks to become regular NFL starters, but these players all have a speed element to their play. Quarterbacks who frequently run with the ball can become successful fantasy quarterbacks even if their passing is lacking. Taysom Hill was consistently a top-12 fantasy quarterback whenever he started despite being a replacement-level passer. If these quarterbacks ever start in the NFL, they will have a chance to be a QB1 due to their rushing ability.
---
Round 4
Round 4 is for players who fell to the mid-to-late rounds of the NFL draft and also didn't rank all that high on PFF's big board. The most notable position here is tight end, as eight went off the draft board between pick Nos. 101-150. Most are expected to be receiving tight ends, although each has their faults. 
---
Related content for you:
Fantasy Football: Top 80 Running Back Dynasty Rankings via Nathan Jahnke
---
Round 5
The fifth round of dynasty drafts will serve two purposes: 1) to take more shots at a position you missed out on earlier in the draft and 2) to find the next James Robinson.