The 2022 NFL Draft has just ended, which means the fantasy football community has immediately shifted their attention to dynasty leagues. The draft was full of wide receivers that will make an instant impact in the NFL, as 13 were drafted in the first two rounds.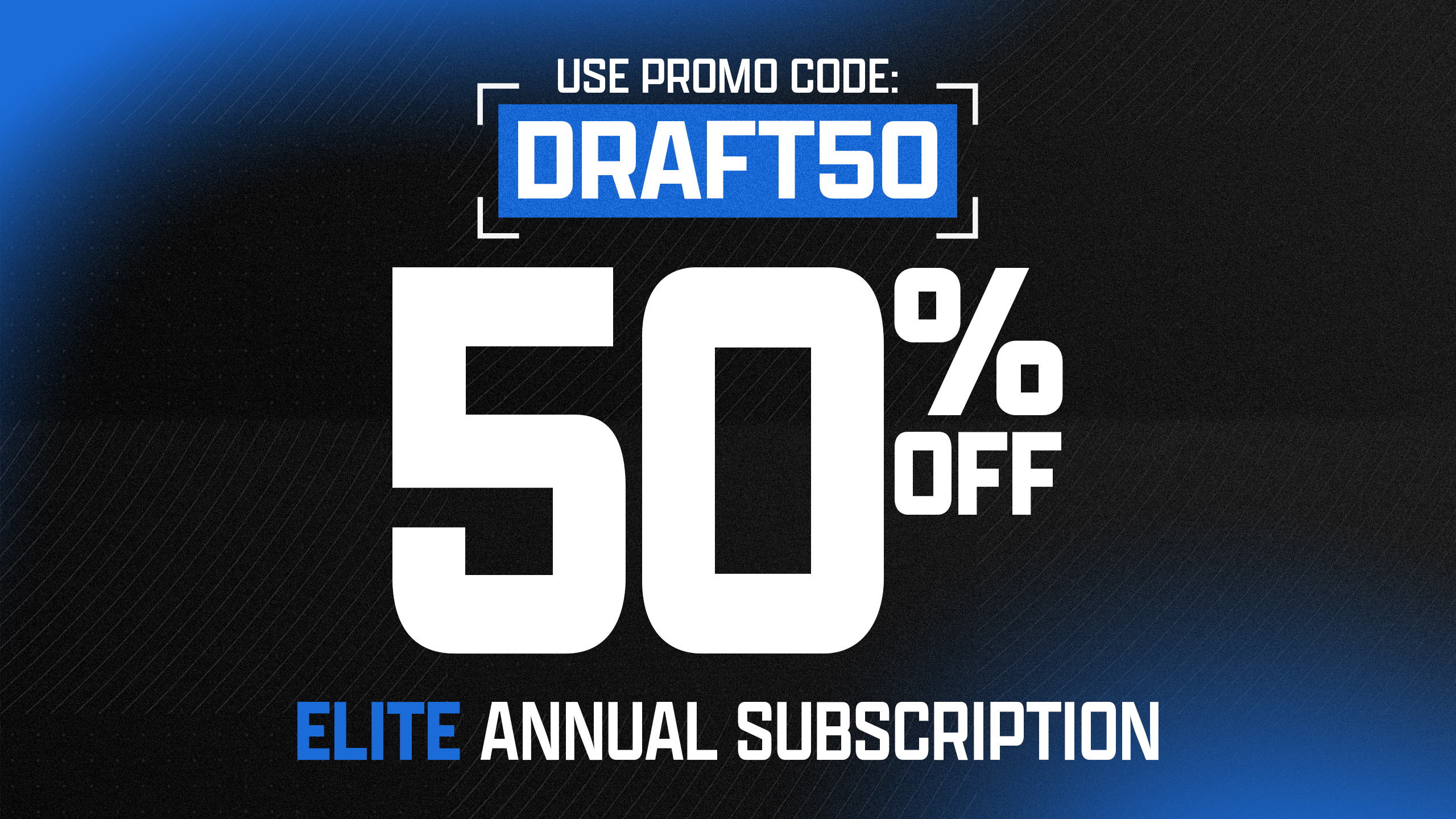 Dynasty rookie drafts will be dominated by the wide receiver position, but a big element of rookie drafts are trades. This is the time of year when dynasty managers are active traders, but they might not be fully up to date on each player's new value.
Here are my top-300 dynasty players to not only help you decide which player to take when you're on the clock but also which players to trade for or trade away. Thirty-six rookies are included among the 300 players.
Last updated: 7:00 p.m., Saturday, Apr. 30
The league has more than its fair share of dynamic young wide receivers, but it's so hard to find a good young running back who plays a significant role in their offense. Comparatively, there are significantly more wide receivers to get excited about for 2022 and beyond, which is why the running back position headlines these rankings.
Jonathan Taylor will be the unanimous RB1 in dynasty leagues throughout the offseason, though Najee Harris shouldn't be far behind. The Steelers workhorse finished as the RB3 this past season thanks, in large part, to volume — his 978 offensive snaps were 170 more than any other running back.
Harris played behind one of the worst offensive lines in the NFL in 2021, finishing the year as the only 1,000-yard back who averaged less than a yard before contact per carry. Pittsburgh also had one of the youngest offensive lines in the league, which should improve with another season together. The Steelers added two unrestricted free agents to also help Harris.
Justin Jefferson lands as the top wide receiver on the list as one of the most accomplished wide receivers through his first two seasons in NFL history. He leads all wide receivers in receptions, yards and explosive plays over their first two seasons in the last decade. He's finished as a top-seven fantasy wide receiver in back-to-back years, and the scary part is there is room for improvement.
His 24.7% career threat rate is very good but not as high as other elite wide receivers. Cooper Kupp and Davante Adams finished above 30% in 2021. Jefferson has a new head coach in Kevin O'Connell — the former Rams offensive coordinator who just helped Kupp toward one of the best wide receiver seasons in NFL history. O'Connell has already said in interviews that Jefferson will be Minnesota's version of Kupp.
Jefferson is much younger than Kupp. He also has significantly less competition for targets than Ja'Marr Chase, making him the most exciting wide receiver going forward.
Javone Williams ranks third among running backs due to the combination of his age, talent and potential opportunity. The North Carolina product just turned 22 years old, and he just led the league in avoided tackles per carry (0.31). Williams played roughly 50% of offensive snaps for the Denver Broncos last season but finished as the RB1 for the week when he was elevated into the starting role. Melvin Gordon III returned to the Broncos, but under a new coaching staff, it wouldn't be surprising for Williams to take the lead in carries and routes. Russell Wilson took over at quarterback for Denver, which should lead to more red-zone opportunities for both backs.
Other running backs in this tier are holding off other younger backs due to their roles in their offenses. It's becoming exceedingly rare for a team to have a clear-cut top running back play the majority of snaps on both early downs and third downs. The other running backs on the list are expected to keep those roles for at least the immediate future.
Davante Adams and A.J. Brown remain among the top-eight wide receivers despite changing teams this offseason. They stay this high simply due to their talent. Adams' 93.9 PFF grade over the last three seasons is clearly ahead of the other wide receivers. Brown's grade ranks third among the wide receivers over the last three years. Their elite talent outweighs the uncertainty of being in a new situation.
D'Andre Swift is notably lower here than he is in other dynasty rankings. His 58.3 PFF overall grade was the lowest among the five Detroit Lions running backs last season. His 2.4 yards after contact per carry and 0.11 avoided tackles per carry ranked second- and third-worst, respectively, among the 30 running backs with 150 or more carries.
Swift dazzled in one game with 33 carries, but outside of that, he failed to run more than 15 times in a game all season. Craig Reynolds provided one of the Lions' best rushing performances of the season and remained part of the rotation late in the year, as Swift ran the ball just 11 times over his final two games. The former second-round pick plays on a team that loves to run the football but hasn't convinced anyone that he should be the running back to get those carries. 
The former Georgia Bulldog could keep the receiving back role in 2022, but his play as a pass-catcher out of the backfield declined last season. He averaged 0.39 yards per route run over the second half of the season — last among 45 qualifying running backs. Every back ahead of him in these rankings is either just as young but has played better to this point or is a little older and has played much better.
None of the rookies from the 2022 draft are good enough for the first two rounds of a dynasty startup, but the first few can be taken in the third round. Breece Hall was the first running back off the board during NFL drafts and should be the first rookie in both redrafts and dynasty leagues. He is the only rookie back who has a clear path to over 60% of his offense's snaps.
There will be more debate about the first rookie wide receiver picked. Drake London ended up with the best mix of talent and opportunity. Our Seth Galina believes he can be the best receiver in the class thanks to his ability to beat press coverage, run precise routes and make contested catches. The Falcons will give him plenty of opportunities to earn targets, which helps him stand out from other wide receivers that were called early on Thursday night.
This is also the range where elite tight ends should come off the board. Kyle Pitts stands in a league of his own in dynasty leagues after one of the best rookie seasons by a tight end, but Mark Andrews and George Kittle shouldn't fall too far behind. They are the only two tight ends in the league under 30 years old with multiple top-five fantasy finishes in their career.
Michael Thomas was one of the biggest high-risk, high-reward draft picks last year — and it ended up being all risk and no reward. Until there is more clarity on his situation, he will likely give fantasy managers headaches once again. He didn't play at all last year and was limited to seven games in 2020. When we last saw Thomas at full strength, he averaged over 100 receiving yards per game and a touchdown every other game. His 2019 fantasy point total would have ranked second in 2021 despite the 16-game schedule. Thomas is back as the top receiver on the Saints, and at 29 years old. it's too early to give up on him.
This tier is full of young wide receivers mixed with veterans at other positions. Four first-round rookie wide receivers can be found here mixed in with second-year receivers who didn't get as many opportunities in their first year. Rashod Bateman caught an impressive 10 of 15 contested catches in his rookie season. He will have a chance to be the top wide receiver in Baltimore after Sammy Watkins left in free agency and the team traded Marquise Brown to the Arizona Cardinals. Speaking of the Cardinals, Rondale Moore should become the team's starting slot receiver after Christian Kirk left in free agency. Moore avoided 13 tackles on his receptions, ranking second in the rookie class to only Ja'Marr Chase.
Travis Kelce can be found here despite being 32 years old. These rankings generally discount players who are on the decline, but Kelce has been the best or second-best tight end in fantasy football each of the last six years. The value in having Kelce over a replacement level tight end, even for a season or two, is significant, whereas several other tight ends can be more interchangeable.
Aaron Jones and Ezekiel Elliott are in awkward positions in dynasty leagues. They've both finished as RB1s in each of the last three seasons, but they also have younger running backs on their roster who have graded better as runners. Similar to Kelce, both players should be fantasy producers for at least a little while longer, but the clock will run out sometime.
The run at quarterback shouldn't start until after the fifth round in dynasty startups. There are at least 12 good options, so each franchise can get one good player.
Lamar Jackson comes in at QB2 despite finishing seventh in fantasy points per game among quarterbacks last season at 21.2. The Baltimore Ravens were the team hardest hit from injury, according to our WAR-adjusted injuries lost data, but they should be much better situated next season.
Baltimore ran the second-most red-zone plays in 2019 and 2020 thanks to its run game and strong defense, and both units were hit particularly hard this season, and the team's outputs diminished as a result.
Jackson was one of those players impacted by injury. The 25-year-old got off to a fantastic start to the season but showed up on the Week 6 injury report with an illness, and his play declined from there. His name started to show up more and more on the injury report as the season went on, and then he suffered an ankle injury that cost him the last few weeks.
The Ravens offense was unable to hit the 2019 and 2020 heights, but things should get better with Jackson at 100%. He has two young talented receivers in Mark Andrews and Rashod Bateman who can be an elite force in the NFL for the next decade. Baltimore also drafted two rookie tight ends who will contribute to the passing game. No other young quarterback has the same combination of rushing ability and young talent at multiple receiver positions.
Trey Lance comes in at QB8 even though he barely played during the 2021 season. Many expect him to take over the starting role for the 2022 season, although there will still be some concern as long as Jimmy Garoppolo remains on the roster. He was a top-10 fantasy quarterback in his most recent start. He ran the ball 16 times — top-five among quarterbacks not named Lamar Jackson in the last 40 years. He will have much more talent around him than most rushing quarterbacks and is one of the few quarterbacks who has the potential to be the QB1 for several years.
He's not the only high-risk, high-reward young player in this group. Rookies Kenneth Walker III and James Cook were both drafted in the second round of the NFL draft, but there are questions as to how productive they will be. Walker has the talent to be a top-fantasy back but ended up in a poor situation. He will have to compete against Rashaad Penny, who was the highest-graded runner in the NFL over the second half of last season. Seattle loves to run, but their game scripts might not allow them to do so as much as it would like. Cook, on the other hand, might never be an RB1 in the NFL, as he's more of a receiving back, but Buffalo's offense should be able to maximize his talents. 
Tight end Albert Okwuegbunam is another player with a lot of talen who could be anything from a top-five tight end to a backup this year. The former backup is stepping into the starting role after Noah Fant's departure. He joined Rob Gronkowski, Jimmy Graham, Travis Kelce, Hunter Henry, George Kittle, O.J. Howard and Mark Andrews as tight ends who have accumulated more than 1.9 yards per route run since 2010. Most of them became elite tight ends, and he will be helped by the Wilson addition. The only problem is the Broncos spent a third-round pick on receiving tight end Greg Dulcich, which could cut into Okwuegbunam's production.
This is the point of the draft to get a second quarterback or gamble on players who have changed teams.
While there are 12 young quarterbacks worthy of building a dynasty team around, plenty of them are unproven. They are the perfect kinds of players to pair with a veteran quarterback. Aaron Rodgers and Matthew Stafford might not have many years left in the league, but they can be short-term starters for a team while finding out if a younger player works out.
Christian Kirk and Byron Pringle are two wide receivers who were overshadowed by Pro Bowlers in their previous teams in DeAndre Hopkins and Tyreek Hill, respectively. Both players will have an opportunity for even more targets with their new team. More often than not, wide receivers who change teams take a step back, but they are still worth gambling on this late in the draft.
There are surprisingly no rookies in this tier. Kenny Pickett was the only quarterback selected in the first two rounds of the draft, and he wasn't considered the top rookie option for fantasy football coming into the draft. Trey McBride was the clear top tight end, but he will be third on his own team's depth chart to start the year. That leaves two positions out of the top 137 altogether. All of the first-round wide receivers, highest upside second-round receivers and second-round running backs were gone before this tier, and then there is a clear gap. 
Nearly all of the starting quarterbacks in the NFL should be drafted at this point. There are only so many quarterbacks in the NFL, so positional scarcity moves even the worst starters up draft boards. It's good to have two or three quarterbacks in case of injury. If dynasty managers don't have three, they may need to trade for a quarterback if injuries strike. Dynasty managers should always be able to find a plug-in tight end. Because of that, it's OK to wait on a second and third tight end unless everyone else in the league is getting their third and fourth.
There should be a run on second and third-round rookie wide receivers at this time. Each of them has some kind of limitation due to talent or opportunity, but some of these players break out each year while some become busts. They are good lottery tickets that are worth holding.
Most dynasty leagues will be done before this point, but if not, it's the time to roster most starting tight ends. Similarly, every team's backup running back should be rostered as well as the top three wide receivers on each team.