The first offseason move that was significant for fantasy football was probably Kareem Hunt signing in Cleveland Feb. 11. The last one probably hasn't happened yet, but the draft marked the ceremonial end to the most dramatic of moves, with a few still happening and a few still to come.
Still, we're at the point of the offseason where it makes sense to take a step back and look at the most (and least) helpful moves for fantasy purposes. On Wednesday we took a look at the moves that moved the needle the most in a helpful direction. Today, we're going the other way, counting down the moves that muddied the waters and/or presented the biggest problems for fantasy players in 2019.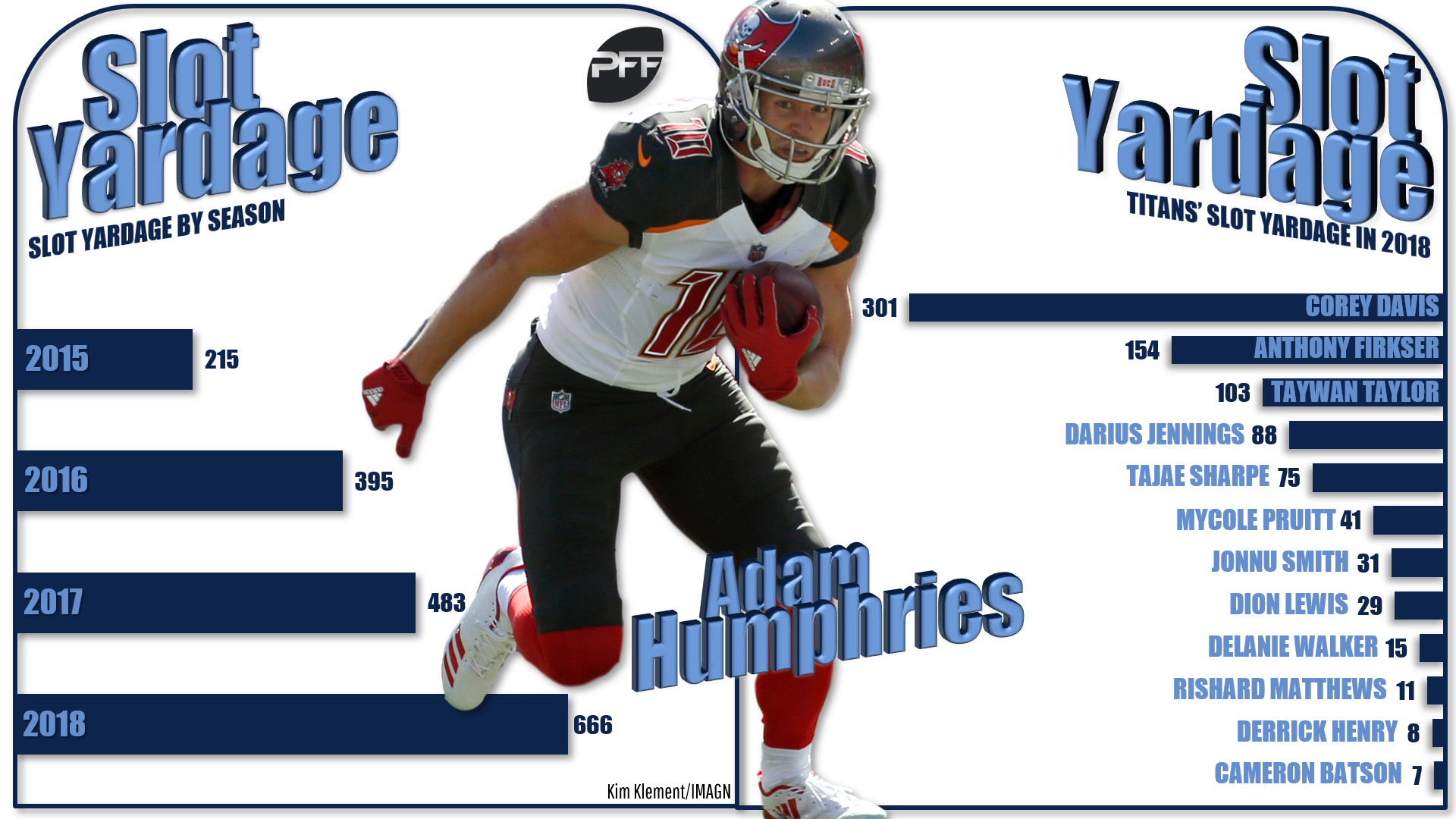 Tennessee needed more receiving help behind Corey Davis. Taywan Taylor is still an intriguing name, but no matter what, this is an offense that needed more. So no faulting the team for the move. But there were so many more appealing potential landing spots from a fantasy perspective for Humphries than the run-heavy Titans, and further complicating matters for Brown just makes it worse — and that's before considering the fact that Delanie Walker should return from injury and get his share. Tennessee should have an improved passing game in 2019, but fantasy managers might not be able to reap that many benefits.
If Buffalo decided it was going to have a bell-cow back in 2019, the team's other improvements (bolstering its offensive line and receiving corps) combined with quarterback Josh Allen's rushing ability would likely make whoever that bell cow was an interesting fantasy option. Instead, the Bills went in just about the polar opposite direction, bringing in three guys who could theoretically be starting backs to join LeSean McCoy. McCoy and Gore are far nearer the ends of their times in the league than the beginning, and the rookie Singletary might need time to realize his potential, but overall, good luck deciding how best to draft these guys (other than ignoring them altogether).
The New England backfield was already going to be a mess in 2019 with Sony Michel, James White, and Rex Burkhead around (not to mention whatever goal-line work James Develin steals), but adding Harris as a third-rounder makes it that much more difficult. White is likely to still get plenty of targets. But Michel and Harris will battle for early-down and goal-line carries (with rumors already around that Harris could steal a lot of that work from the 2018 rookie), and whatever work Burkhead gets will only hurt those guys even more.
4. Browns sign Kareem Hunt
The first big move of the offseason was also one of the most problematic for fantasy. Without Hunt, Nick Chubb would have entered 2019 as an easy RB1. And he may well be that during Hunt's suspension to start the year, especially if the Browns do end up trading Duke Johnson before the season starts. But Hunt's suspension is only for eight games, which means he will debut for the Browns in Week 10 and become easily the league's best backup running back. If you're the Browns, who have genuine playoff aspirations this year for the first time in a while, why would you run Chubb into the ground in the second half when there's a perfectly healthy Hunt there to produce? And if you have Chubb in fantasy, you should get an early season of true excitement, only for his workload to drop off dramatically just in time for the fantasy playoffs.
3. Golden Tate signs with the Giants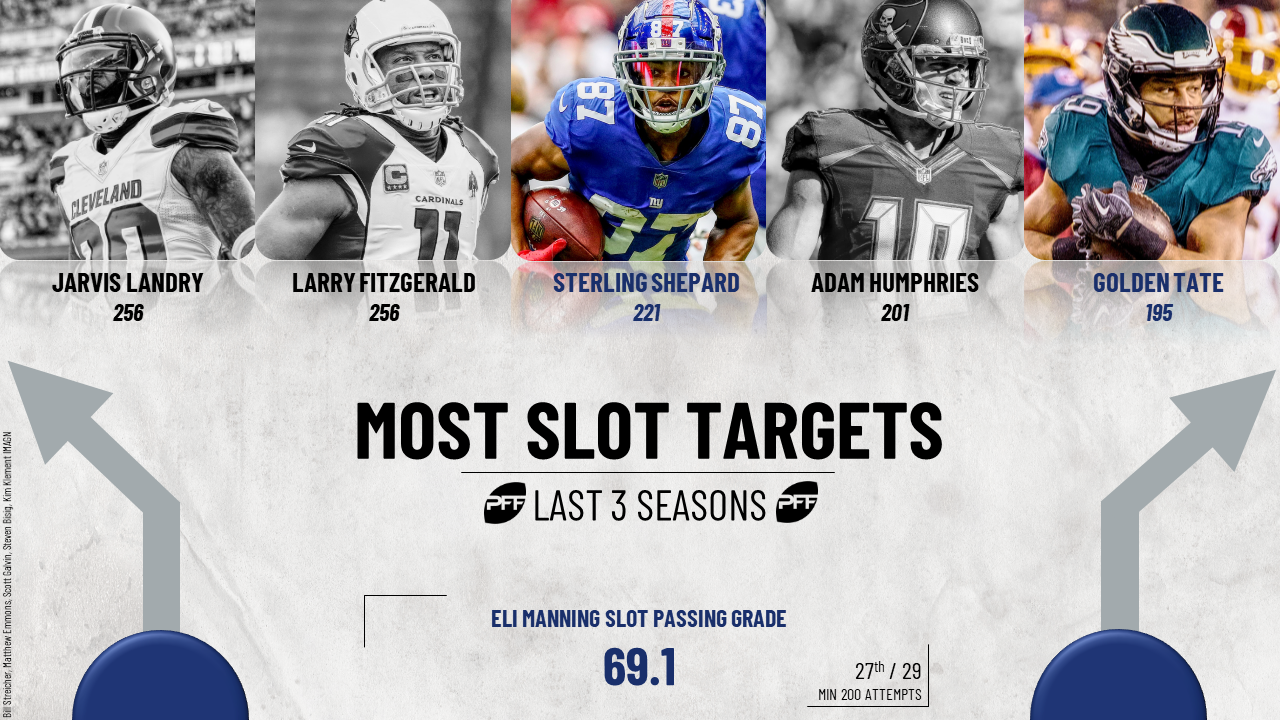 Tate's short tenure in Philadelphia was a disappointment, but he was fantasy's WR15 before being traded away from the Lions (despite already having had his bye) and has the fifth-most slot targets in the league over the last three years combined. So he's hardly washed up, and he was one of the hot commodities in an admittedly down receiver class in free agency. The problem? He landed in Giants, a team with (in Sterling Shepard) one of the four players ahead of Tate on the list of slot targets over the last three years. But Tate alongside Davante Adams in Green Bay, or give Shepard someone like Tyrell Williams in New York, and all the relevant names would have been intriguing. Pairing Tate and Shepard? It could work out, but it could also make them cancel each other out.
A year ago at this time, Jerick McKinnon was one of the hottest fantasy names at running back, joining the 49ers and head coach Kyle Shanahan in free agency as a real commodity alongside new starting quarterback Jimmy Garoppolo. Now it's a year later, McKinnon is coming off of a torn ACL, Matt Breida had a perfectly fine year in his absence, and suddenly Coleman is in San Francisco as well. That might easily be the best overall backfield top-to-bottom in the NFL, but for fantasy, it's going to be a challenge predicting who will be worth a fantasy play in a given week … assuming any one of them is. Right now, it looks like Coleman will get early downs, McKinnon passing downs, and Breida the backup work, but even if it plays out exactly like that, it means all three guys will have fantasy value below their actual ceilings.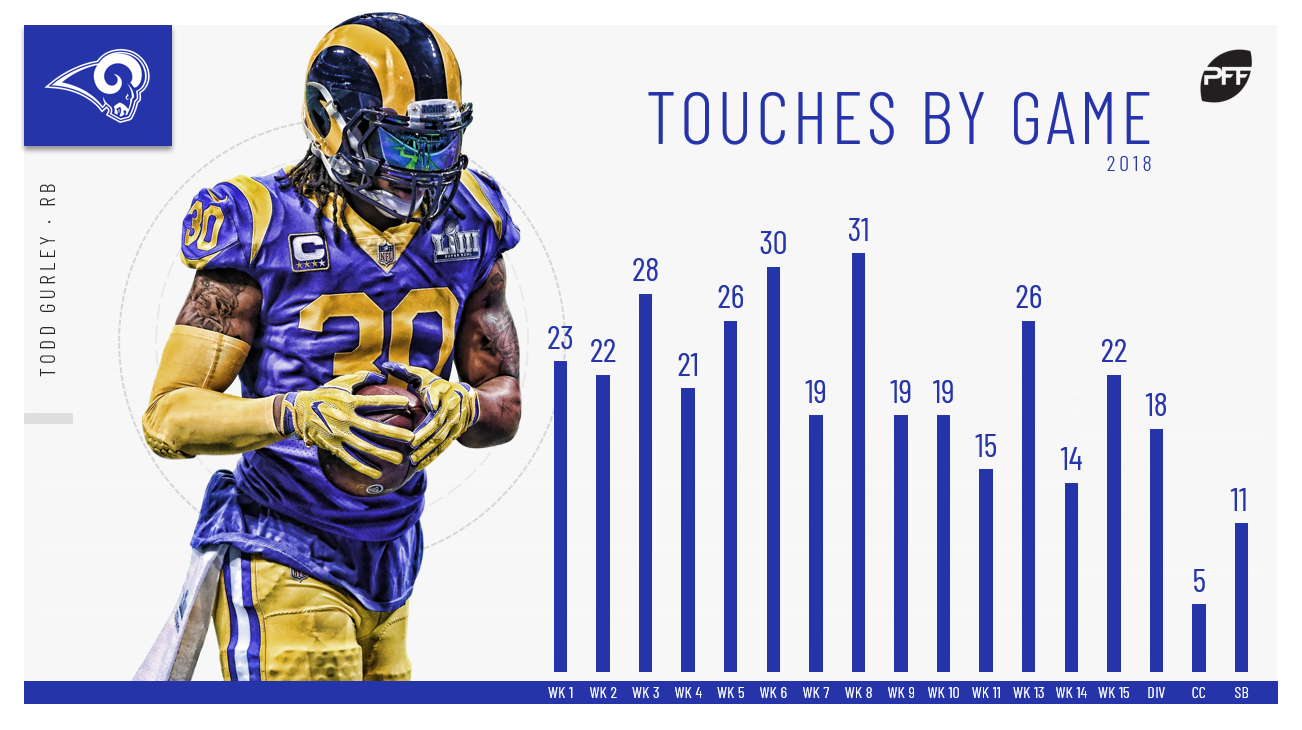 This move might have been necessitated by Todd Gurley's health issues regardless, but adding him to the Los Angeles backfield takes at least some value from the back-to-back season leader in PPR points per game. Exactly how much of that value is fair to debate, but a peak Gurley with no Henderson would be a contender for the No. 1 overall player in 2019 fantasy drafts, and a banged-up Gurley with Henderson to deal with is now plummeting in draft rankings. Maybe that makes him a value for fantasy managers willing to take a shot, but at the very least it introduces significant questions that didn't exist before.