The first offseason move that was significant for fantasy football was probably Kareem Hunt signing in Cleveland Feb. 11. The last one probably hasn't happened yet, but the draft marked the ceremonial end to the most dramatic of moves, with a few still happening and a few still to come.
Still, we're at the point of the offseason where it makes sense to take a step back and look at the most (and least) helpful moves for fantasy purposes. Below is a ranked list of the moves that most helped fantasy managers for 2019, whether it is for helping a certain player's stock or clarifying a situation or simply making things more interesting.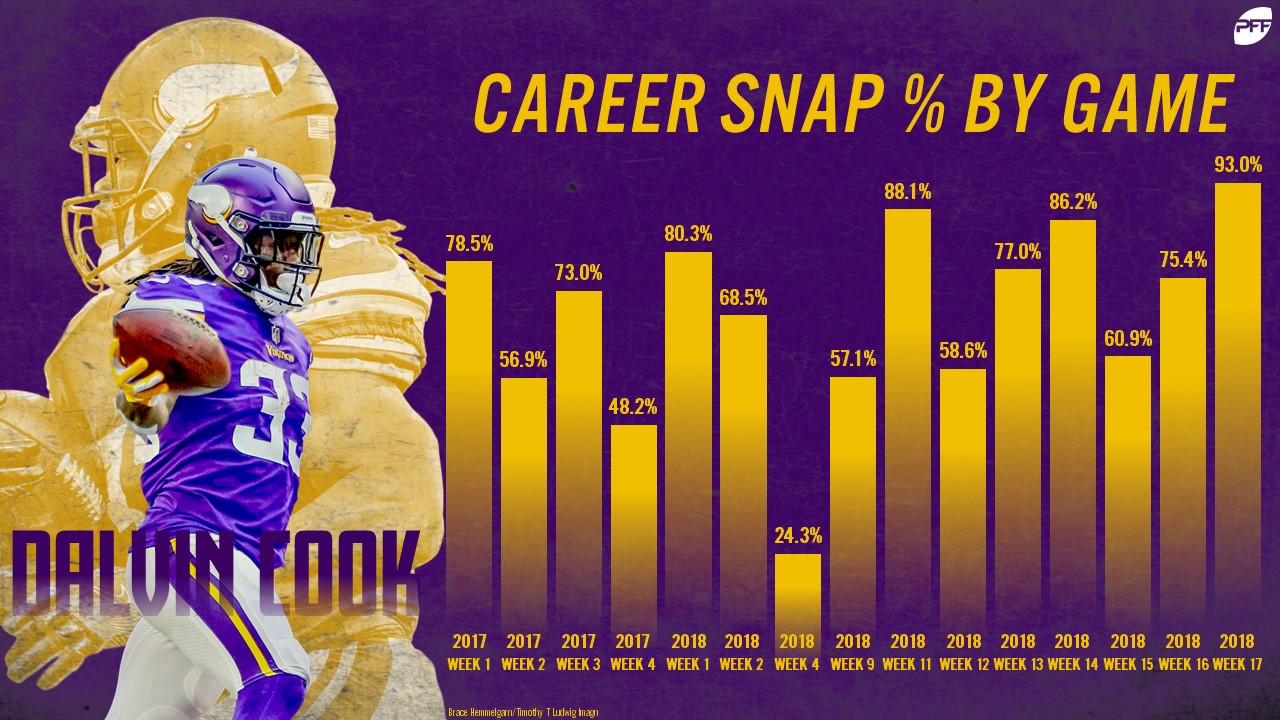 Murray's departure might muddy the waters in New Orleans for Alvin Kamara a little, because he could steal at least goal-line work from the star back. But the real benefit here is with the team Murray left behind. Had Murray remained in Minnesota, he would have provided a frustrating cap to Dalvin Cook's upside. But with Murray gone and only third-round rookie Alexander Mattison presenting a reasonable backup to Cook, the Vikings should be set to give a massive workload to their third-year back, who offers elite upside.
7. Nick Foles signs with Jacksonville
Foles is only so good. He's not the kind of quarterback who is going to take a team over the top all by himself. Luckily for both him and the Jaguars, that isn't what that team needs. The Jaguars should still have an elite defense, a running back with loads of potential in Leonard Fournette, and quantity (if not necessarily quality) among the receivers. When the team's previous quarterback, Blake Bortles, was merely bad and not disastrous, the Jaguars got relevant fantasy performances out of Fournette, Allen Robinson, Marqise Lee, and others. But Bortles was one of the league's worst quarterbacks in 2018, and the team got little fantasy production as a result. Foles isn't a world-beater, but he should do enough for the Jaguars to offer some fantasy upside out of Fournette, Lee, Dede Westbrook, and rookie tight end Josh Oliver.
6. Mark Ingram signs with Baltimore
Prior to the Ravens signing the veteran Ingram out of New Orleans, the team's backfield for 2019 looked like it would be Gus Edwards and Kenneth Dixon. Considering the team was the run-heaviest offense in the league after Lamar Jackson took over in 2018, whoever serves as the primary ball-carrier (or ball-carriers) in that offense will carry fantasy intrigue, but between Edwards' complete lack of involvement in the receiving game and Dixon's frustrating injury history, it was shaping up to be problematic for fantasy. Now with Ingram in town, fantasy managers know exactly who should be the primary ball-carrier for the team, and while Edwards, Dixon, and rookie Justice Hill will still get some work, Ingram has a much higher upside than any of those guys would be themselves.
Neither ex-Buccaneer receiver landed in a fantasy spot that will lead him to a likely huge fantasy season, but the fact that both left Tampa Bay should mean great things for fantasy favorite Chris Godwin. The Buccaneers had four receivers reach 70 targets in 2018 (the aforementioned three and Mike Evans) and probably would have had a fifth pass-catcher get there if O.J. Howard had played all 16 games. Now with Jackson and Humphries gone, Godwin and Howard should both see a jump in workload and consequently a jump in fantasy stock. (Breshad Perriman and others will see some work as well, but Godwin and Howard are the biggest beneficiaries.)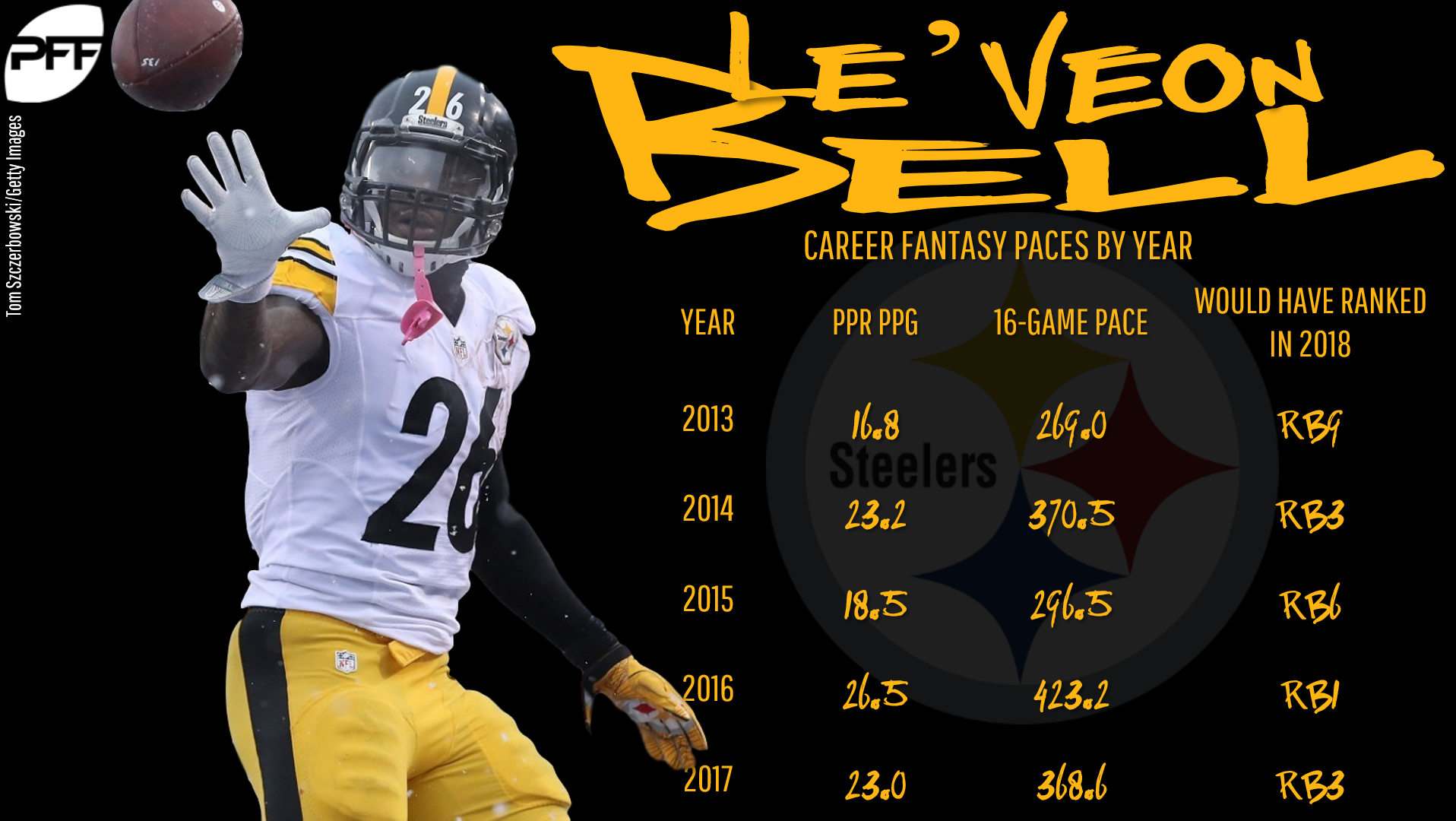 Whichever members of the New York front office wanted (or didn't want) to spend big bucks on the big name, the fact remains that Bell is a Jet now, and even if the team has Elijah McGuire, Trenton Cannon, and Ty Montgomery, Bell is likely to see a bell cow workload in 2019. That would of course have been true no matter where he signed, so this isn't so much about the landing spot as it is about merely re-introducing a bell cow back to the fantasy landscape. The running back position is shallow enough without a potential workload monster like Bell sitting on the sidelines for no reason, so getting him back only deepens the first round.
3. Kliff Kingsbury and Kyler Murray join Arizona
The Cardinals were basically a fantasy wasteland in 2018. Yes, David Johnson finished the year as the No. 9 PPR running back, but fantasy players who spent a top-three (or higher) pick on him weren't exactly over the moon with his performance. And with Larry Fitzgerald (WR30) the only other Cardinal skill player to even to 125 PPR points, the fact that the team plays in Arizona made sense, as the gap in value was about as wide as the Grand Canyon. The team might not return to Bruce Arians/Carson Palmer levels right away, but the arrivals of Kingsbury and Murray (not to mention wide receivers Andy Isabella and Hakeem Butler) almost have to help the offense and its overall fantasy stock improve.
2. Jared Cook signs with New Orleans
This was one of the moves that everyone wanted to see from the start of the offseason (as an example, see my offseason fantasy wish list from Feb. 4, which had Cook to the Saints as one of the eight specific moves I wanted to see this offseason), but the fact that it came to fruition doesn't take anything away from its appeal. We saw in the Jimmy Graham days what Drew Brees and the Saints offense can do with a top-of-the-line tight end, and even Benjamin Watson and Coby Fleener (if you squint hard) put up some numbers. Cook isn't vintage Graham, but he is pretty easily the best tight end the Saints have had since Graham left, and with no receiver offering big upside behind Michael Thomas and Alvin Kamara, there is massive room for Cook to produce.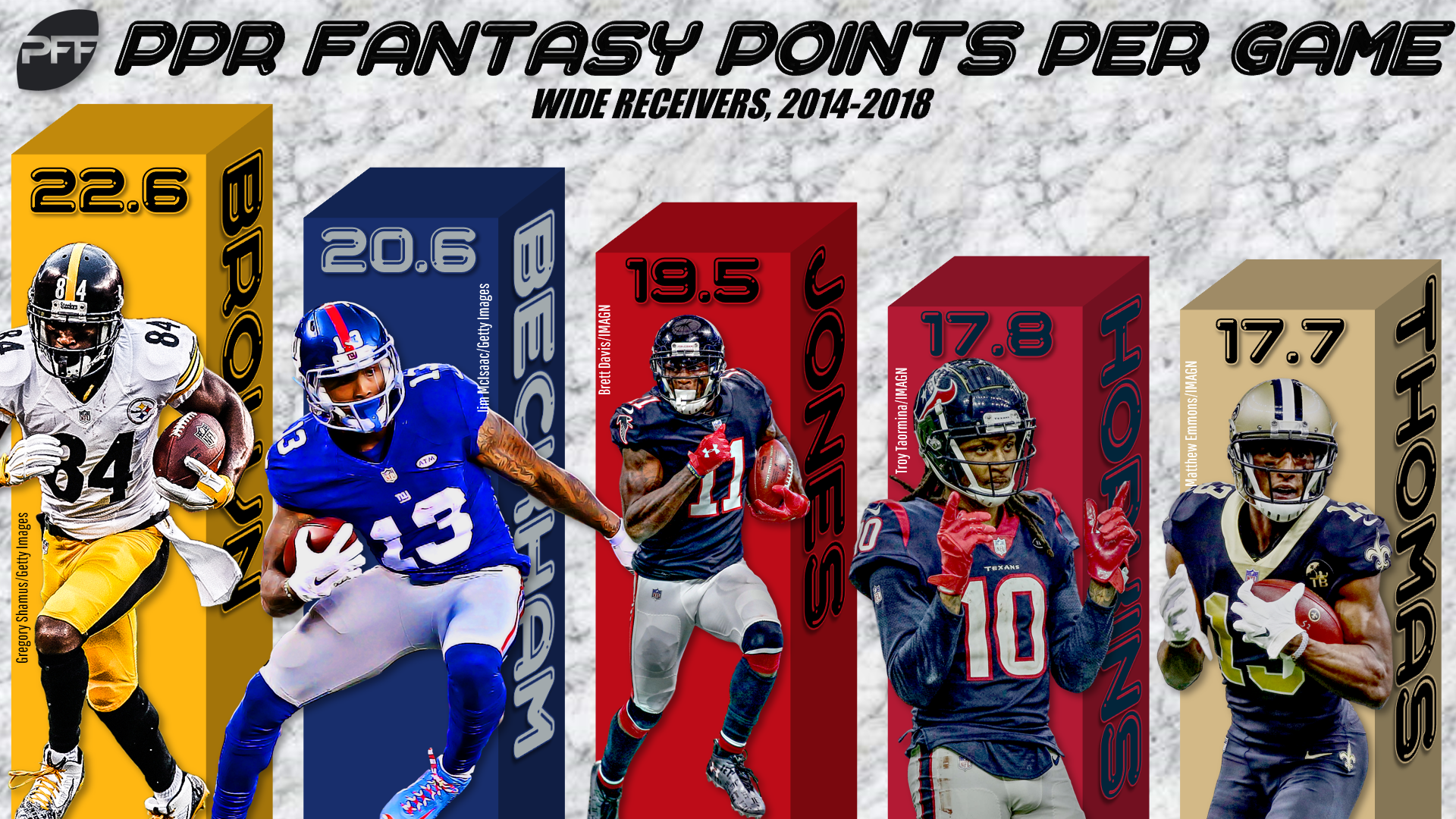 The Browns offense getting a year of stability at head coach (Freddie Kitchens), offensive coordinator (Todd Monkey), and, most importantly, quarterback (Baker Mayfield) meant the team was going to have a much higher fantasy ceiling in 2019 than any year in recent memory no matter what else happened this offseason, but Beckham joining the group takes that already-high ceiling much, much higher. Mayfield is suddenly getting discussed as a top-five quarterback, Beckham has the best quarterback he's ever had, Jarvis Landry has the best running mate he's ever had.
The offensive line in Cleveland could still present a problem for the offense's overall upside, but all in all, this is a team that went winless only a year ago and now could contend for the title of best offense in the league. Beckham isn't the only reason for that, but he's a big one.