Having an elite fantasy tight end was a huge weapon in fantasy football last season. Travis Kelce, Zach Ertz, and George Kittle ran away with the top three spots, and Kelce put up one of the best fantasy seasons we've ever seen out of a tight end. But when it comes to 2019 fantasy football drafts, is it worth mortgaging one of our early-round picks on a tight end?
Current average draft position data has Kelce coming off the board in the mid-second round at pick 2.05. That's unlikely to stick through fantasy draft season in August, as his ADP has been creeping up all offseason. It's completely reasonable to expect Kelce to go at the turn of the first/second round.
Kittle and Ertz aren't coming at the same draft day premium, but they're still going to cost you a pretty penny. Ertz is being drafted on average at pick 2.10 and Kittle has an ADP of 3.04. These two can certainly flip flop in order depending on the league, but there's a strong likelihood that both will be gone before the end of the second round in 12-team drafts this year.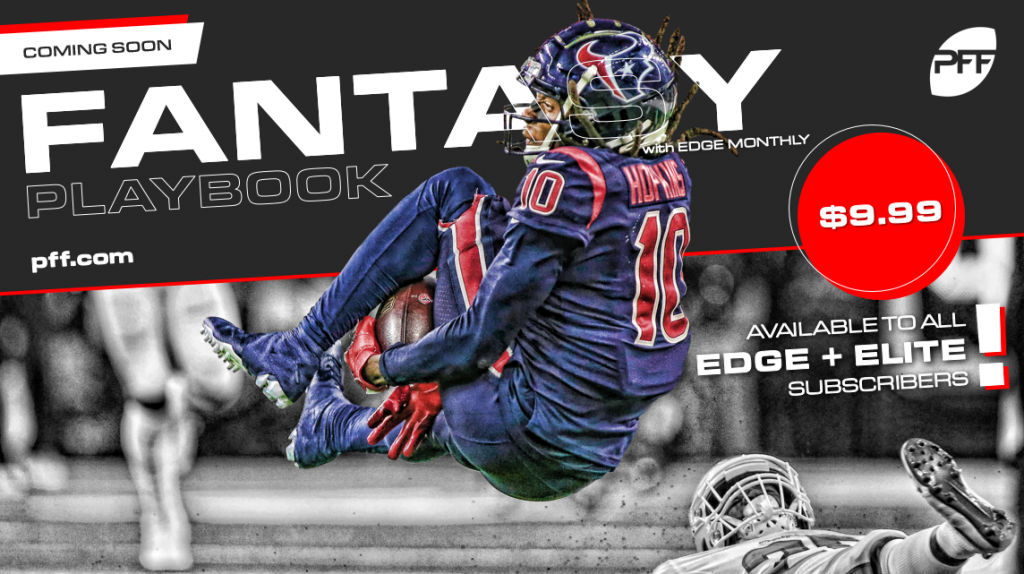 Proponents of zero-RB (or upside-down drafting) will tell you there's nothing wrong with drafting a tight end this early. In fact, they'll likely encourage it given the overall state of the position. Consistency and tight end simply aren't synonymous. So having a consistent option is a huge plus. But does it necessitate spending one of your first two picks on the position?
In a word: No.
Roster construction is one of the most overlooked aspects of fantasy football drafts by casual season-long players. Sure, people know they have to fill certain positions and have a specific amount of bench options. But they may not realize the ramifications of early-round picks on their roster.
Let's say you're at pick 1.12 in the first round. There was a running back run in the first round with Saquon Barkley, Ezekiel Elliott, Alvin Kamara, Christian McCaffrey, Melvin Gordon, David Johnson, Le'Veon Bell, James Conner, and Joe Mixon all off the board. DeAndre Hopkins and Davante Adams also went. So the best available players are Todd Gurley, Dalvin Cook, Michael Thomas, Julio Jones, Odell Beckham, and Kelce.
All of those running backs going before you pushed some decent value down the board at wide receiver, and there's a chance you may not be over the moon about Gurley or Cook. So you go with Thomas who's coming off a massive 125 catches last year. Then you pair him with Kelce at 2.01. There's no denying that you're off to a good start, but remember that picks in the early rounds set off a chain reaction that will impact your roster construction.
There's nothing worse than that wait between picks when you're on the turn. Player after player comes off the board and you see the running back position get cleaned out. When it finally makes it back to you at pick 3.12, your best options on the board are Aaron Jones, Marlon Mack, and Kerryon Johnson. To be fair, each one of these guys comes with upside, but it's tough to get excited about entering the year with any of them as your RB1. And sure, you can roll the dice on two of them on the turn, but even then we're taking some pretty big chances.
So let's rewind and go back to the first two picks, and instead take Gurley and Cook. Risky? Sure. But it's also a move that gives us two of the top 11 running backs. When the draft gets back to us for our third- and fourth-round picks, we'll have a shot at receivers like A.J. Green, Stefon Diggs, Brandin Cooks, and Robert Woods. While those guys are a step down from Thomas, it isn't a major dropoff given the overall depth at wideout this year. At the same time, your running back situation is much more robust.
As for tight end, the value cost of spending a second-round pick on the position is significant and has a huge impact on your roster construction. There's much better value to be had from TE4 to TE8. These players, who are coming off the board between rounds 5-8, includes O.J. Howard, Hunter Henry, Evan Engram, Eric Ebron, and Jared Cook. None of these players is as sure of a thing as the top three, but each comes with a big-time fantasy ceiling. Better yet, they won't cost you anywhere near as much on draft day.
The zero-RB approach of fading running backs early to get an edge at wideout and tight end can work. There have been many fantasy players and pundits who have used this strategy with great success. But as we saw back in 2016, it's a strategy that can implode for a lot of casual players. While going running back early is the status quo, it's an approach this year that will set you on the path to constructing a solid fantasy roster. You don't need to draft Travis Kelce, George Kittle, or Zach Ertz to win your leagues this year.