Last week, I introduced my opportunity scores model, which combines a few metrics for position group strength with best ball average draft position (ADP) to quantify which teams have the most opportunity for rookie wide receivers and running backs in 2022. After Round 1, I looked into the opportunity for all wide receivers and running backs drafted and added commentary around where I expect ADPs to move post-draft, then I did the same for the second round.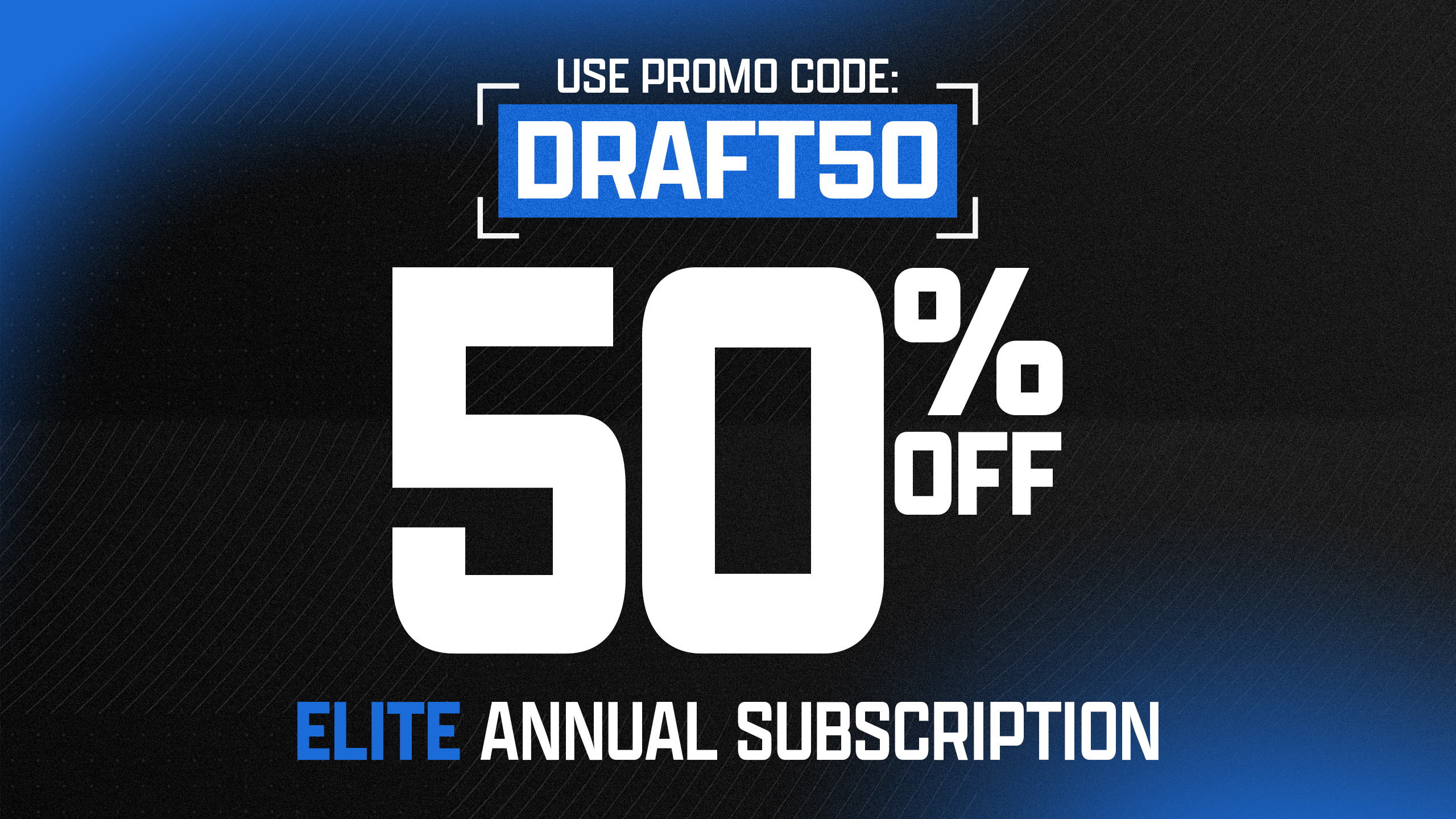 Below, I'll update the opportunity scores for wide receivers and running backs drafted in the third round. I'll also walk through the ADPs of the position group each selection is joining, highlighting whether the rookie addition should slot in immediately as a strong producer and have a clear window to WR1 or RB1 status in the near future.
Jones was somewhat of a surprise to be the first receiver selected in the third round. He was WR21 on The Athletic consensus big board and ended up the WR14 in the NFL draft. Justin Fields isn't projected to be the most fruitful passing quarterback, but there is a lot of opportunity available in Chicago.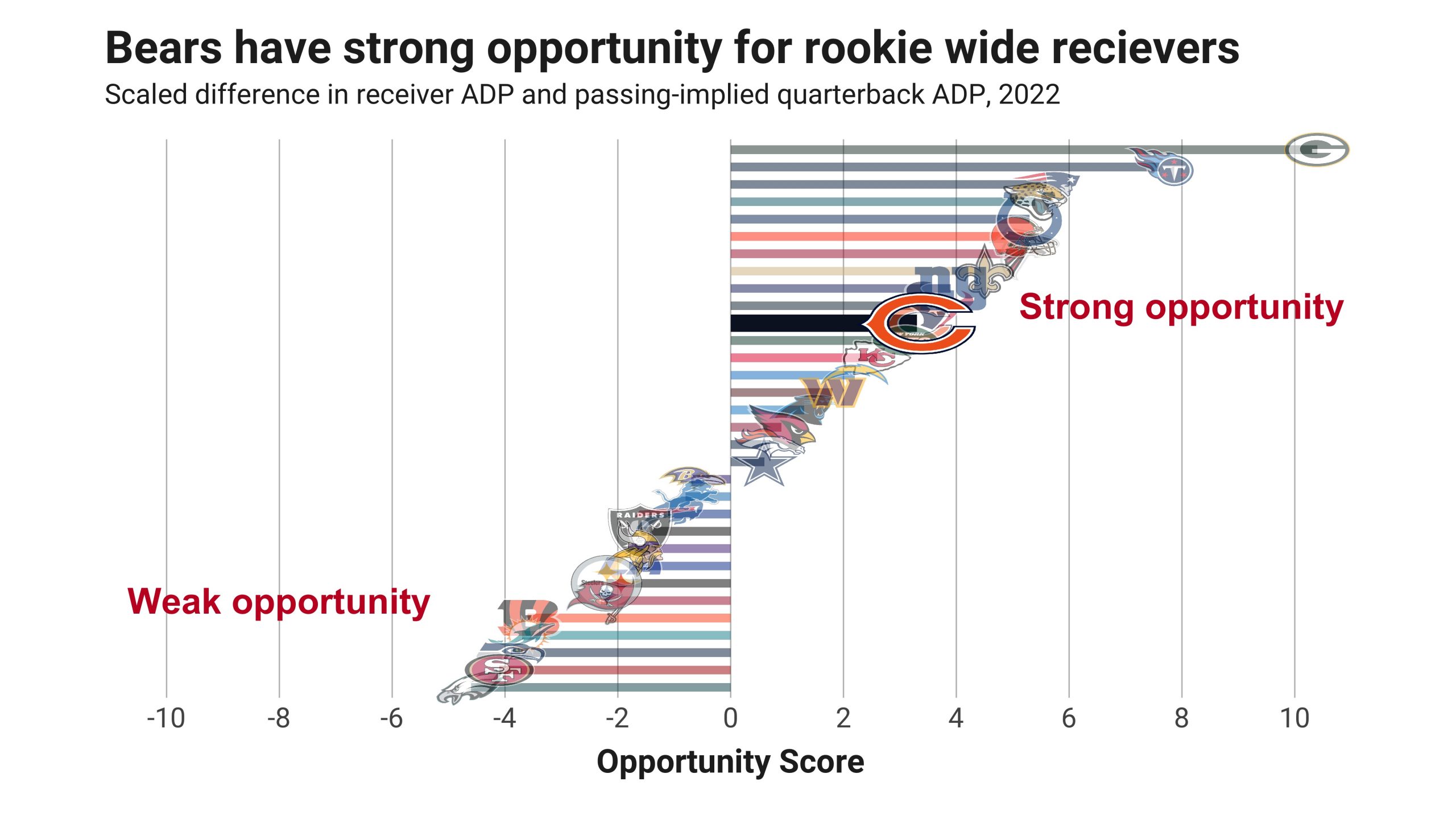 Only Darnell Mooney and Byron Pringle currently are being drafted among Bears' receivers, and they likely were being floated higher by the lack of other options. Jones isn't going to dramatically shift the ADP makeup, but he'll start to show up in best-ball drafts over the next few months.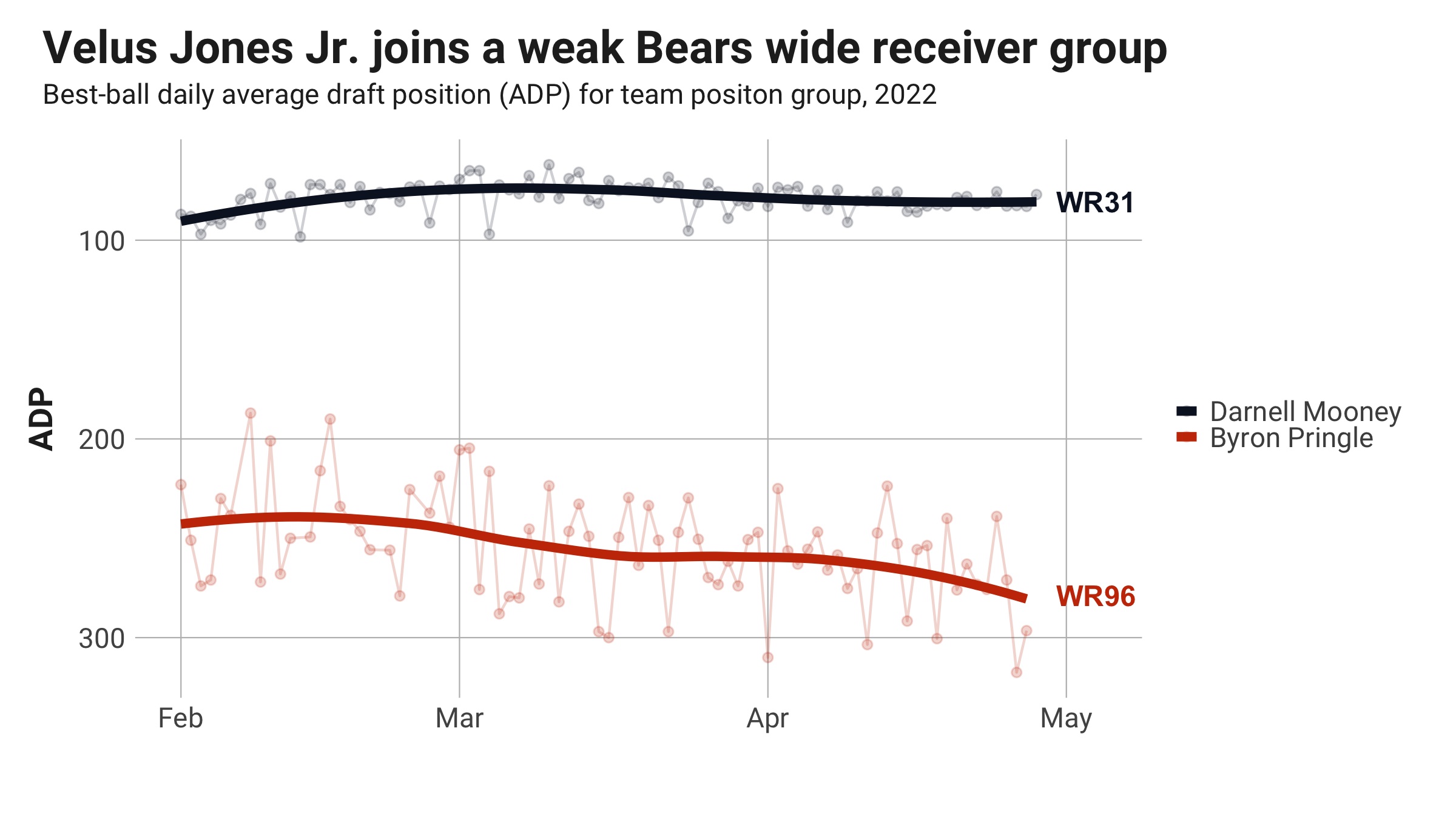 Tolbert had decent headwinds to being a Day 2 pick in the NFL draft as a small-school player and an older prospect, but he lands with the Cowboys, who have middling opportunity for a rookie wide receiver.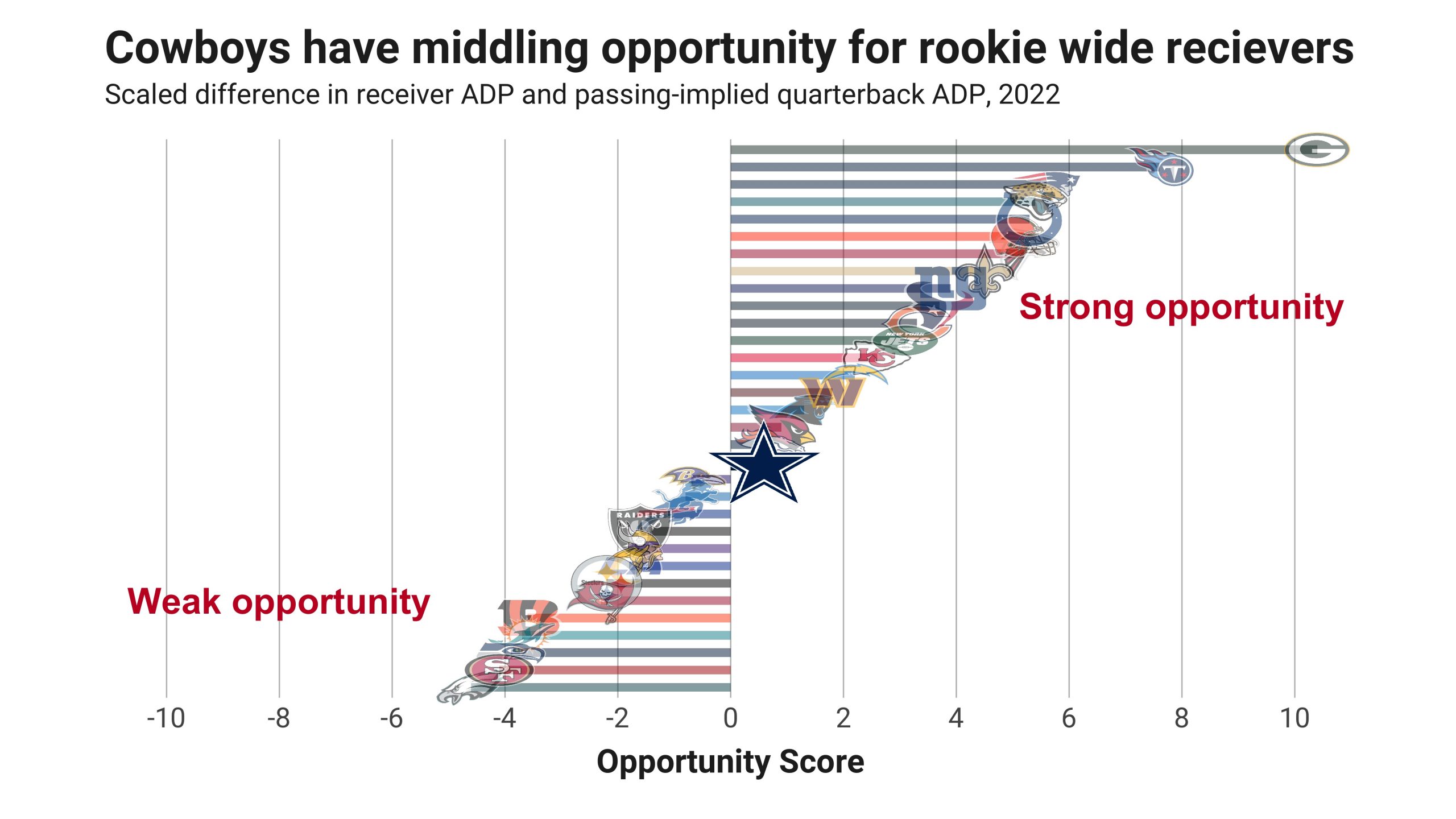 Tolbert's WR92 ADP is going to fly up post-draft, with optimism he can take the WR3 role away from lesser veteran options like James Washington.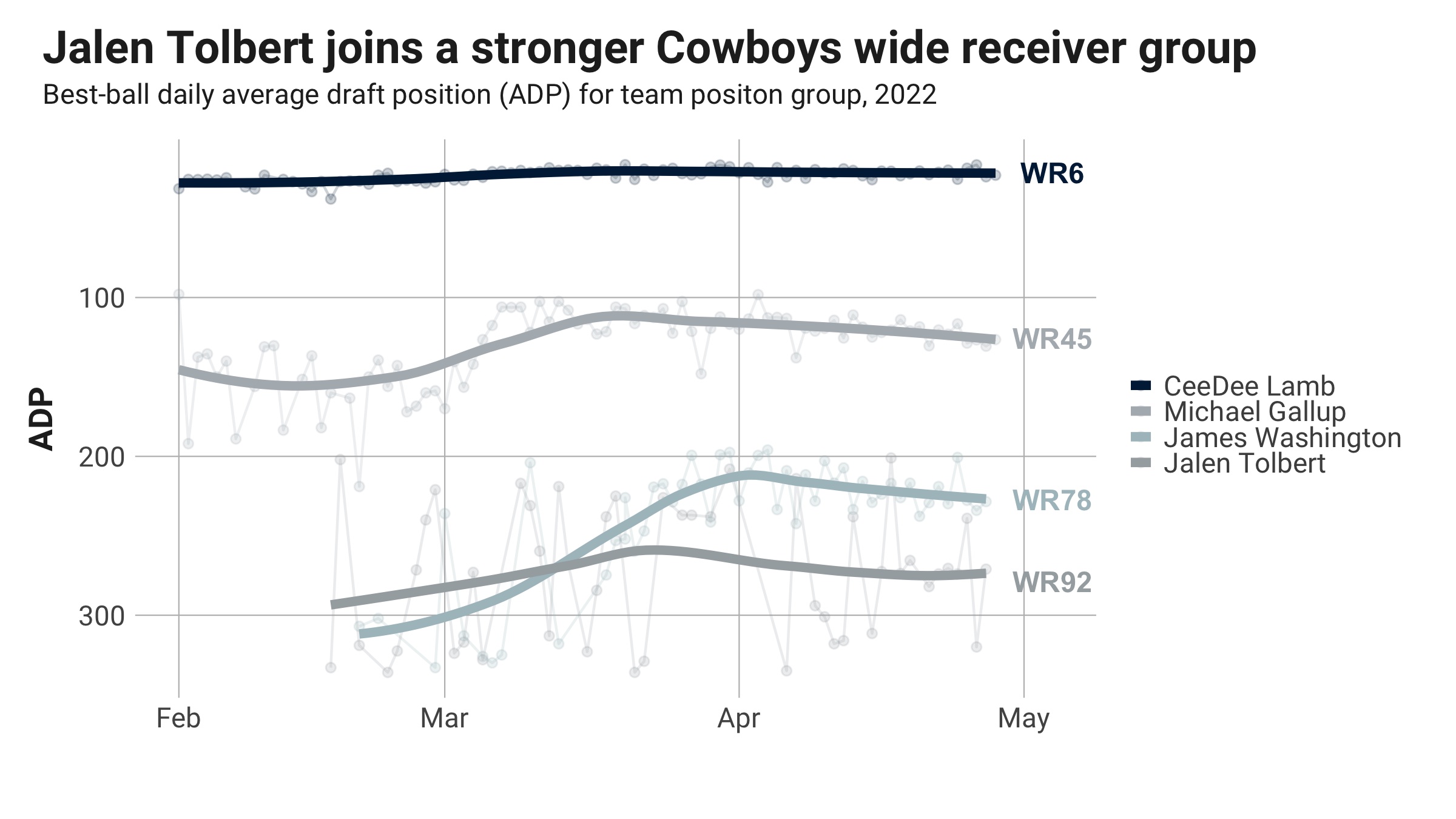 Not the most curious pick, but a little head-scratching for the Buccaneers to draft a running back after Leonard Fournette committed to come back with a three-year contract through 2024. The Bucs did lose Ronald Jones to the Kansas City Chiefs, so White could serve as a contingency plan for Fournette in the near-term, with upside down the road.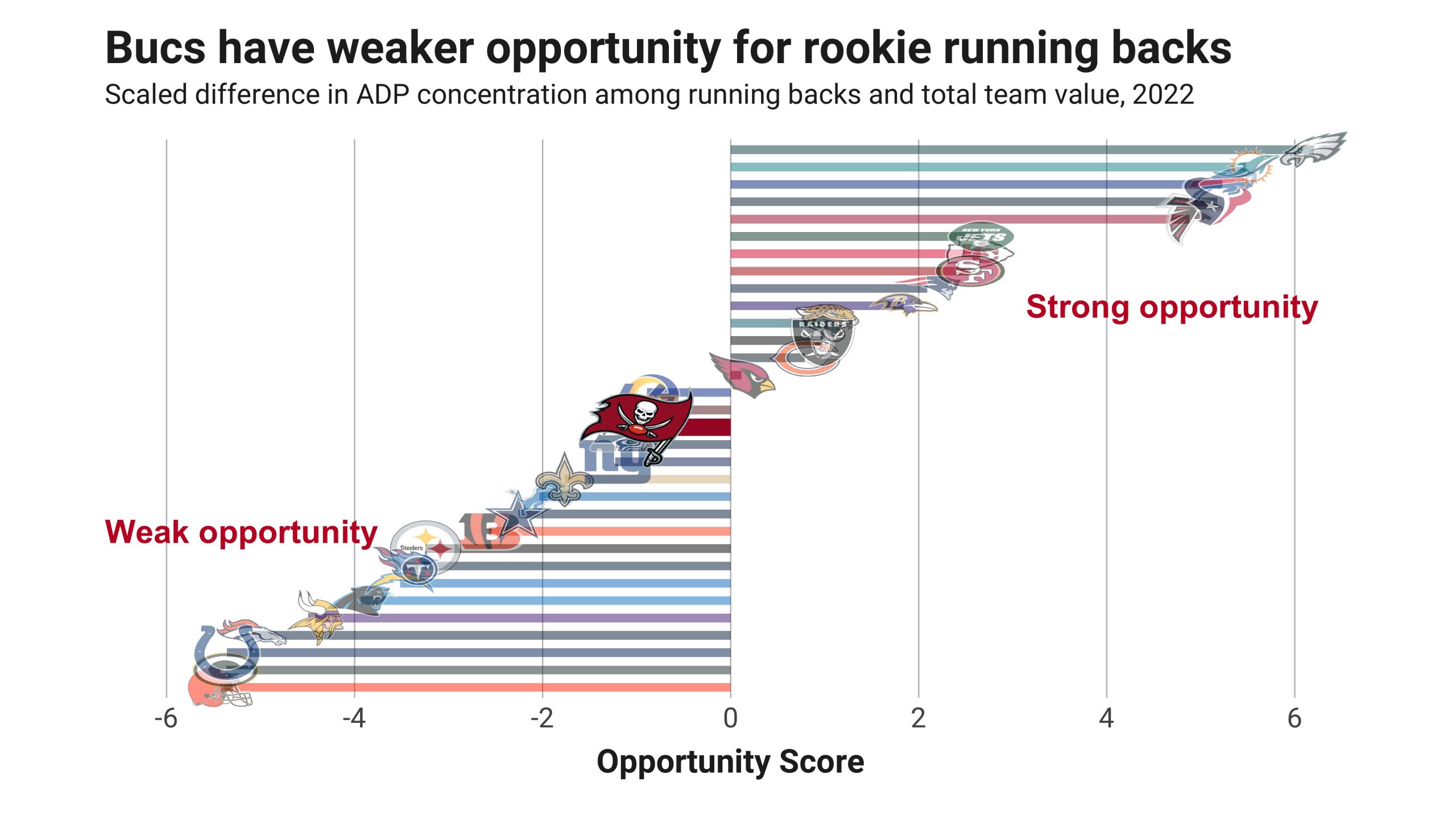 Fournette's RB12 ADP could weaken somewhat with this pick, but he'll likely stay within the top-20. White should rise up into the top-40 running backs, while any hope for a highly productive 2022 will disappear for Ke'Shawn Vaughn and Giovani Bernard.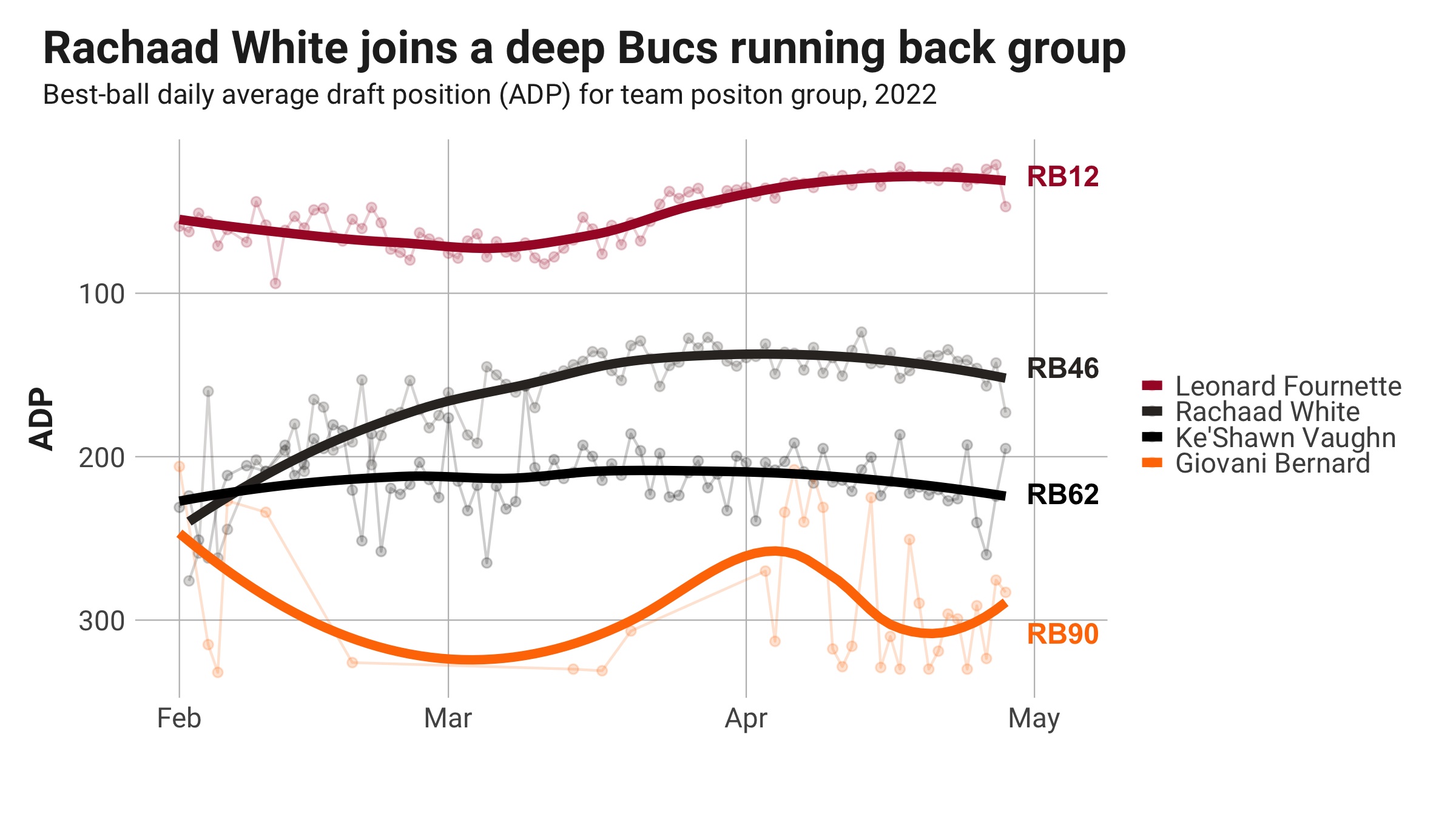 Davis-Price looks like one of the bigger reaches of the draft, but there's always a chance for a star role with the 49ers, at least for a week or two during the season.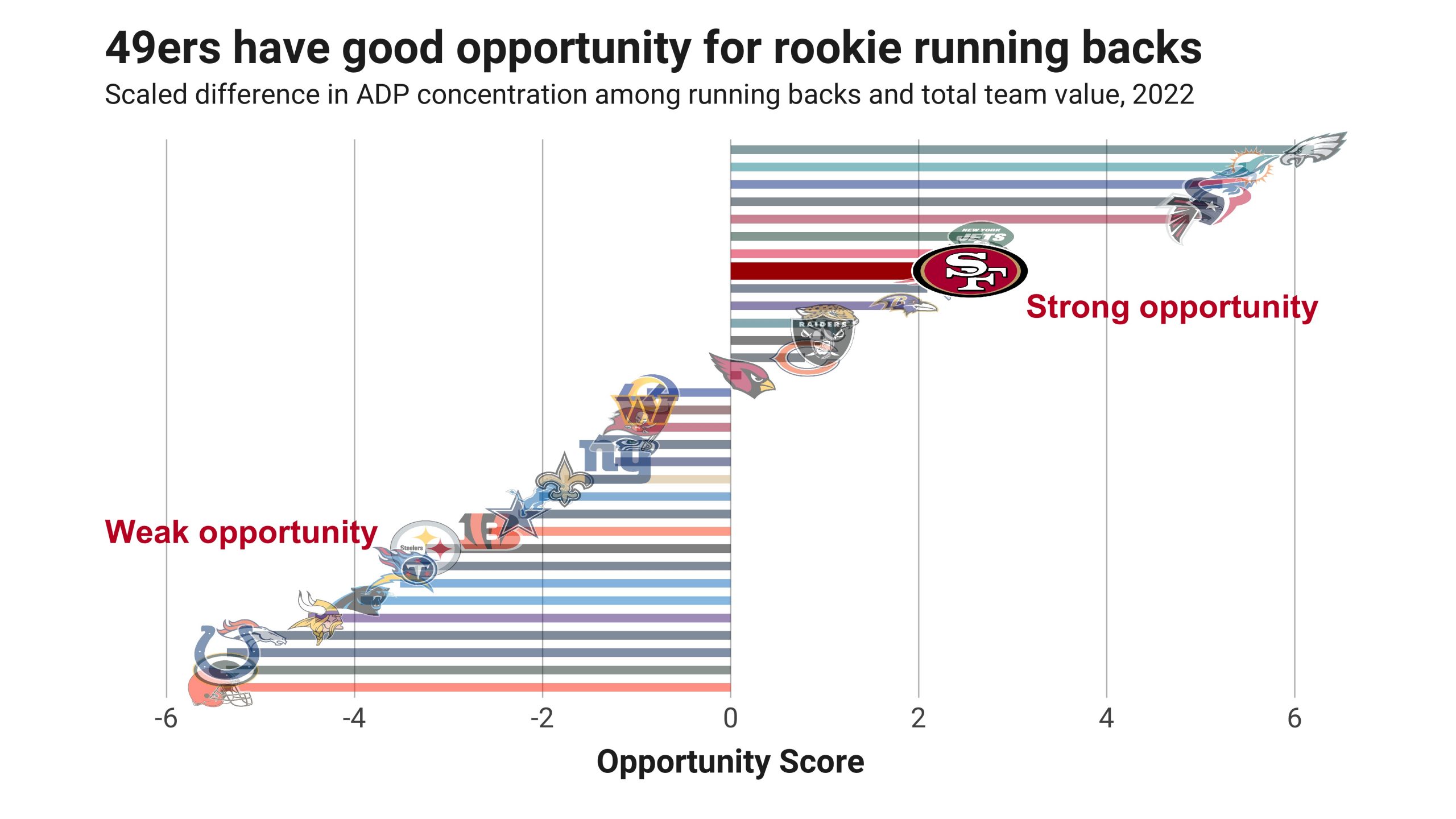 Elijah Mitchell was the presumed lead back for the 49ers, but nothing can be assumed with this backfield. Last year's third-round pick Trey Sermon fell out of favor in his rookie season, and now it's wide open as to who will be the dominant back in 2022, if anyone.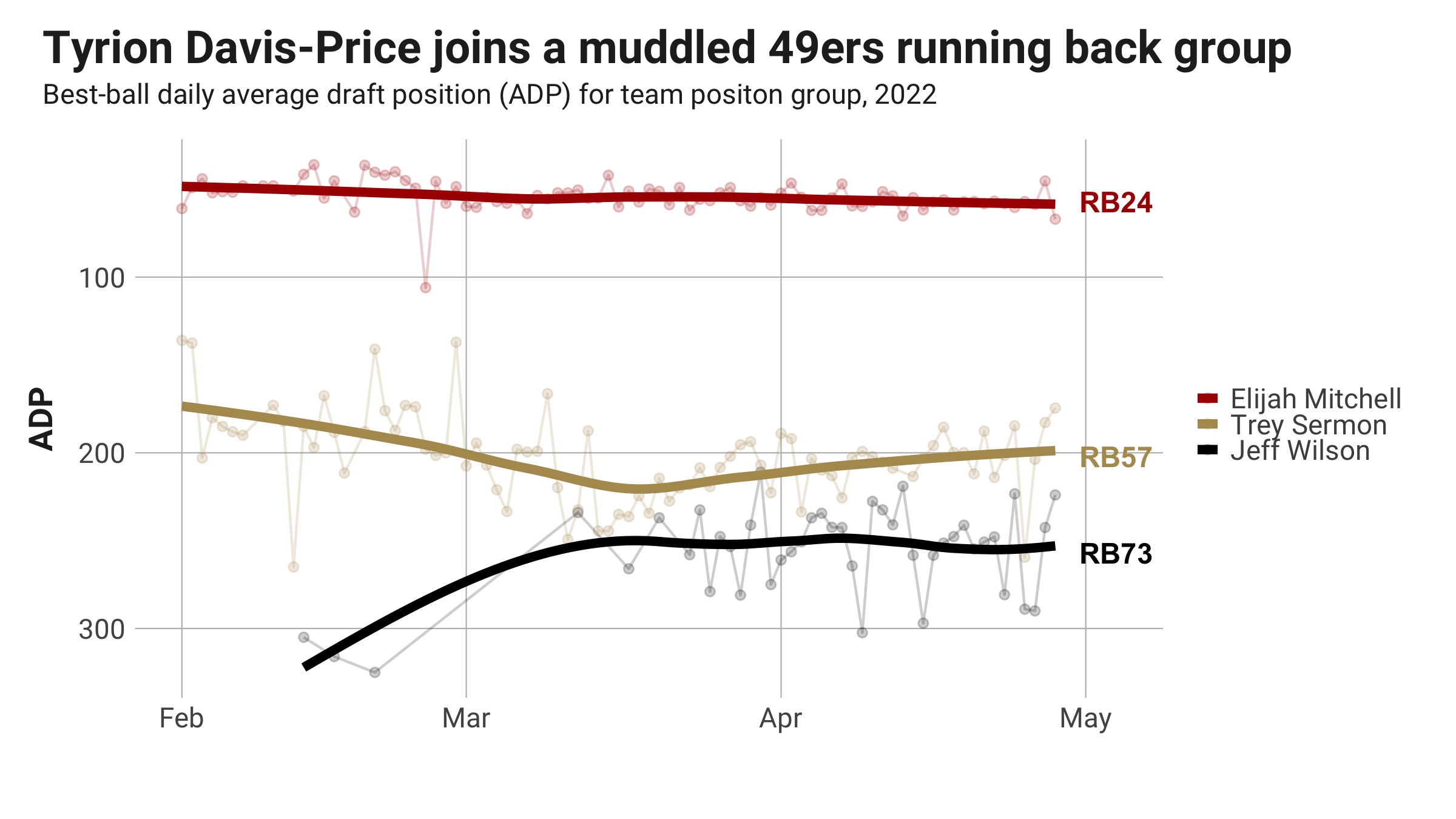 If you felt a disturbance in the force on Friday night, it was the metaphorical death of thousands of Antonio Gibson dynasty teams when the Commanders turned in the card for a third-round running back. Even worse, Robinson profiles as a bigger back to challenge Gibson's early down work, and J.D McKissic returned for a presumably large receiving role. There wasn't presumed to be a ton of opportunity in Washington, but if Gibson is on the outs, that figure would be understated.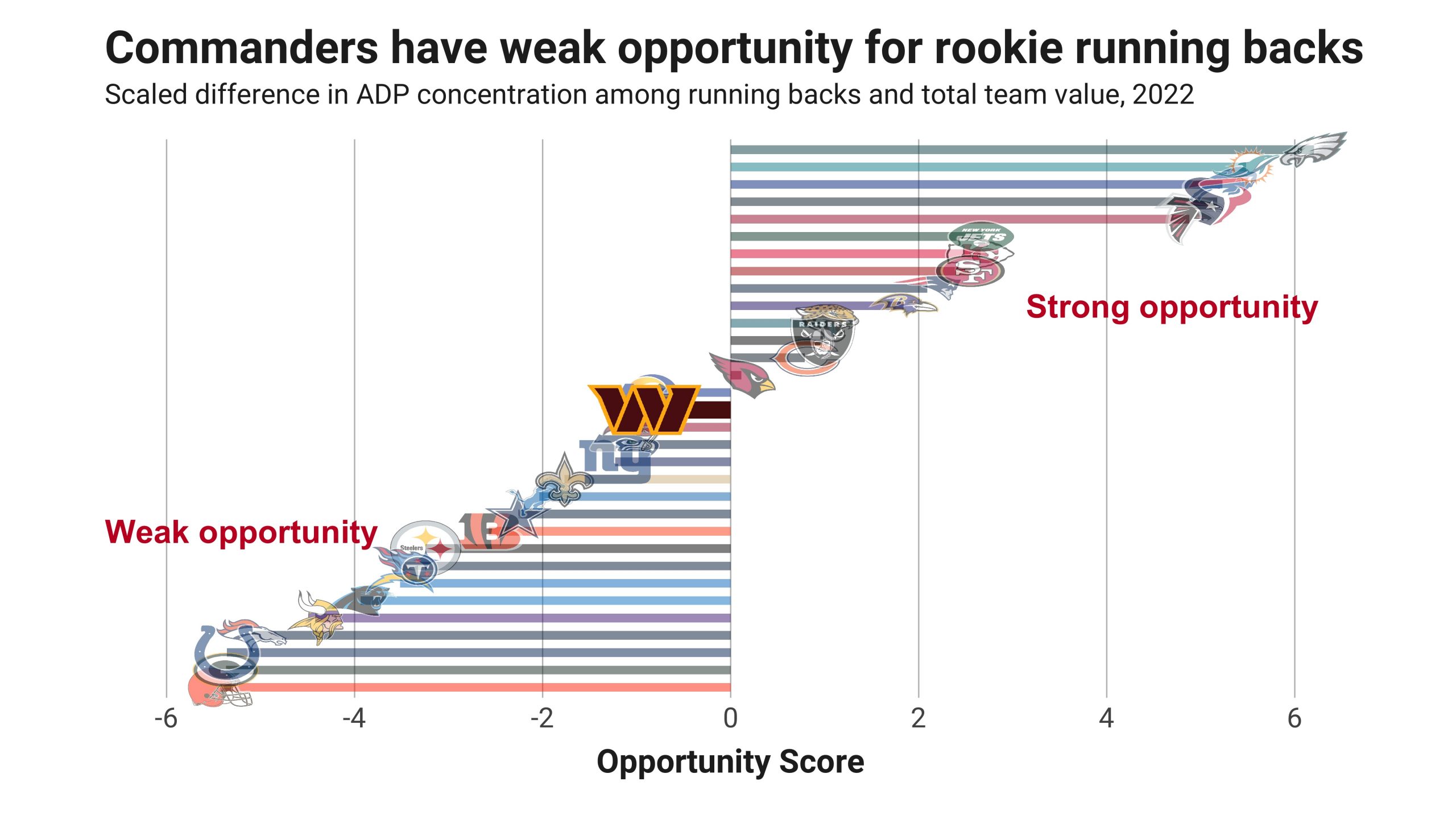 Robinson's ADP has risen slightly through the draft process and will probably move up marginally in the coming months. Gibson will probably fall out of the top-20 running backs, while McKissic remains looked into a predictable PPR role as the receiving back.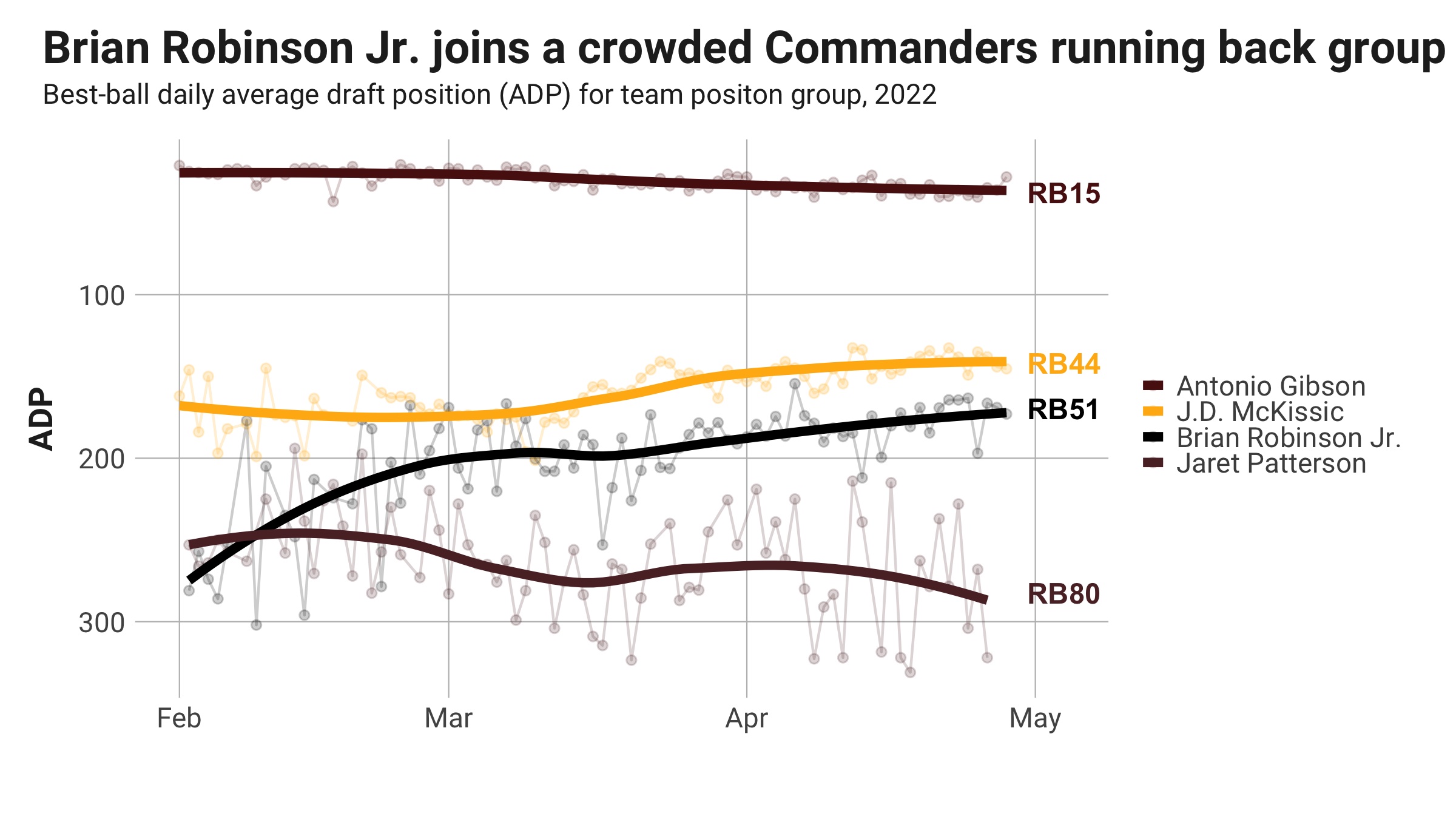 The market cooled on Bell after a disappointing NFL combine and pro day, but the Browns decided to take a chance on a younger, productive receiver who profiles similarly to Jarvis Landry. The Browns have a lot of opportunity for a rookie wide receiver to step into a WR2 role and one of the best young quarterbacks in Deshaun Watson on the roster.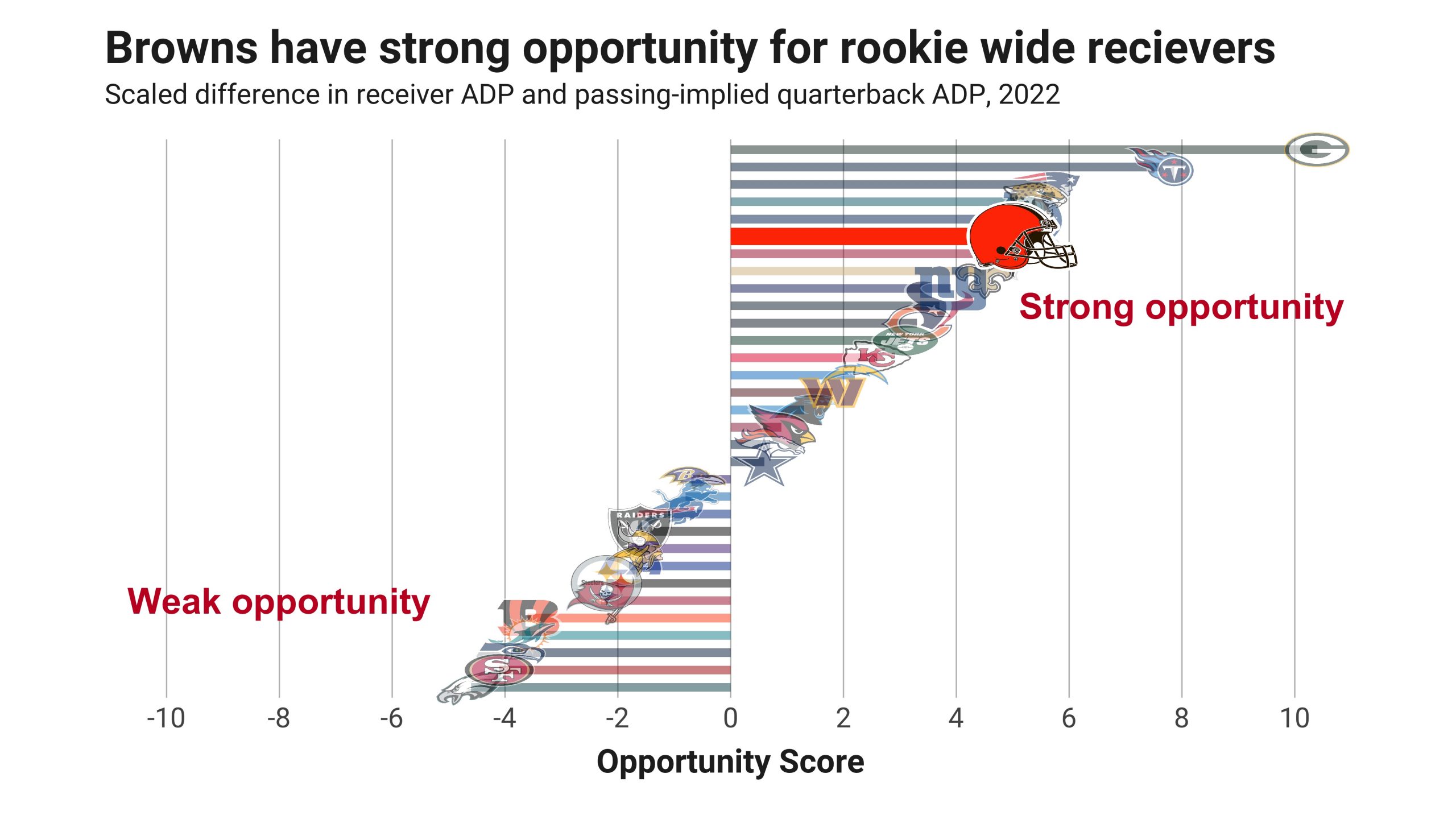 Bell faces theoretical competition for the WR2 role from Donovan Peoples-Jones and Anthony Schwartz, but fantasy drafters aren't buying them with a WR76 ADP for Peoples-Jones and Schwatz rarely drafted in best-ball leagues after a muted rookie season.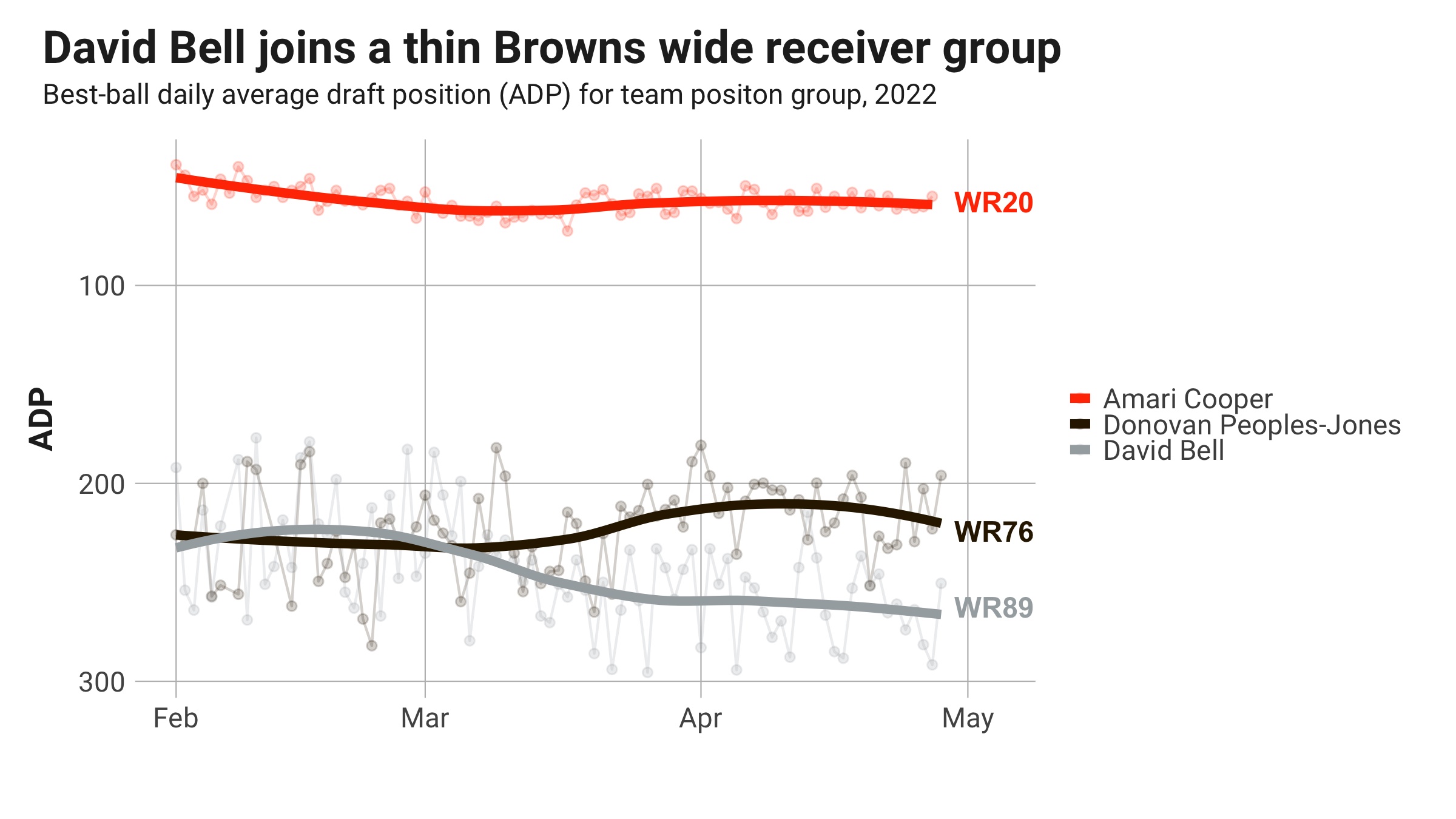 The 49ers didn't invest a ton of draft capital in the position with a third-round selection of Gray, but they also don't project to have much opportunity for a rookie wide receiver. Now, these projections don't have a discount built into them for the possibility that Deebo Samuel is shipped out of town for a king's ransom, so take that into consideration.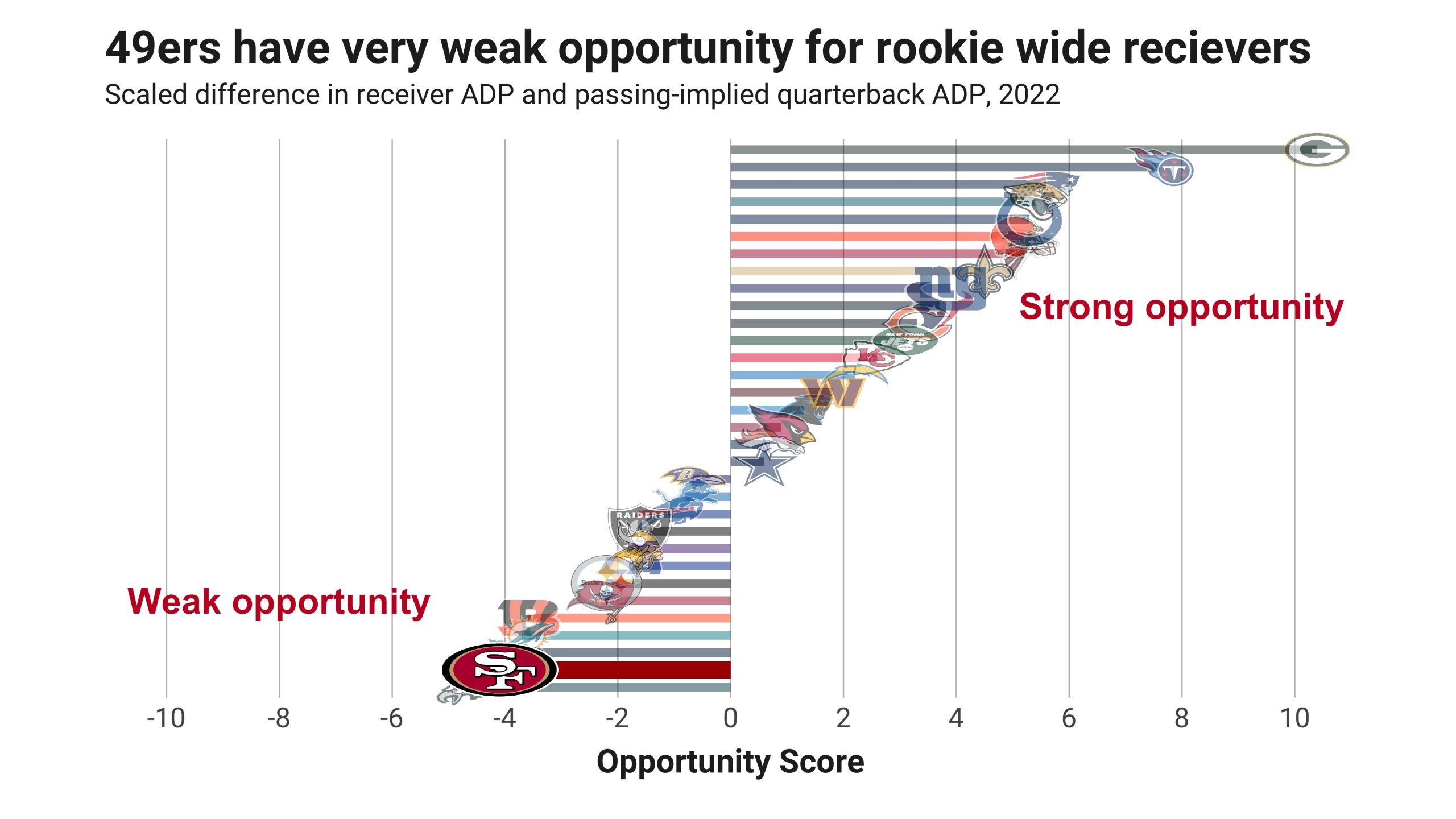 Gray isn't on the fantasy radar heading into the NFL draft and probably won't be in the next few months without a Samuel trade to open up snaps and production. The 49ers currently have two strong wide receivers, and George Kittle is also going to take a healthy portion of Trey Lance's passing production, which is uncertain at this point.