Each week, PFF's fantasy football analysts post our rankings in PPR, non- PPR and 0.5 PPR formats for the league's offensive skill positions. Jon Macri and I then add our IDP rankings, making the PFF rankings pages the go-to resource for all your fantasy football decisions.
According to FantasyPros, my rankings finished as the second-most accurate among 150 analysts in the 2020 season. They came in second-best at running back and top-10 at wide receivers and tight end. Last year, my rankings finished third-highest and nabbed the top spot at running back.
Of course, our rankings are in a constant state of flux, with changes being made due to injury reports and personnel/usage updates, among other factors. But regardless of any changes that may occur between now and Sunday, here are 10 borderline fantasy starters whose rankings I feel confident about heading into the final week of the regular season. These rankings are based on PPR scoring settings within their positions as of Wednesday morning.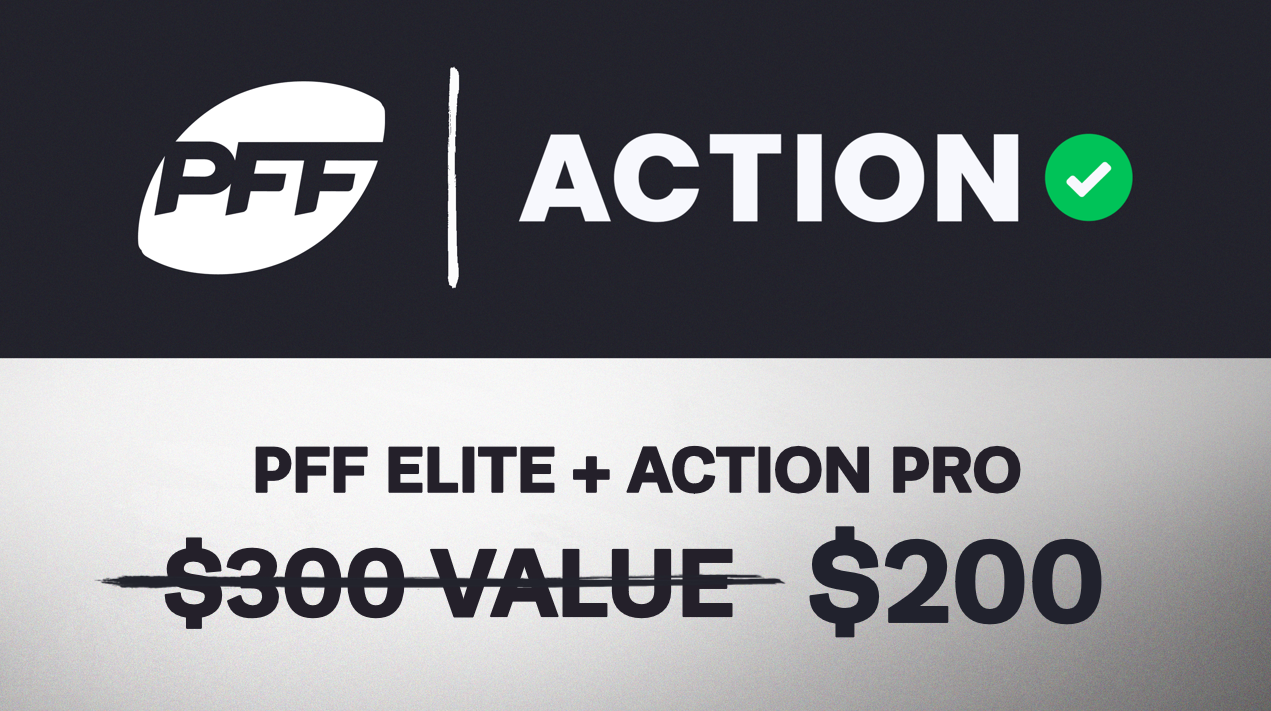 BIG-GAME POTENTIAL
Trubisky has brought some level of consistency to the Bears offense since getting reinstated as the starting quarterback. He's thrown for a minimum of 200 passing yards and a touchdown in each of his five starts.
One of his best statistical games of the season came in Week 12 against the Packers, the same team he faces this week. Trubisky threw for 242 yards and three touchdowns in that game. The Bears were trailing in that game, leading to 46 passing attempts. Six of the last eight teams to face the Packers have thrown at least 35 times, so Trubisky should be passing plenty again this time around.
The combination of Trubisky's high floor, likely high number of pass attempts and the fact that the Bears are desperate to get a win should add up to a top-12 fantasy performance.
In Week 15, Tony Pollard put together one of the best games by a running back for the Cowboys this season. Pollard gained 69 yards on the ground and 63 in the air with a total of two touchdowns. Elliott needed to respond in a big way to help keep his job, and he did last week — he forced 11 missed tackles on his carries. No other running back has forced that many in a game this season. 
Elliott should have another opportunity to shine against the Giants. New York has been particularly bad against the run in recent weeks. They've allowed 369 rushing yards to halfbacks over their last three games. Elliott hasn't scored a rushing touchdown since the last time the Cowboys and Giants faced off in Week 5. Elliott gained 91 yards on 19 carries that day. This would be the best time for Elliott to end his touchdown drought.
McKissic is in position to make a lot of plays with so many teammates injured. Antonio Gibson returned from injury last week but only played 30% of Washington's offensive snaps. The reason for the low snap count was likely a combination of the injury and Washington playing from behind. 
McKissic is a unique player in that he lines up out wide or in the slot more than any other running back. Forty-seven of his targets have come while lined up like a wide receiver — the next-closest RB has done so 29 times. With Terry McLaurin hurting, Washington needs help in the pass game.
McKissic has nine catches for 65 yards in his first game against the Giants, and he should get more rushing attempts than the three he saw against New York in Week 9.
Hilton's second half of the 2020 season has been significantly better than the first half. He's running on five straight games with at least 60 receiving yards with four receiving touchdowns in that stretch. He's done all this despite only playing in three-wide-receiver sets.
He faces a Jaguars defense that has given up at least 98 receiving yards to a wide receiver in each of their last 11 games. One of the Colts receivers is bound to put up big numbers. There's a chance it's any one of the three, but recent history points to Hilton.
It's not often a team plays each other two times in three weeks, but when it happens you can expect similar outcomes. Brown faced off against the Falcons two weeks ago and caught five of seven passes thrown his way for 93 yards and a touchdown. He followed that up with another touchdown and 35 yards last week.
Atlanta's defense has played better over the second half of the season, but they have given up six touchdowns to wide receivers in the last four weeks. Tampa Bay has a playoff spot wrapped up, but the Buccaneers still have plenty to play for. A win clinches a matchup with an NFC East winner who will have a losing record; a loss could match them up with one of the best in the NFC. Tampa Bay should play its starters throughout the game, which means plenty of playing time for Brown.
BUST POTENTIAL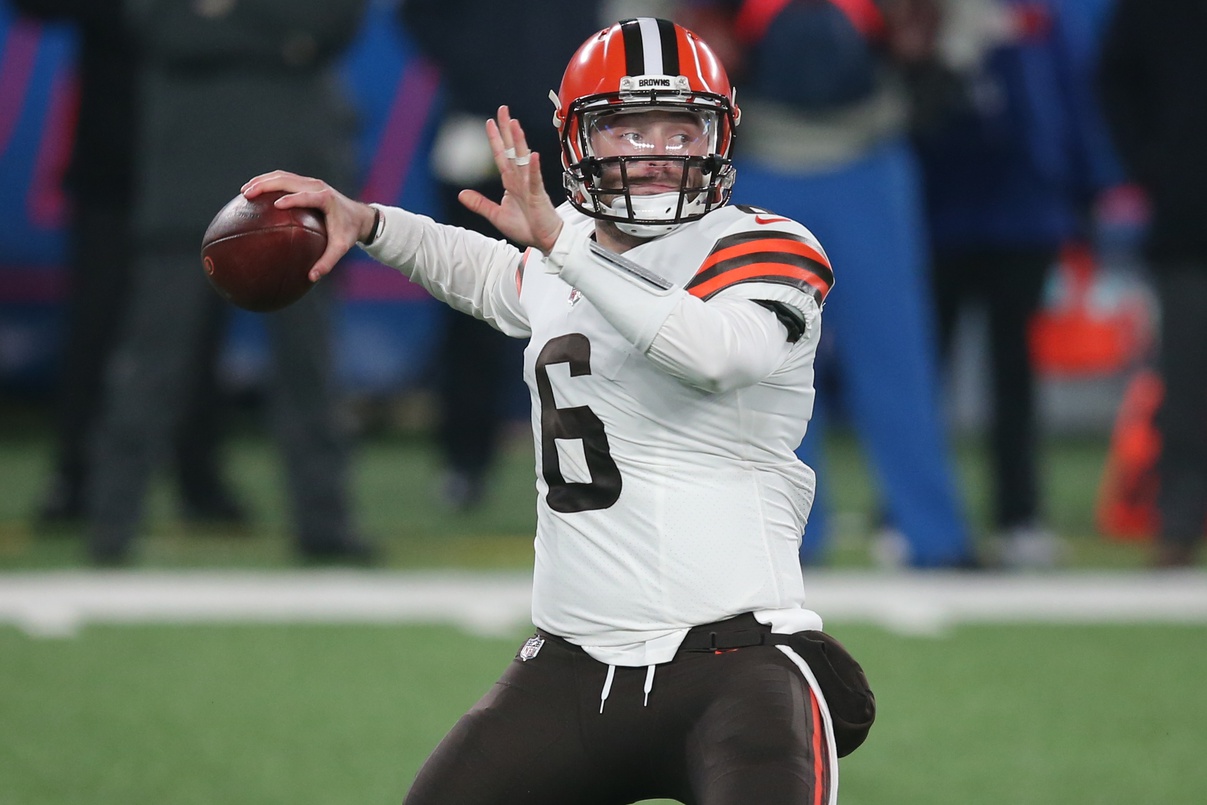 Mayfield has played very well over the second half of the season. He's thrown for at least 250 in each of the last five games with 10 touchdowns in that time. Cleveland has also been throwing a lot recently because they've been losing. They've lost two of their last three games, and Mayfield has 100 pass attempts in those two losses.
This week, Mayfield is playing a Steelers team that is at least resting their quarterback and potentially more players. This should allow the Browns to be ahead and keep with their identity of running with the ball. Even if he is forced to throw, Mayfield ended up with a 55.6% completion percentage with two interceptions and four sacks the last time these teams met. 
Conner has missed three of the last five games, and when he has played it's been in a part-time role. He only touched the ball 10 times in each of the past two games. The Steelers have already clinched the division and are just playing for playoff seeding. Ben Roethlisberger won't be playing, and there is a chance other players including Conner might not play as well.
Conner should be avoided even if he does play, and Benny Snell Jr. and the rest of the Steelers backs should be avoided if Conner doesn't. Pittsburgh will probably be playing from behind against the Browns, and Cleveland's run defense has been top notch recently. 
No back has run for more than 60 yards against them in the last four weeks. With Pittsburgh potentially looking to rest people, we could see more of a rotation than usual, making it even more likely no one sees 60 rushing yards.
Bell started the game for Kansas City last week with Clyde Edwards-Helaire out. He played most of the first quarter, but then they transitioned to Darrel Williams over the rest of the game after Bell was hurt. The injury alone might be enough to keep Bell out.
Kansas City already announced Patrick Mahomes won't be playing, and they will probably rest more starters. That will make it hard to predict exactly what Kansas City will do with their running backs. Bell is probably still considered the starter until Edwards-Helaire is healthy, but Williams will still have the third-down role throughout the playoffs. Former sixth-round pick Darwin Thompson was pushed down the depth chart when Bell signed, but he could also see significant time this week.
The backfield could go a number of ways, and the Chargers defense should be prepared to stop any of them. The Chargers have allowed only one back to reach 70 yards in the last nine weeks, and only two have rushed for touchdowns. Even if Bell is out, the rest of Kansas City's backfield should be avoided.
Agholor has played very well recently, with two of his three 100-yard games occurring in the last three weeks. He's been a touchdown machine all season, tying his career high of eight touchdowns on the year. 
The problem for him this week is that he's playing the Broncos. The last time Agholor played Denver, he caught one of four passes thrown his way for eight yards. The Bills are the only defense to fully take advantage of Denver's defense in the second half of the season, with two 100-yard wide receivers. No other wide receiver has had 100 yards against them in that time.
The Raiders are out of the playoffs and have nothing to play for outside of pride. Las Vegas could also see this as an opportunity to get their rookie Bryan Edwards more snaps. If he does, it would be at the expense of Agholor.
Gage's season has been full of inconsistency. In seven of his 15 games, he's been under 35 yards with no touchdowns. This includes last week's game where he caught four of five passes for 23 yards.
He faced the Buccaneers the week before and caught five of 10 passes for 68 yards and a touchdown. It's unlikely he will be able to repeat that performance, as the Buccaneers' defense is playing better. Tampa Bay's defense has allowed a number of big-name wide receivers to get the best of them, but clear No. 2 wide receivers haven't done as well. Gage was the exception to that rule two weeks ago.