It's the middle of fantasy football draft szn and there's no better time to take a strong stance on our most-confident picks to ball the hell out in 2020, along with those who we're simply avoiding at all costs. Rankings are one thing, but what players do you consistently draft the most when you're on the clock and push comes to shove?
Subscribe to
I've consistently found myself fading the following 10 players in best ball, dynasty and redraft formats alike during the offseason. Note that the ranks aren't in any particular order. You can check out my top-10 "my guys" that I've consistently selected here.
Fournette (341) finished with more touches than everybody except Christian McCaffrey (403) and Ezekiel Elliott (355) in 2019. Only CMC (142), Austin Ekeler (108) and Tarik Cohen had more targets than Fournette (100). The Jaguars' workhorse back somehow only found the end zone on three occasions last season and was easily one of the most unlucky players in the league.
Somehow this wasn't ruled a TD lmao.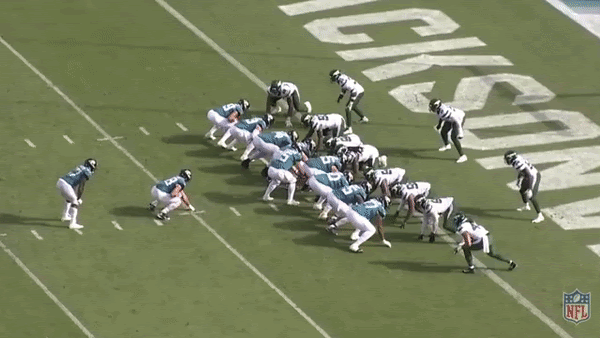 And yet, Fournette finished as the PPR RB7.
The question is whether this sort of elite usage will persist under OC Jay Gruden, who made a habit of utilizing committees during his time in Washington. Fournette ranked 37th among 38 players with triple-digit targets in yards per target; Chris Thompson is going to heavily eat into this part of Fournette's workload. Somehow, only Ekeler and McCaffrey had more targets than Thompson in Weeks 1-5 last season before Gruden was fired.
The likelihood of fewer touches, combined with the former No. 4 overall pick's tendency to ruffle feathers in Jacksonville, makes him a risky high-round pick despite the potential for another monstrous role inside a bad offense. Fournette will be running behind PFF's No. 26-ranked offensive line in an organization seemingly hoping to lose as many games as possible in 2020. Reminder: Jacksonville didn't pick up Fournette's fifth-year option and attempted to trade him as recently as last spring.
Chase volume, not talent, but there's a line. I have Fournette slightly ahead of Todd Gurley and Le'Veon Bell but behind the likes of James Conner, Melvin Gordon, David Johnson, Chris Carson and David Montgomery. Going WR-heavy early in drafts can make these sluggish workhorse RBs more appealing in the middle rounds; just don't reach on Fournette over absurdly talented WRs and/or similarly-projected RBs in significantly better offenses.
Back in May, OC Dirk Koetter made headlines by stating that the Falcons really have no idea about Gurley's health situation. A passed physical is good news, although it's unclear if a three-down role is on the horizon. This has been a backfield that has historically kept multiple backs involved. Sure, both Devonta Freeman and Tevin Coleman were given featured roles when the other was injured, but Freeman played at least 60% of the offense's snaps in just 14 of 36 games (39%) with Coleman and/or Smith healthy compared to 13 of 15 games (87%) with the Falcons' backup RB injured.
Subscribe to PFF Edge to continue reading
Already have a subscription? Sign In