Sporting events are few and far between right now, which has brought about an increased interest in best-ball fantasy football leagues, a relative of the daily fantasy sports industry.
Skin-in-the-game investment with each league is a great place to locate accurate ADP values to compare to PFF's season-long fantasy projections. These fantasy projections are constantly updated to reflect the latest signings and injury information; they are built off PFF's vast database of advanced stats, which also form the basis for our consensus fantasy rankings.
In doing this, we can locate the biggest discrepancies among recent fantasy drafts, which provides an excellent template for overvalued or undervalued players to target. Let's take a close look at the three main position groups to highlight both overvalued and undervalued plays at their current ADP according to PFF's projections and rankings. 
[Editor's note: Subscribe to PFF ELITE today to gain access to PFF's Premium Stats and new Player Grades experience in addition to the 2020 NFL Draft Guide, 2020 Fantasy Rookie Scouting Report, PFF Greenline, all of PFF's premium article content and more.]
Overvalued Quarterbacks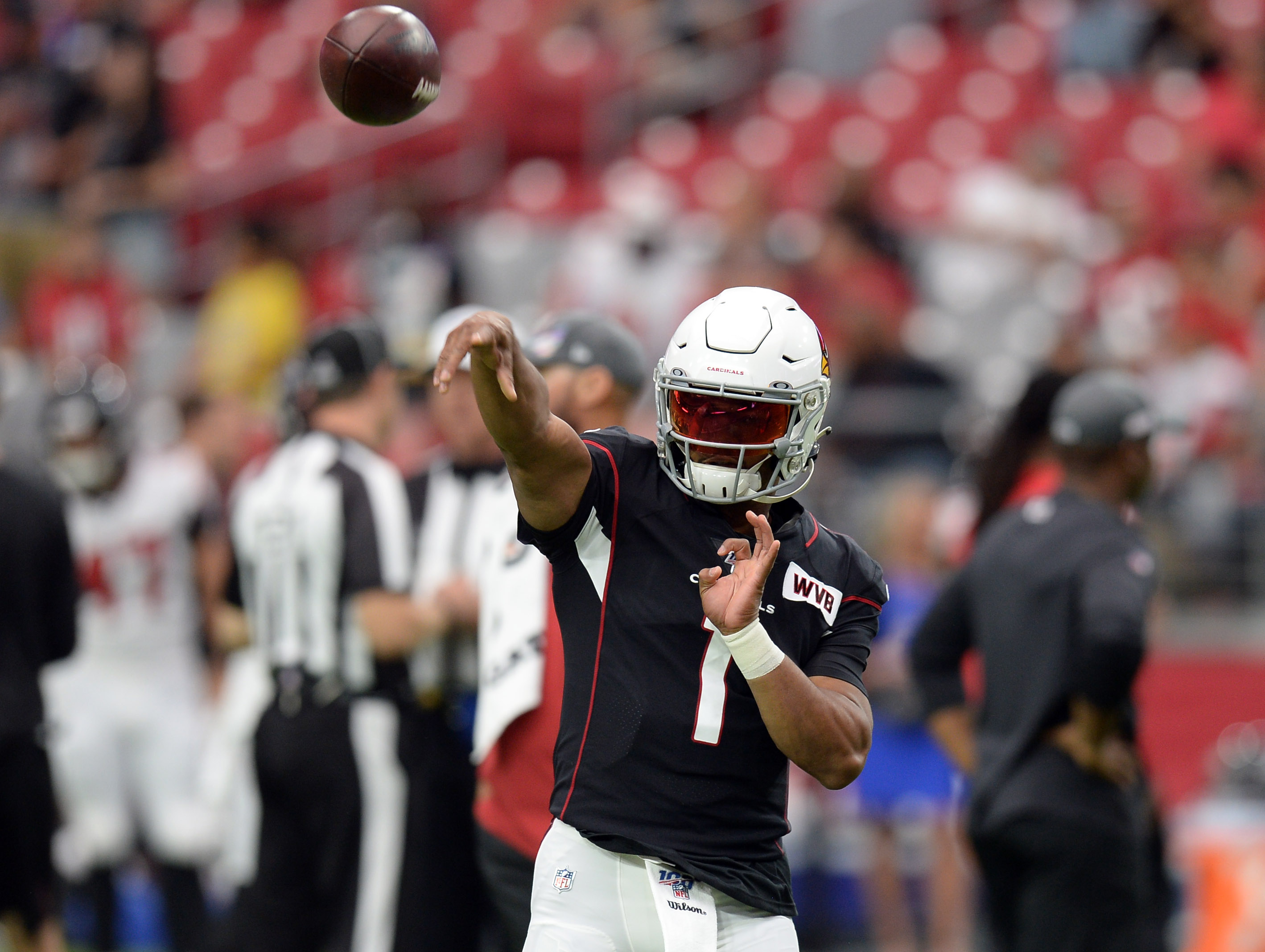 Pace of play is definitely a factor in fantasy projections, but people seem to be over-projecting opportunities for Kyler Murray ahead of the 2020 season. While he finished ninth in total pass attempts in 2019, our current 2020 projections see him drop down to 15th in this category.
His 94 rushing attempts last season provided a solid base for fantasy production, but we don't expect him to get nearly as much volume in 2020, as we project him to see only 57 rush attempts on the year. As the third quarterback off the board, PFF rankings move closer to Murray's ADP but cannot justify his current draft status in the sixth round.
Big Ben is back and is now tied for the shortest odds to win the Comeback Player of the Year award in 2020. Our fantasy projections do not tell the tale of a storybook ending, however, as they predict him to finish 24th even though he's being drafted as the 16th quarterback according to ADP. Our consensus rankings move closer to that vicinity, but a finish in the teens feels like a stretch. Given Big Ben's potential injury risk, it's probably wise to target the younger upside that is available at Roethlisberger's current price.
Undervalued Quarterbacks
Coming off what was arguably the greatest passing season in college football history, Burrow is in a good spot according to our projections. Even with a few inflated selections, Burrow is a bargain and is being drafted as the 19th quarterback off the board, behind both Ben Roethlisberger and Jared Goff. Our consensus rankings are much lower than the current fantasy projections but, given the right game flow, Burrow could put up historically good numbers with the talent available on the outside.
Fantasy projections peg Tannehill for a top-10 finish on the heels of the seventh-best projected yards per attempt average. His attempts are expected to be down, but his efficiency last season showed sustainable success in the right areas. As the 18th quarterback off the board, Tannehill could leapfrog the group in front of him by the end of the fantasy draft season.
Overvalued Running Backs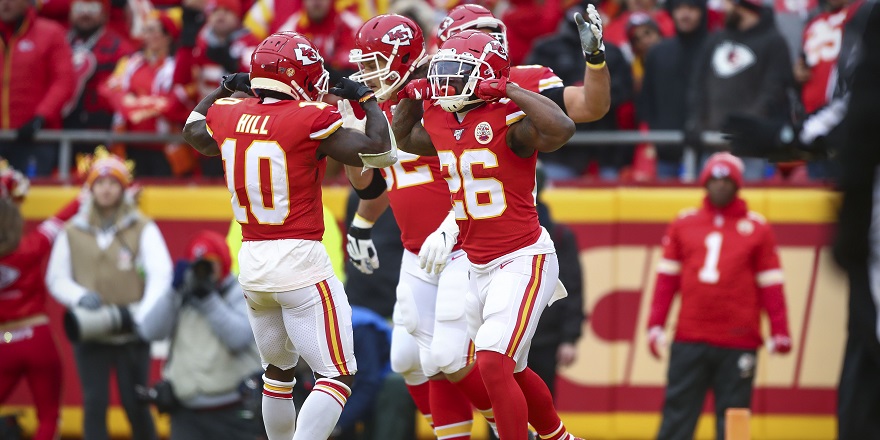 Damien Williams is currently being drafted in the middle of the sixth round — and it feels like the biggest mistake happening in best-ball leagues. This Chiefs backfield doesn't feel as close as the current ADP gap between Williams and Clyde Edwards-Helaire. With Patrick Mahomes still leading this offense, the expectation is that this backfield sees just over 250 carries this season. Our projections give 75% of those touches to Edwards-Helaire, leaving Williams with lots of points to make up with only 60 projected attempts to do it.
Mack may have an even worse situation than Damien Williams, with both Nyheim Hines and Jonathan Taylor pulling significant touches away from him. Taylor feels like the direct replacement for Mack, with Hines still involved in pass-catching situations. Mack's current ADP is egregious — our fantasy projections don't have him going until the 14th round. 
Our projections side heavily with Mark Ingram II in this crowded backfield, but ADP drafters are torn between the two Baltimore running backs. With Lamar Jackson projecting close to 150 touches, this Ravens backfield is already hampered more than most in terms of available touches. Even with a more run-heavy approach than most teams, that still only leaves 280 rushing attempts between the two running backs, and Dobbins will need more than 120 total touches to pay off his current ADP. Our consensus rankings push him 10 points behind his current ADP, with PFF's Kevin Cole the only analyst close to Dobbins' current ADP. 
Undervalued Running Backs
The post-NFL draft landscape has seen Williams' stock plummet in fantasy circles. Most expect rookie A.J. Dillon to siphon the majority of work that Williams previously had available. However, our projections give Dillon only two-thirds of the carries that we expect Williams to receive. Our consensus rankings align closely with these projections, meaning the current drafting market has overpriced Dillon at the expense of Williams. When forced to choose among a crowded backfield, the smartest approach is usually the cheapest approach.
Twelfth overall in our running back projections, Mostert is the clear-cut lead back in San Francisco according to our fantasy projections — 225 rush attempts is a healthy amount, and if he hits that figure, Mostert will have no issues paying off his current fifth-round pricetag. Our consensus rankings are a bit more cautious on this situation, but if there's one back who could emerge from a committee outside of injury, the best bet at the current price is Mostert. 
Ekeler is one of the most appealing high-end running back options with a clear path to touches. Much like how running quarterbacks elevate their fantasy floor through extra touches, Ekeler's pass-catching prowess provides one of the safest floors in fantasy football. Though he's only projected with 170 rush attempts, Ekeler still cracks our top-10 fantasy projections with nearly 80 targets. He is 17th overall in ADP but should trend towards the first round as fantasy draft season gets in full swing. 
Overvalued Wide Receivers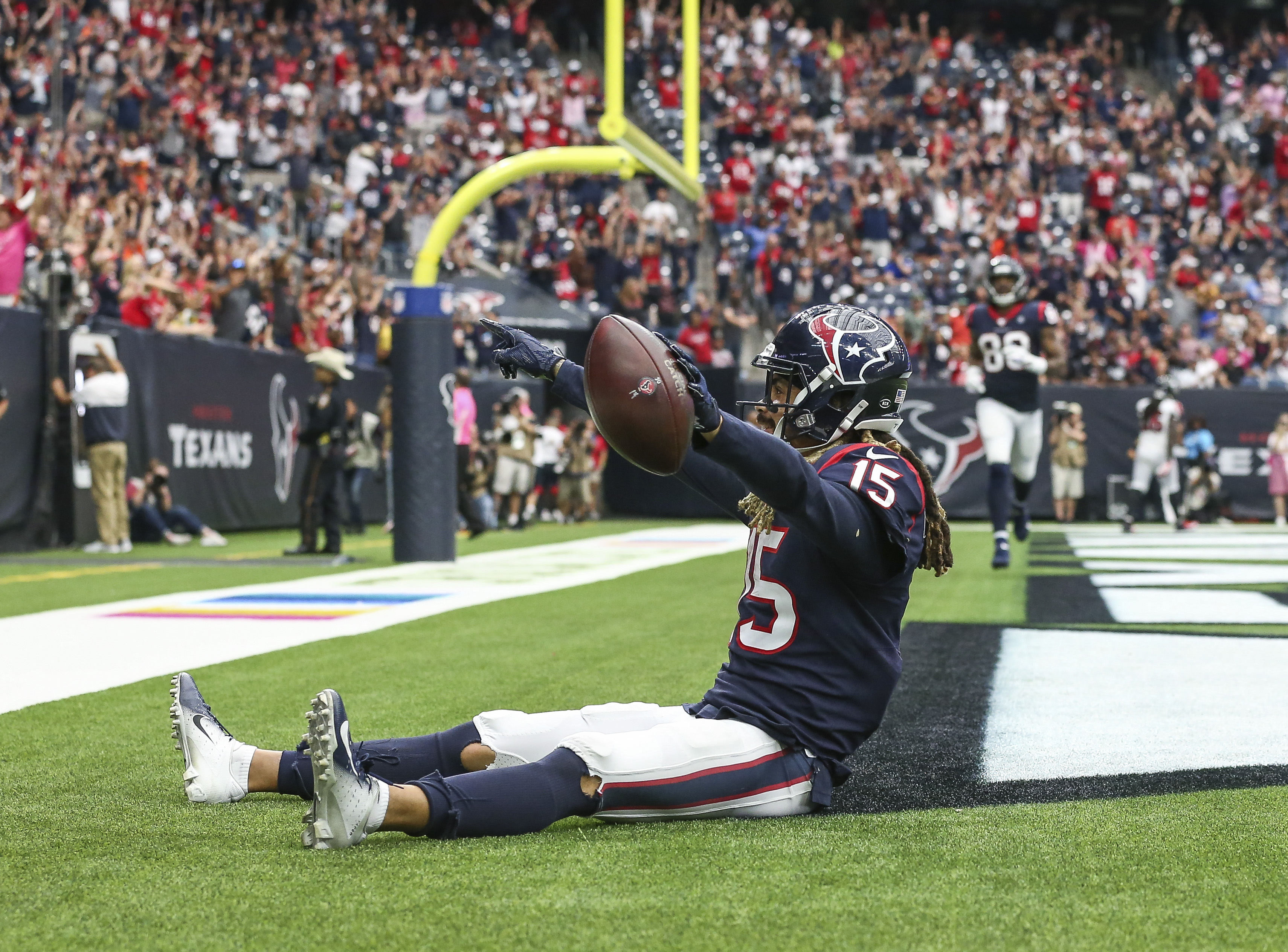 Following the DeAndre Hopkins trade, the Texans' wide receiver room appears to be a mess from a fantasy football perspective. Most want to simply slide the market share once occupied by Hopkins onto Fuller, but that doesn't seem appropriate in this situation. Our current fantasy projections have four different Texans receivers seeing 50 or more targets. The issue is both Fuller and Brandin Cooks are high aDot receivers who run similar route trees. They appear to be better options in best ball than traditional fantasy format, where picking a boom-or-bust week feels like a fool's errand. Right now, they both appear to be significantly overdrafted when compared to the cheaper option of Kenny Stills or even Randall Cobb. 
This is another crowded receiver room, but the Cowboys actually place the correct value on the wide receiver position. This means there is no clear path to targets for their highly drafted rookie receiver, with both Amari Cooper and Michael Gallup capable of high-end production. Projected to see only 75 targets, Lamb would have to continue to excel after the catch to pay off an ADP that is currently sitting just outside the top-100.
According to PFF's projections, neither Mitchell Trubisky nor Nick Foles will have a positive impact on Allen Robinson's fantasy performance. Currently being drafted 33rd overall, the capital needed to draft Robinson is too much to spend given this dicey quarterback situation. With our love for Kenny Golladay now apparent, this seems like the range to find options with more appealing upside.
Undervalued Wide Receivers
The cheaper pivot among Lions receivers, Marvin Jones has finally been supplanted by Kenny Golladay. However, both receivers appear capable of outperforming their current ADPs with a healthy Matthew Stafford at the helm of the offense. With Kenny Golladay in the top-10 for receivers, Jones has been largely forgotten, with an ADP in the seventh round. Our projections have him just outside the top-50, but with an expectation of seeing over 100 receiving targets, Jones could be a steal in what should turn into a pass-happy offense.
Last year, Williams saw over seven targets a game before tearing his ACL in Week 9. This led to the emergence of DeVante Parker, who dominated the Dolphins' target share after Williams went down. Parker appears to be accurately drafted, according to our projections, but Williams has slipped through the cracks and is available almost three rounds later than our current projections have him. Our consensus rankings agree with our projections and add even more fuel to the fire for Preston Williams as the perfect late-round wide receiver target.
The Bengals' passing offense is a unit that our projections have bought into heavily for 2020. Joe Burrow has already been discussed, and both Tyler Boyd and A.J. Green sit in the top-15 of our wide receiver projections. Our projections paint both as being drafted 2.5 rounds too late, and they are seemingly interchangeable, per our projection and ADP data. Boyd's emergence in the slot paired with Burrow's tendency to target this area gives Boyd a slight edge. Still, the expectation is that both move around enough to create a fruitful passing offense for all involved.
An injury-filled rookie season has caused early drafters to forget about Campbell after only one year. Currently, teammate Michael Pittman Jr. is being drafted a full round ahead of him. Our projections are the exact opposite, however, with Campbell projected to finish over 40 spots better in fantasy football. If Campbell can get to his 80-target projection, then his current ADP outside the top-150 will be quickly paid off.