(This is Week 17 of the NFL season. Each week, the PFF Fantasy cheat sheet will have all the relevant fantasy football content for the week in one place for you to keep track and review as needed as you prepare for that week in fantasy football.)
Week 17 is always weird for fantasy. The true sharps can often roll in DFS, but if you're in a season-long league that plays to the end of the year, it's … well, it's strange. Many fantasy analysts will be critical of leagues that go through this week, because so often what got you to the finals no longer works in those finals. And truth be told, I wouldn't ever design a league that played that long.
That said … hey, it's your league. If playing 17 weeks is what you like to do, great. So long as everybody is playing under the same rules and knows that at the time, there's no inherent advantage or disadvantage to getting this far. And it keeps me employed, so who am I to be critical?
But since so many leagues don't go this long, there's less of a demand for our services. That's why we have limited content in Week 17. If you need it, we have it, but we're not diving as hard into the dregs of the waiver wire, or long-term solutions, or trade advice. It's streamlined.
Check out this week in advice.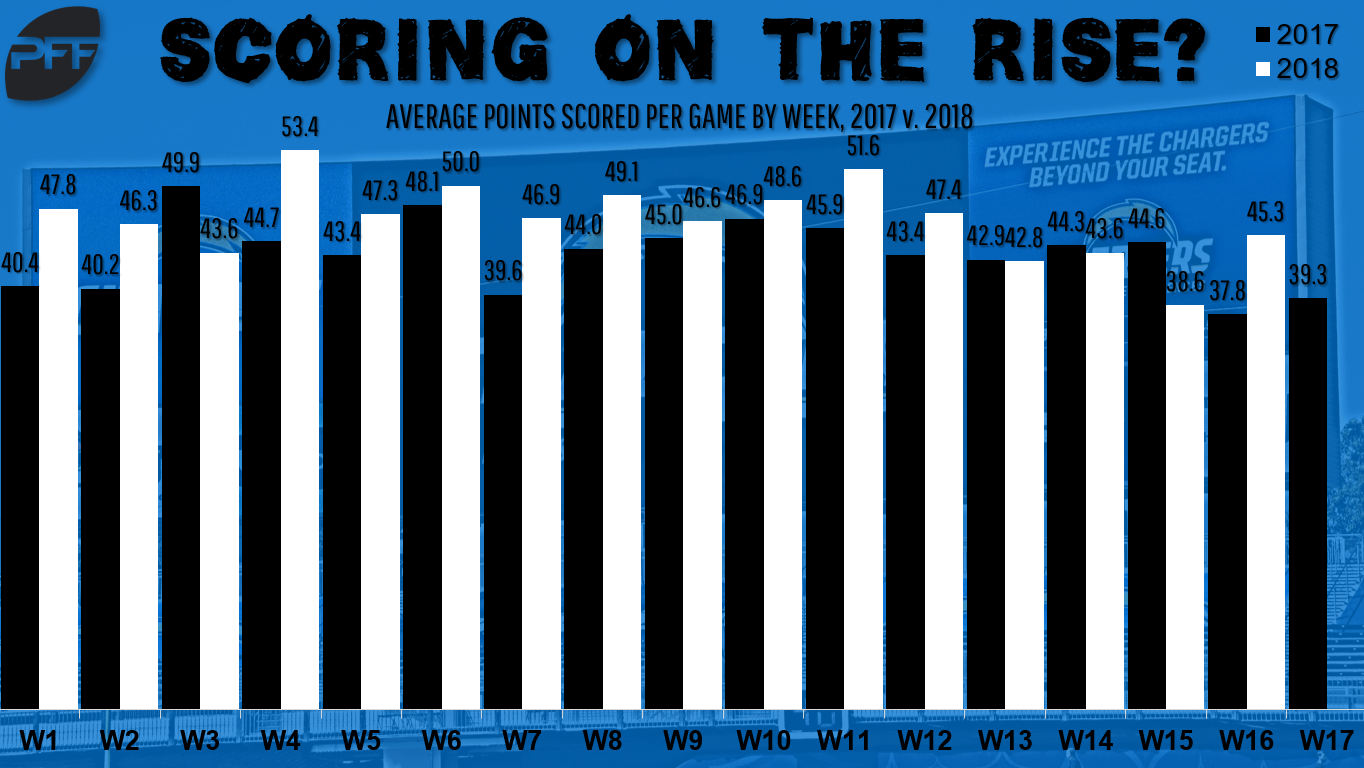 Looking back
Written content
Check out our tools as well:
Redraft advice:
DFS advice: