Fantasy football draft season is upon us, so it's time to analyze the market for overvalued and undervalued players for IDP leagues. 
Sleeper's fantasy platform is one of the rising sites in the fantasy industry. Let's take a look through their recently released ADP data for dynasty IDP leagues to find players whose ADPs don't match up with their true value.
OVERVALUED
Fitzpatrick has never finished inside the top 20 defensive backs, let alone inside the top 10, according to FantasyPros scoring. Name value is a misleading way to chase fantasy points. While Fitzpatrick may be a very good NFL safety, there are plenty of safeties in IDP who offer more consistent numbers.
The most consistent safeties in IDP line up in the box or as close to the line of scrimmage as possible. This is not Fitzpatrick. The Steelers play the majority of their defensive snaps in single-high coverages (Cover-1 or Cover-3), with Fitzpatrick as the primary deep safety. He was among the top five players at his position in free safety snaps last season (795), accounting for 78% of his total defensive snaps.
The image below shows how far Fitzpatrick typically plays from the line of scrimmage, making him a non-ideal candidate to make first contact with the ball carrier on any given play. This showed up in the data as well, as Fitzpatrick finished outside the top 40 safeties in making first contact with the ball carrier in 2020.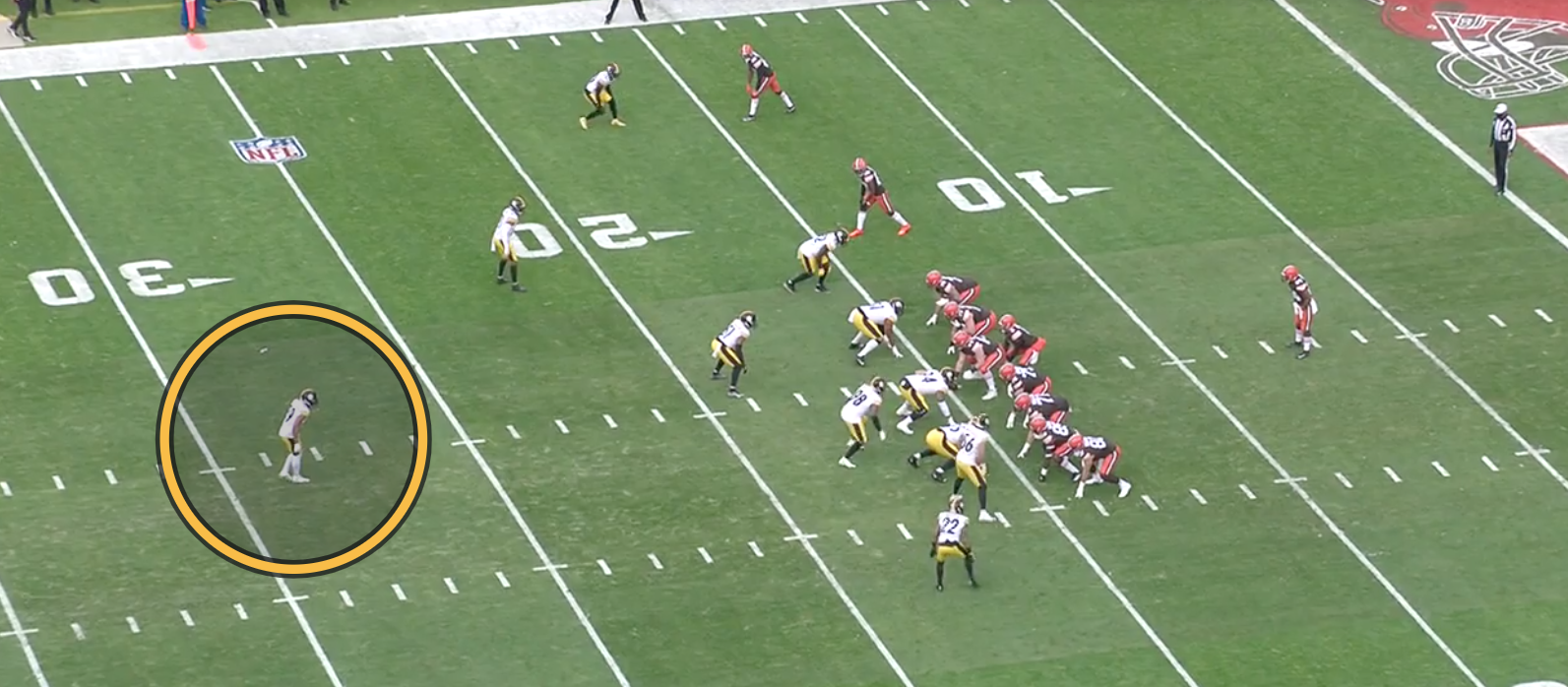 Fitzpatrick's production has always come on unstable plays like interceptions and pass breakups, which are much more unpredictable than something as simple as tackles. He led his team in total tackles (77) last year and still didn't rank inside the top 30 safeties in that category.
Feel free to celebrate if Fitzpatrick continues to be drafted among the top 10 at his position — that just means there is more value to be found as the draft rolls on.
Subscribe to PFF Edge to continue reading
Already have a subscription? Sign In