Most of us enter our fantasy football drafts influenced by various perceptions about NFL teams and players. Whether we spend weeks researching or fire up a PFF cheat sheet the day of a draft, some idea of how a team plays is sure to influence the decision-making process when we're on the clock. 
For this reason, I decided to run through all 32 teams to make sure we aren't falling victim to any potential misconceptions we've absorbed throughout the offseason — something that could lead to a regrettable draft day. Some of these misconceptions come from narratives I've personally heard or things that are popular in the social media echo chamber.
[Use promo code KICKOFF30 here to save 30% off your new PFF subscription today.]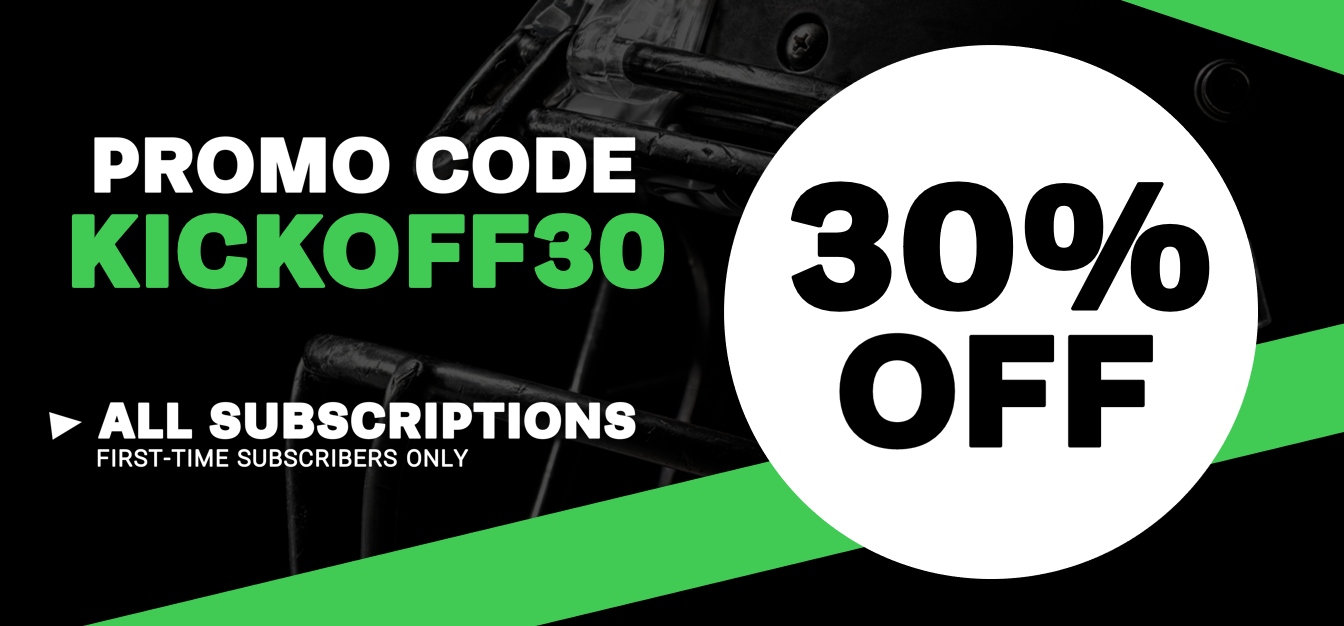 The last thing we want to do is make decisions off bad information — condolences to anyone who drafted Leonard Fournette thinking the Jacksonville Jaguars were going to give him a heavy workload in 2020…
Let's go about avoiding the next mistake during this final weekend of fantasy football drafts before the NFL kicks off Sept. 10. Without further ado, here are 32 NFL team misconceptions to know before your fantasy football draft.
Misconception: Todd Gurley will see all the carries inside the 5-yard line.
Last season, Falcons lead running back Devonta Freeman had just one carry inside the 5-yard line. Qadree Ollison (six), Ito Smith (four) and Brian Hill (two) all saw more action than Freeman.
This could potentially be a major concern for Gurley, mainly because 38% of his total fantasy points in 2019 came from touchdowns. Almost all his touchdowns were scored close to the goal-line — 11 of Gurley's 12 TDs came on rushing attempts inside the 10-yard line, eight of which were runs inside the 5.
Gurley has the most rushing attempts inside the 5-yard line (48) since 2017, but offensive coordinator Dirk Koetter showed us in 2019 that he was willing to use a role player at the goal line as opposed to his lead guy. And it's not like Freeman was a scrub as a goal-line back. Under a different offensive coaching staff from 2015-2017, he totaled 47 carries inside the 5-yard line.
Misconception: Kenyan Drake will thrive running in spread-out, four-WR sets.
It is pretty well known that the Arizona Cardinals led the league in plays out of four-wide-receiver sets (32%). But they also ranked seventh in 12 personnel (two tight ends), specifically increasing their usage to 33.2% (fifth-most) during their final eight games after trading for Kenyan Drake.
This is important to note because the addition of DeAndre Hopkins to a wide receiving corps that includes Larry Fitzgerald, Christian Kirk and Andy Isabella means a return to the rate of four-WR sets we saw from Weeks 1-8 (42.5%).
This could be detrimental to Drake as a rusher — running out of 12 personnel was his bread and butter in 2019 with Arizona. He led the league in rushing yards (416) and averaged 6.1 yards per carry in two-tight-end sets.
If the Cardinals run more 10 personnel in 2020, it also means that tight end Maxx Williams won't be on the field. Drake scored seven of his eight rushing touchdowns and averaged 5.6 yards per carry with Williams on the field. Williams was PFF's highest-graded (84.7) run-blocking tight end in 2019.
Also, Drake saw little usage as a receiver from 10 personnel — he had just three catches for eight yards. Kirk was the Cardinals' leading receiver from that alignment — 37 receptions and 408 receiving yards on 57 targets.
Misconception: The Ravens will be as super run-heavy as they were in 2019.
Subscribe to PFF Edge to continue reading
Already have a subscription? Sign In