One night of the 2021 NFL Draft is in the books, and ladies and gentlemen, we have winners and losers.
Some teams reached, some teams passed over quarterbacks and some picked running backs. It wasn't all bad, however. The Chicago Bears, who shocked the world by trading up for a quarterback in Justin Fields, are our big winners, making the Carolina Panthers and Denver Broncos, who each surprisingly passed on the signal-caller, big losers. The Raiders reached and the Vikings made the big-boy play of moving down and still getting their player.
Let's take a look at all the winners and losers after Round 1.
View PFF's 2021 NFL Draft position rankings:
QB | RB | WR | TE | T | iOL | DI | EDGE | LB | CB | S
Even after trading for Sam Darnold, the Panthers still needed a quarterback. Darnold has produced a 60.4 passing grade in his first three seasons with the Jets. That was good enough to rank just 40th in the NFL among quarterbacks with over 500 dropbacks over the past three seasons.
Justin Fields and Mac Jones were available, but the Panthers instead went with a cornerback. To be clear, Carolina does have a need at that position, though one could argue other areas are bigger needs. The problem is that the Panthers passed on the quarterback and then took Jaycee Horn, a press-man cornerback, despite having a defense that rarely plays press-man coverage. Carolina played the least press man-to-man coverage in the NFL last year under first-year defensive coordinator Phil Snow.
Horn is one of the best pressman cornerbacks in the draft. He is physical and got into receivers' grills on a weekly basis. He's just not that good from off alignments. Either the Panthers will have to adapt to Horn or Horn will have to adapt to the team. This was a curious pick.
Once Justin Fields started falling, whichever team traded up to snag him was going to be a winner in this year's draft. It will cost the Bears a few picks, including their first-round slot in 2022, but they finally get a bona fide superstar quarterback prospect. One could argue that Fields is a top-five quarterback prospect of the past decade.
He is the only player in the PFF College era (2015 to present) to post a turnover-worthy play rate under 3% and a big-time throw rate above 8% among college football players with at least 500 career dropbacks. He is a ludicrously accurate quarterback who can handle all of the quarterback-designed run schemes that head coach Matt Nagy can imagine.
Fields' processing concerns were way overblown and, frankly, false. He is that good, and he fell to the teens. This might be the steal of the decade.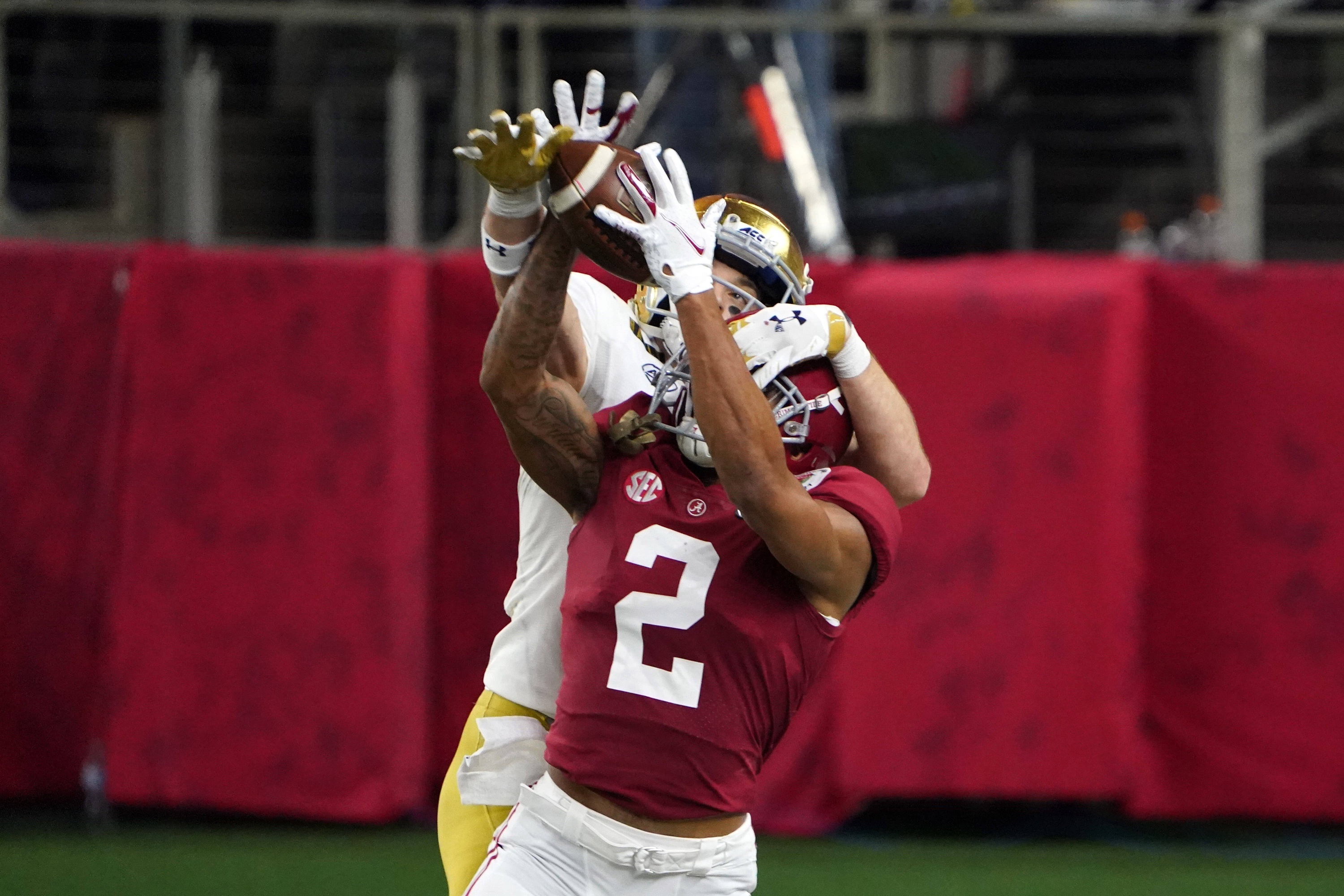 The Broncos need a quarterback. Rumors suggest they could be in on Aaron Rodgers, which certainly would change the outlook of this pick, but as of right now, the choice is a little off the board.
To be clear, Patrick Surtain II is arguably the best cornerback and maybe even the best defensive player in the draft. However, the Broncos are pretty solid on defense. The same can't be said at quarterback. Drew Lock ranks 35th in PFF grade among the 42 quarterbacks with over 300 dropbacks over the past two seasons. Teddy Bridgewater, who Denver traded for recently, is not the short-term or long-term answer, either
Like the Panthers, with Fields and Mac Jones still on the board, the Broncos erred by passing up a quarterback. It's not like Lock was a prized first-round pick. He was a second-rounder who had many flaws coming out of Missouri, and those flaws haven't gotten much better since he went pro.
Again, this pick is less about Patrick Surtain II, who is a great football player, and more about how the Broncos passed on a quarterback with an already loaded roster.
The Raiders just can't help themselves. They continually take players who would likely be available in later rounds. Alex Leatherwood was the No. 9 lineman and the No. 40 overall player on PFF's Big Board, yet he ended up as the third offensive lineman taken. He's a good player, but one the Raiders could have gotten in the second round.
Las Vegas did develop another surprising offensive line pick in Kolton Miller, who the team reached for in the 2018 NFL Draft. He went on to have a very solid 2020 season. The Raiders do need interior offensive line help because of all the good players they released this offseason, but that doesn't mean they should've reached for the Alabama tackle. Leatherwood isn't a bad player; this was just too early to pick him.
Like the Raiders, the Football Team reached for a player at a position of need. Washington would've gone into the season with Jon Bostic and Cole Holcomb at inside linebacker, so help was clearly needed, but Jamin Davis was the 41st overall player on PFF's Big Board. Not only could the team have gotten him in the second round, but maybe even with one of their two third-round picks.
There is a scheme fit here, with Davis coming from a Kentucky defense that lived in zone coverage — the same as Washington's defense. However, the front scheme is different. Davis wouldn't have been drafted if he came out after 2019, but he gets picked here in the first round a year later. He's a great story, with his PFF grade jumping from 67.1 to 81.6, but this was a reach.
Trade down and get the guy you like — that's a winning move. There's a good chance the Vikings wanted Christian Darrisaw at Pick 14, but they instead traded down, picked up two third-round picks and still got the player they coveted. Darrisaw was the third-best offensive lineman and 15th-best overall player on PFF's Big Board.
The Vikings made a great pick here, needing people to protect their big-money-but-not-that-great-quarterback Kirk Cousins. Minnesota is desperate for offensive line talent, and the healing process begins with Darrisaw, who just produced the second-best single-season PFF grade by a Power Five offensive tackle in the PFF College era.
Let's get it out of the way: Najee Harris is a great running back, and I'm sure he's a good person. He is not, however, worth the 24th pick in the draft for a team that has many other holes.
Pittsburgh's offensive line was rough last season, and the team lost longtime tackle Alejandro Villanueva, barring a re-signing. This pick needed to be a quarterback or an offensive lineman if the Steelers were going to take an offensive player. They had the least efficient running game last season, but it's hard to believe a running back, as good as Harris is, will move the needle that much. Luckily, he can help as a receiver even though Ben Roethlisberger didn't throw much to the position last season. This was a head-scratcher that we all seemed to know was coming.
Not because of the pick, but because they didn't trade up.
This was another reach at a position of need. Eric Stokes is the No. 11 cornerback and the No. 72 player overall on PFF's Big Board. The Packers locked up cornerback Kevin King in the offseason but still needed to get better at that position. Stokes is very fast and didn't allow a ton of catches at Georgia, yet he doesn't have a great feel for the position. There is a lot of upside in this pick, but that's why he was rated so low by us and many other outlets. The Packers could have gotten him much later — maybe even in the fourth round.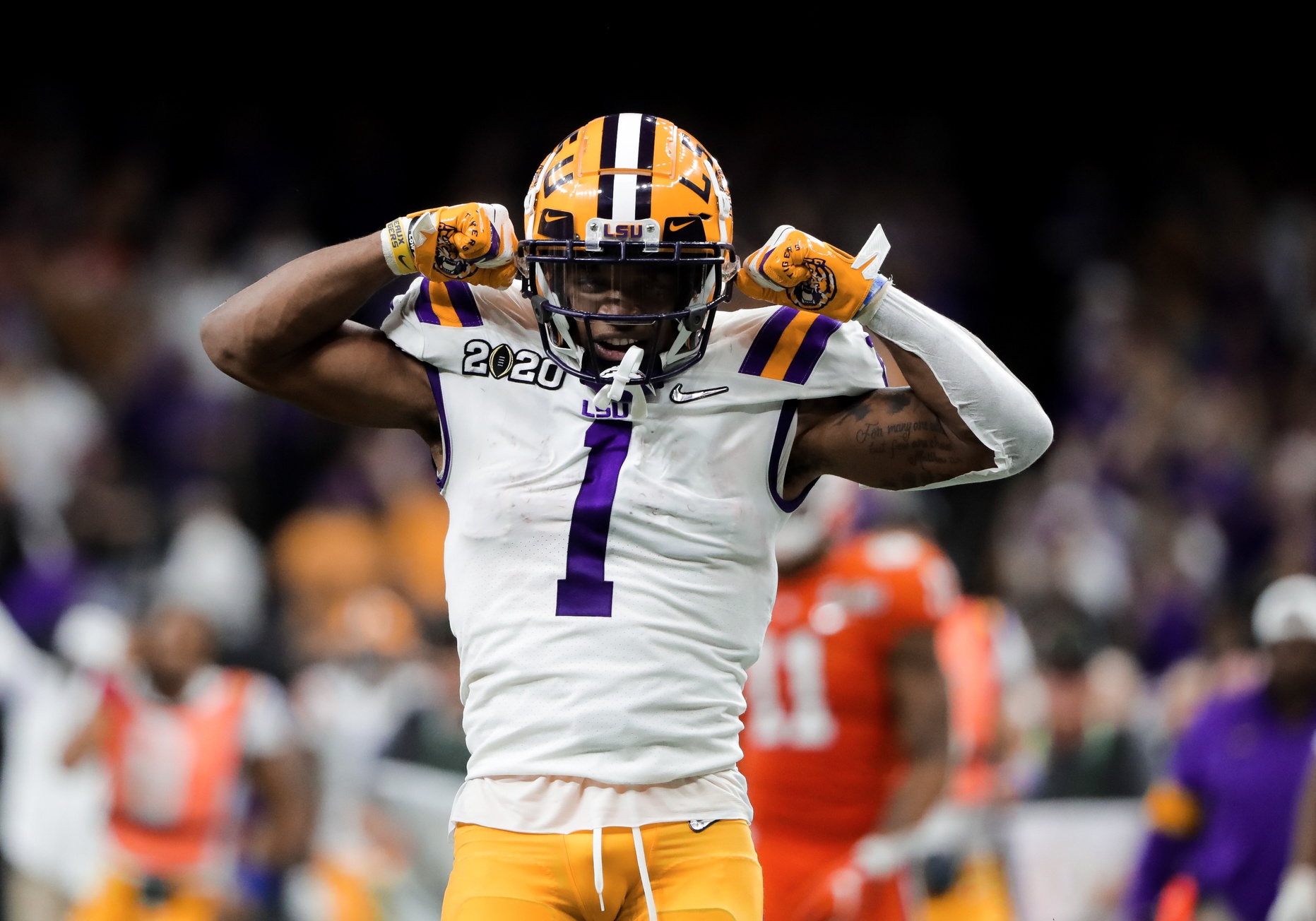 The Bengals got their guy at receiver in Ja'Marr Chase, and with the lack of offensive linemen selected in the first round, they will have a good chance of attacking the position in Round 2, potentially with Oklahoma State tackle Teven Jenkins or Stanford's Walker Little. They both finished in the top 30 on PFF's Big Board. That makes the Bengals winners almost by default. They are going to be able to have their cake and eat it, too.
The Jaguars made the right choice at No. 1 overall, taking a generational quarterback prospect. Their second pick — Clemson running back Travis Etienne — was poor, though. They have so many needs, and an undrafted free agent running back gained over 1000 rushing yards for them last year. The biggest loser might be that guy, James Robinson, who continues to be passed over after years of excellent production in college and in 2020.
---
More of PFF's 2021 NFL Draft tools here: 
2021 NFL Draft Big Board | 2021 NFL Draft Guide | 2021 NFL Draft Stats Export | NFL Mock Drafts | NFL Mock Draft Simulator