The 2021 college football season kicks off in just over 100 days, and we at PFF are here to get you ready for it. We'll start by ranking the top 10 returning players at each position and naming one sleeper who could make some noise this season.
Below is a list of PFF's top 10 returning cornerbacks. The list is based on a bevy of factors, including PFF grade and other advanced metrics available to CFB Premium Stats+ subscribers. And remember, this has nothing to do with pro potential.
Subscribe to
Find the rest of PFF's top returning college players series here:
QB | RB | WR | TE | OT | iOL | DI | EDGE | LB | CB | S
Stingley might be the best athlete to take the field this fall. He's such a rare one that even Coach O is thinking about giving him some reps on offense. Coming out of high school in 2019, the five-star cornerback clocked a 4.3-second 40 time and a 42-inch vertical. He then proceeded to have the best true freshman season since PFF College's inception back in 2014. Stingley recorded a 91.7 PFF grade and 0.97 wins above average (WAA) in that 2019 season, the latter being the best mark among non-quarterbacks all year.
Stingley was battle-tested with a whopping 94 targets, yet he allowed a catch rate of just 38% while racking up 21 combined interceptions and pass breakups. On top of that, no corner forced tight coverage at a higher rate in 2019. DeVonta Smith may have got the best of him in that historic LSU-Alabama showdown, but it was one of the best seasons college football has ever seen.
The true sophomore cornerback saw two fewer targets per game on average in 2020, as it quickly became apparent that opposing quarterbacks weren't looking to test him. Stingley saw 30 over his seven outings, allowing just seven first downs while forcing five incompletions, three of which came against Mizzou when he played most of the game with an ankle injury.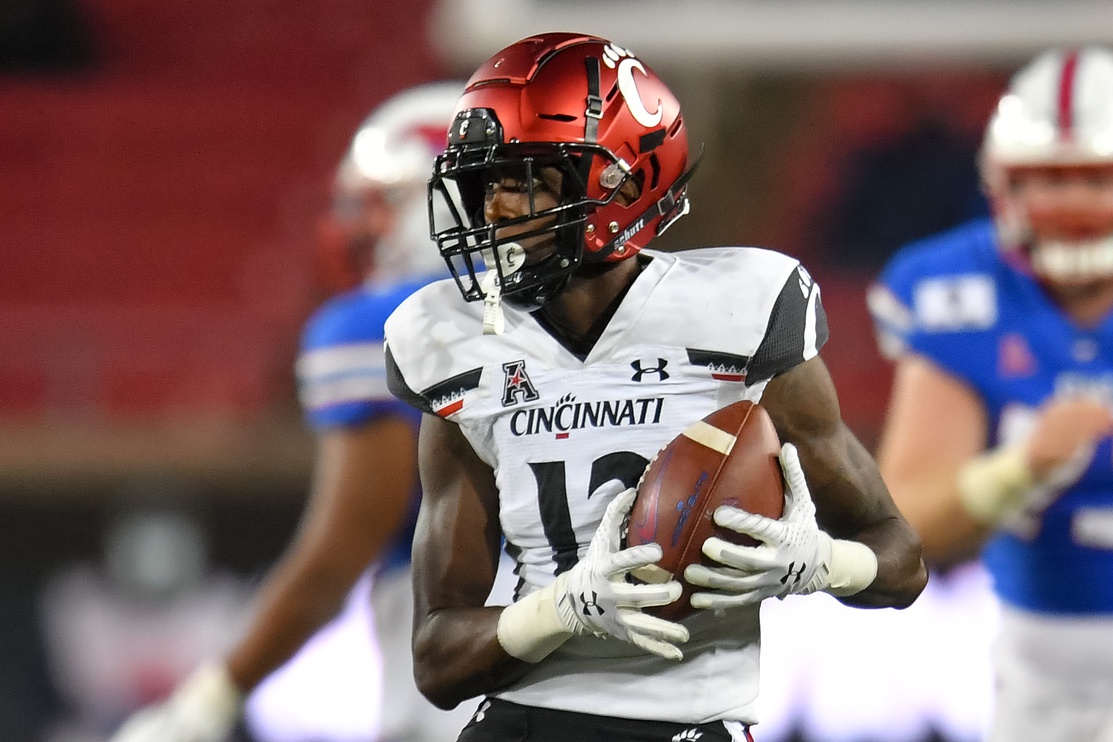 Under former defensive coordinator Marcus Freeman who is now at Nore Dame, Cincinnati called man coverage at one of the heaviest rates in the entire FBS, and Gardner's ability to effectively shut down his side of the field in this system is a key reason why the Bearcats have become one of the top defenses in college football.
Gardner arrived in the Queen City as a three-star recruit in 2019 and earned a PFF coverage grade of 90.2 right off the bat as a true freshman, defying the dreaded learning curve at almost every turn. He was seemingly always at the catch point and hardly ever lost. And nothing changed in Year 2.
Gardner has developed into one of the best press-man coverage corners in college football over the last few years. The 6-foot-2, 188-pound cornerback has seen 84 targets in press coverage since landing in Cincinnati, and he has allowed just 16 first downs while making a whopping 22 plays on the ball, the most in the FBS over that time. He has yet to allow a touchdown in his college career, with opposing quarterbacks netting a 35.3 passer rating on throws into his primary coverage. Throwing the ball in the grass every play would generate a passer rating of 39.6.
That, right there, is what we call a lockdown corner. How he'll fare in new defensive coordinator Mike Tressel's system is something to monitor, but I have no doubt Gardner will continue his strong play.
LSU landed the very best true freshman regardless of position in 2019 with Stingley, and they held that honor once again in 2020 thanks to the standout play from five-star corner Eli Ricks.
The Tigers deployed a healthy dose of man coverage last season, and unlike most first-year corners in the SEC, Ricks handled it like a pro. His man-coverage grade ranked first among all Power Five cornerbacks in 2020, and he allowed just six catches on 19 targets while making seven total plays on the ball when he was tasked with single coverage.
Ricks' physicality at the line of scrimmage and poise at the catch point make him a difficult cornerback to beat outright. It's quite clear he already has an excellent feel for the position — just take his pick-six against 2021 NFL Draft prospect Kyle Trask and the Florida Gators as an example.
ELI RICKS intercepts Kyle Trask for the pick-6????

— PFF Draft (@PFF_College) December 13, 2020
The LSU cornerback duo of Stingley and Ricks is going to be dangerously good in 2021. Godspeed to the SEC wide receivers facing these two next year.
After playing less than 100 snaps as a three-star true freshman in 2019, Hodges-Tomlinson struggled to a 45.4 coverage grade in TCU's 2020 opener. But after shaking off the rust, the sophomore went on to post an FBS-high 90.6 coverage grade while allowing just 12 catches on 45 targets. He also came away with 14 pass breakups.
Armed with a mirror ability that is as good as it gets at the position, the TCU cornerback routinely found himself playing the ball well at the catch point. He forced tight coverage on over 57% of his targets in 2020, the highest rate among Power Five cornerbacks. Don't underestimate this 5-foot-9, 177-pound corner — he's going to play far more physically than his size suggests.
Jobe is a press technician. Of all the Power Five corners who have played at least 200 coverage snaps in press coverage in the last five years, Jobe's 2020 season ranked fourth in yards per coverage snap allowed in press at 0.4. That's not even half of that entire group's average.
Jobe allowed 35 yards or less in all but one of his 13 games played,  surrendering only 12 first downs while forcing 10 incompletions. Still, it wasn't without fault. There were several instances of him going overboard physically and getting flagged; he actually drew more flags than any corner in the FBS this past season and was the first Alabama corner of the PFF College era to hit double-digits in that category. Call it an area for improvement in 2021.
Elam did give up a few big plays early on in 2020, but he rallied and emerged as the playmaker we saw as a true freshman in 2019. He now has played exactly 600 coverage snaps at the collegiate level and has earned a 90.7 coverage grade in the process. In those two years combined, Elam has been responsible for 19 first downs and touchdowns while making 21 plays on the ball.
He's at his best at the line of scrimmage playing in press coverage when he's allowed to rely on his length and physicality. In all, 265 of his 600 coverage snaps have come in press coverage, yet he's given up only 0.47 yards per coverage snap on those reps, the best mark among Power Five cornerbacks who have played at least 250 press-coverage snaps in that span. His press performance was an area of focus for Elam this past offseason, and it's safe to say the hard work paid off.
McDuffie played in just four games this past season due to COVID-19's impact on Washington's season, but he still looked like the same player who lit it up as a true freshman back in 2019.
The 5-foot-11, 195-pound cornerback has earned an impressive 88.3 coverage grade in his collegiate career. He is just one of three outside corners in the Power Five who has generated a coverage grade above 75.0 in both man and zone coverage since 2019.
And that's not all, as McDuffie might also be the best tackling cornerback in college football. He has missed just two of his 64 career tackle attempts and earned a run-defense grade that ranks second among Power Five corners over the last two years.
Football is in Mullen's blood. His brother, Trayvon Mullen, is a starting cornerback for the Las Vegas Raiders, while his cousin is none other than 2019 NFL MVP and Baltimore Ravens quarterback Lamar Jackson. So, it shouldn't be a surprise to hear that he is currently lighting it up in the collegiate ranks and that he is hands down the best returning cornerback in the Big Ten.
The 5-foot-10, 175-pounder has inside-outside versatility and is a ferocious blitzer. He was asked to rush the passer 16 times this past year, and he came away with five total pressures. Mullen is also the proud owner of the highest run-defense grade among cornerbacks since he came to Bloomington as a true freshman in 2019.
And things only get better when we look at his coverage numbers.
Mullen's 22.9% forced incompletion rate since 2019 is the best among all Power Five cornerbacks. He has allowed more than 40 receiving yards into his coverage just once in his entire career — removing the games with just a few snaps played and looking at those with a minimum of 15 coverage snaps, Mullen has allowed fewer than 40 yards in 94% of his games, which is the best rate among qualifying FBS cornerbacks over the past two years.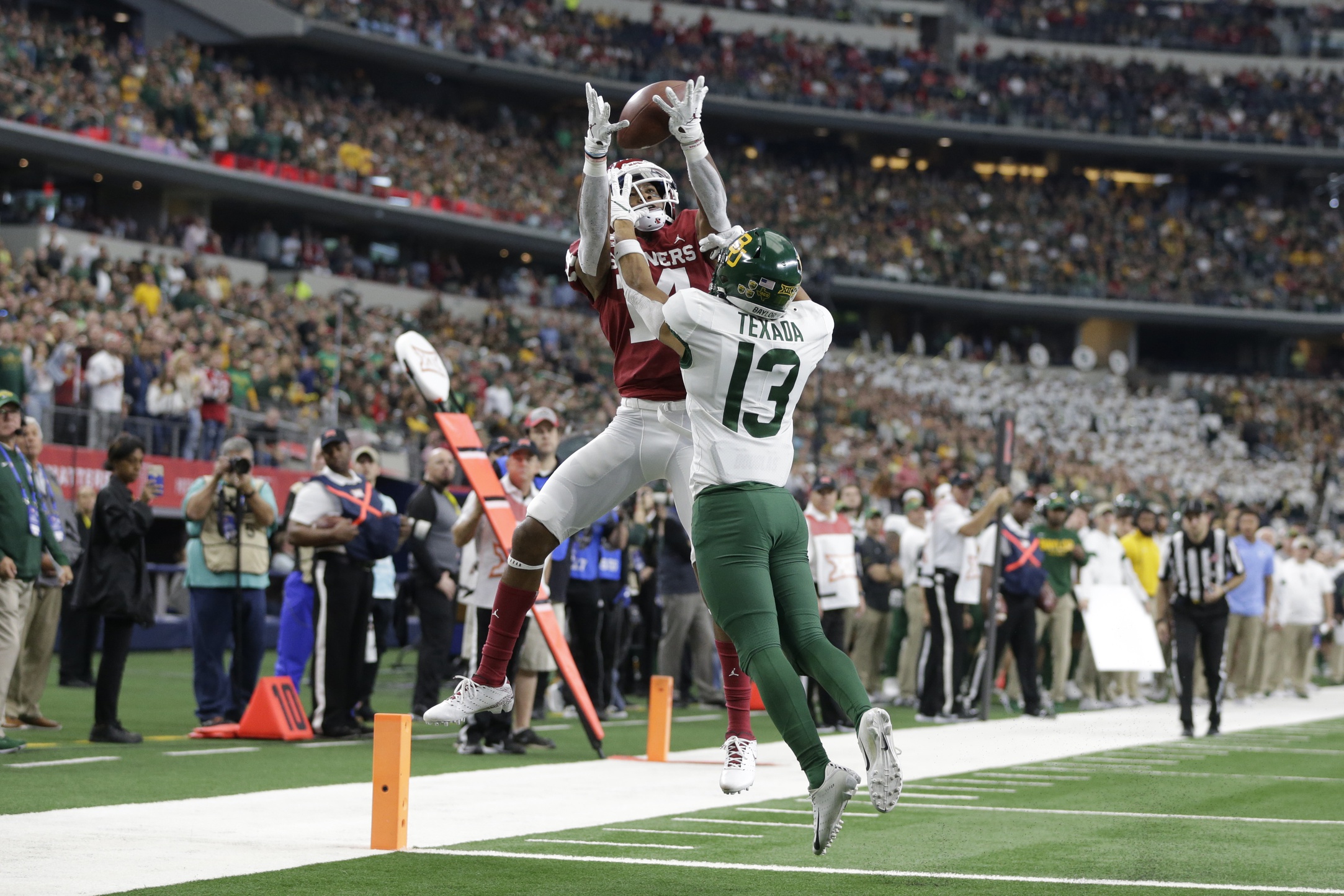 We didn't hear Texada's name called much last year, which is a terrific sign for an outside cornerback. He locked down his side of the field for most of the season, allowing under 35 yards in coverage in eight of his nine starts.
The last outing of his season was pretty rough, as he allowed seven catches for 124 yards and a couple of touchdowns, but up until that point, there were few bones to pick with his play. Texada allowed just 10 catches for 89 yards and no touchdowns before that final game. Those numbers border on shutdown status.
The Baylor product is on the smaller end of the position at 5-foot-10, 188 pounds, but he makes up for it with his great all-around athleticism. He's going to challenge TCU's Tre'Vius Hodges-Tomlinson for best cornerback in the Big 12 in 2021.
A former three-star recruit, Duck became the Tar Heels' starter in Week 5 of the 2019 season before making his name known as one of the top young cornerbacks in the country by the end of the year.
Duck finished his first season with an 81.3 coverage grade, a top-20 mark in the Power Five and one of the 15 best we have ever given to a true freshman in our seven years of grading college football.
We only got to see two games from Duck in 2020 because of injury. He was targeted 13 times over those two games, but he allowed just four catches for 31 yards while forcing five incompletions.
Clemson has some talented cornerbacks on their roster, but it's hard not to argue with Duck being the best cornerback in the ACC entering the year.
ONE MORE NAME TO WATCH: DERION KENDRICK, TO BE DECIDED
Not too long ago, Kendrick looked like a possible first-round selection in the 2021 NFL Draft. But then an ugly outing against Ohio State in the College Football Playoff Semifinal — 122 yards and two scores allowed — damaged his stock. He then decided to come back to Clemson for one more season and has since left the program.
That rough outing against the Buckeyes was reminiscent of his performance in the College Football Playoff final in 2019-20 against LSU when he allowed 114 yards and three scores.
Whichever team lands Kendrick will be getting a corner with plenty of potential. He joined Clemson as a five-star wide receiver recruit, and he spent his 2018 true freshman season at that position. He then moved to the defensive side of the ball in 2019, won a starting outside cornerback spot and played in 24 games for the Tigers. And outside of the two College Football Playoff contests, he was truly a lockdown corner. Despite just learning the position, Kendrick allowed 15 yards or fewer in 18 of those 24 outings.