Roster cuts happen right before the start of the league year every season. 
Whether it be because of limited cap room, underwhelming play in the eyes of the staff or a new regime wanting to strip the roster clean, several veterans see their contracts terminated and hit the open market with the rest of the free-agent class.
---
Click here for more PFF tools:
Draft Guide & Big Board | Mock Draft Simulator
Dynasty Rankings & Projections | Free Agent Rankings | 2022 QB Annual
Player Grades
---
These cuts can continue to occur in the coming days, but there has been a flurry of moves made across the league over the last week or so.
Below are some of the most notable cuts in the NFL as of late along with an analysis on each of the veterans' recent play and current value.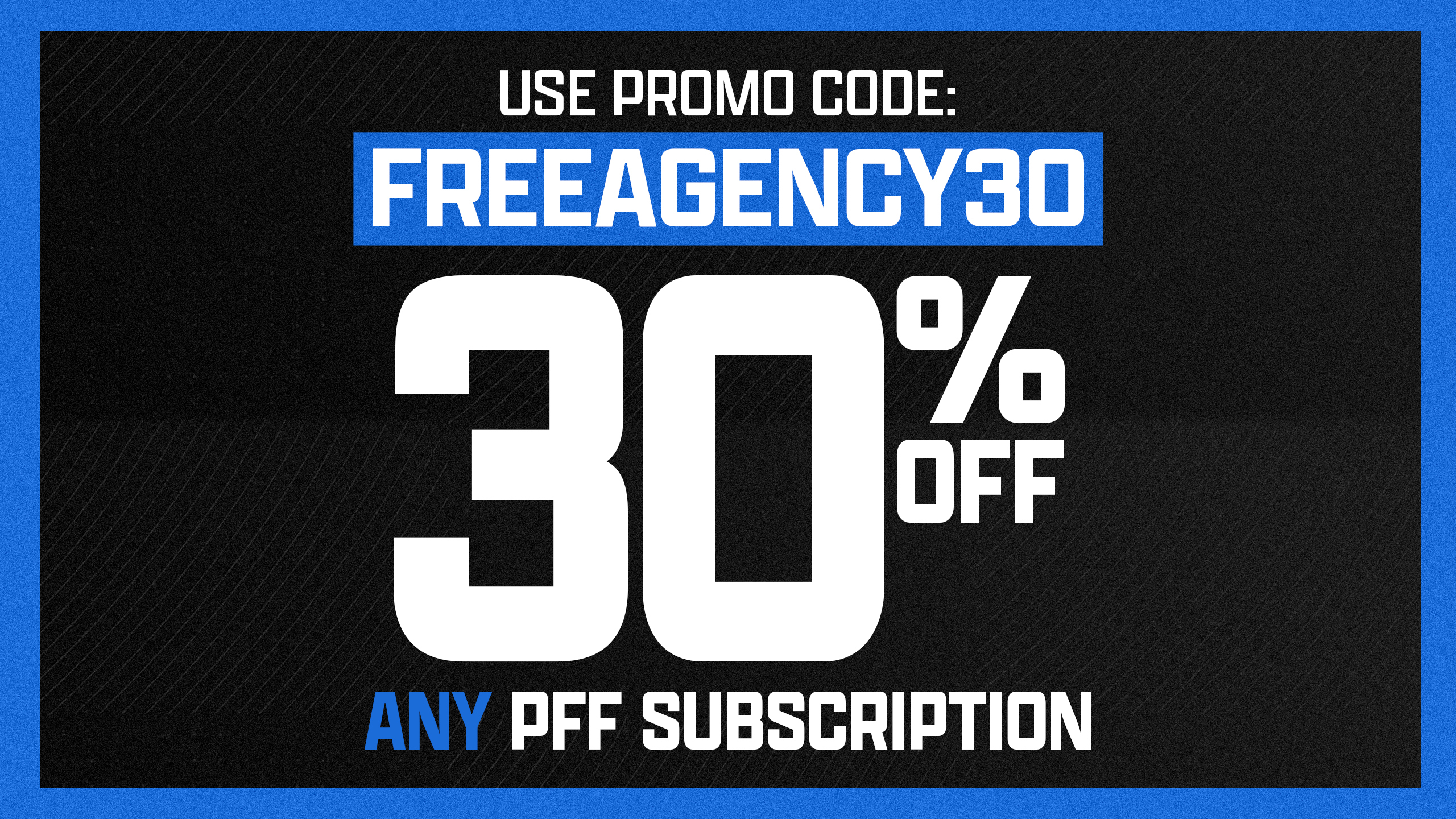 ---
The Seattle Seahawks' brass initiated a new era for the franchise by trading away quarterback Russell Wilson and cutting ties with long-time star off-ball linebacker Wagner. While the six-time first-team All-Pro linebacker isn't in his prime at 31 years old, he's still a top-10 player at the position. Wagner was the 2021 season's seventh-most valuable off-ball linebacker, making it the sixth-straight season he cracked the top 10 at the position. He missed only one game last year and played the fourth-most snaps among linebackers at 1,129 while earning a 71.8 PFF grade. Wagner may not be a certified elite player like he once was, but he is still a high-level starter who would be a major addition to any Super Bowl contender's defense.
---
Smith reportedly had the option to stay in Green Bay with the same owed total on his contract, but both sides ultimately made the decision to move on, according to ESPN's Adam Schefter. Smith, who was out for almost all of 2021, is the headliner. While his injury last season will be something teams will be cautious about in free agency, his high-end play when healthy is too good to ignore. Smith posted an 88.8 and 84.2 pass-rush grade in his two healthy years with the Packers before last season. Contenders that need pass-rush help will be vying for Smith's services on the edge, and understandably so.
---
Goldman appeared to be blossoming into an elite run stuffer for the Chicago Bears back in 2018, but since then, he's become a risk to have on the field. The 2015 second-round pick posted an 87.9 PFF grade in that 2018 campaign, which was anchored by a 90.0 grade against the run. His mark would fall to 70.7 in the next year though, and he opted to not even take part in the 2020 season due to COVID-19 concerns. Then, upon his return in 2021, Goldman looked far from his peak form, posting a poor 39.8 PFF grade and eventually becoming such a liability the coaching staff lessened his role. The 6-foot-4, 320-pound nose tackle should receive heavy interest in free agency given his potential, but his leash will be short and the contract is likely to be team-friendly.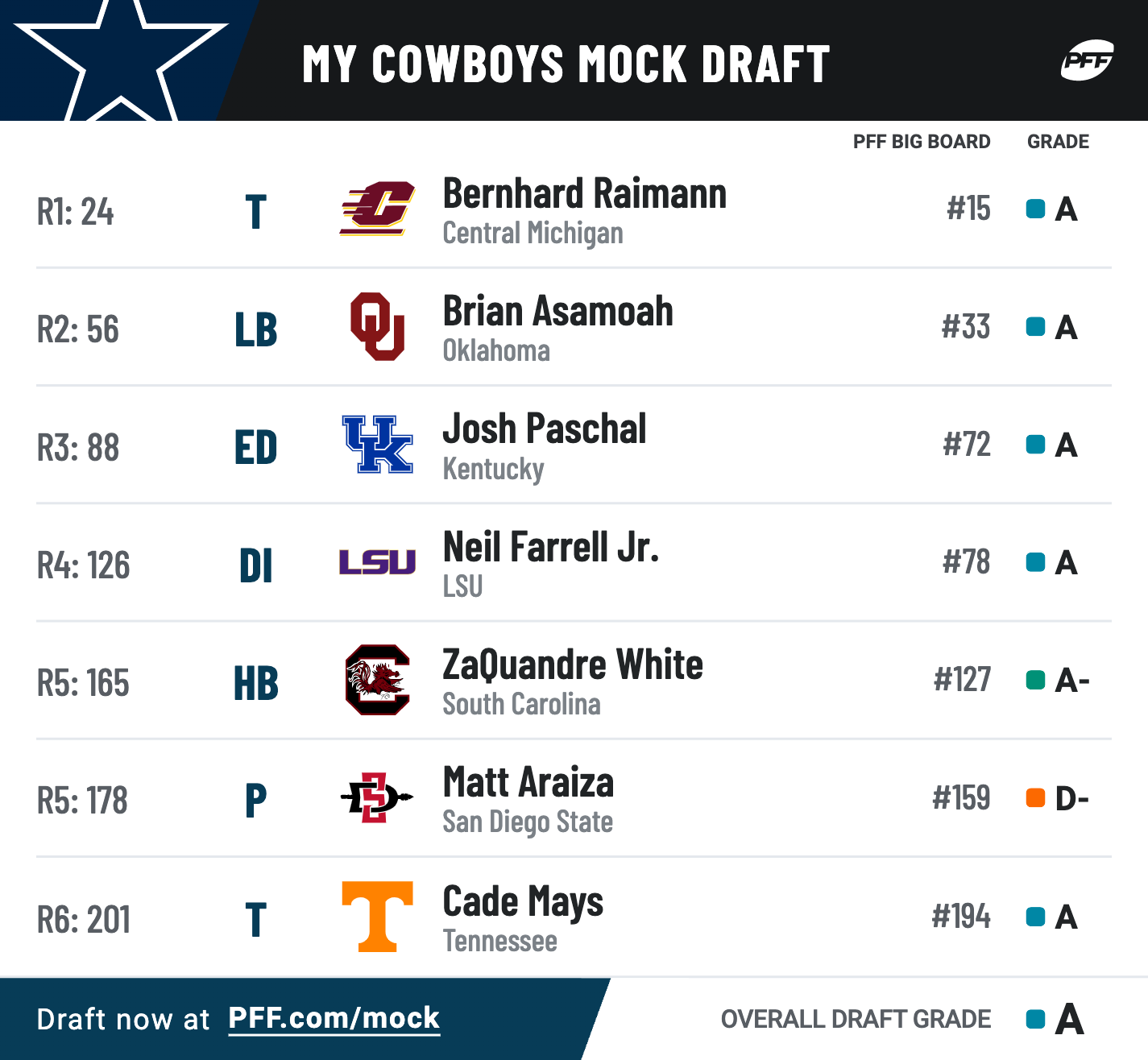 ---
Hicks wasn't able to match his production as a Philadelphia Eagle from 2015 through 2018 with the Arizona Cardinals the last three seasons. His collective PFF grade with the Eagles stood at 90.0 while his mark with the Cardinals was a middling 57.6. That said, Hicks is coming off a quality campaign that shows he can still anchor a team's linebacking corps. He was the 17th-most valuable off-ball linebacker in 2021 and ranked 26th at the position in PFF grade. Hicks' release is getting overshadowed by Wagner's — and understandably so — but the former Cardinal could end up one of the better signings of the 2022 offseason.
---
Williams cashed in last offseason after an impressive first season with the Buffalo Bills. He earned a 79.2 PFF grade his first year with the franchise in 2020, resulting in a three-year, $24 million deal. His five years with Carolina before that were injury-impacted and volatile, but Williams was seemingly reborn with the Bills. Or so they thought. His PFF grade fell double-digit grading points down to 66.8 in 2021 while constantly flipping between guard and tackle. Williams — who will be 30 years old by the time Week 1 comes around — still has the potential to start at tackle and produce at an average level for another franchise if healthy. Whichever team picks up Williams should keep him at tackle and not stick him on the interior.
---
Turner is a low-end starting tackle hitting the market for teams desperate at the position. The 30-year-old has posted 69.6 and 69.3 pass-block grades in each of the last two years for the Packers — both of which are just below the positional average. Turner does have experience at guard, but given his play as a starter in 2019, teams should shy away from plugging him in there, as he allowed a position-leading 52 pressures at the position in 2019.
---
2022 NFL Draft position rankings:
Top 10 players at every position
QB | RB | WR | TE | iOL | OT | DI | EDGE | LB | CB | S
---
While Young has some experience playing on the outside, he's going to play in the slot for whichever team brings him on board. The 5-foot-9, 185-pound defensive back hass limited size and hasn't shown quality play in his limited time in the slot over the years for the Baltimore Ravens. After missing most of 2020 due to a torn ACL, Young ranked 23rd of 30 qualifying players in slot coverage grade in 2021. 
---
Klein saw his role decrease significantly in 2021 with the Bills due to a combination of a healthy Matt Milano and disappointing play in his first year with the team (2020). The 30-year-old linebacker posted a 46.4 PFF grade across 692 snaps in 2020 — which featured a bottom-three 29.7 run defense grade — and then followed it up with a 48.9 overall mark across 299 snaps in 2021. Klein fits best as a backup in a blitz-heavy scheme, but asking him to even serve in that limited role is a risky bet to make. He has earned a sub-50.0 PFF grade in five of his last six seasons with three different teams.
---
Projecting Van Noy outside of the New England Patriots system is difficult. We have seen him play pure off-ball linebacker to start his career in addition to one season in a Bill Belichick-type system outside of New England with the Miami Dolphins in 2020, and it's clear he fits best with the Patriots. The hybrid-backer owns a 56.6 career PFF grade outside of New England and a 76.3 overall mark with the Patriots. Between the tape, data and profile, it's safe to say Van Noy is a scheme-limited player who is entering the last leg of his career. 
---
Jarwin was expected to be a major piece in the Dallas Cowboys' offense after signing a four-year, $22 million extension before his 2020 campaign. However, injuries prevented that from happening. Jarwin suffered a torn ACL in Week 1 of the following season and then endured a hip injury a couple of months into his 2021 campaign. The 6-foot-5, 260-pound tight end didn't play as an undrafted free agent in 2017 but earned a 66.9 receiving in 2018 and 2019. His blocking wasn't always great, but he was a reliable, big-bodied pass-catcher for Dallas. The serious injuries as of late are major concerns, so a backup job is really all he can be counted on at this point.
---
Lamm is a swing tackle who has low-end starter potential for a team that desperately needs one. He has played over 300 snaps just once in his seven years in the NFL ranks with the Houston Texans, Cleveland Browns and Titans. The one season with substantial playing time came in 2018 with Houston, where he stepped in as the starting right tackle from Week 4 through the end of the season. The 2015 undrafted free agent was a consistently solid pass-protector with a 76.0 grade in the facet, but he produced poorly in the ground game by earning a 50.7 run-block grade.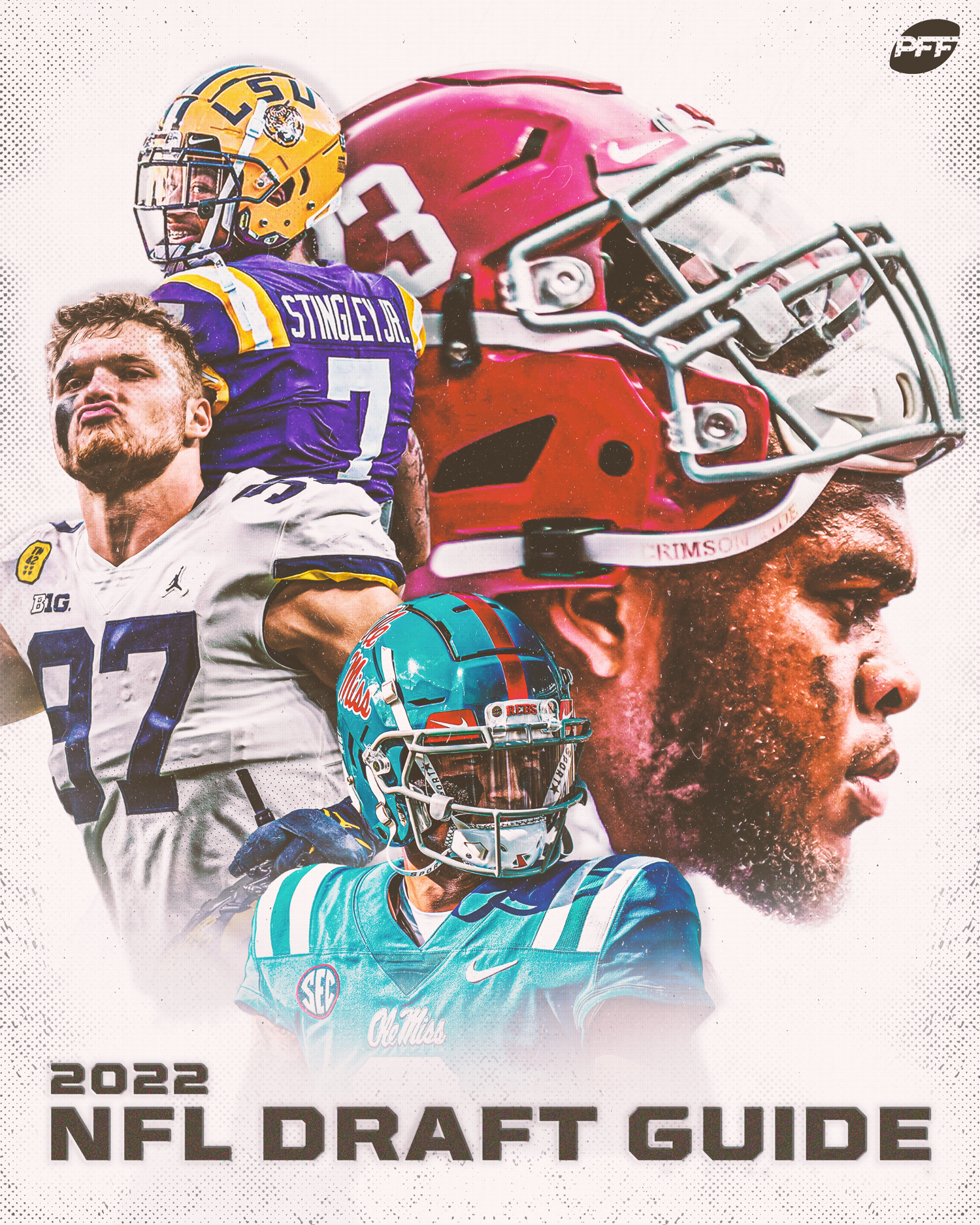 ---
Mitchell has proven to be a boom-or-bust cornerback and is perhaps best-suited in a backup role as opposed to a starting one. The 2014 seventh-rounder has played the third-most outside coverage snaps over the last couple of years with the Browns and Texans, as he ranked 57th of 81 qualifiers in coverage grade on such reps. Mitchell spent most of his six years in the NFL ranks as a reserve, and it's best if he goes back to that role.
---
Cohen has gone from one of the most electrifying receiving backs in the league to being available on the open market. During his rookie and sophomore seasons in 2017 and 2018, the "Human Joystick" was one of the five most valuable running backs in the NFL. His receiving grade over that span was the fourth-best at the position — behind only Alvin Kamara, Christian McCaffrey and Austin Ekeler. After a down year in 2019, Cohen was hoping for a bounce-back year in 2020, but a torn ACL in Week 3 of the season prevented that from happening. The 5-foot-6, 181-pound back missed the rest of 2020 and all of 2021 because of the injury and still hasn't passed a physical. The injury is scary, but given his cost, the potential is there for Cohen to end up as a value signing.
---
Trevathan has struggled to stay healthy and noticeably took a step backward when able to take the field over the last few years. He was the eighth-highest-graded linebacker in the NFL from his 2015 Super Bowl-winning season with the Denver Broncos through his first three years with the Chicago Bears. Since 2019 though, he's been a bottom-15 graded player at the position. The 31-year-old was only able to play 77 snaps this past season for the Bears — his sixth and final year with the team.
---
The Bills opted to cut ties with Feliciano, who was brought in to start in 2019 after four years as a reserve with the Las Vegas Raiders. The 2015 fifth-round pick produced at a middling level when on the field the last few seasons with Buffalo and struggled with injuries as of late. He logged snaps at all three positions along the interior in those three seasons but always produced a below-average PFF grade with 63.1, 64.3 and 56.9 single-season marks. Feliciano is a low-end starter at best but should be viewed as a depth piece at this point in his career.
---
The Browns and Landry decided to part ways before the start of the new league year, making him a heavily sought-after free agent by some Super Bowl contending teams, such as the Kansas City Chiefs and Bills. The former LSU Tiger makes up for his underwhelming physical profile with exceptional play at the catch point and within his routes. His 51.5% contested catch rate with the Browns since 2018 is the 12th-best in the league, and his grade against single coverage over the last three years, in particular, comes in the 76th percentile at the position. Landry may not be a true "X" receiver, but he can be a quality No. 2 for any offense.
---
Bouye was once considered one of the top cornerbacks in the NFL. From 2016 through 2018 with the Texans and Jacksonville Jaguars, the 2013 undrafted free agent earned a 91.5 coverage grade that ranked second among qualifying cornerbacks. Playing for three different teams over the last three years, Bouye's performance has seen a steep decline. His coverage grade fell all the way down to 57.2 from 2019 through 2021. This past year with the Carolina Panthers, Bouye kicked inside to cover the slot for the first time in his career, and the move did him no favors as evidenced by his release. The 6-foot, 191-pound corner will turn 31 years old by the time Week 1 rolls around, and his best play is past him. If anything, he should be sought out for a backup job so that he can serve as a mentor to a young corner in a starting spot.
---
A new scenery didn't help Fox elevate his play, and now the 2016 undrafted free agent is looking for a new home. In his lone year with the Panthers in 2021, he posted a 55.7 PFF grade, which was no different from his time with the Los Angeles Rams. Fox had in a limited role for three years in 2017, 2019 and 2020 with the Rams, and he failed to surpass a 60.0 PFF grade in any of those seasons. The 6-foot-3, 275-pound interior defender is versatile and a quality all-around athlete, but there's reason to be cautious about putting him in a team's defensive line rotation.