Every offseason provides NFL fans and teams the opportunity to look back and ask how certain players were overlooked in free agency. 
Casey Hayward Jr. signing with the Las Vegas Raiders on a one-year, $2.5 million contract is one of the better examples from the 2021 offseason. Hayward was coming off a down 2020 season with the Los Angeles Chargers, and the prevailing thought was that he was entering the twilight of his NFL career at 32 years old. Father Time had come for him. But, as it turns out, Hayward still had at least one more high-level season in him. He allowed just 30 receptions and fewer than 400 receiving yards into his coverage over the season. 
Those are the players who we'll try to pick out in this article — free agents who the NFL could be down on but also who could bounce back in a new environment next season and provide real value on the deals they sign.
---
Click here for more PFF tools:
Draft Guide & Big Board | Mock Draft Simulator
Dynasty Rankings & Projections | Free Agent Rankings | 2022 QB Annual
Player Grades
---
OFFENSE
I wrote a piece making the case for Mariota as a low-risk quarterback option last offseason, and that applies again for teams looking at potential bridge options at the position in the coming weeks and months. 
Mariota's career was on an upward trajectory before a slow start to the 2019 season yielded the starting job to Ryan Tannehill, who never gave it back. Mariota earned career-high 76.2 and 76.8 PFF grades in 2017 and 2018 — not elite play by any means but a good enough performance to win with. His mobility can be a legitimate value add to an offense, as well. Mariota's 87.0 PFF rushing grade across the 2017 and 2018 seasons led all qualifying quarterbacks, and he showed that again at times in Las Vegas when called upon. 
Despite playing fewer than 100 offensive snaps the past two seasons, he's one of the more intriguing bridge options available in free agency. 
White is coming off a 2021 season in which he played just 63 offensive snaps, landing on injured reserve early in the campaign with a hip injury. He also recently turned 30 years old at a position that isn't known for its longevity. That could cause teams to proceed with caution, potentially creating a scenario for an offense to get a valuable receiving threat out of the backfield on a very reasonable contract. 
PFF receiving grades by season since 2015 with ranks among qualifying RB
| | | |
| --- | --- | --- |
| Season | PFF receiving grade | Rank at RB |
| 2021 | 82.2 | N/A |
| 2020 | 84.2 | 3 / 70 |
| 2019 | 85.2 | 5 / 58 |
| 2018 | 83.9 | 6 / 62 |
| 2017 | 77.6 | 11 / 58 |
| 2016 | 86.1 | 4 / 62 |
| 2015 | 74.1 | 13 / 69 |
That kind of pass-catching ability would make White a nice complementary backfield piece on plenty of offenses across the league that already have a back to shoulder most of the load on the ground. 
Robinson has overcome below-average quarterback play throughout his NFL career. The only three quarterbacks to target Robinson over 50 times in his NFL career are Blake Bortles, Mitchell Trubisky and Nick Foles. Despite that, he's managed to slot in as one of the more productive wide receivers in the league since 2014. 
It finally caught up with him last season, though. Robinson posted career lows in receptions (38), receiving yards (410) and touchdown receptions (2) after excluding the 2017 campaign where he saw just three snaps. A hamstring injury was a factor in addition to the shuffling pieces at quarterback with Justin Fields and Andy Dalton, neither of whom had all that much success. 
Robinson has shown the ability to be a true No. 1 option and one of the 10 best wide receivers in the NFL as recently as 2020. That's worth pursuing in free agency, particularly if he comes at a slight discount after a disappointing 2021 season on the franchise tag.
---
2022 NFL Draft position rankings:
Top 10 players at every position
QB | RB | WR | TE | iOL | OT | DI | EDGE | LB | CB | S
---
The draw to Williams is that there's a nice floor in place as a high-end No. 2 tight end who has been one of the best blockers at the position in the NFL in recent years. Since joining the Arizona Cardinals in 2019, Williams' 83.8 PFF run-blocking grade ranks first among all qualifying tight ends. And that's likely where his contract is going to come in. PFF's cap expert Brad Spielberger projects his contract at three years, $18.75 million with $10 million guaranteed. 
But Williams could be more than just a blocking tight end. He was given more of a run in the passing game last season in Arizona before an ACL injury ended his season, and he caught 16-of-17 targets for 193 yards and a touchdown in four-plus games. There's enough there for a franchise to give the former second-round selection a shot as a TE1 coming off injury. 
Andrew Whitworth and Jason Peters have shown that elite tackles can push on close to 40 years old and still provide high-level play, and few tackles have been as consistently productive as Brown has over the past 14 seasons with the Houston Texans and Seattle Seahawks. Brown leads all left tackles in regular-season snaps since 2008, and he ranks ninth among qualifiers in PFF grade at the position over that stretch. 
Highest PFF grades at left tackle since 2008
| | |
| --- | --- |
| Player | PFF grade at left tackle |
| Joe Thomas | 94.8 |
| Trent Williams | 94.2 |
| Andrew Whitworth | 93.5 |
| Joe Staley | 92.9 |
| Jason Peters | 92.5 |
| Tyron Smith | 92.3 |
| Terron Armstead | 92.1 |
| Jordan Gross | 90.7 |
| Duane Brown | 90.5 |
| David Bakhtiari | 90.0 |
Brown's 71.5 PFF grade in 2021 was his lowest mark since a 66.8 grade as a rookie in 2008, but that doesn't necessarily mean it's all downhill from here. He still does a good job in pass protection and avoids negative plays in the run game. A contending team with a hole at left tackle would be wise to go after Brown on a short-term deal at a potential discount, given his age. 
Interior Offensive Line: Oday Aboushi
The Los Angeles Chargers brought in Aboushi to start at right guard last offseason as part of their offensive line overhaul. Things were off to a good start through the first four weeks of the 2021 season, as Aboushi's 68.2 PFF grade ranked 12th at the position with solid performances both in pass protection and the run game. Unfortunately, Aboushi's season was cut short in Week 5 by a torn ACL. 
He's now set to enter free agency again off a partial season of quality play, similar to his situation last offseason after starting eight games at guard for the Detroit Lions. Aboushi may not have the highest ceiling of any guard in this free-agent class, but that's not necessarily what teams with multiple holes along the offensive line should be chasing. Aboushi can take over a starting job and eliminate a weakness on what should be a reasonable deal. That's a win when it comes to free-agent offensive linemen.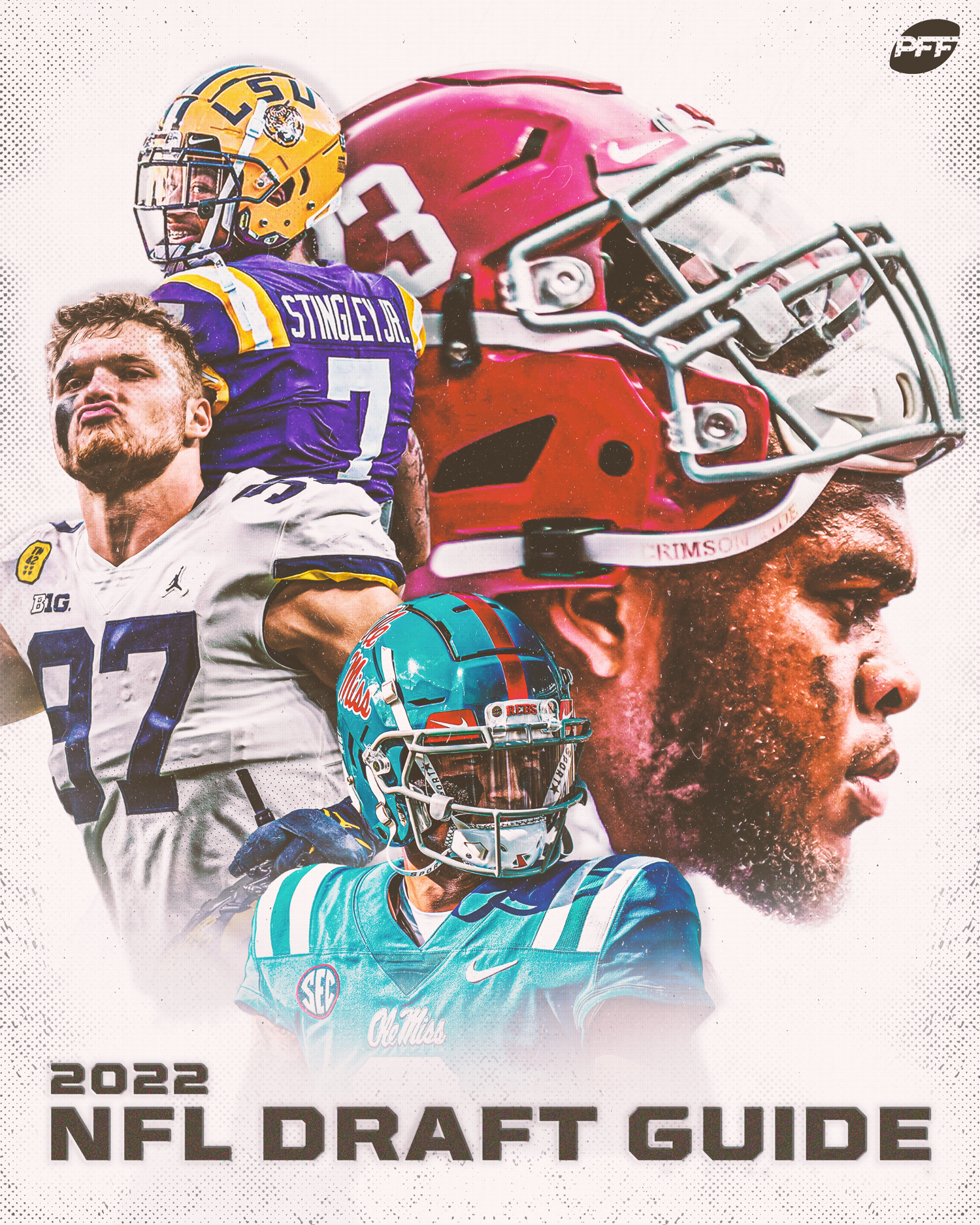 DEFENSE
This interior defensive line free-agent class doesn't have many options who will offer a lot of pass-rushing juice. There are, however, several intriguing run-stuffers who can plug holes in the middle of a defensive line. Fatukasi is one of them. 
Fatukasi was one of the more underrated run defenders in the NFL across the 2019 and 2020 seasons. He ranked in the 97th percentile of all interior defensive linemen in PFF run-defense grade on a per-play basis over that stretch. It's one of the reasons why there was so much to like about New York's defensive line entering the 2021 season. 
Fatukasi didn't live up to the standard he had set against the run last season, but he still profiles as someone who can almost single-handedly raise the floor of a run defense for a team willing to look past a down 2021 campaign. 
Every year, pass-rushers who produce at a high level in a limited role become available in free agency. The question then becomes whether it's worth it for another team to give them a larger opportunity in an expanded role or whether that player is better suited in a high-impact backup capacity. Okoronkwo falls into that bucket of players coming off a career season — albeit on just 314 defensive snaps — where he recorded grades above 75.0 both as a run defender and a pass-rusher. 
The elephant in the room when it comes to projecting Rams' edge defenders on other defenses is that there isn't any other player in the NFL who draws as much attention as Aaron Donald. Of course, that made life easier for someone like Okoronkwo. But he's at least shown enough in a limited capacity to want to see how he could fare in a larger role. 
Jewell is another player on this list who is working his way back from a major injury (torn pectoral muscle) that could somewhat suppress his free-agent market. He doesn't have great size or measurables, but he also doesn't have many glaring weaknesses to his game. That's important at a position that offenses are getting increasingly effective at picking on. 
Jewell is a reliable tackler who effectively reads and diagnoses plays. He's not going to be a big-name addition to any defense, but he can step in as an effective starter who can bring some versatility to a linebacker group.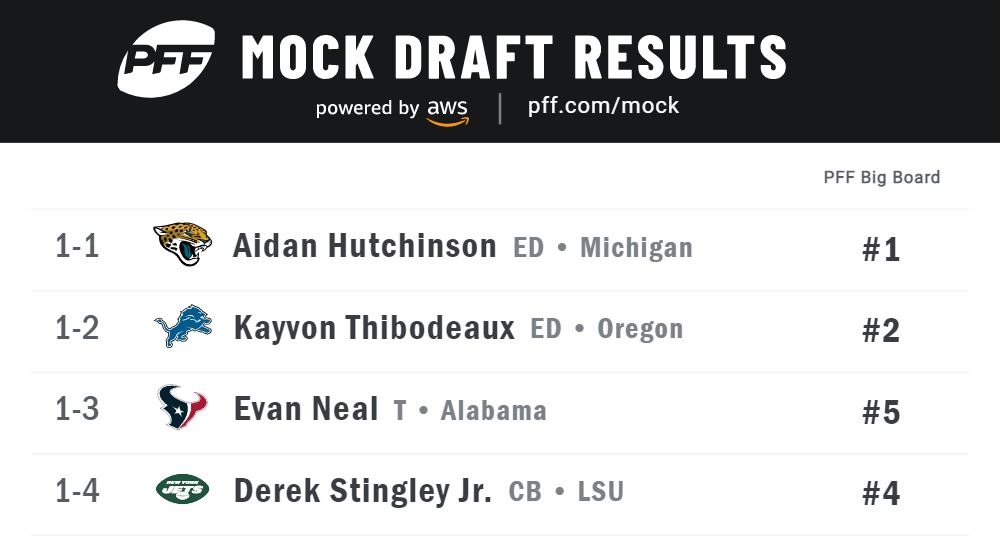 There's no way to get around the fact that Fuller's reunion with former defensive coordinator Vic Fangio didn't go according to plan. Fuller earned a career-low 40.8 PFF coverage grade in 2021 and allowed a passer rating of over 100.0 on throws into his coverage for the first time in his NFL career. 
Kyle Fuller passer rating allowed by season
| | |
| --- | --- |
| Season | Passer rating allowed |
| 2021 | 126.6 |
| 2020 | 85.4 |
| 2019 | 93.3 |
| 2018 | 66.6 |
| 2017 | 69.0 |
| 2016 | 86.9 |
| 2015 | 89.6 |
That's what makes Fuller an interesting buy-low option in free agency, particularly at a position that has as much season-to-season variance as cornerback. He recently turned 30 years old, but Fuller had a consistent track record of reliable play since 2015 before last season. There's a good chance there's still something left in the tank. 
Safety isn't a position lacking options in this free-agent class, which could lead to a player who hasn't played in a full-time starting role since 2019 like Hooker being overlooked. 
Hooker delivered some strong performances for Dallas in his return from a torn Achilles injury that ended his 2020 season early. He has an intriguing combination of range in coverage with a willingness to add on in run support when playing closer to the line of scrimmage. Yet to turn 26 years old, Hooker will likely be forced to sign another one-year contract on the cheaper side this offseason, but there's some upside for Hooker as a potential starter in that situation.