With almost a quarter of the NFL season — and a third of many fantasy football regular seasons — in the books, welcome to the Week 4 edition of the 2019 fantasy football trade value chart. As many of us try to build upon a strong first three weeks of the season or recover from a disappointing start, trading becomes an even more appealing – and fun – option.
The trade value chart uses our rest-of-season projections to assign values to every relevant player. The players are displayed in order of their STD league values, but we've included the non-PPR values for those players as well.
Maybe your chosen lottery ticket blossomed (*cough* Darren Waller *cough*), but you want to find some insurance, or your perceived value pick has failed to live up to expectations (looking at you, Todd Gurley). Either way, trading presents an opportunity to design your team, whether it be through consolidating depth for star power or mitigating risk by gaining some relatively cheap pieces.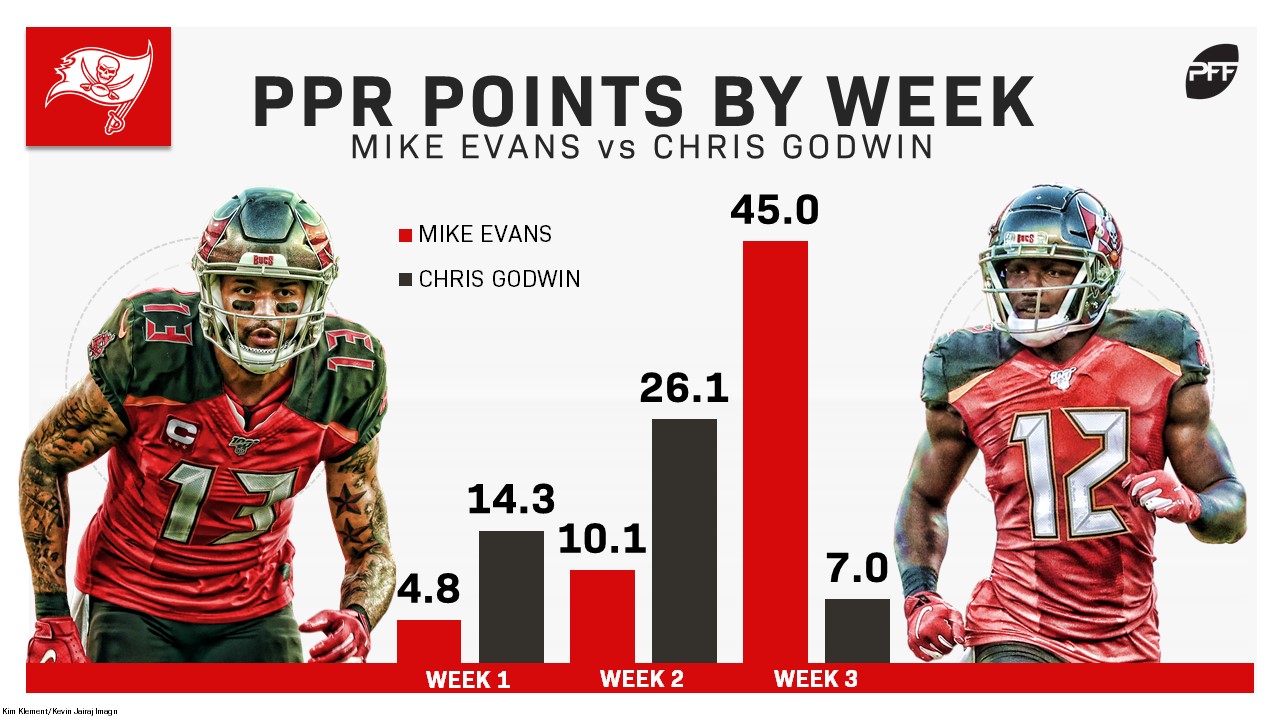 Following Week 3, which saw Terry McLaurin continue to produce, Alvin Kamara still beasting even without his Hall of Fame QB at the helm, and Lamar Jackson potentially appearing to be mortal again, how should you approach trades? Certain players like Mike Evans have regained value from their slow starts while others seem to be cooling a bit. There may also be some quality opportunities to buy low based on poor fantasy or real-life production or perceptions (e.g., Matt Ryan, Jared Goff, Leonard Fournette, Josh Jacobs, Robert Woods, Stefon Diggs, Zach Ertz, or George Kittle).
Check out the full chart below (12-team leagues, starting 1 QB, 2 RB, 3 WR, 1 TE, 1 flex). Remember, these values are not written in stone. Rather, they are meant to serve as a guide to help you make the best deal possible.
Subscribe to PFF Edge to continue reading

Already have a subscription? Sign In