The 2021 fantasy football season is upon us — that means it's time to seriously begin preparing for drafts of all shapes and sizes. As always, it's important to determine not just who the best players are, but who will get the most opportunities. 
Editor's Note: PFF's 2021 Fantasy Football Draft Guide and 2021 Fantasy Football Cheat Sheets are LIVE! 
Positional scarcity also affects when players will come off the board in fantasy drafts. Tight end is shaping up in 2021 to be the most scarce, as there are only a few reliable, high-upside options — and they're all rising in ADP. On the other hand, quality wide receivers can be found up and down the draft board. 
Utilizing tiers is the best way to ensure that you're finding value with each pick, especially throughout the early rounds of PPR fantasy drafts. I'll break down how and why to target certain position groups in each tier, along with backup plans for those who choose to go another direction.

Click here for more PFF tools:
PFF Betting Dashboard | PFF Fantasy projections | PFF Draft Kit 
PFF Fantasy Rankings  | NFL Premium Stats | Win totals tracker
The following are my top 250 players in PPR drafts broken into tiers. The draft strategy behind the tiers is based on 12-team leagues. For those looking for rankings beyond the top 250, rankings for other formats or rankings by the rest of PFF's fantasy analysts, find those at PFF's rankings page here.
Last updated: Aug. 31, 2021
Tier 1: The best of the best
The first half of the first round should see a run on running backs. Christian McCaffrey starts the group after leading all backs in 2019, while Saquon Barkley was the top scorer of 2018. Three of the top four running backs finished top-three last season, with the exception of McCaffrey who led the league in fantasy points per game. The group is rounded out by Austin Ekeler, who is primed for a career year with an improved offensive line and new coaching staff.
Anyone picking in the second half of the first round has options. It's important to pick at least one running back with one of the first two picks, but it's fine to wait until the second round in order to snag an elite player at another position first.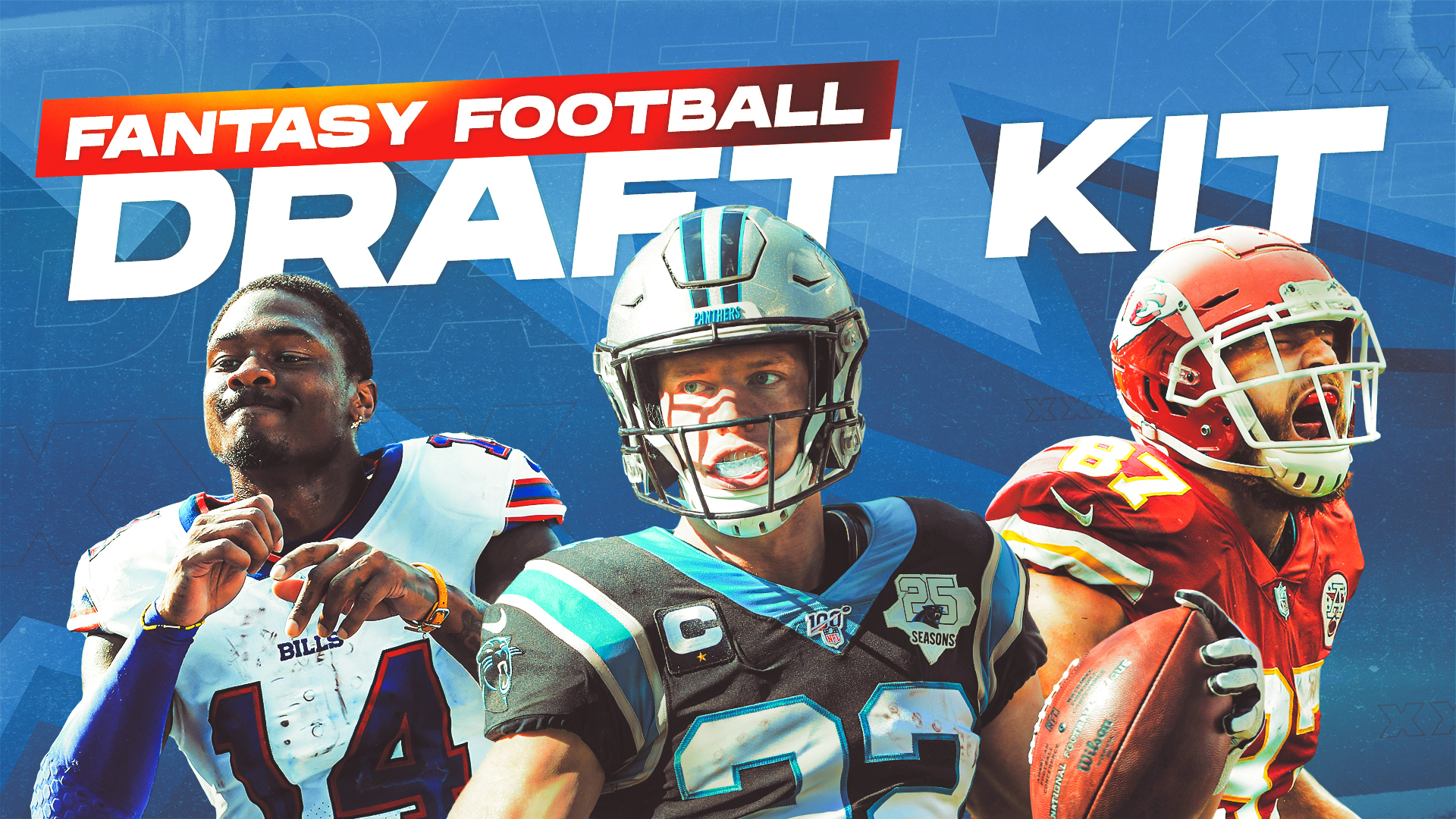 The top three wide receivers are in a league of their own, as is Travis Kelce among tight ends. There's certainly a benefit in drafting Kelce late in the first round and nailing down the scarcest position for the rest of the draft. Those with a late-round pick who pass on Kelce will likely miss out on all three of the consensus top tight ends. 
The remaining running backs are high-risk/high-reward players. Aaron Jones and Ezekiel Elliott both finished as top-five fantasy RBs three times last year. But each has a capable backup (A.J. Dillon and Tony Pollard), who could keep the RB1 from reaching his true potential.
Tier 2: Starting backs and elite wide receivers