Late on Thursday night, a report surfaced per ESPN's Adam Schefter that former All-Pro and New York Jets running back Le'Veon Bell was signing a one-year deal with the reigning Super Bowl champions, the Kansas City Chiefs.
The addition of Bell throws a wrench in the Chiefs' backfield, creating doubt about rookie Clyde Edwards-Helaire and how viable he will be in fantasy moving forward.
In my recent article on high-value touches, I cited Edwards-Helaire as a sell candidate, amid many others claiming him as a buy-low option. I understood why CEH was looked at as a buy-low candidate because of his heavy workload in the passing game and near the goal-line, but I was concerned that the player was not holding up his end of the bargain.
Edwards-Helaire ranks sixth in the NFL in carries inside the 10-yard line but has little to show for it, with zero rushing touchdowns on those touches. He's totaled -1 rushing yard and has earned a PFF rushing grade of 43.8, which ranks 72 out of 73 running backs this season with least one carry inside the 10. 
Because of his overall ineffectiveness behind a shaky run-blocking unit, this had me worried that the Chiefs would look for alternative options. They already promoted DeAndre Washington to the active roster, but the signing of Bell is a clear indication that they don't want CEH to handle all the responsibilities associated with being the No. 1 running back.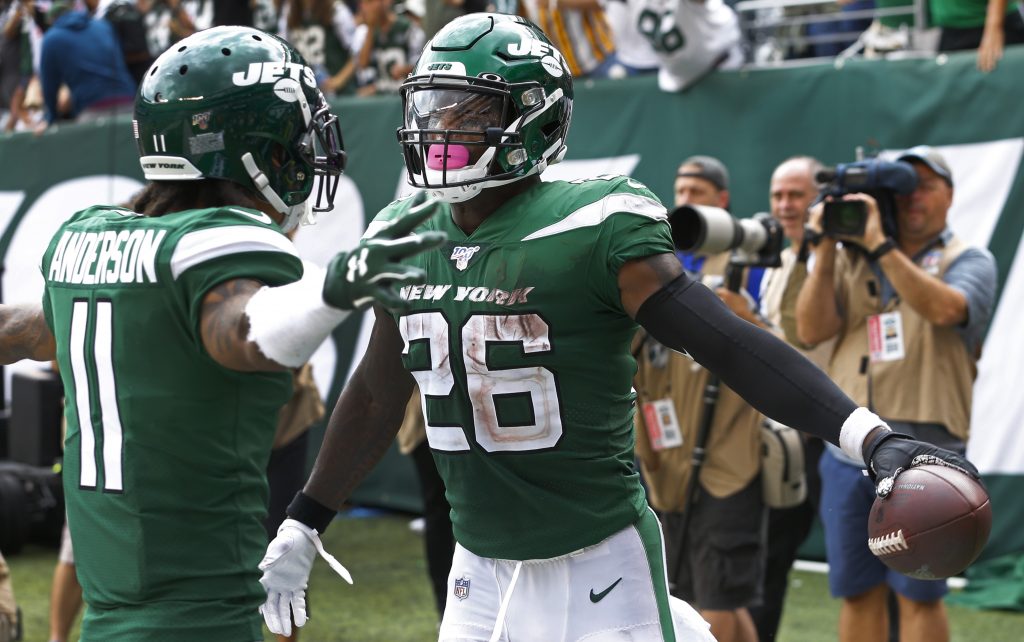 And who better to potentially work as the Chiefs' goal-line back than Bell. The veteran back has owned a PFF rushing grade of 74.4 inside the 10-yard line, which ranks seventh among running backs dating back to 2016. 
But Bell's arrival doesn't mean he himself is going to light the fantasy world ablaze. The Chiefs' offense has called passing plays at the third-highest rate inside the 10-yard line since Week 2 (81.8%), so the running back carries near the end zone are headed in a downward trajectory. 
Also, the Chiefs just lost starting guard Kelechi Osemele, who was the team's second-highest-graded run-blocker on the OL.
We haven't seen Bell play at an elite level since 2017, and we don't know if he can stay healthy long-term. He got banged up last season, and he has already missed a number of games with a hamstring injury in 2020.
If I have Bell on my roster, he is an easy sell-high candidate. We saw LeSean McCoy flame out with Kansas City last season, and although Bell is in a different position in his career, I don't think he's worth holding onto. Just sell now on his spiked value that has been created by his landing spot and not on his actual performance. 
As for Edwards-Helaire, I hate to retract my statement as him being a sell candidate, but the situation has changed so I do I need to make some adjustments. 
It's important to note that due to the new COVID rules, it will take Bell five to seven days to go through testing before he can actually be with the team, meaning he is not going to play Monday night against the Bills. 
If you are sitting anywhere at a record of 2-3 or worse, trying to buy-low on CEH might work as a way to potentially manufacture a win or two while Bell gets adjusted to the offense. But if you are already in a good spot at 3-2 or better, you should either trade or hold CEH.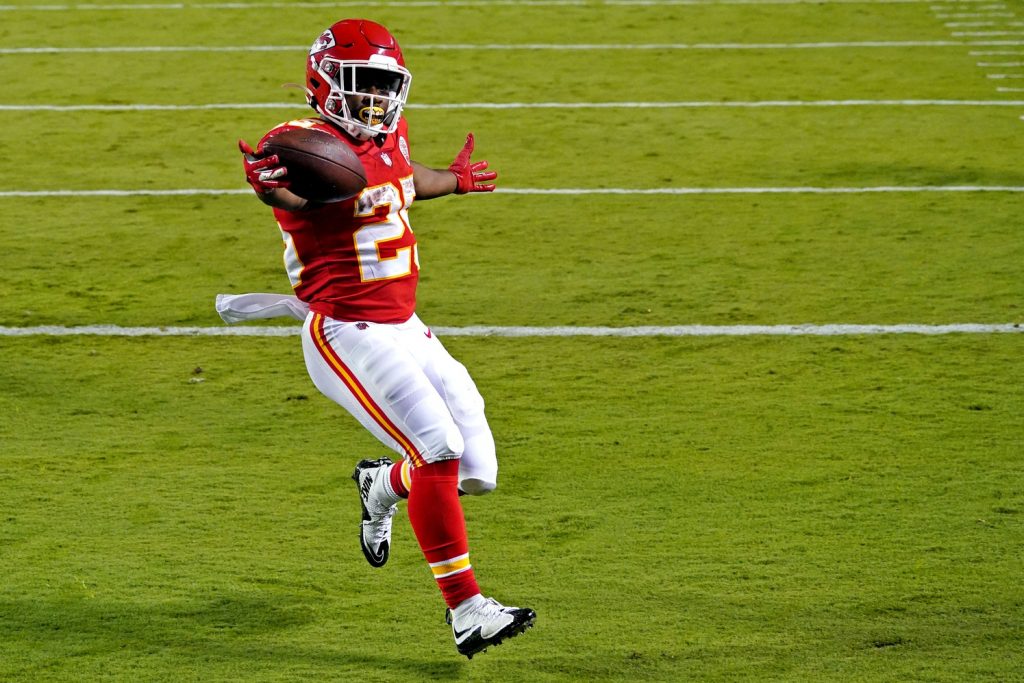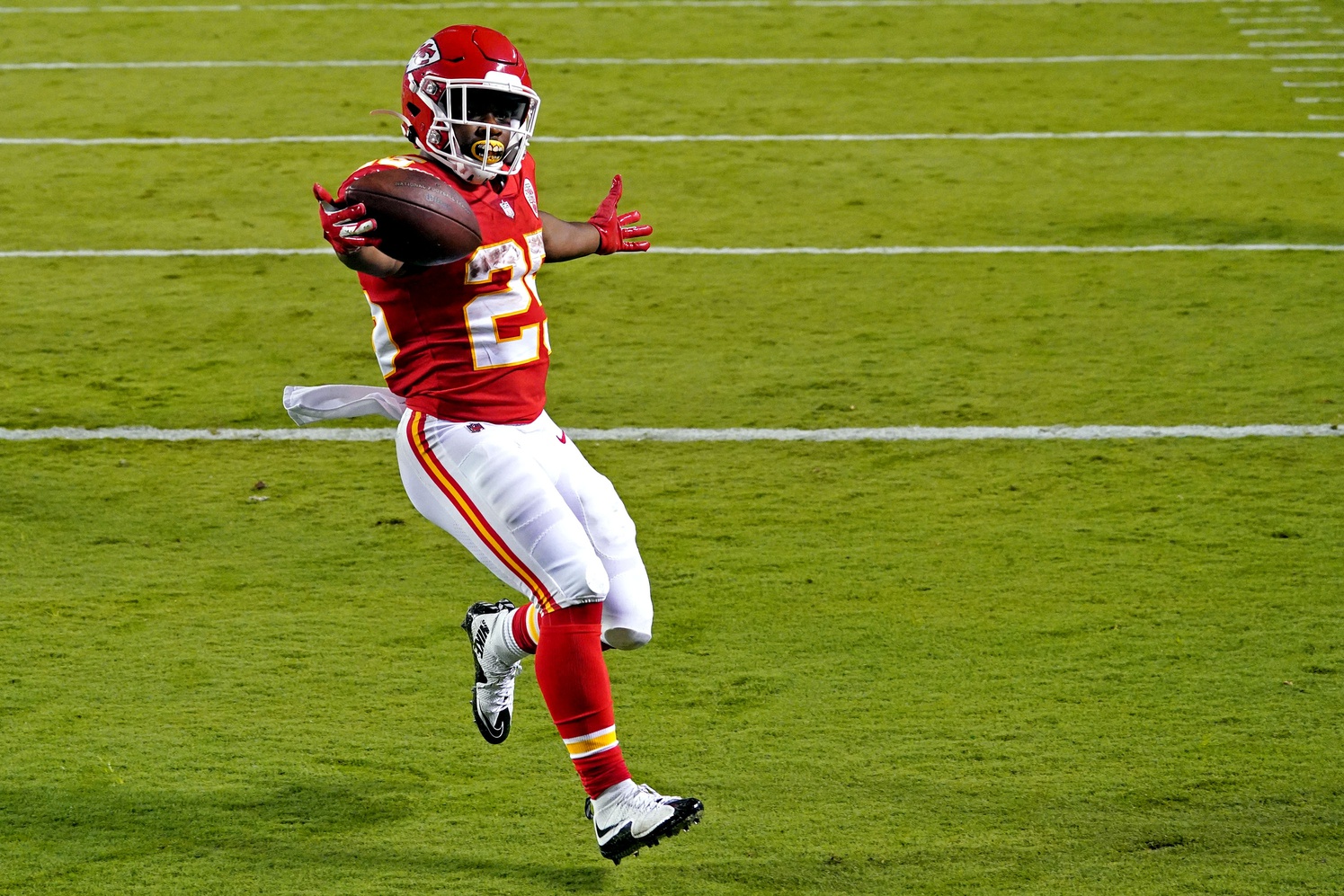 You just need to come to grips with the fact that you need to view Edwards-Helaire as RB2 for the rest of the season. So if that still works with the current roster you have, then feel free to keep him around. He will still have some value.
But that doesn't mean you shouldn't float out trade offers for other RB2s that have more understood and guaranteed roles in their respective offenses if you don't want to deal with the headache that this backfield could become later down the road.
Not to mention that the Chiefs have one of the most difficult schedules for running backs for the rest of the season. 
If you could flip CEH as part of a package and get in return any combination of the likes of Antonio Gibson, David Johnson or David Montgomery, you might be better off in the long-term. Gibson offers the most league-winning upside, whereas Johnson and Montgomery will at least provide you steady production.
Try to not to sell Edwards-Helaire at bottom-dollar because he will still have high-end value probably for the team's next two games at least. But at the same time be open to moving him at his suppressed RB2 price tag.